Southeast Asia has a real grip on me. From the very first time I went there, it was a fulfillment of my childhood fantasies of the way travel should be.
All Private Journeys

China

Vietnam

Cambodia

Laos

Myanmar

India

Japan

Thailand

Indonesia

Bhutan

Nepal

Bangladesh

Malaysia

Singapore

Philippines

Back

Multi Country

Northern Lights & Polar Travel

Small Group Journeys

New Journeys

Popular Journeys

Private Journeys

Beach Escapes

Cruises

Trains

City Stays

Nature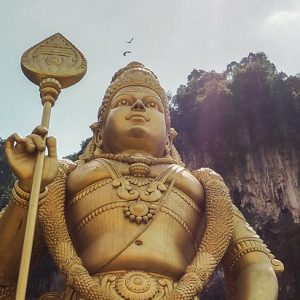 Visit the Observation Deck of the city's famous KL Tower offering360 degree panoramic views of KL City Centre. Experience making Malaysian dishes from scratch and be the Masterchef of your own kitchen with a private cooking class. Visit the famous…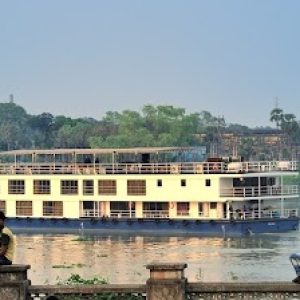 Spend 8 days cruising through the lush countryside of West Bengal on one of the most sacred rivers in the world. Take a cycle rickshaw to the terracotta temples and unique Shiva temple in Kalna. Explore the deserted town of…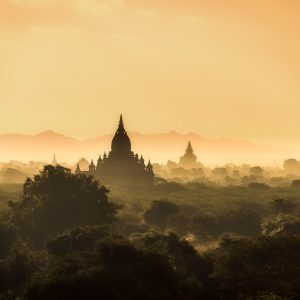 Visit Yangon and marvel at the city's remarkable landmark, the famous Shwedagon Pagoda and experience the bustling daily life of typical Yangonites up close.Explore by boat trip visit to island farming village in Bagan and visit Mt.Popa being the core…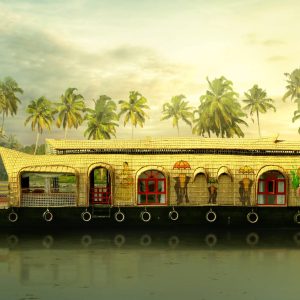 Follow the meandering waterways of the Keralan backwaters on a Kettuvallam – a converted Keralan houseboat. Wander through the exciting city of Cochin and view the iconic Chinese fishing nets on the seashore. Immerse yourself in local culture as you…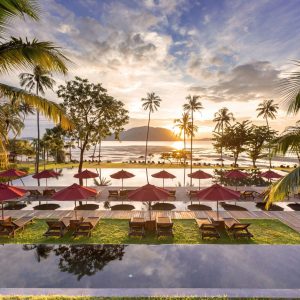 Witness the breath-taking view of the sunrise over the magnificent Angkor Wat temple at dawn. Dine with a local and enjoy a delicious home-cooked meal full of tasty herbs and spices while chatting about local life in Cambodia. Explore Cambodia's…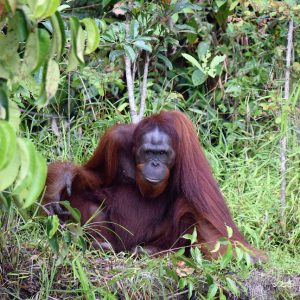 Explore the turquoise waters of Kumai on a luxury converted Houseboat. Visit local villages and markets in Kumai and Lopus Dayak Village. Enjoy the traditional rituals of a Bagondang ceremony.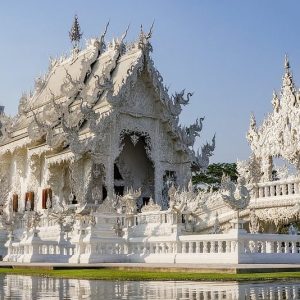 Experience the old Kingdom of Lanna, which is rich of culture and tradition. Learn about the art of meditation and discover your inner peace. Sit back and relax as you enjoy a private spa treatment at Panpuri Wellness.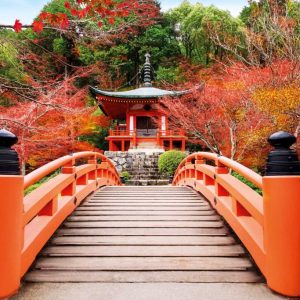 Learn about a monk's lifestyle with a stay in a Shukubo temple lodge, one of the original temples atop Mt Koya. Wander the pathway through the Fushimi Inari, a shrine dedicated to the gods of rice and sake by the…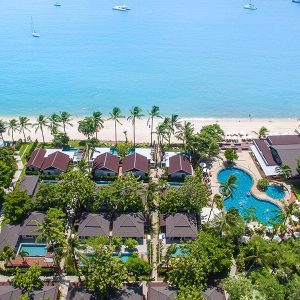 Witness the breath-taking view of the sunrise over the magnificent Angkor Wat temple at dawn. Dine with a local and enjoy a delicious home-cooked meal full of tasty herbs and spices while chatting about local life in Cambodia. Explore Cambodia's…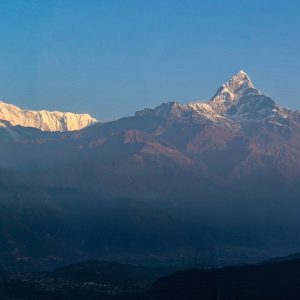 Experience a jungle stay in Chitwan and explore the impressive jungle by jeep. Discover the lively and eclectic lanes and bazaars of Kathmandu, where you can find arts, crafts and delicious food. Visit one of the holiest Hindu temples in…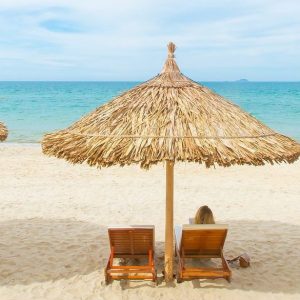 Take a guided walk of Hoi An's historic streets to uncover its captivating mix of architecture and influences. Enjoy the luxury of staying in some of Vietnam's finest hotels with special bonus offers available. Enjoy a four hour cruise exploring…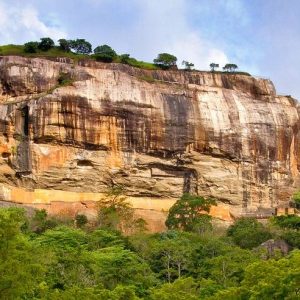 Visit the colourful markets of Cochin, and explore the surrounding areas which are home to magnificent churches and Hindu art. Discover the ancient remains of the capital city of Polonnaruwa. Wander through the ruins of temples and palaces and admire…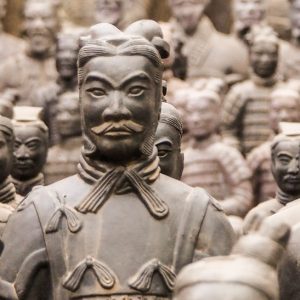 Delve into China's imperial past at the Forbidden City. Soak up the sights, sounds and aromas of the Muslim Quarter in Xian. Sample the local cuisine and browse the wares at the numerous stalls. Gaze over the one of the…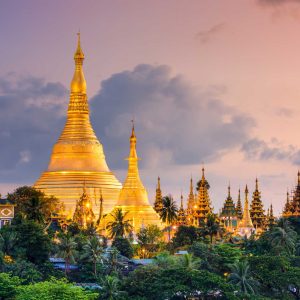 Discover the ancienty city of Bagan and explore the country's archeological wonders of ancient temples and monuments. Experience the city's charm with friendly locals in the cultural city of Mandalay.Visit the maginificent Inle Lake and meet the Intha Ethnic Group.Visit…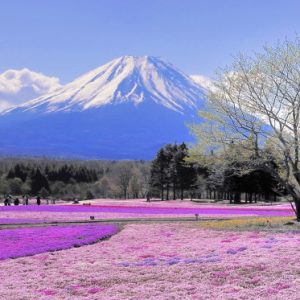 Enjoy staying in a Ryokan, a traditional Japanese inn set in the wooded forests of Hakone. Explore Tokyo and immerse yourself in Japanese culture with your choice of touring in Tokyo including a Sumo lunch or a visit to Meiji…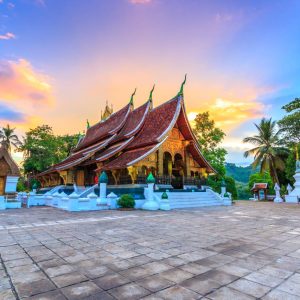 Learn more about Laos' contemporary art scene from young artists in Vientiane. Enjoy a private dinner in a rice paddy. Discover the hidden treasures of Luang Prabang during an exclusive tour.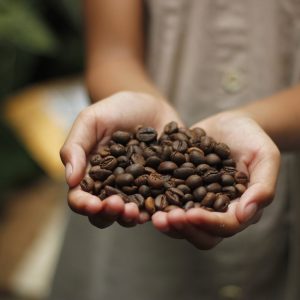 Swim in the waterfalls and visit a coffee farm in the highlands of the Bolaven Plateau. Take a jeep trip to an ethnic village with traditional bamboo houses. See the ancient temple ruins of Vat Phou. Explore the local coffee…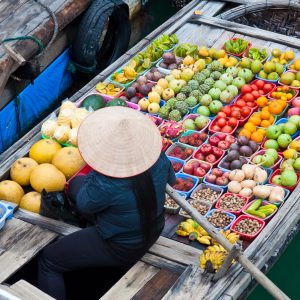 Indulge in Hanoi's food scene on the back of a Vespa. Cruise Halong Bay, one of the most magnificent scenic spots in all Vietnam. Discover an eco-village and indulge yourself in a traditional cooking class, Visit a Vietnamese vineyard and…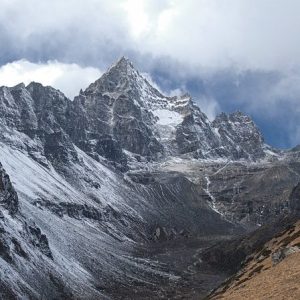 Get your hands dirty as you take part in a traditional pottery class. Gain a deeper understanding into the history of Bhutan as you visit Folk Heritage Museum. Understand local living as you visit a Bhutanese family and enjoy a…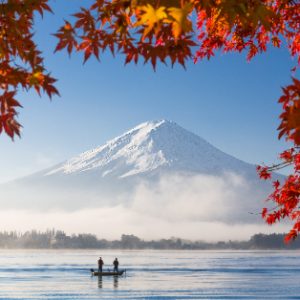 Combine dynamic Tokyo with a journey to picturesque Hakone. Discover Mt Fuji and experience Hakone's lakes, shrines and art scene.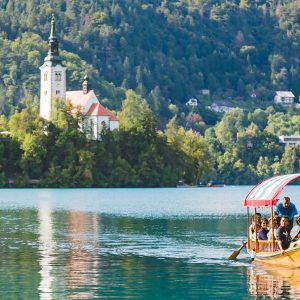 Wander the streets of Zagreb, the historical, cultural, artistic and musical centre of Croatia, walk around the unique natural wonder of Plitvice Lakes, charming in all seasons. Enjoy amazing views of the Julian Alps surrounding Bled and Bohinj, discover one…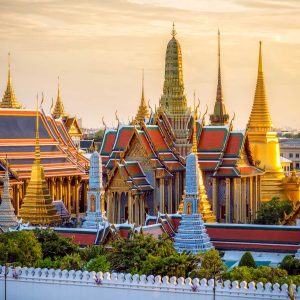 Weave through the Bangkok on a traditional boat. Learn how to cook like a local at an exclusive cooking school. Immerse yourself in local living as you enjoy a night on a floating house.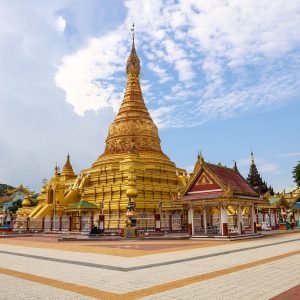 Explore reclining Buddha image & walk along heritage colonial buildings. Discover Bagan ancient site with E-bike and take horse cart to sunset place. A scenic boat trip to Mingun and enjoy peaceful sunset over Mandalay hill.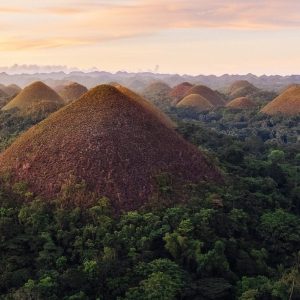 Discover the history, culture and nature of Bohol as you explore the scenic countryside. Cruise the picturesque waters of Pamilacan Island in search of local dolphins and other marine life. Spend four unforgettable days relaxing by the secluded beaches of…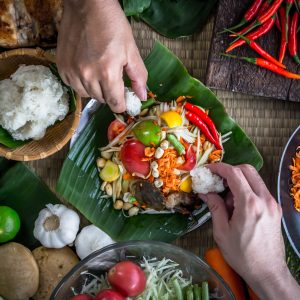 Eat your way through Thailand's most iconic dishes. Visit Ayutthaya and its historic ruins. Take a boat ride on the canals of Bangkok while eating traditional snacks. Discover mystic Chiang Mai and its food scene.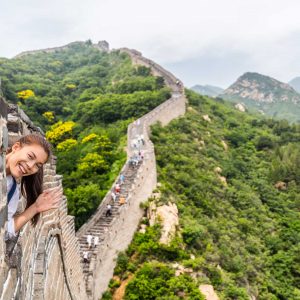 Uncover the local delights of Beijing's hutongs. Travel by rickshaw to gain an insight into the communities that live here. Explore the expansive and impressive Summer Palace with its temples, landscaped gardens and central lake. Walk along a quieter section…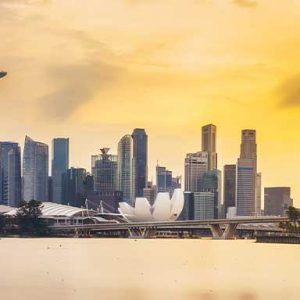 Let your hair down as you enjoy an exhilarating day at Universal Studios. Explore the world's first nocturnal zoo and take part in a night safari in search of the Malayan Tiger. Take in the highlights of Singapore as you…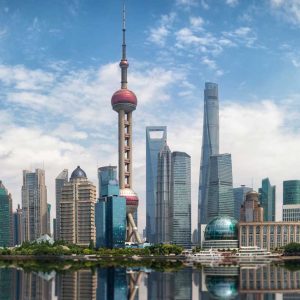 Visit one of the wonders of the world and walk along the magnificent Great Wall of China. See the Army of Terracotta Warriors up close. Thousands of ancient, life-sized warriors are today one of the greatest archaeological discoveries of the…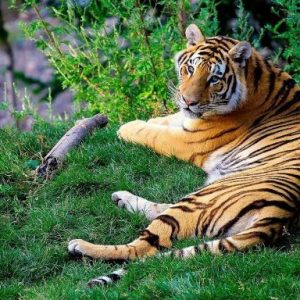 India is home to wild tigers. In addition, the rich wildlife and world-famous cultural treasures are among the highlights of this trip. Visit three magnificent wildlife sanctuaries of India. Your very experienced nature guide will show you the tiger reserves…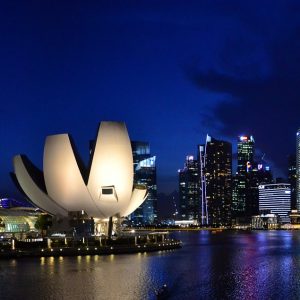 Enjoy a leisurely stroll with your guide to the Gardens By the Bay – a sanctuary for nature lovers and budding horticulturalists alike. Explore Singapore's bustling streets with your private guide where you can discover culture and ethnic traditions at…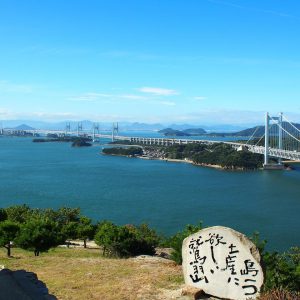 Feel the history of Inujima, listen to the storyteller who was raised on this island. Enjoy the cruising of the Setouchi inner sea and explore more arts of these small islands. Explore the nature of Setouchi and feel the energy…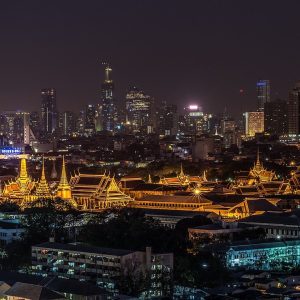 Discover Bangkok's famous landmarks through various methods of transport. Experience the oldest & largest floating market and weave through the canals on a longtail boat. Visit Asia's first water jungle park for a fun filled day.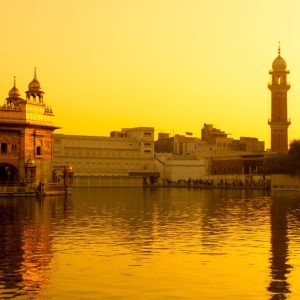 Wander through the chaotic streets of Old Delhi. The vibrant city indulges all the senses with an abundance of local cuisine and stunning architecture. Visit the Golden Temple in Amristar, possibly the most sublime of India's countless places of worship…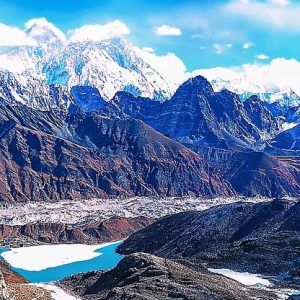 Go in search of elephants and other wildlife on a jeep ride in Chitwan. Explore the historic corners of Kathmandu as you visit Pashupatinath. Immerse yourself in local traditions as you cruise round Phewa Lake.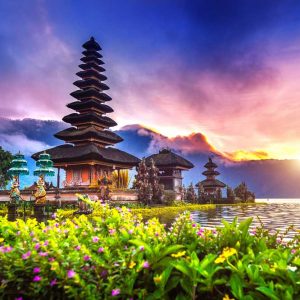 Enjoy a traditional Barong dance, symbolic of the eternal struggle between good and evil. Explore the less-developed landscape of western Bali and gain an insight into local life. Experience the vast volcanic caldera known as Kintamani, and its majestic crater…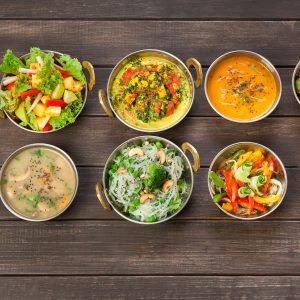 Get a real insight for some of India's most well-known dishes. See the unique and stunning symmetry of the Taj Mahal at sunset before enjoying some of India's most iconic cuisine. Gain a deeper understanding for local living as you…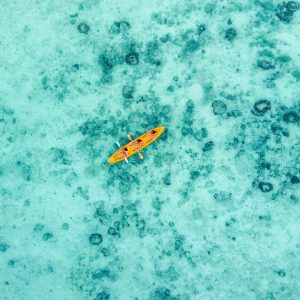 Keep your eyes peeled as you cruise around Pamilacan Island which is home to at least six species of whales and dolphins. Explore the undeveloped beaches, turquoise waters and colorful coral reefs all of which call Boracay home. Spend three…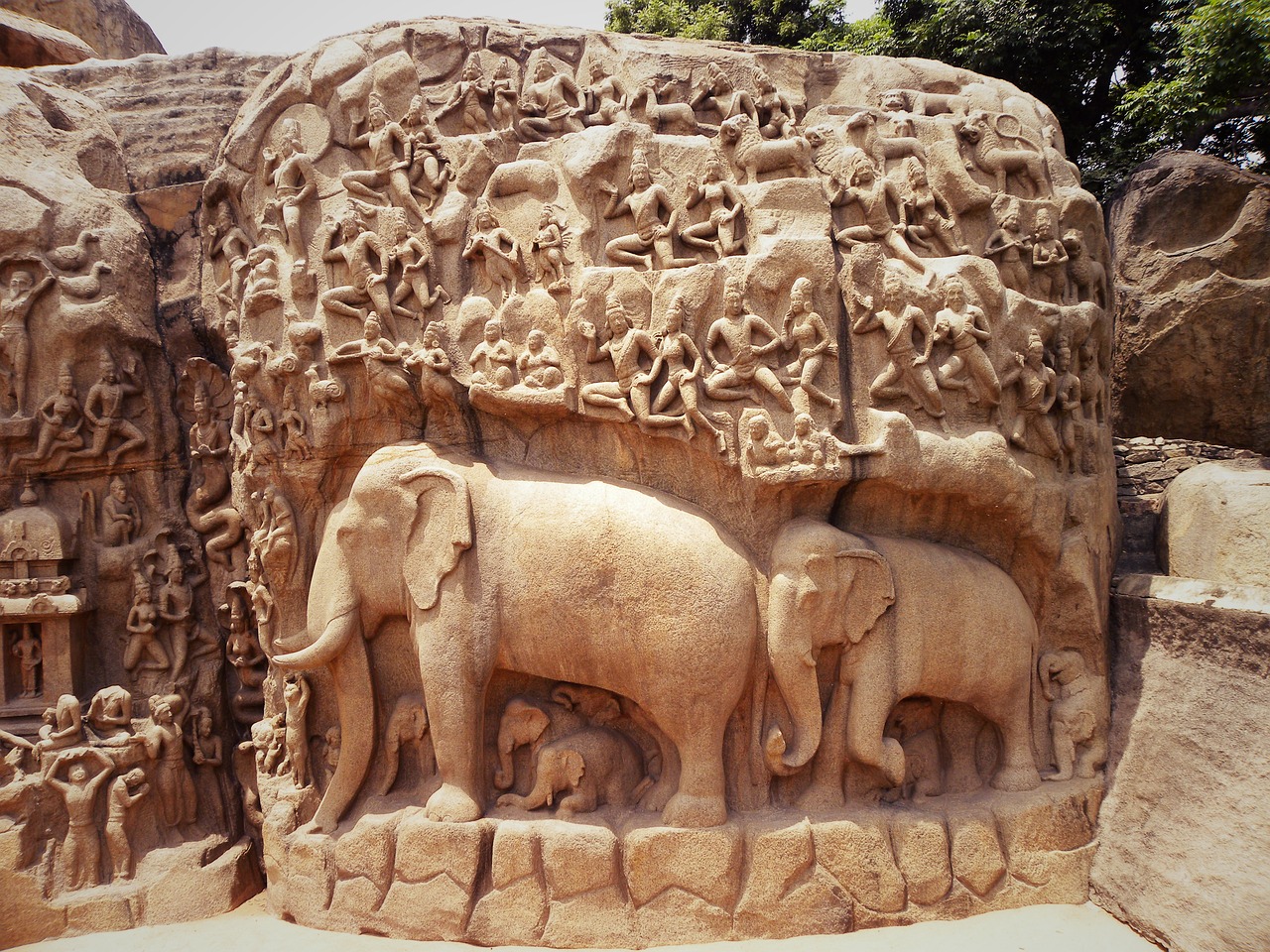 Discover the hidden gems of Southern India with a visit to magnificent temples, ancient monuments, and palaces. Witness the art of statue making. Take a Cycle rickshaw tour through the narrow lanes of local villages. See tigers and elephants at…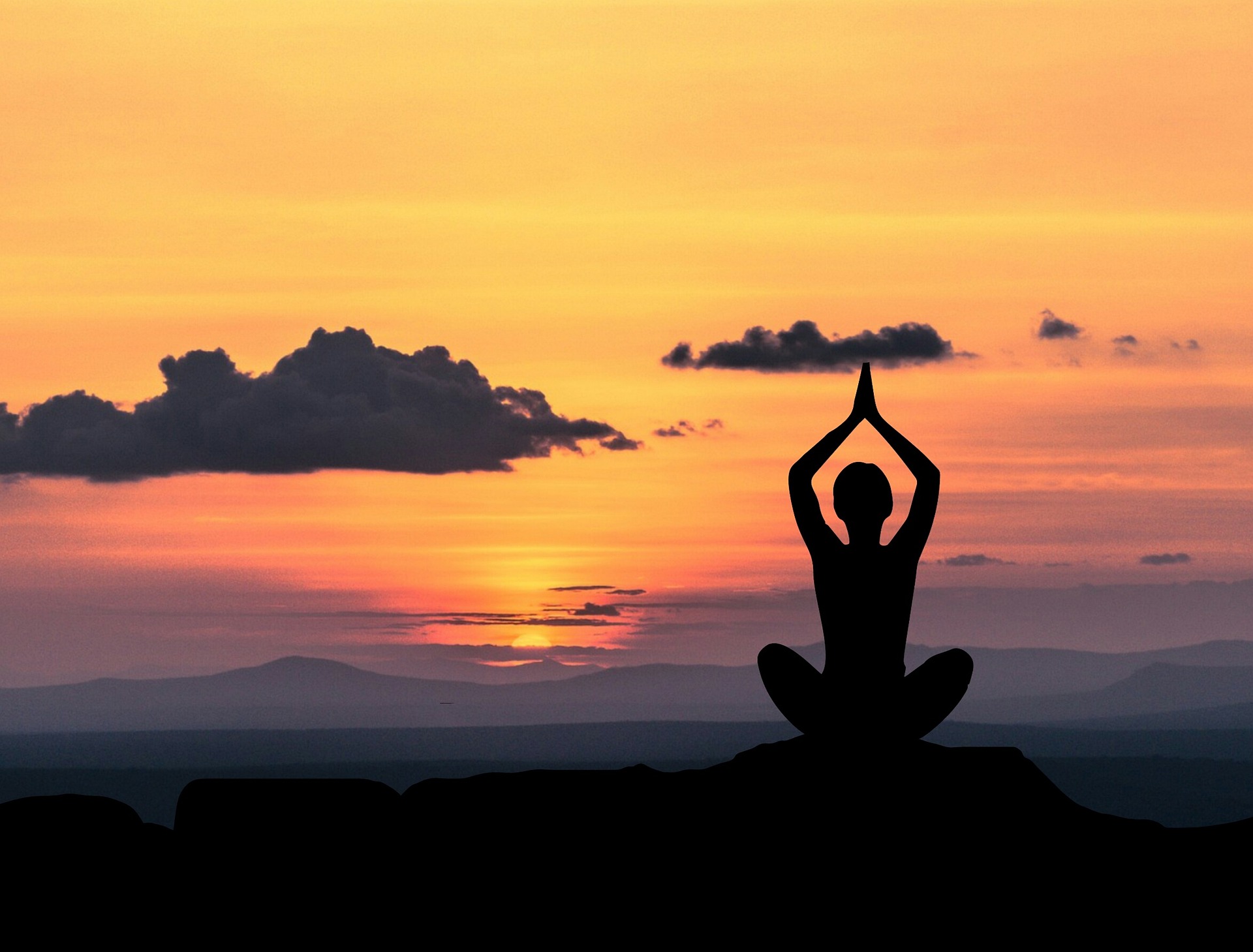 Rejuvenate mind, body, and soul on this peaceful and enlightening journey of Southern India. Visit the natural harbour and old Fort Kochi. Cruise the beautiful backwaters and spend time in a Yogic Temple practising the ancient art of inner engineering.…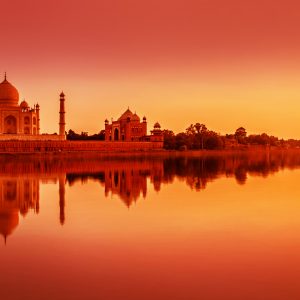 Explore the exciting and rugged landscapes of Ranthambore National Park with a naturalist guide on an open-top jeep safari. Go in search of the majestic Bengal tigers. Take a jeep ride along the cobbled roads to the hilltop of Amber…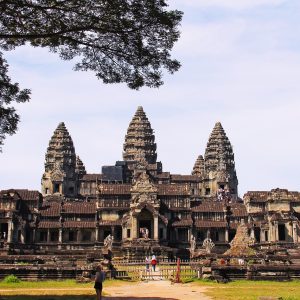 Discover the majesty of Angkor, a UNESCO World Heritage Site. Explore the beautiful province of Takeo, full of natural and ancient man-made wonders. Get insight into daily life of the locals in the colonial town of Battambang. Experience a safari…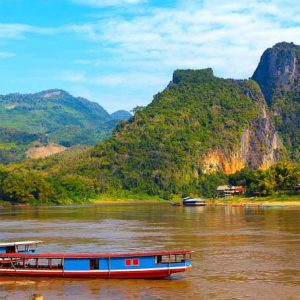 Explore Southern Laos, a region where time seems to stand still. Journey through sleepy rural scenes, fertile plains, coffee plantations and scenic waterfalls. Discover the 4,000 Islands, spot the elusive Irrawaddy dolphin or soak in a stunning Mekong sunset.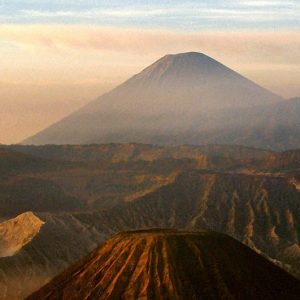 Spot local wildlife amongst the lush scenery at Bogor Gardens. Admire the monumental Borobudur Buddhist temple, which dates back to the eighth century. Watch in awe as the first light brings the mesmerising Mt. Bromo to life.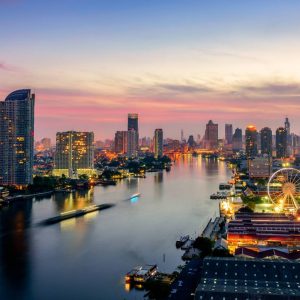 Visit Mahanakhon Skywalk, the highest building in Bangkok that offers a 360 degree panoramic view over the capital of Thailand. Take the Thai Bus Food Tour- Bangkok's latest addition to the vibrant food scene. Get served a Michelin awarded set…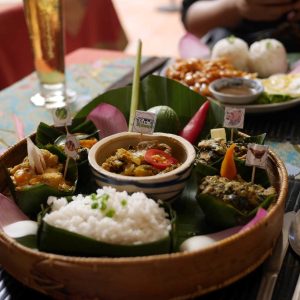 Dine on authentic Cambodian cuisine and explore the capital Phnom Penh by cyclo. Travel through scenic rice fields and orchards and eat like a local. Visit Cambodian families who produce traditional products, sample the local delicacies, and enjoy unique cultural…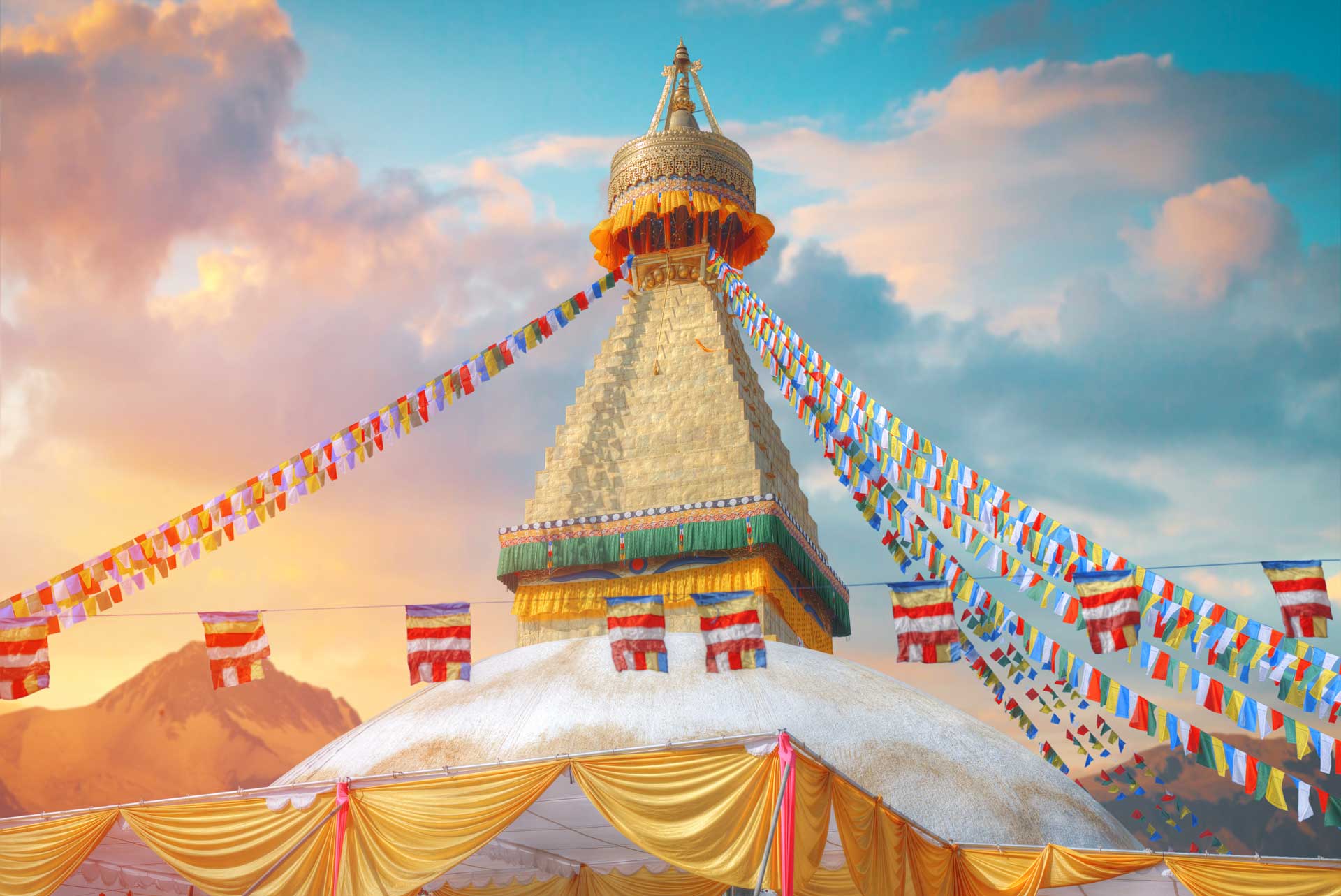 Namaste in a fascinating country full of cultural treasures, impressive landscapes and wildlife sightings. This round trip takes you to the UNESCO World Heritage Boudhanath, on safari in the Chitwan National Park and in the idyllic Pokhara. On boat, jeep…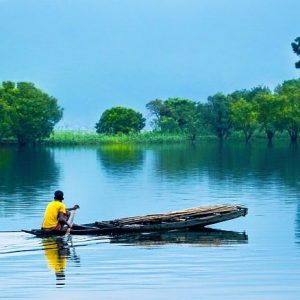 Cruise the picturesque Buriganga River in the historic city of Dhaka. Spend three unforgettable days relaxing on the longest natural sea beach in the world. Go in search of the majestic Bengal tiger and other wildlife that call Sundarbans National…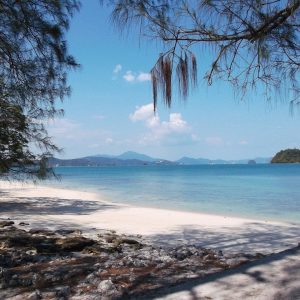 Spend four unforgettable days relaxing on the beaches of Langkawi. Cruise along the tranquil waters of the Kilim River as you take in the stunning scenery. Sample local food and drink freshly brewed beer as you enjoy a traditional meal…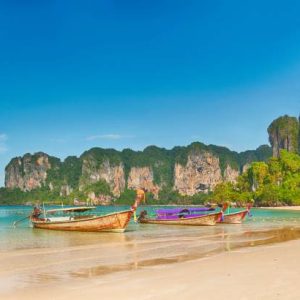 Journey to Phi Phi Island, full of history as well as impressive blue waters. Immerse yourself in nature as you begin a jungle walk leading you to a traditional bamboo raft ride. Explore the underwater world of Koh Kradan without…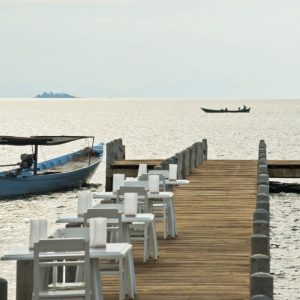 Discover the fascinating towns of Cambodia's South Coast. Travel to Sihanoukville, then head to tranquil Kep and venture on a boat over to Rabbit Island. Enjoy the region's signature dish, Kampot pepper crab before relaxing on on of the stunning…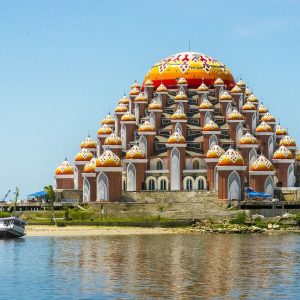 Discover a dizzying blend of mountains carved with rice paddies, outlandish funeral ceremonies, and some of the most fantastical traditional architecture in Asia. Visit lake Tempe floating village, shallow, freshwater wetland teeming with a wonderful array of water birds, fish,…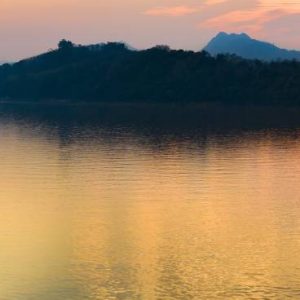 Enjoy four nights in World Heritage listed Luang Prabang, repeatedly mentioned as a highlight by our travellers. Prepare your own traditional Lao picnic of barbecue chicken and bamboo sticky rice to take to the magnificent Kuang Si Falls. Enjoy bonus…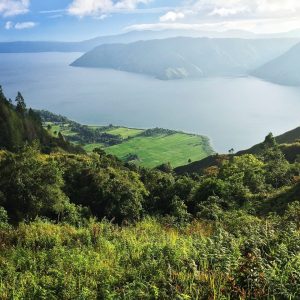 Learn about the royal history of Samosir Island including tombs, and an ancient stone table. Visit local villages for craftsmanship of silver products and textile weaving. Discover natural landscapes, hot springs, markets and museums.See monkeys harvest coconuts, pepper, vanilla, cardamom…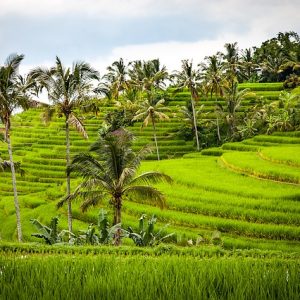 Wander the remarkable walkways of the Monkey Forest in Ubud to see the wildlife and hidden temples decorating the dense vegetation.Learn the staple ingredients of Balinese dishes with a private cooking instruction in a village. Dive into the remarkable underwater…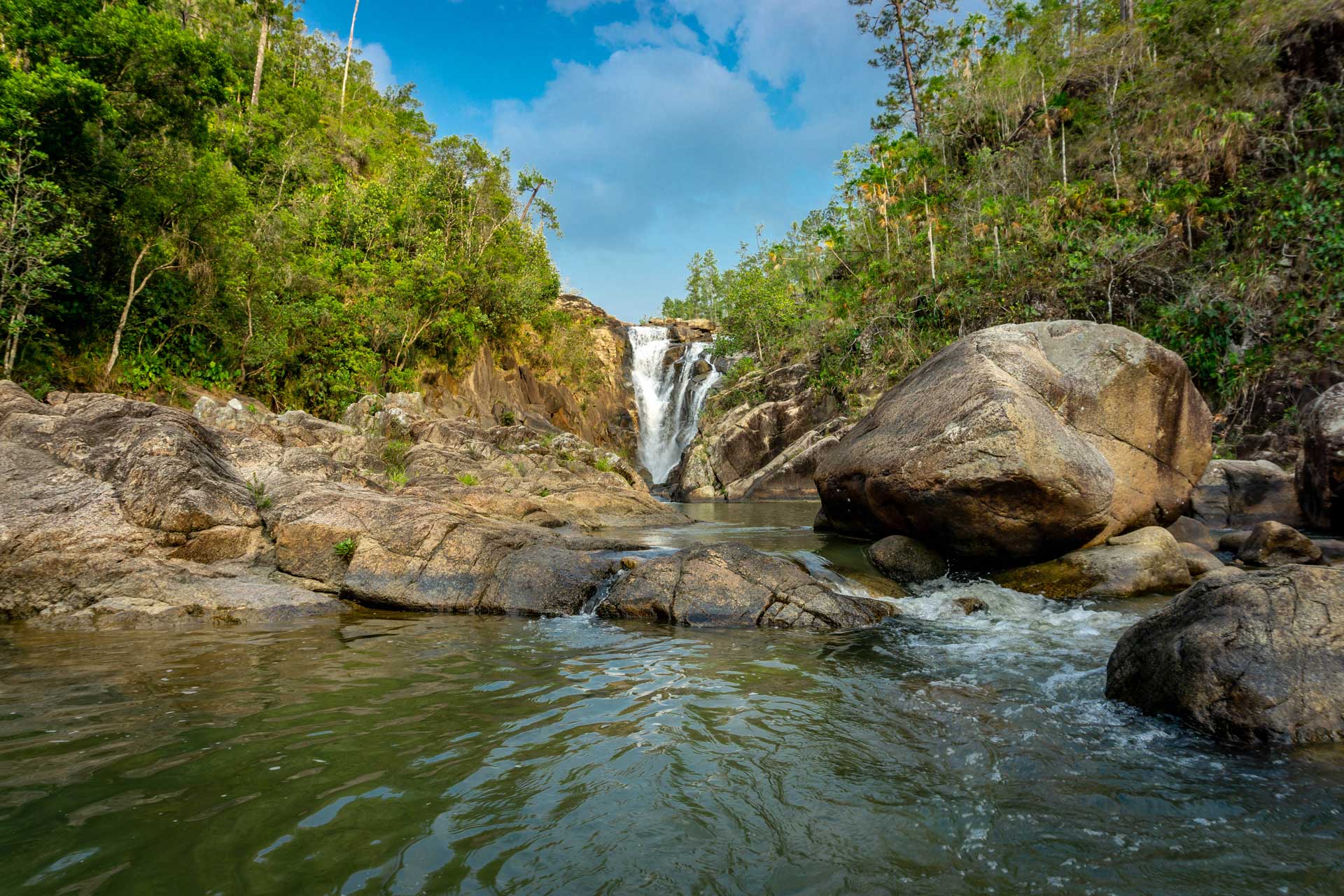 This diversified roundtrip through Belize includes most important atractions in this small, central american country located between Mexico and Guatemala. You walk in the steps of a lost high civilization and visit mystical Mayan sites in Lamanai, Xunantunich and Caracol.…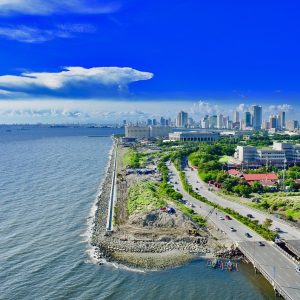 Spend six days memorable days exploring the capital, Manila. Explore Pagsanjan by canoe, as you are surrounded by lush tropical vegetation. Discover the small rocky island of Corregidor, which stands a memorial of the Filipino defenders.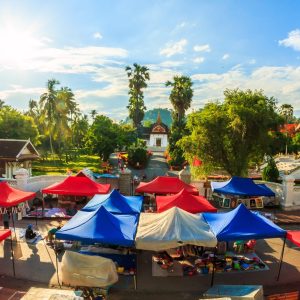 Explore the World Heritage listed town of Luang Prabang with its glittering temples, night markets and spectacular mountainous scenery. Visit Wat Phou Temple, spot Irrawaddy dolphins and see stunning waterfalls in scenic Southern Laos. Enjoy additional bonuses including a tailored…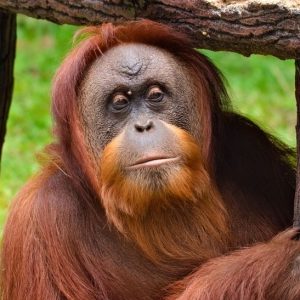 Relax and let the invigorating sulphurous water stimulate the body as you experience the natural Poring Hot Spring. Learn about the rehabilitation of injured Orangutans and their journey back to the wild. Cruise along the Kinabatangan River in search of…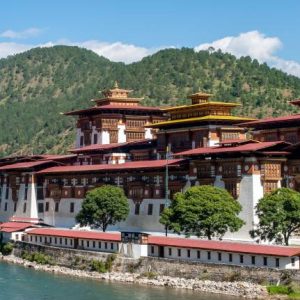 Learn more about Bhutan's "gross national happiness" from a local professor. Get an interactive introduction into the local culture during a lesson in traditional Bhutanese painting, a fortune telling session at the astrology school and a an archery-competition. Explore Bhutan's…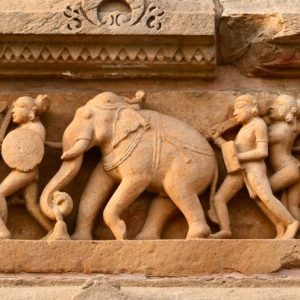 Explore some of India's most famous Bollywood Movie locations and experience filming in action on a live film set. Watch a Bollywood Movie in a local Cinema in Jaipur known as 'The Pink City'. Visit Dharavi and see why it…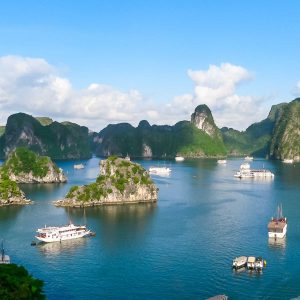 Cruise on Halong Bay's jade green water, amongst thousands of limestone karsts and caves. Discover this World Heritage listed town of Luang Prabang with its glittering temples, night markets, monks and spectacular mountainous scenery. Experience an unforgettable day uncovering majestic…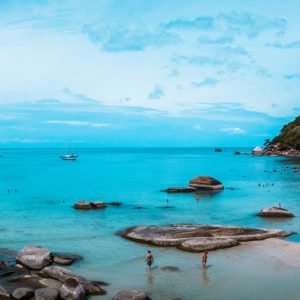 Visit the famous Ang Thong National Marine Park. Rewind as you enjoy a beach stay at Koh Tao Island. Explore the colourful underwater world of Koh Ma as you snorkel in the clear waters.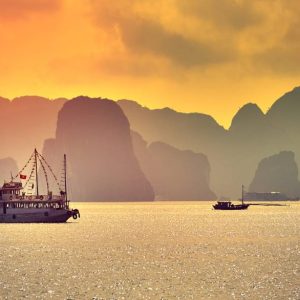 Explore the captivating and remote regions of Lan Ha Bay while enjoying a wonderful medley of on and offshore experiences on Vietnam´s first luxury wellness cruise. Dive deep into the local communities and traditions of Central Vietnam while discovering the…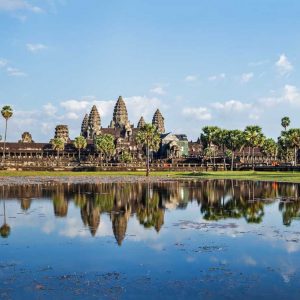 Spend a day immersed in the temples of Angkor and visit one of the world's largest freshwater lakes, Tonle Sap Lake. Experience a personally tailored day in Phnom Penh with expert advice from a local insider of the city. Taste…