Take an unforgettable journey to Vietnam as you traverse through a land of incredible diversity. From the bright lights of Saigon and the lush Mekong Delta, through to the charming riverside towns of Hue and Hoi An to the bustling streets of Hanoi and the beautiful waters of Halong Bay, Vietnam is a land of stunning beauty, vibrant culture and delectable cuisine.

Top Highlights

Local Flavours
From a backstreet food tour of Hanoi to feasting on fresh seafood as you cruise throughout Halong Bay, eating your way through Vietnam is a delicious way to experience the country.

Unique Experiences
Unique experiences are at every turn. Create a souvenir from recycled materials at the Spiral Foundation, take a picturesque coastal train journey or travel by speedboat to the Mekong Delta.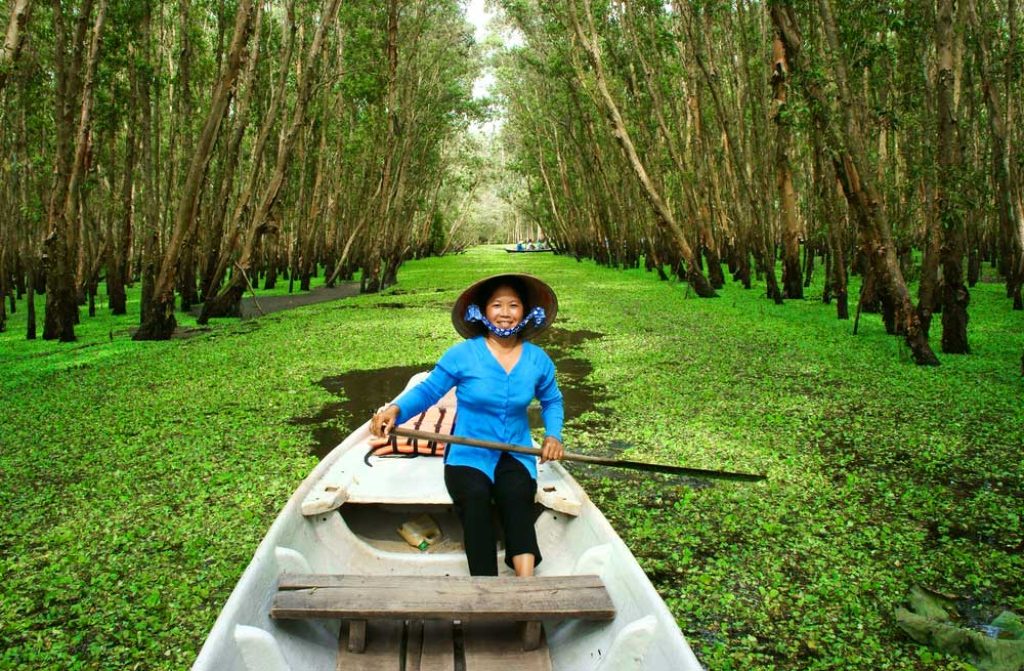 Local Encounters
Gain a fascinating insight into the Vietnamese culture as you share a meal with a local family in Hue or visit colourful minority communities in the beautiful mountains surrounding Sapa.
All Journeys

10-Days

11-Days

12-Days

13-Days

14-Days

15-Days

16-Days

17-Days

18-Days

2-Days

3-Days

4-Days

5-Days

5-Nights

6-Days

7-Days

7-Nights

8-Days

9-Days

Adventure

Algeria

Animals

Argentina

Armenia

Auckland

Azerbaijan

Bahrain

Bali

Bangkok

Bangladesh

Beach Escapes

Beach Extension

Beijing

Bespoke

Bhutan

Bolivia

Buenos Aires

Cairo

Cambodia

Cameroon

Canada

Cape Verde

Chiang Mai

Chile

China

City Explorer

Colibri Group Journey

Colibri Travel

Colombia

Croatia

Cuba

Culinary

Destination Trip

Dhaka

Dolphins

Egypt

Family

Georgia

Germany

Highlight Tour

Hiroshima

Hoi An

Hong Kong

Hotel Specials

Hurghada

India

Indonesia

Island Hopping

Israel

Italy

Japan

Jordan

Journeys

Kenya

Kep

Kyoto

Langkawi

Laos

Madagascar

Malaysia

Marrakech

Morocco

Movie Tour

Multi Country

Myanmar

Namibia

Nature

Nepal

New Zealand

Panama

Peru

Philippines

Phnom Penh

Phu Quoc

Portugal

Private Journey

River Cruise

Rwanda

Safari Tour

Santiago de Chile

Saudi Arabia

Self-Drive Tour

Siem Reap

Singapore

Slovenia

Small Group Journeys

South Korea

Spain

Sri Lanka

Stopover

Tangier

tanzania

Thailand

Tokyo

Uganda

United Arab Emirates

United States

Vietnam

Weekend Getaway

Wellness

Whales

Wilderness

Zagreb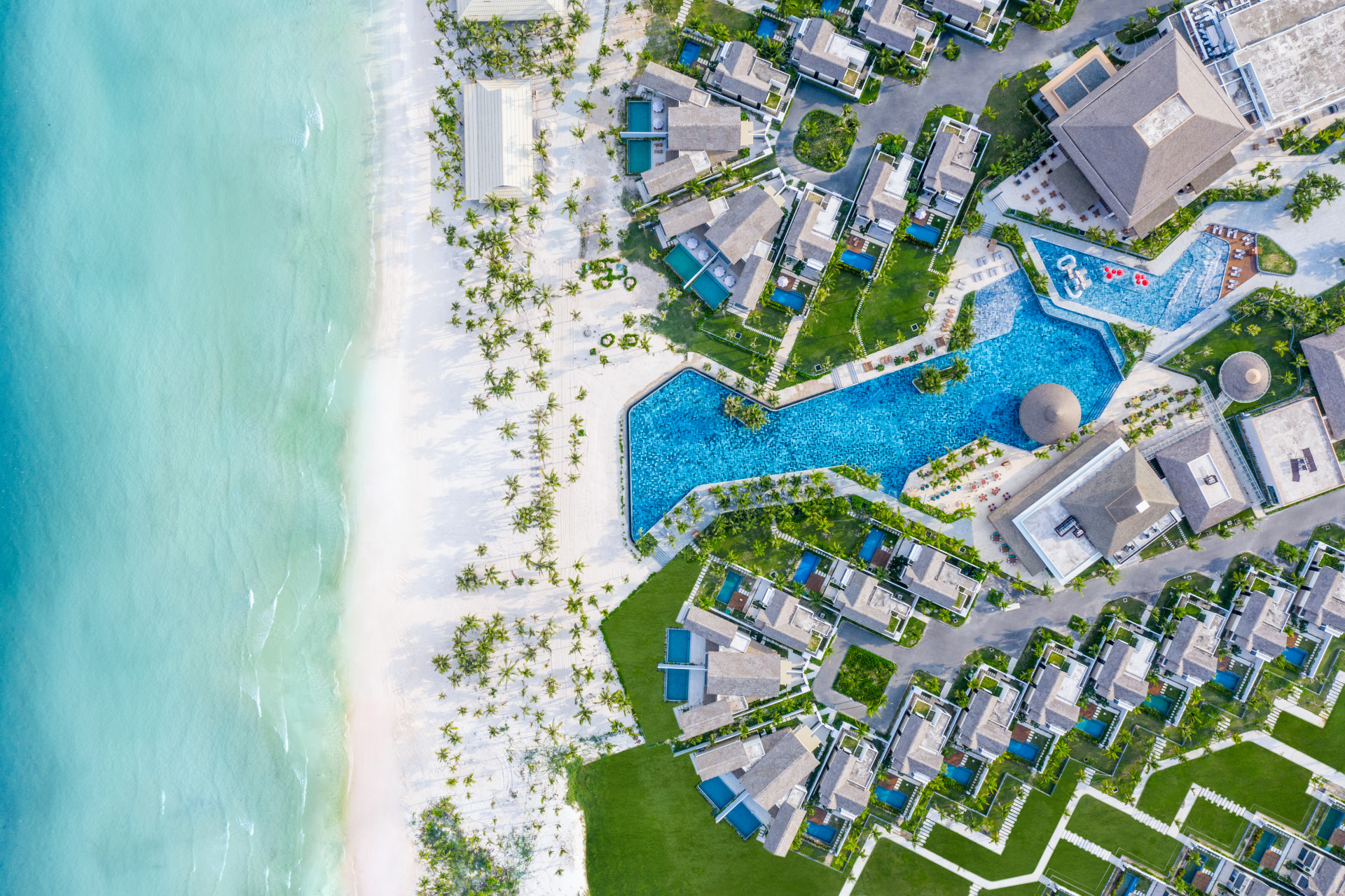 PACKAGE INCLUSIONS - Daily breakfast at The Bay Kitchen (07:00 - 10:00) - Welcome drinks & towels on arrival - Airport shuttle bus service (by resort schedule & availability) - Access to fitness center, main pool & kid club -…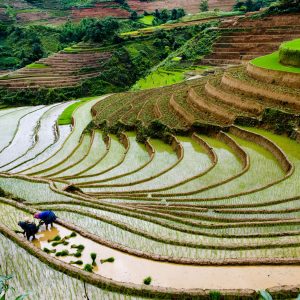 Be enchanted by the smiling locals and bustling streets of Hanoi and Saigon, the two largest cities in Vietnam. Cruise the pristine emerald waters of World Heritage listed Halong Bay on a traditional junk boat. Explore the relics and living…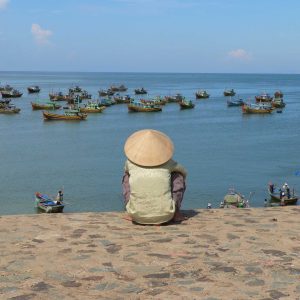 Journey along the meandering canals and meet the local people as you discover the beauty of the Mekong Delta on an one night river cruise before a speedboat journey to bustling Phnom Penh. Take a Tuk Tuk to Angkor Wat…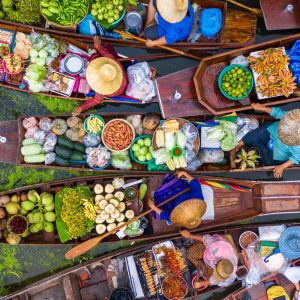 Venture to the Mekong Delta and spend the day exploring the many palm fringed canals, local temples and markets. Start your day like a local as you explore the bustling streets of Phnom Penh whilst on a cyclo. Journey along…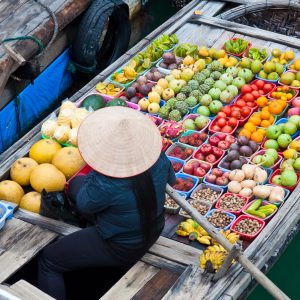 Indulge in Hanoi's food scene on the back of a Vespa. Cruise Halong Bay, one of the most magnificent scenic spots in all Vietnam. Discover an eco-village and indulge yourself in a traditional cooking class, Visit a Vietnamese vineyard and…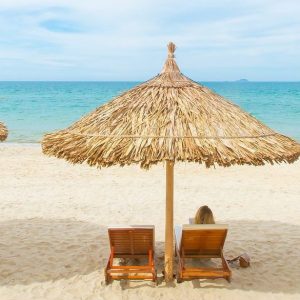 Take a guided walk of Hoi An's historic streets to uncover its captivating mix of architecture and influences. Enjoy the luxury of staying in some of Vietnam's finest hotels with special bonus offers available. Enjoy a four hour cruise exploring…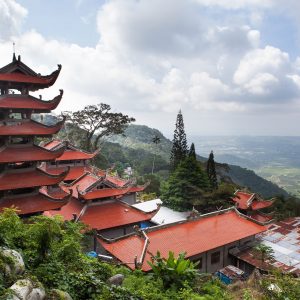 Experience the beauty of Halong Bay on a traditional junk boat. Indulge in the breath-taking scenery and savour fresh local seafood. Embark on a scenic train ride from Hanoi to Sapa, traversing the countryside and enjoying the mesmerizing views. Leave…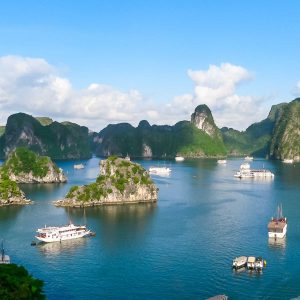 Cruise on Halong Bay's jade green water, amongst thousands of limestone karsts and caves. Discover this World Heritage listed town of Luang Prabang with its glittering temples, night markets, monks and spectacular mountainous scenery. Experience an unforgettable day uncovering majestic…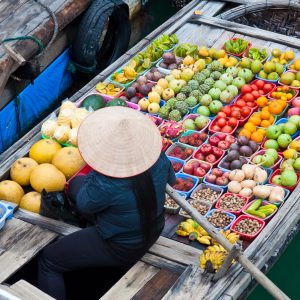 Escape the crowds and travel by tuk-tuk to Angkor Wat for sunrise over Angkor Wat's famous spires. Enjoy a hands-on traditional Lao-style cooking demonstration at the Bamboo Experience cooking school. Learn about the typical ingredients used in Lao cooking and…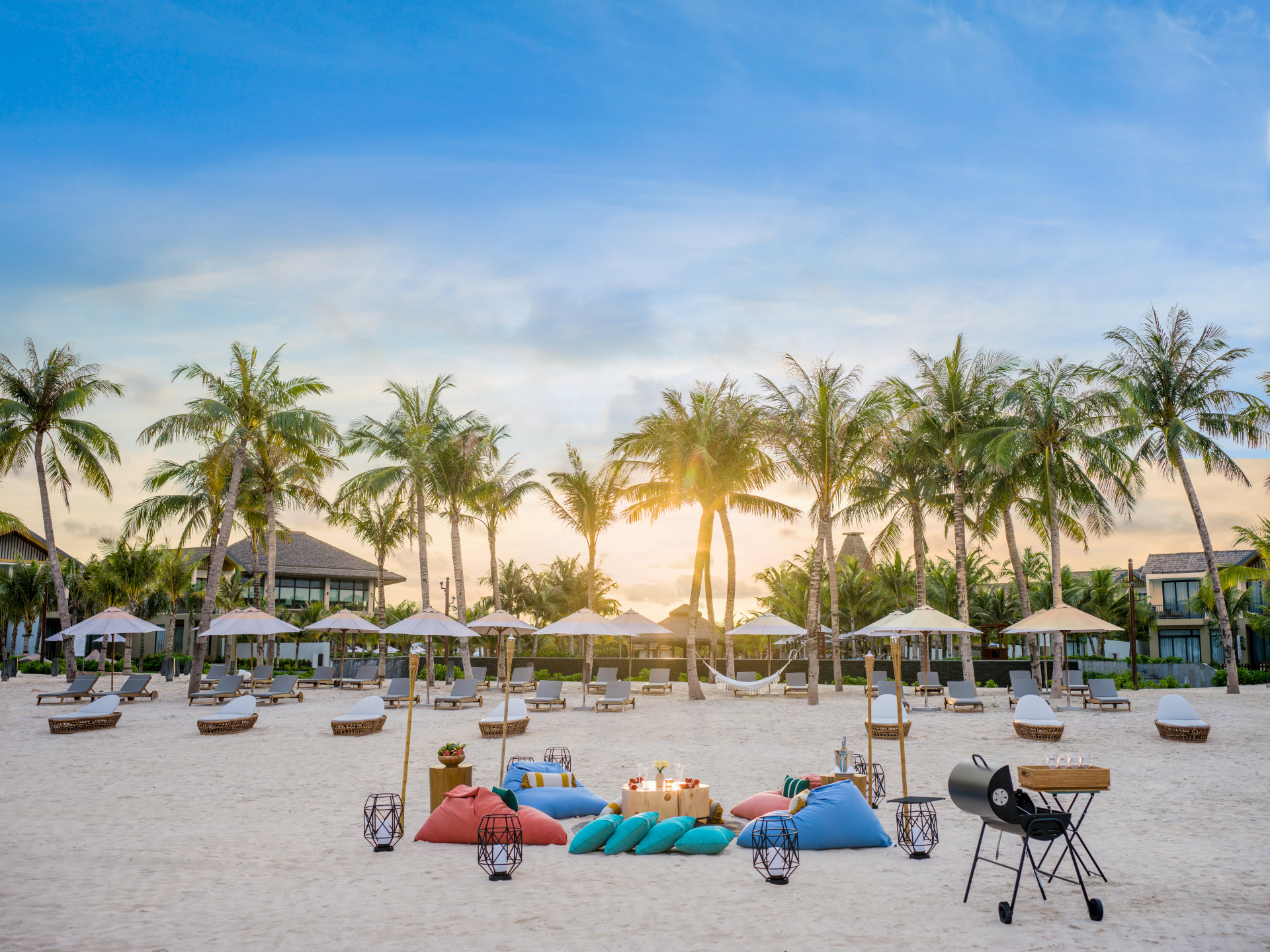 PACKAGE INCLUSIONS - Daily breakfast at The Bay Kitchen (07:00 - 10:00) - Welcome drinks & towels on arrival - Airport shuttle bus service (by resort schedule & availability) - Access to fitness center, main pool & kid club -…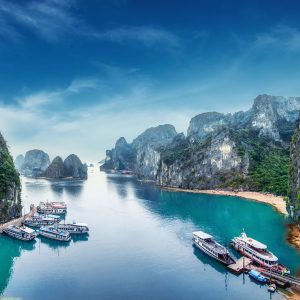 Discover the unique history and culture of Hanoi, Vietnam's Capital as you walk the busy streets and alleyways of the Old Quarter. Cruise the waters of Halong Bay on a traditional junk boat. Take in the stunning scenery and feast…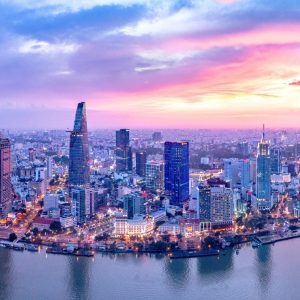 Venture into the lush countryside outside Saigon and explore the remnants of this underground labyrinth built by local guerilla fighters. Explore the dynamic streets of Saigon, as you take in its blend of historic landmarks and new developments. From Hoi…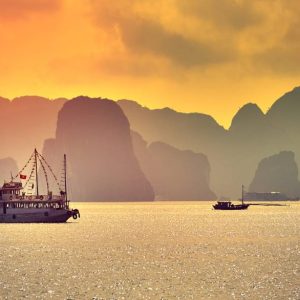 Explore the captivating and remote regions of Lan Ha Bay while enjoying a wonderful medley of on and offshore experiences on Vietnam´s first luxury wellness cruise. Dive deep into the local communities and traditions of Central Vietnam while discovering the…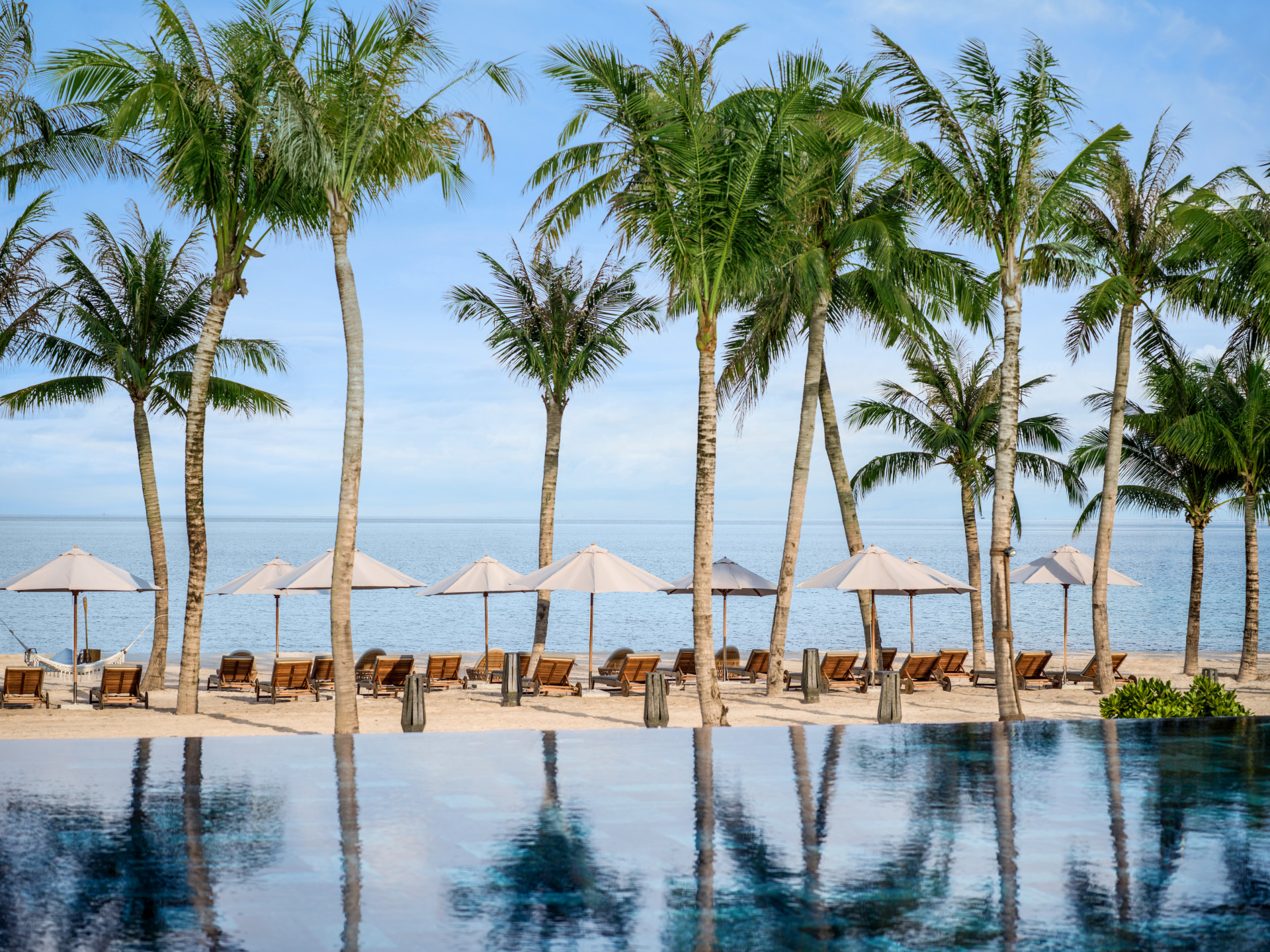 PACKAGE INCLUSIONS - Daily breakfast at The Bay Kitchen (07:00 - 10:00) - Welcome drinks & towels on arrival - Airport shuttle bus service (by resort schedule & availability) - Access to fitness center, main pool & kid club -…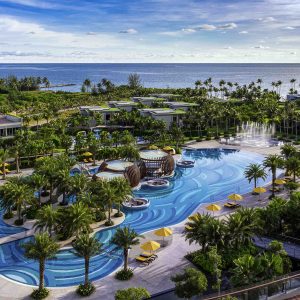 PACKAGE INCLUSIONS Daily Breakfast for 2 persons Return Airport transfer services (02 ways) - shared hotel shuttle vehicle for 02 adults Free upgrade to higher categories subject to the availability Discount on SPA treatment, Food, Beverage and laundry Including any…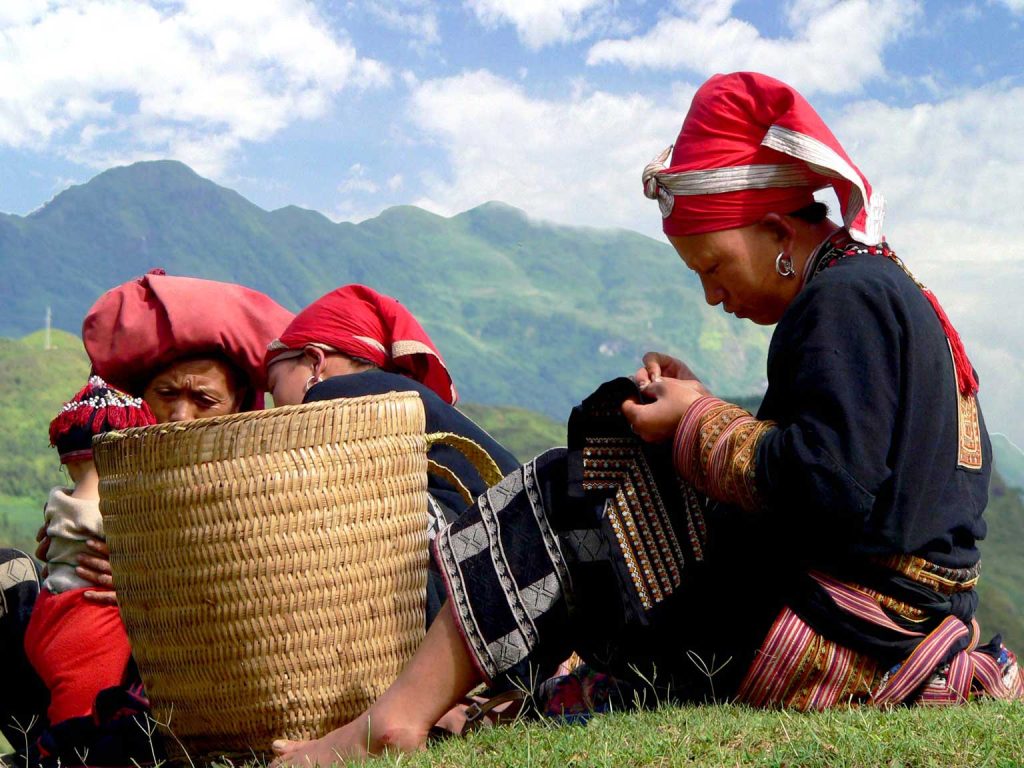 Sapa
Located 1,500 metres above sea level in Vietnam's remote northwest mountains, Sapa is famous for its rugged scenery, luscious rice fields and rich cultural diversity. Close to China, this picturesque town is home to many ethnic minority hill tribes, who can be seen around the town in their colourful, traditional costumes.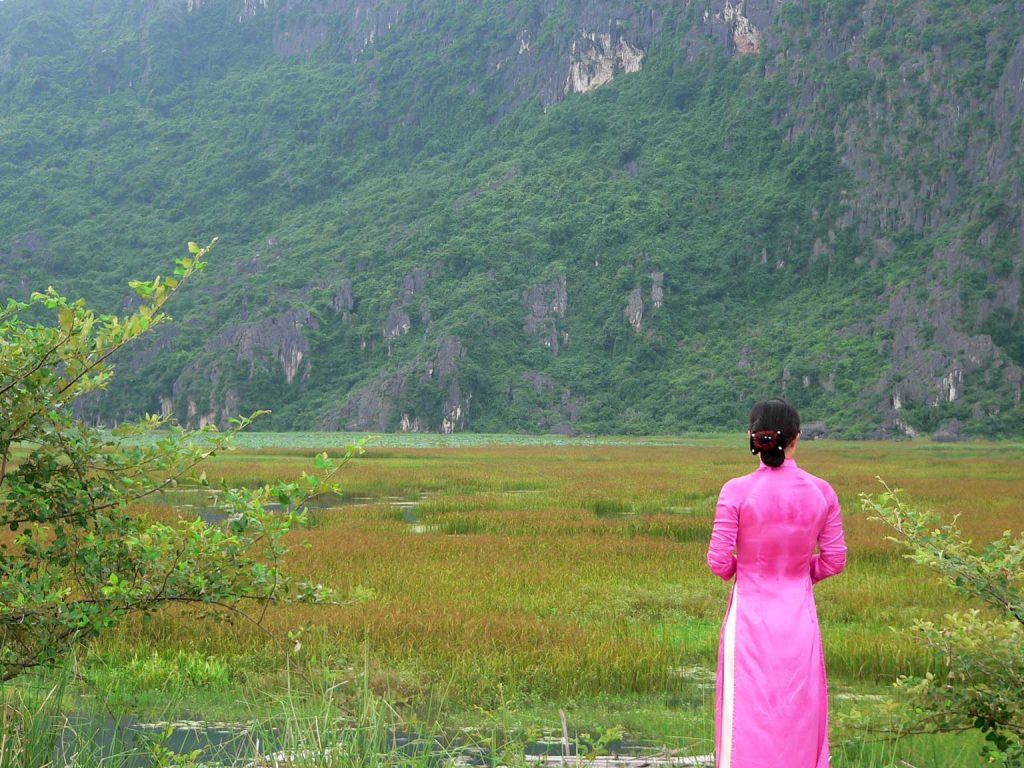 Ninh Binh
A short journey south of Hanoi brings you to the "Dry Halong Bay" known for its limestone hills and meandering river that takes you through three caves before unveiling a secluded valley. Your boatsmen are locals who often employ their feet for rowing. As you make your way through the waterway on a sampan, keen an eye out for plunging Kingfishers or nimble-footed mountain goats silhouetted against the skyline and rough stone.

Mekong Delta
Floating villages, green fields and sleepy villages make up this region. Though the pace of life here is laidback, the region is full of life with luscious rice paddies and fish farms being cultivated by the river, as well as sugar cane, fruit, coconut and shrimp. It is one of Asia's most picturesque regions that offers travelers the opportunity to experience rural Vietnam and a way of life little changed over centuries.

Dalat
Dalat is a slice of Europe in the Central Highlands. It was originally the playground of the French who built villas in the clear mountain air to escape the heat and humidity of the coast and of Saigon. Dalat is still popular with locals and tourists alike for this reason, as well as the town's landscape of colonial villas, lakes and rolling hills. Dalat's market features locally-made specialities such as candied fruits, coffee and the finest cool climate vegetables and flowers in Vietnam.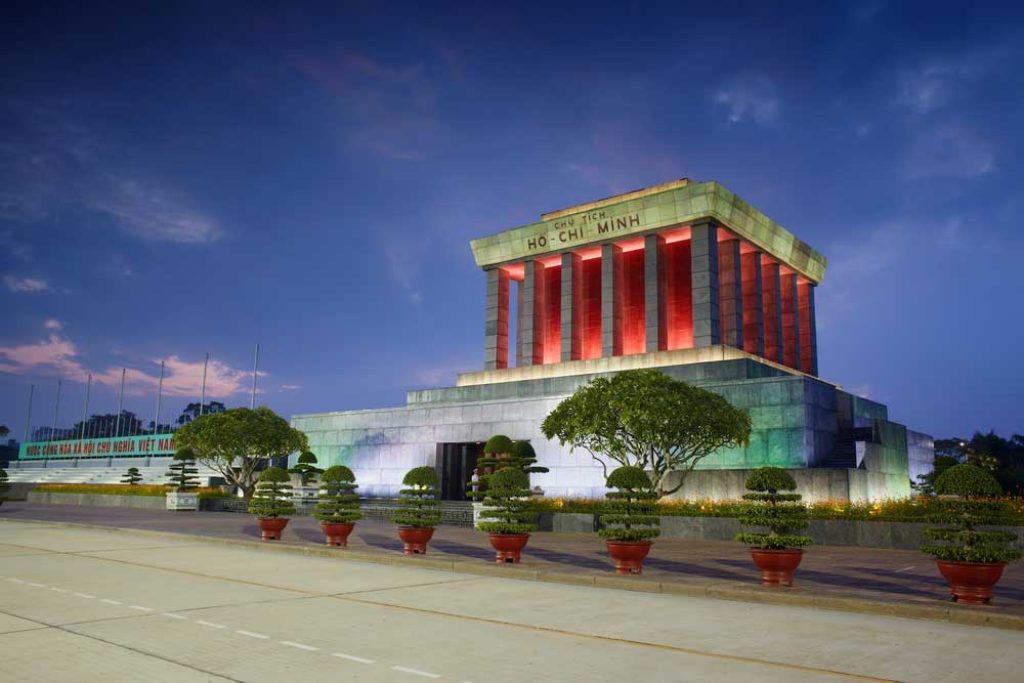 Hanoi
The capital city of Vietnam and one of the most beautiful cities in all of Asia. Hanoi is full of history; a maze of winding, narrow, wooded lanes full of shops, taverns, bicycles, cycles and motorbikes. The city center is an architectural museum piece, its blocks of ochre buildings retaining the air of a peaceful and austere provincial town, contrary to the fast-living and bustling air of Saigon. Through several successive dynasties, it remained as the country's capital city, the heart and soul of the whole nation.

Hue
Situated directly on the atmospheric Perfume River, Hue is without doubt one of Vietnam's most historic cities. This former Royal Capital is full of temples, pagodas, palaces, tombs and culture. Hue became Vietnam's first World Cultural Heritage site recognized by UNESCO in 1993.

Phan Thiet / Mui Ne
Often overlooked by travelers, Mui Ne is a charming beach town and a paradise for kite surfers! Centered along one main road are a vast array of international and local seafood restaurants, bars and beach clubs. Phan Thiet is located 200km from Saigon along Vietnam's southeastern coast; it is home to one of the best stretches of beach in the country.

Saigon
Vietnam's largest and most up-and-coming city, buzzing with activity 24 hours per day! French colonial buildings and historic landmarks and museums are highlights of this rapidly developing city. The city is crammed full of restaurants and bars ranging from simple pavement stalls where you can buy a bowl of noodles for a few cents to sophisticated restaurants serving fine European cuisine at a fraction of the price you would pay in Europe.

Halong Bay
This UNESCO World Heritage Site is considered by many to be one of the Natural Wonders of the World, and for good reason. Over 2,000 magnificent limestone karsts rise from the clear, emerald waters of the Gulf of Tonkin, making for a truly picturesque scene.

Danang
Vietnam's third largest city, and largest major port city, Danang is an ideal base to explore the nearby Old Town of Hoi An, or historic former royal capital of Hue. Located directly on the coast, Danang boasts some of Vietnam's most beautiful beaches and beach-side hotel resorts.

Hoi An
This quaint riverside town was once the principal port of the Cham Kingdom. Beautiful, steeped in history and culture, this UNESCO World Heritage Town is very popular with visitors to Vietnam. Hoi An has retained a distinct Chinese atmosphere with low, tile-roofed houses and narrow streets. The original structure of some of these streets remains intact. All the houses were made of rare wood, decorated with lacquered boards and panels engraved with Chinese characters; pillars were also carved with ornamental designs.

Phu Quoc
Surely the most beautiful island in Vietnam, Phu Quoc is surrounded by picture-perfect white sand beaches and with dense, impenetrable jungle in the center. Long Beach is refined, Ong Lan Beach romantic, and Bai Sao simply irresistible. It takes about 40 minutes by plane from Saigon to reach the "pearl island" where you can enjoy both sun and steam baths, then climb to caves or take tours to forests where you can enjoy the nature and wildlife.