A country that is replete with a variety of experiences – historical, adventurous, steeped in culture and tradition, full of natural wonders – a traveller cannot ignore India. From graceful architectural delights to dense wild forests and local interactions, India offers more than the traveller can imagine. From the iconic Taj Mahal to the majestic Bengal tigers, unravelling the mysteries of India is sure to leave an everlasting imprint on your mind.

Top Highlights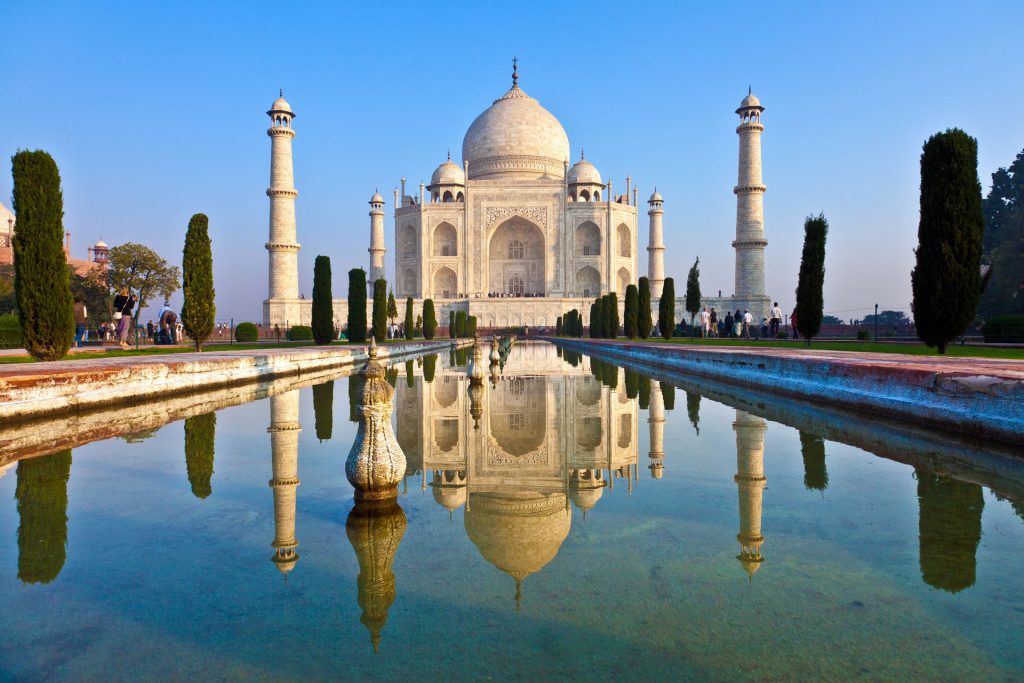 Historic Architecture
Best known for the Taj Mahal, India's architectural wonders off er a rich insight into the country's past. The hilltop forts, intricate royal palaces and ancient stepwells have stood the test of time and are truly awe-inspiring.

Local Colour
India is a land of dazzling colour. Beautiful fl owing saris contrast against the desert sands, village walks reveal bustling markets and locals welcome you into their homes to sip chai. Be amazed at every corner.

Wildlife & Scenery
Spot tigers in Ranthambore National Park and elephants in Nagarhole National Park. Discover India's diverse natural scenery from the deserts of Rajasthan in the north to the lush Western Ghats of the south.
All Journeys

10-Days

11-Days

12-Days

13-Days

14-Days

15-Days

16-Days

17-Days

18-Days

2-Days

3-Days

4-Days

5-Days

5-Nights

6-Days

7-Days

7-Nights

8-Days

9-Days

Adventure

Algeria

Animals

Argentina

Armenia

Auckland

Azerbaijan

Bahrain

Bali

Bangkok

Bangladesh

Beach Escapes

Beach Extension

Beijing

Bespoke

Bhutan

Bolivia

Buenos Aires

Cairo

Cambodia

Cameroon

Canada

Cape Verde

Chiang Mai

Chile

China

City Explorer

Colibri Group Journey

Colibri Travel

Colombia

Croatia

Cuba

Culinary

Destination Trip

Dhaka

Dolphins

Egypt

Family

Georgia

Germany

Highlight Tour

Hiroshima

Hoi An

Hong Kong

Hotel Specials

Hurghada

India

Indonesia

Island Hopping

Israel

Italy

Japan

Jordan

Journeys

Kenya

Kep

Kyoto

Langkawi

Laos

Madagascar

Malaysia

Marrakech

Morocco

Movie Tour

Multi Country

Myanmar

Namibia

Nature

Nepal

New Zealand

Panama

Peru

Philippines

Phnom Penh

Phu Quoc

Portugal

Private Journey

River Cruise

Rwanda

Safari Tour

Santiago de Chile

Saudi Arabia

Self-Drive Tour

Siem Reap

Singapore

Slovenia

Small Group Journeys

South Korea

Spain

Sri Lanka

Stopover

Tangier

tanzania

Thailand

Tokyo

Uganda

United Arab Emirates

United States

Vietnam

Weekend Getaway

Wellness

Whales

Wilderness

Zagreb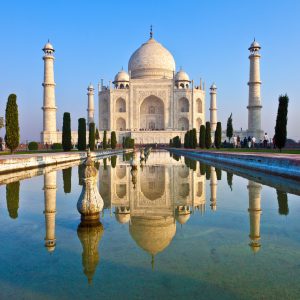 Experience the vibrant streets of Old Delhi on a rickshaw tour, immersing yourself in the local way of life. Marvel at the timeless beauty of the Taj Mahal, a symbol of love crafted in gleaming white marble. Embark on an…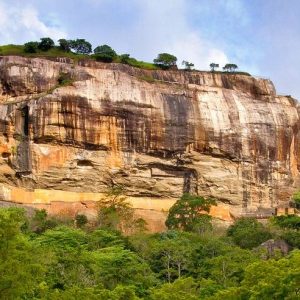 Visit the colourful markets of Cochin, and explore the surrounding areas which are home to magnificent churches and Hindu art. Discover the ancient remains of the capital city of Polonnaruwa. Wander through the ruins of temples and palaces and admire…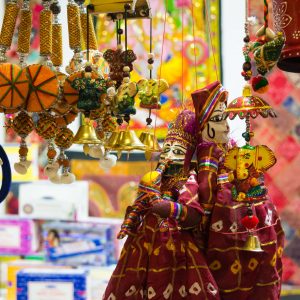 Visit the Taj Mahal, a timeless symbol of love. The gleaming white marble of this magnificent monument preserves the profound love of a man for his wife. Embark on an exhilarating game drive in one of India's finest forests, Ranthambore…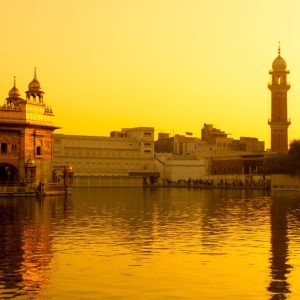 Wander through the chaotic streets of Old Delhi. The vibrant city indulges all the senses with an abundance of local cuisine and stunning architecture. Visit the Golden Temple in Amristar, possibly the most sublime of India's countless places of worship…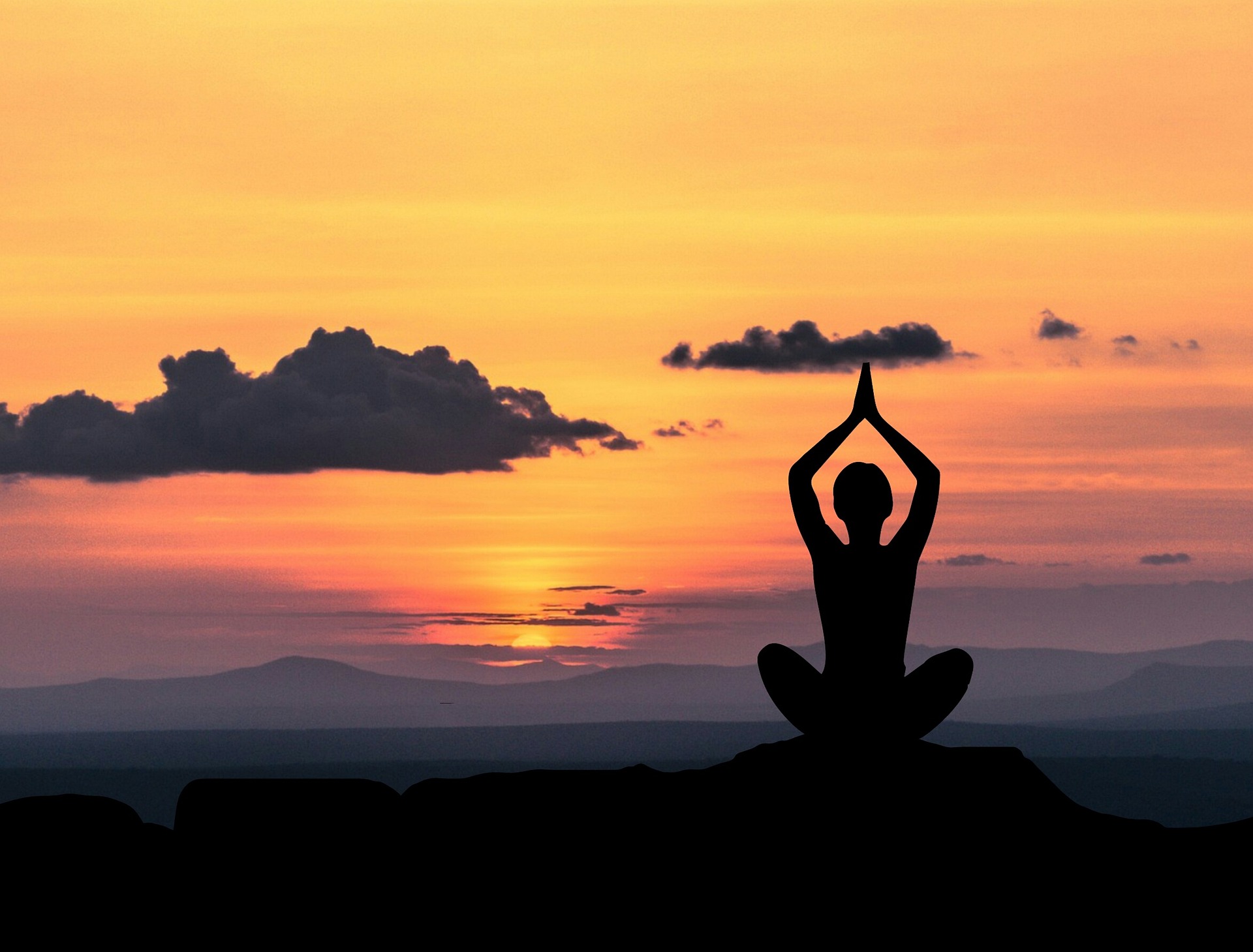 Rejuvenate mind, body, and soul on this peaceful and enlightening journey of Southern India. Visit the natural harbour and old Fort Kochi. Cruise the beautiful backwaters and spend time in a Yogic Temple practising the ancient art of inner engineering.…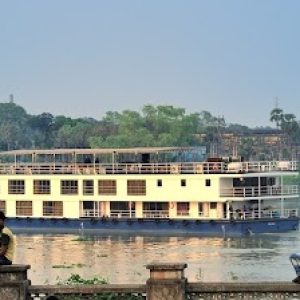 Spend 8 days cruising through the lush countryside of West Bengal on one of the most sacred rivers in the world. Take a cycle rickshaw to the terracotta temples and unique Shiva temple in Kalna. Explore the deserted town of…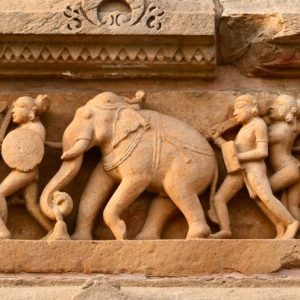 Explore some of India's most famous Bollywood Movie locations and experience filming in action on a live film set. Watch a Bollywood Movie in a local Cinema in Jaipur known as 'The Pink City'. Visit Dharavi and see why it…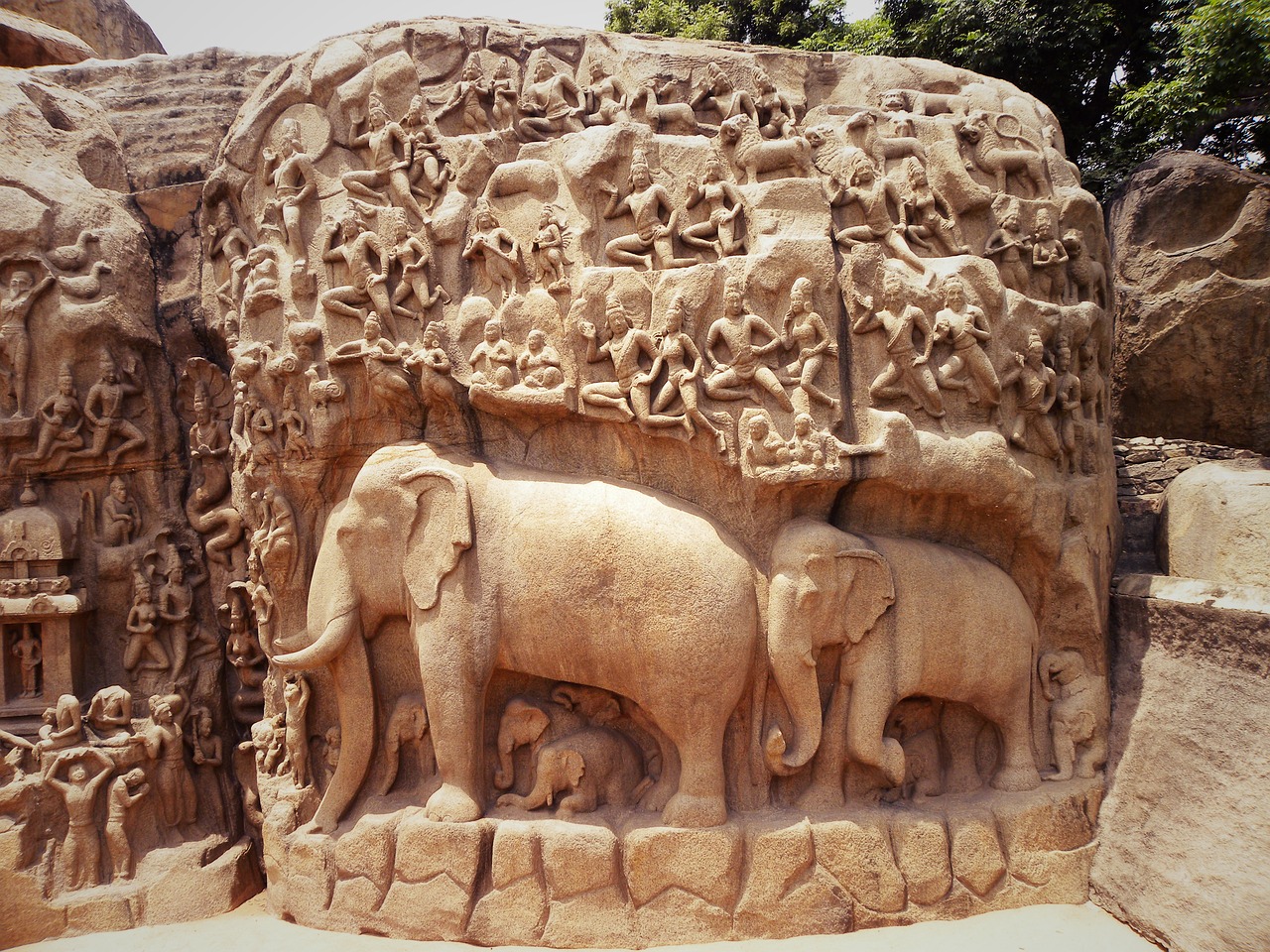 Discover the hidden gems of Southern India with a visit to magnificent temples, ancient monuments, and palaces. Witness the art of statue making. Take a Cycle rickshaw tour through the narrow lanes of local villages. See tigers and elephants at…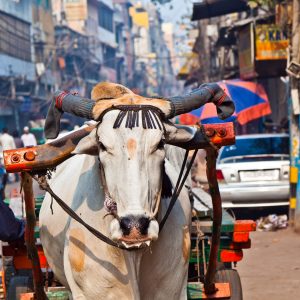 Experience the charm of Old Delhi on a rickshaw ride tour, immersing yourself in the vibrant way of life. In Varanasi, witness the ancient city come to life on a boat ride accompanied by a traditional flute artist. Explore the…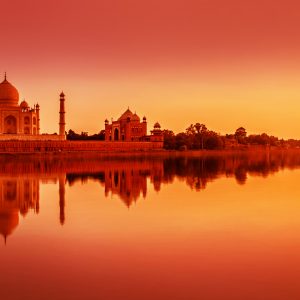 Explore the exciting and rugged landscapes of Ranthambore National Park with a naturalist guide on an open-top jeep safari. Go in search of the majestic Bengal tigers. Take a jeep ride along the cobbled roads to the hilltop of Amber…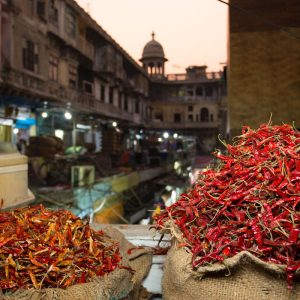 Visit DakshinaChitra, an enchanting cross-cultural living museum that beautifully portrays the art, architecture, lifestyles, and crafts of South India. Immerse yourself in the rich heritage as you stroll through the French Quarter of Pondicherry, marvelling at the captivating blend of…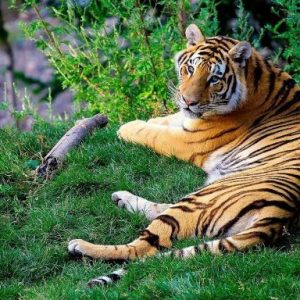 India is home to wild tigers. In addition, the rich wildlife and world-famous cultural treasures are among the highlights of this trip. Visit three magnificent wildlife sanctuaries of India. Your very experienced nature guide will show you the tiger reserves…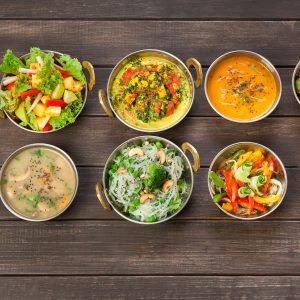 Get a real insight for some of India's most well-known dishes. See the unique and stunning symmetry of the Taj Mahal at sunset before enjoying some of India's most iconic cuisine. Gain a deeper understanding for local living as you…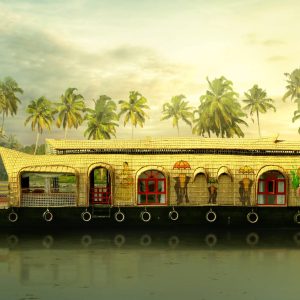 Follow the meandering waterways of the Keralan backwaters on a Kettuvallam – a converted Keralan houseboat. Wander through the exciting city of Cochin and view the iconic Chinese fishing nets on the seashore. Immerse yourself in local culture as you…

Delhi
A city which has been the seat of power of several empires for about a millennium. It has been destroyed and rebuilt many times, and interestingly, a number of its destroyers have also been its rulers. Delhi today is a potpourri of two distinct cultural lineages—Old Delhi and New Delhi. Juxtaposed against the immaculately planned New Delhi created by the British Raj, Old Delhi, which was once the capital of Islamic India, is a labyrinthine network of lanes and by lanes with crumbling havelis and formidable mosques.

South India
Lush green spices, tea, and coffee plantations on the hills with different hues of blue sky shaping the sky fill your heart is what you get in South India. The grandeur of the Dravidian style of architectural marvels like the temples of Mahabalipuram, Palakkad, Hampi, and Chola Temple, among many others, is a sight to behold. South India is a treasure of peace, scenic views, nature's ecstasy, and ancient India's glory. Therefore, often travel to South India is said to be the the best travel destinations in India.

East India
Life in the eastern plains of India mainly revolves around the holy Ganges water and the mighty Brahmaputra, offering a different world in India. You can explore the beautiful and relatively untouched sites of eastern India, depicting culture and charm in their true form. Drenched with tea gardens, beautiful lush green hills, fascinating wildlife sanctuaries, vast Himalayan views, impressive temples, and Buddhist sites, Eastern India has many beautiful things to make your trip memorable.

Mumbai
Or Bombay is a vibrant and pulsating cosmopolitan that represents the face of modern India. A cluster of seven islands that was presented to King Charles II as dowry in 1661, Mumbai today has become the economic capital of the country with thriving markets and business houses. The coexistence of several different communities here reflects the multi-ethnic identity of this city that never sleeps. Although Mumbai mirrors changes brought about by liberalization and modernization, at its core it remains a city steeped in its culture and tradition.

North India
From the mesmerizing beauty of Kashmir to the royal splendors of Rajasthan. From the most classic symbol of love, the Taj Mahal, to the holiest river of all, the Ganges. From the soaring Himalayas of Ladakh to the beautiful villages of Uttarakhand, North India is truly is a treasure trove of endless nature, authentic cultural immersions, and a collection of experiences filled with tranquility.

Central India
A region that gives you a glimpse into the country's magnificent wildlife, rich heritage, and architectural splendors whilst creating a colorful amalgamation of culture, cuisine, and tradition. From the prehistoric site of Bhimbetka to erotic Temples at Khajuraho, ancient sites at Orchha, and mesmerizing Buddhist sites at Sanchi, the finest of ancient civilization can be seen here. For wildlife enthusiasts, the tiger-rich forests of Pench, Bandhavgarh, and Kanha are the go-to places. The region also has a quaint and beautiful hilly town of Mandu, famous for its ruins and serenity. If you have an inclination towards spirituality, the contemplative towns of Maheshwar and Omkareshwar are a must-visit.

Kolkata
A city that is referred to as the "Cultural Capital" or "Literary Capital" of India. The name Kolkata was derived from the Bengali word Kolikata, the name of one of the three villages that predated the arrival of the British in this area. The commercial, cultural, and educational center of East India, the place is known for its literary, artistic and revolutionary heritage. Under the British Raj, Kolkata served as the capital of India until 1911, when perceived geographical drawbacks and apparent political turmoil led to shifting of the capital to New Delhi.

Western India
From the hippie Goa to the colorful, vibrant, and rustic Gujarat, visiting the Western region of India will take you to a worthy spot at every corner. From the hustle life of the country's financial capital, Mumbai, to the more relaxed travel through the union territory of Daman and Diu and Dadra and Nagar Haveli, every passing day of your vacation, you are bound to spend them in heaven!

North East India
The Northeastern region of India offers an astonishingly diverse assortment of natural and cultural wonders. Varied climates and landscapes found throughout its reaches are spread along with Bhutan, Tibet, Myanmar, and Bangladesh. When you travel to Northeast India, there is so much to explore and experience. Here one can find around 220 different ethnic groups and many different dialects. The varying art, dance, religious practices, history, and architecture unfold an exciting way to reflect the diversity of this region. This land indeed is very different from the rest of India.