Tunisia is one of the most visited countries in Africa and has been an attractive destination for tourists for many decades. Among Tunisia's tourist attractions are its cosmopolitan capital city of Tunis, the ancient ruins of Carthage, the Muslim and Jewish quarters of Djerba, and coastal resorts outside Monastir. Tunisia is known for its golden beaches, sunny weather, and affordable luxuries. It is also home to the oldest mosque in Africa.

Top Highlights

Beautiful Beaches
From the gorgeous Tunis Bay to the tree-covered hills of Tabarka, from the peaceful charm of Mahdia and Monastir to the modernity of Yasmine Hammamet, from the quiet landscapes of Djerba to the hustle and bustle of Sousse, every seaside resort has its own unique charms. But alongside Tunisia's big resorts, there are also plenty of lesser-known beaches and idyllic wild coves. Seek them out and enjoy an unforgettable experience.

Dougga
The archaeological site of Dougga is one of the most spectacular in Tunisia. Its ruins are surrounded by olive trees and nestled into a cliff facing a slightly inclined plateau. Covering over 70 hectares, they trace out the contours of an almost completely preserved Roman town. In Roman times, Dougga was adorned with decadent monuments. These monuments date back to the 2nd and 3rd centuries and are some of the best preserved of the whole Roman world.

Tunisian Flavours
Olive oil, fresh or grilled vegetables, fish and seafood, served with cereals, herbs and spices… Tunisian cuisine is first and foremost based on typical Mediterranean flavours that are both light and delicious. The oldest and best-known Berber dish is couscous, but even that doesn't veer too far away from this rule ; whether it's served with fish or lamb, it always comes with plenty of vegetables. Tunisian dishes are also served with some excellent Tunisian wines.
All Journeys

10-Days

11-Days

12-Days

13-Days

14-Days

15-Days

16-Days

17-Days

18-Days

2-Days

3-Days

4-Days

5-Days

5-Nights

6-Days

7-Days

7-Nights

8-Days

9-Days

Adventure

Algeria

Animals

Argentina

Armenia

Auckland

Azerbaijan

Bahrain

Bali

Bangkok

Bangladesh

Beach Escapes

Beach Extension

Beijing

Bespoke

Bhutan

Bolivia

Buenos Aires

Cairo

Cambodia

Cameroon

Canada

Cape Verde

Chiang Mai

Chile

China

City Explorer

Colibri Group Journey

Colibri Travel

Colombia

Croatia

Cuba

Culinary

Destination Trip

Dhaka

Dolphins

Egypt

Family

Georgia

Germany

Highlight Tour

Hiroshima

Hoi An

Hong Kong

Hotel Specials

Hurghada

India

Indonesia

Island Hopping

Israel

Italy

Japan

Jordan

Journeys

Kenya

Kep

Kyoto

Langkawi

Laos

Madagascar

Malaysia

Marrakech

Morocco

Movie Tour

Multi Country

Myanmar

Namibia

Nature

Nepal

New Zealand

Panama

Peru

Philippines

Phnom Penh

Phu Quoc

Portugal

Private Journey

River Cruise

Rwanda

Safari Tour

Santiago de Chile

Saudi Arabia

Self-Drive Tour

Siem Reap

Singapore

Slovenia

Small Group Journeys

South Korea

Spain

Sri Lanka

Stopover

Tangier

tanzania

Thailand

Tokyo

Uganda

United Arab Emirates

United States

Vietnam

Weekend Getaway

Wellness

Whales

Wilderness

Zagreb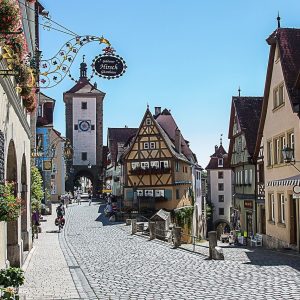 Experience nature, art and culinary delights on Germany's oldest holiday route.Enjoy its relaxed spirit on 460-kilometers from the Main River to the Alps.Get impressed by the unique scenery and let our knowledgeable guides introduce you to the German culture from…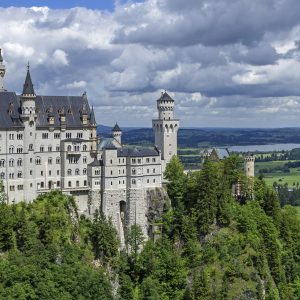 Immerse yourselves into Germany's history from the middle age to the modern era. Get fascinated by Germany's ancient, but well-kept castles and different German regions and their immense variety of German food. Your guides are locals, who will entertain you…

Tabarka
Visitors choose Tabarka for its exceptional location, between the sea and the mountains. The beaches of golden sand are framed by rocky spurs and forests of pine and cork oak. The crystalline waters hide the precious red coral in its depths. The characteristic silhouette of the Genoese Fort, perched upon an islet, is the emblem of Tabarka. The mountainous backcountry holds the promise of fantastic excursions and hiking around the village of Ain Draham, the entry point to a vast forested mountain range.

Carthage & Sidi Bou Said
Close to the capital, a prestigious location and striking views: this is the introduction to the Coasts of Carthage, named after one of the most glorious ancient cities of the Mediterranean. Founded by the Phoenicians, destroyed then rebuilt by the Romans, Carthage is today a fashionable city. Next door, Sidi Bou Said is an elegant village where the blue and white houses jostle with each other on the hillside, facing the sea. Stretching out close to these inspiring locations are the beaches of Gammarth and La Marsa.

Bizerte & Dougga
Lovers of nature and authenticity, the beaches and valleys of northern Tunisia will take your breath away. Wild coves, forests, vineyards and vast fields of wheat. On the coast, Bizerte, sentinel of the Mediterranean, is a historic city with well-preserved charm. This lush region also is home to two locations designated UNESCO World Heritage Sites. One is a cultural site, the Roman city of Dougga, and the other, the natural reserve of Ichkeul where the lake attracts thousands of migratory birds.

Sousse & Port El Kantaoui
Long beaches, old stones, high palm trees; Sousse is a city ripe with seduction where entertainment and exoticism coexist harmoniously. As a major modern city, it's one of Tunisia's most lively coastal resorts. As a historic city, it has conserved a magnificent medina and exceptional monuments from the Middle Ages. Just a few minutes away, a tourist town with Andalusian charm has been built especially for holiday-goers, around a marina: the integrated resort of Port El Kantaoui.

Hammamet
Variety of resorts in summer, well known for its beaches and its party atmosphere, Hammamet is also a small city with an authentic charm. Turquoise waters, the scent of jasmine, white houses and stone walls gilded by the centurie. Its medina fringed by fine sand is particularly poetic. Nearby, the new resort town of Yasmine Hammamet offers a more contemporary setting, while the forests and lemon groves are a real pleasure for nature lovers.

Kairouan
Away from the coast, in a landscape of steppes, Kairouan is a fascinating city still anchored in a distant past. One of Islam's holy cities, it was the first capital of the Maghreb. Designated a UNESCO World Heritage site, it conceals several marvels: the medina, the venerable Great Mosque, the Aghlabid Basins and the stunning mausoleum of Sidi Saheb decorated with ceramic tiles. And of course it is impossible to forget the numerous workshops where the most famous knotted pile carpets in Tunisia are made.