By far the largest country in South America, Brazil coves nearly half the continent.  It's fair to say that nowhere in the world do people enjoy themselves more – most famously in the annual carnivals, but also in the lively year-round nightlife that you'll find in most towns. With its unique cuisine, rich culture, some of the most beautiful beaches in the world, breath-taking waterfalls, and adventure for everyone's liking, you'll be amazed by the wonders of Brazil.

Top Highlights

Gastronomy
The traditional food of Brazil is a combination of many different cultural inheritances that have mixed and created a very interesting and unique cuisine. Brazilian cuisine is not only historic, but also varied and tasty. Some dishes and recipes are exclusive to certain regions, while other types of food are quite traditional all over the country. If you love trying new flavours, Brazil is the perfect destination for you.

Beaches
Brazil is blessed with a coastline that stretches for more than 7,000 kilometres, and that translates into beautiful beaches all over the country. In each of them, you will be able to experience the sun, energy, beauty, and joy of Brazilians. If your dream trip involves sunshine, beaches, and having your feet in the sand, Brazil has countless options for you.

Rio Carnival
The Rio de Janeiro Carnival is both a national and international icon (the first one took place in 1840!) In February or early March, samba troops and schools process and compete with rhythm, music, and wild dancing. A true festival of colour and a magical and memorable experience. If you are lucky enough to be going to Brazil during this period, don't hesitate to see the carnival!
All Journeys

10-Days

11-Days

12-Days

13-Days

14-Days

15-Days

16-Days

17-Days

18-Days

2-Days

3-Days

4-Days

5-Days

5-Nights

6-Days

7-Days

7-Nights

8-Days

9-Days

Adventure

Algeria

Animals

Argentina

Armenia

Auckland

Azerbaijan

Bahrain

Bali

Bangkok

Bangladesh

Beach Escapes

Beach Extension

Beijing

Bespoke

Bhutan

Bolivia

Buenos Aires

Cairo

Cambodia

Cameroon

Canada

Cape Verde

Chiang Mai

Chile

China

City Explorer

Colibri Group Journey

Colibri Travel

Colombia

Croatia

Cuba

Culinary

Destination Trip

Dhaka

Dolphins

Egypt

Family

Georgia

Germany

Highlight Tour

Hiroshima

Hoi An

Hong Kong

Hotel Specials

Hurghada

India

Indonesia

Island Hopping

Israel

Italy

Japan

Jordan

Journeys

Kenya

Kep

Kyoto

Langkawi

Laos

Madagascar

Malaysia

Marrakech

Morocco

Movie Tour

Multi Country

Myanmar

Namibia

Nature

Nepal

New Zealand

Panama

Peru

Philippines

Phnom Penh

Phu Quoc

Portugal

Private Journey

River Cruise

Rwanda

Safari Tour

Santiago de Chile

Saudi Arabia

Self-Drive Tour

Siem Reap

Singapore

Slovenia

Small Group Journeys

South Korea

Spain

Sri Lanka

Stopover

Tangier

tanzania

Thailand

Tokyo

Uganda

United Arab Emirates

United States

Vietnam

Weekend Getaway

Wellness

Whales

Wilderness

Zagreb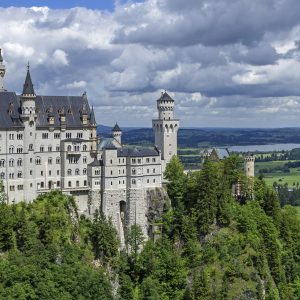 Immerse yourselves into Germany's history from the middle age to the modern era. Get fascinated by Germany's ancient, but well-kept castles and different German regions and their immense variety of German food. Your guides are locals, who will entertain you…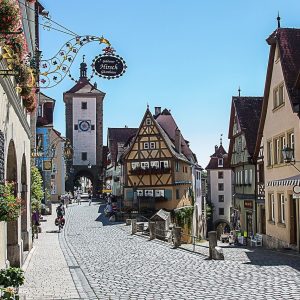 Experience nature, art and culinary delights on Germany's oldest holiday route.Enjoy its relaxed spirit on 460-kilometers from the Main River to the Alps.Get impressed by the unique scenery and let our knowledgeable guides introduce you to the German culture from…

Rio de Janeiro
There is no destination on earth more animated and exciting than Rio de Janeiro. Located in south-eastern Brazil, Rio de Janeiro is the most visited city of South America due to its famous mountains, beaches and Carnival festival.

Brasilia
Located in the Brazilian Highlands, Brasilia was installed in 1960 as Brazil's capital. Brasilia's modern day infrastructure is designed in the shape of an airplane in which each of its sections serve as different districts such as government, commercial, residential and cultural.

Foz do Iguassu
One of the most awe-inspiring natural wonders in the world, Iguazu Falls straddles the Argentine-Brazilian border. It is often compared to Niagara Falls and Victoria Falls, such is its staggering size and scale. Surrounded by dense rainforest, its endless series of cascades stretch for almost three kilometres, making it the largest waterfall system in the world.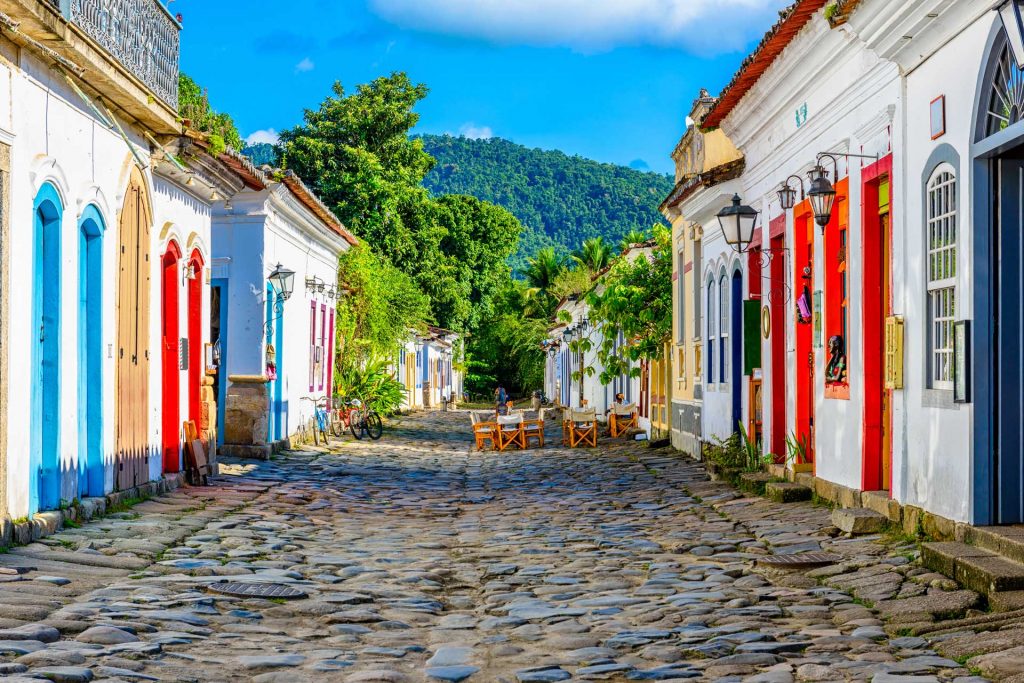 Paraty
A paradise of tropical forests, waterfalls, emerald sea and coastal mountains, Parati is a popular tourist destination located along Brazil's Green Coast in the Rio de Janeiro state. Also spelled Paraty, this beautiful city is a former Portuguese colony established on the shores of the Bay of Ilha Grande.

São Paulo
Not only is Sao Paulo the largest city in Brazil, but it is also one of the largest in the world according to population. Located in south-eastern Brazil, Sao Paulo is known for its skyscrapers, gastronomy and robust culture scene.

Fortaleza
Nice beaches, dynamic shopping and lively culture all make Fortaleza one of Brazil's popular tourist destinations. The capital of the Ceará state on the country's north-eastern coast, Fortaleza is Brazil's fifth largest city, well-known for its forró music.