Cape Verde consists of 10 islands 400 km west of Senegal, 9 of them inhabited. The most charming feature of the destination is the diversity of landscape, colour, climate, and tradition. The islands boast charming white sand and a tropical climate, suitable for beach holidays all year long. There are also volcanos, mountains, waterfalls, and endless valleys – excellent for trekkers. A huge feature of the country is fishing which makes seafood one of the best aspects of Cape Verde.


Top Highlights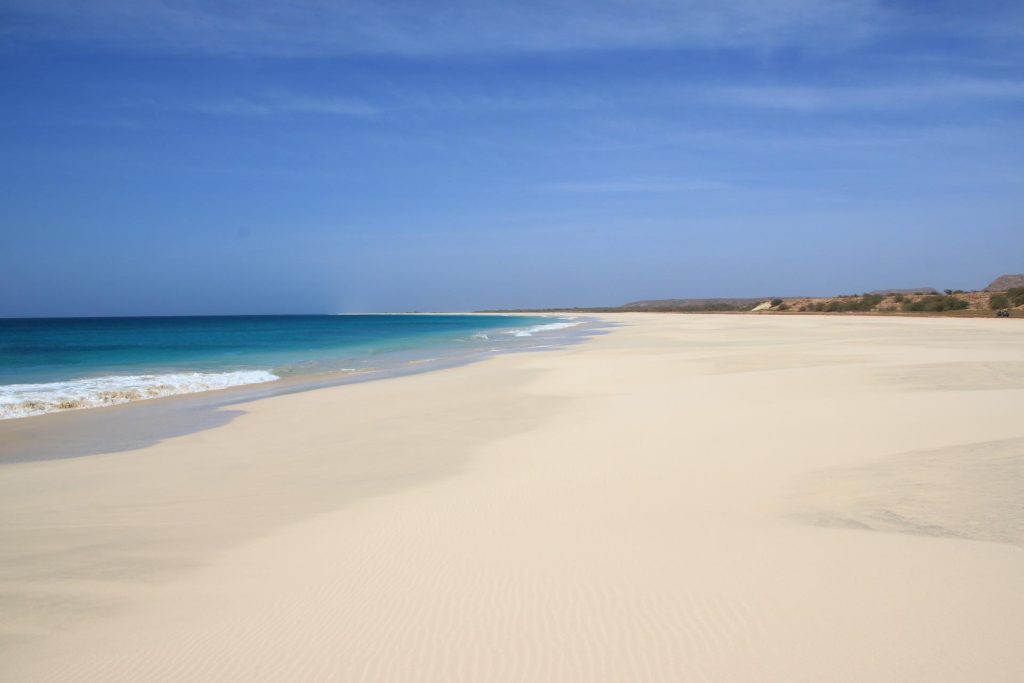 Golden Beaches
Cape Verde is a paradise that rests by the sea. With the warmth of the people and the magic that is only found in Islands of sun and sea, this archipelago is a universe of experiences to discover. With golden sand, a turquoise sea, and postcard-worthy landscapes, Cape Verde has beaches that deserve to be the backdrop of unforgettable memories. Cape Verde enjoys a mild and sunny year-round climate, and its beaches are a desired destination for many.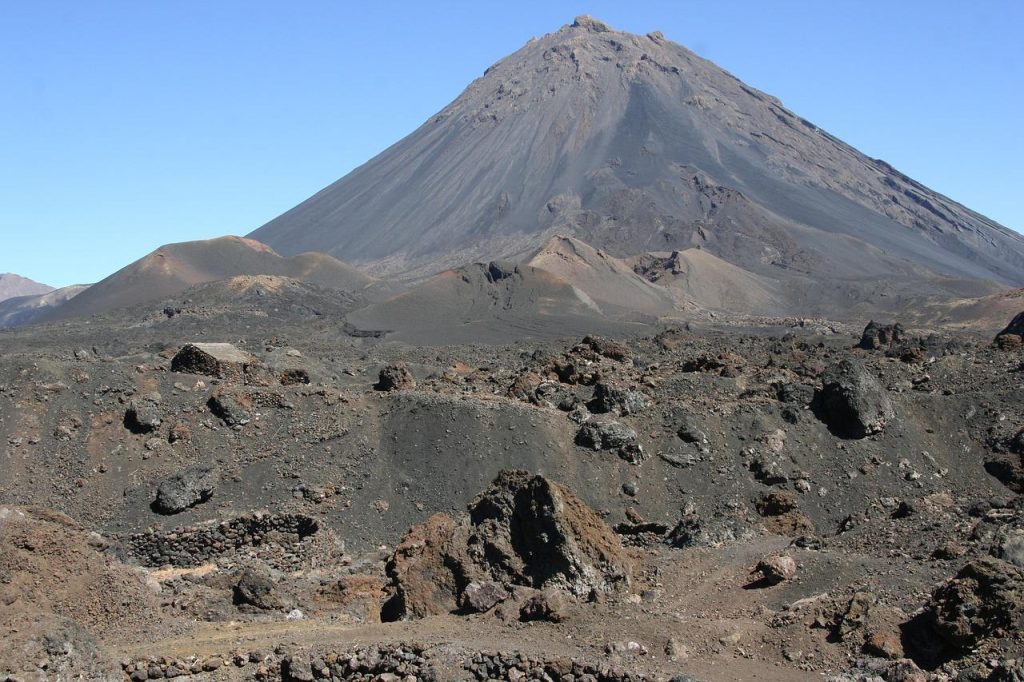 Nature and Adventure
Its climate, geomorphology and botanical diversity turn the Cape Verde Islands into true pearls in the Atlantic Ocean. For nature and adventure lovers, there are routes and trails to explore, with a unique scenery. Discovering the rural villages and the mountains is an exciting challenge for everyone. Cape Verde hides almost untouched rural havens, amidst its mountains and tropical vegetation. Cape Verde is a country of volcanoes and a paradise for mountain hiking fans with several routes to discover.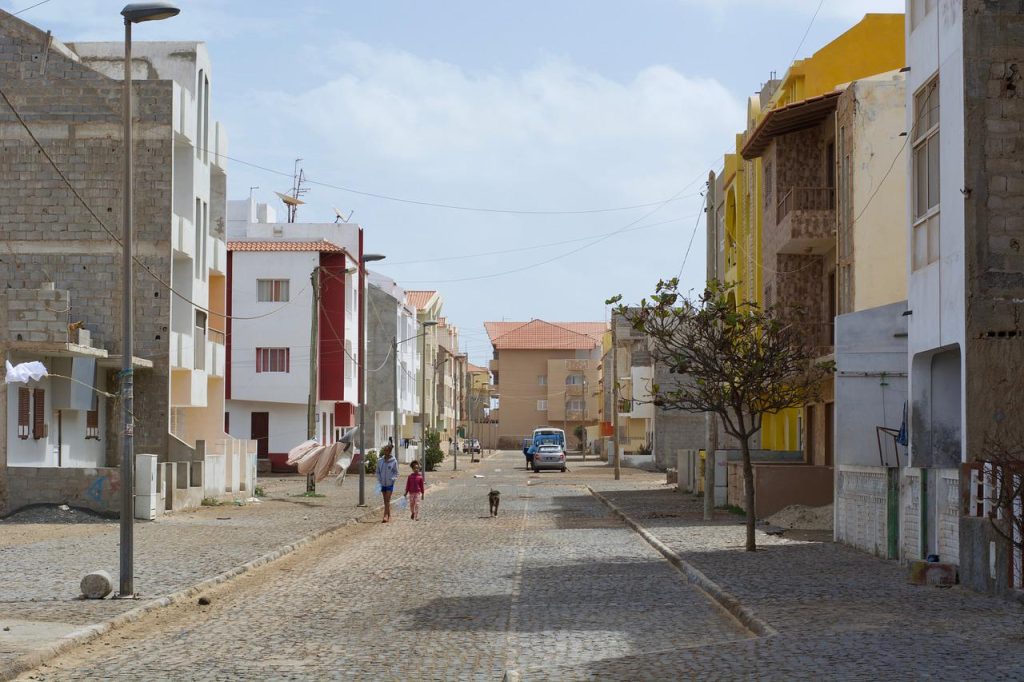 Culture
In Cape Verde, the original Portuguese colonial culture and African traditions come together in symbiosis and reveal themselves in a rich legacy of literature, music and art. Cultural life on the Islands is vibrant and the mix of colours, flavours and sounds that flows in the air is contagious. In Cape Verde, urban culture has been growing and the city walls tell stories of those who live there, and regarding gastronomy, there are delicious flavours waiting to be discovered.
All Journeys

10-Days

11-Days

12-Days

13-Days

14-Days

15-Days

16-Days

17-Days

18-Days

2-Days

3-Days

4-Days

5-Days

5-Nights

6-Days

7-Days

7-Nights

8-Days

9-Days

Adventure

Algeria

Animals

Argentina

Armenia

Auckland

Azerbaijan

Bahrain

Bali

Bangkok

Bangladesh

Beach Escapes

Beach Extension

Beijing

Bespoke

Bhutan

Bolivia

Buenos Aires

Cairo

Cambodia

Cameroon

Canada

Cape Verde

Chiang Mai

Chile

China

City Explorer

Colibri Group Journey

Colibri Travel

Colombia

Croatia

Cuba

Culinary

Destination Trip

Dhaka

Dolphins

Egypt

Family

Georgia

Germany

Highlight Tour

Hiroshima

Hoi An

Hong Kong

Hotel Specials

Hurghada

India

Indonesia

Island Hopping

Israel

Italy

Japan

Jordan

Journeys

Kenya

Kep

Kyoto

Langkawi

Laos

Madagascar

Malaysia

Marrakech

Morocco

Movie Tour

Multi Country

Myanmar

Namibia

Nature

Nepal

New Zealand

Panama

Peru

Philippines

Phnom Penh

Phu Quoc

Portugal

Private Journey

River Cruise

Rwanda

Safari Tour

Santiago de Chile

Saudi Arabia

Self-Drive Tour

Siem Reap

Singapore

Slovenia

Small Group Journeys

South Korea

Spain

Sri Lanka

Stopover

Tangier

tanzania

Thailand

Tokyo

Uganda

United Arab Emirates

United States

Vietnam

Weekend Getaway

Wellness

Whales

Wilderness

Zagreb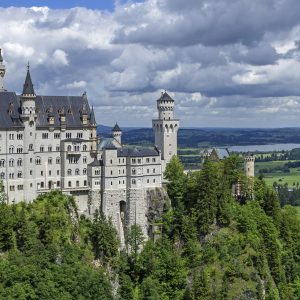 Immerse yourselves into Germany's history from the middle age to the modern era. Get fascinated by Germany's ancient, but well-kept castles and different German regions and their immense variety of German food. Your guides are locals, who will entertain you…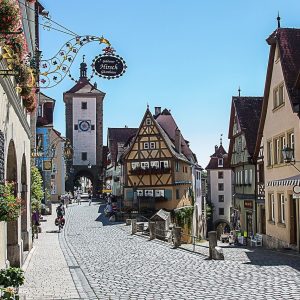 Experience nature, art and culinary delights on Germany's oldest holiday route.Enjoy its relaxed spirit on 460-kilometers from the Main River to the Alps.Get impressed by the unique scenery and let our knowledgeable guides introduce you to the German culture from…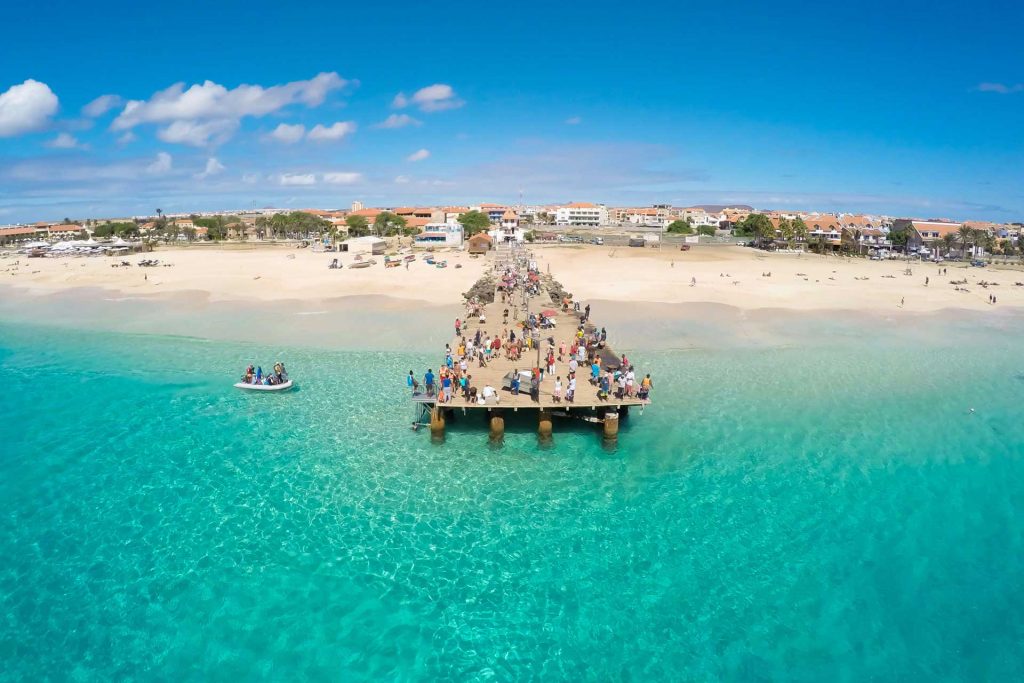 Sal Island
The "no stress" island is one of the smaller, but the archipelago's most popular island for holidaymakers. A paradise for beach lovers, Sal is home to some of the best kite surf spots in the world. But there is also a lot of history to be discovered, such as some remaining sites of the island's once booming salt trade. A must see is the Pedra de Lume salt mines, which gave origin to the name of the island (SAL means salt). In these salt lakes one can bath in a lake with a high concentration of salt, that will make you float.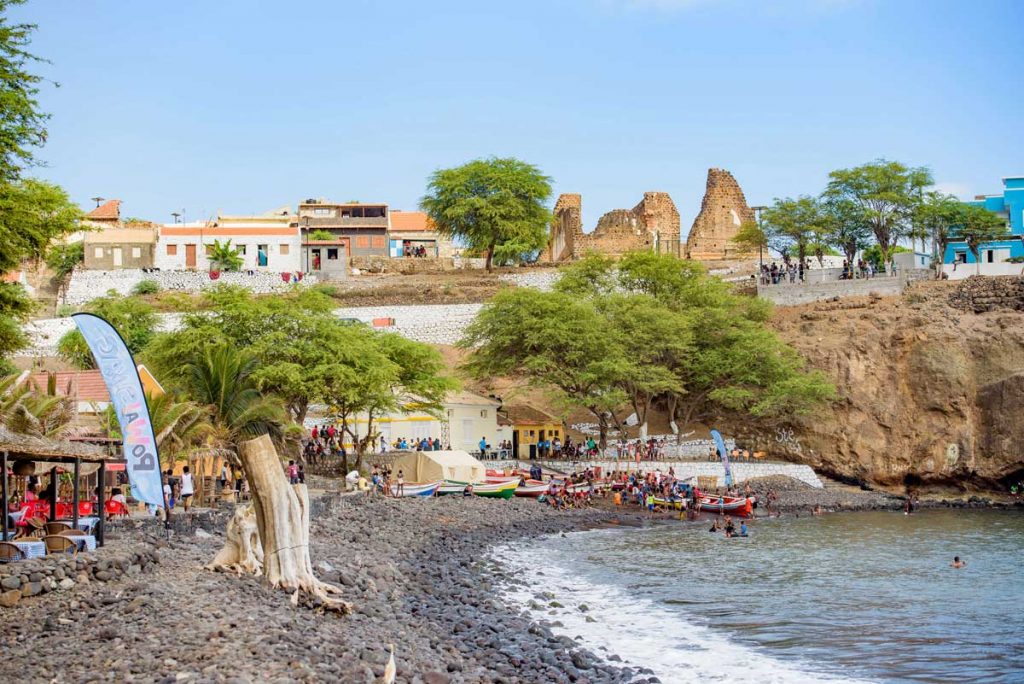 Santiago Island
The most African, biggest, and first colonised island of the archipelago. Santiago is the cradle of Cape Verde, home of the countries capital, the city of Praia, and probably the most diverse island in terms of landscape. One can find here the Natural Park of Serra Malagueta with the highest point of the island, the Antónia peak with its 1.394m of altitude. Cidade Velha - the first town and former capital - was designated as a UNESCO World Heritage Site and is one of the islands highlights.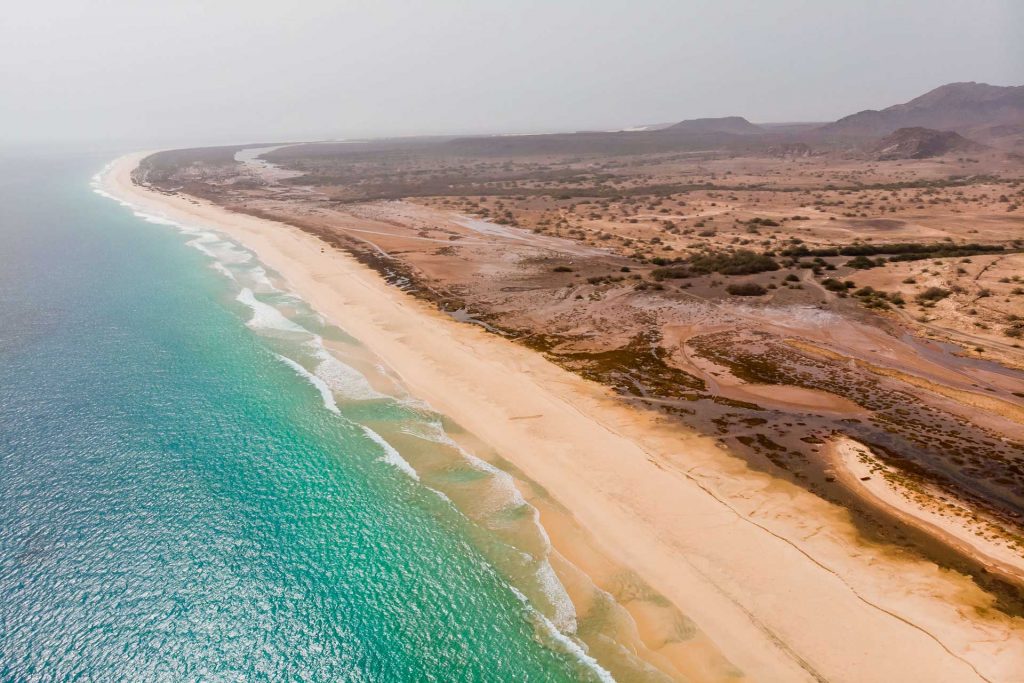 Boavista Island
Home to one of the 7 wonders of Cape Verde, the Viana desert. Boavista is the closest island to the African continent, the reason why it has beaches with finer and whiter sand and many dunes (brought by the wind from the Sahara desert). An island with endless paradisical beaches, Boavista is also a popular spot for Caretta Caretta (sea turtles) to spawn. The island is rich in history and famous for its pottery. It is said that the most important musical style in Cape Verde was born on this island - the so called "morna".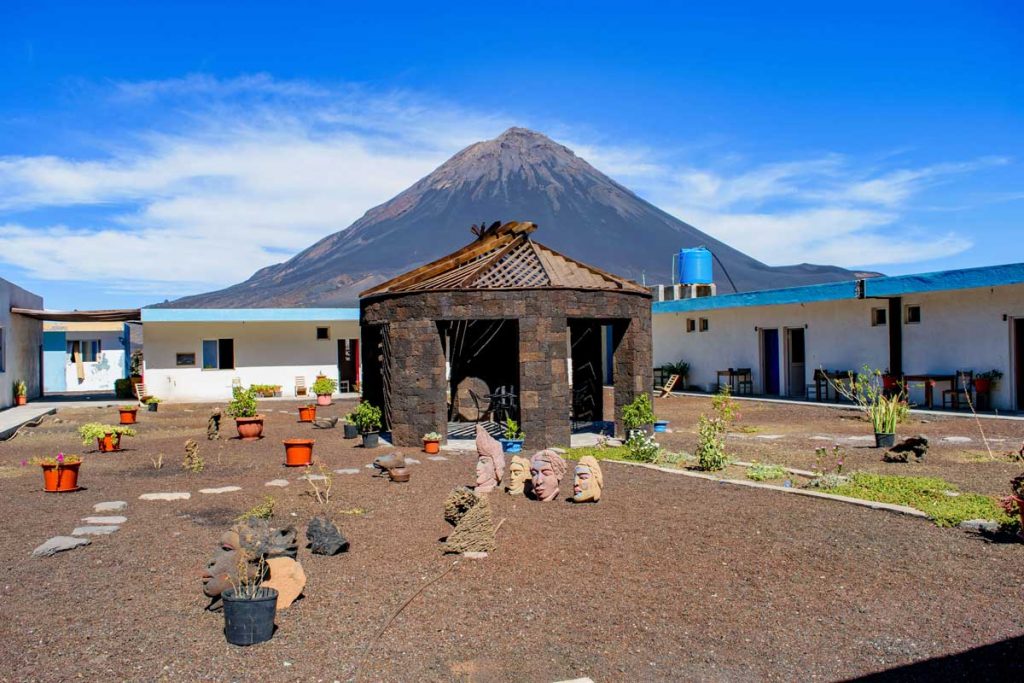 Fogo Island
The volcano's island that is home to an active volcano which last erupted in 2014/2015. Fogo is a paradise for nature lovers and hikers and houses the highest peak of the Cape Verde archipelago (2,829 meters). Unique is the islands combination of volcanic landscape, green agricultural fields, forests, and slopes by the sea. It has one of the most historic cities and colonial architecture in Cape Verde - the city of São Filipe, full of old manor houses. Fogo is known for a strong agricultural culture, mainly wine and coffee, as well as a rich and variety gastronomy with dishes that one can only find on this island.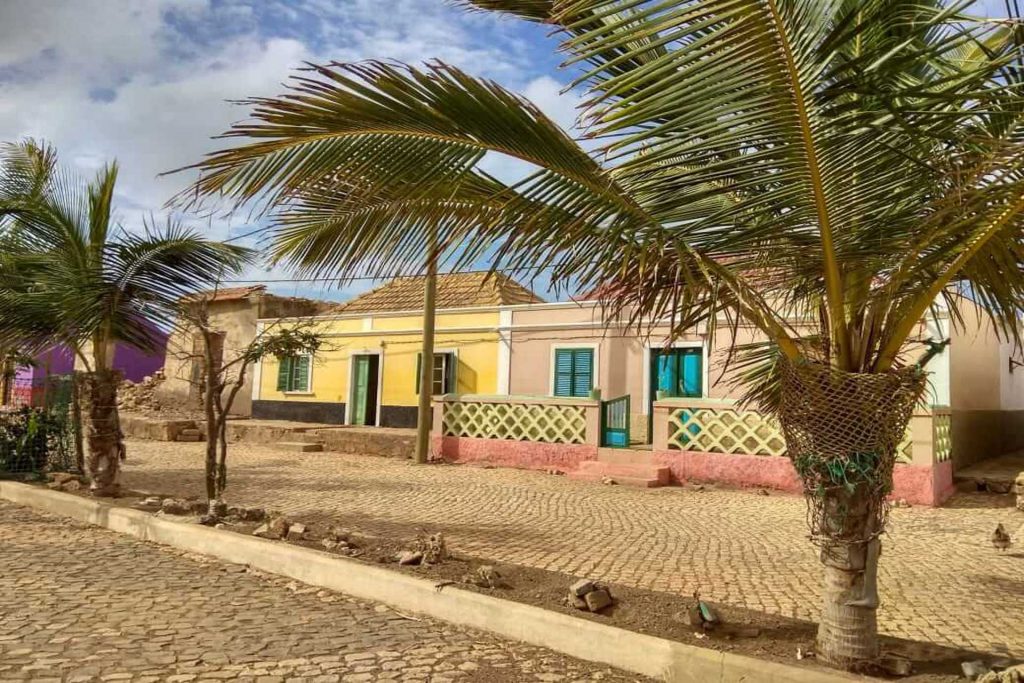 Maio Island
The easternmost of the Sotavento islands of Cape Verde. Where time seems to stand still, one can find some quite and traditional towns with colourful buildings and the charm of Portuguese lifestyle. The island is renowned for its stunning sandy beaches, a lush forest, and an omnipresent peaceful tranquillity. Maio is not that easy to reach and mainly combined with Santiago island.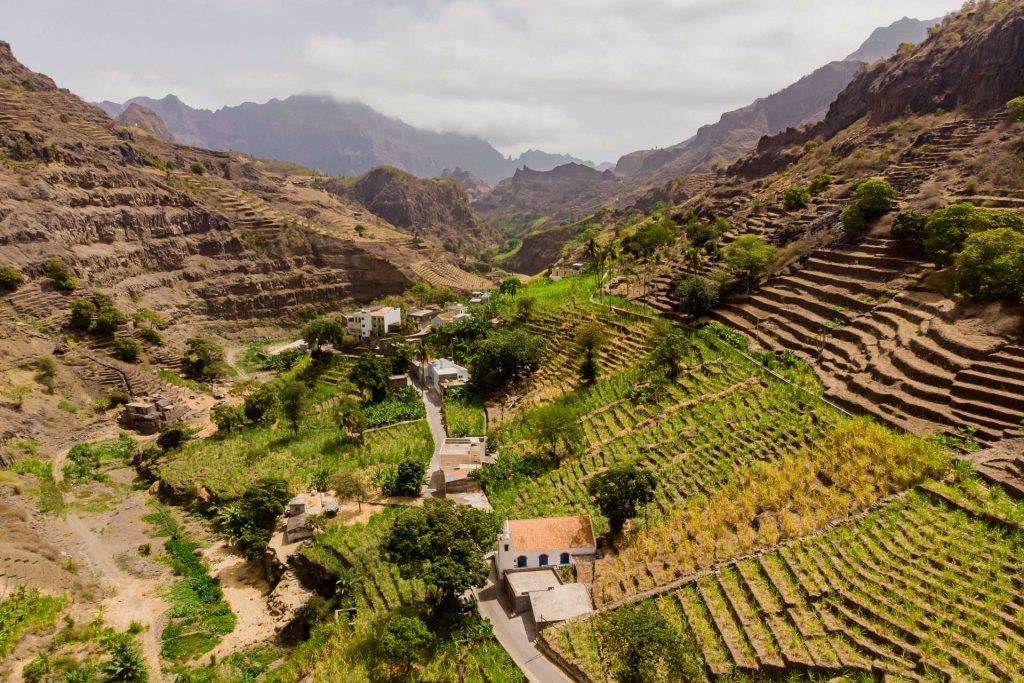 Santo Antão Island
A unique destination for all lovers of nature and outdoor activities. It is the second largest, most westerly, most remote to the African continent and - although it hasn't rained since 2016 - the greenest island. It is not just home to the second most beautiful rural village in the world (Fontaínhas) but also the place where the country's most remarkable cultural and religious event takes place - the Saint John celebrations in June. Santo Antão offers a diversity of activities, such as excursions and discoveries, hiking, mountain biking, canyoning, or paragliding.