No matter what your traveling preferences are, there are plenty of reasons to visit Greece. The country offers so much more than its sunny weather, marvellous beaches and sightseeing opportunities. You will discover not only famous islands, but also magical locations on the mainland. From beaches to beautiful mountainous locations and from sunny islands to picturesque villages, Greece is full of amazing holiday destinations to discover at any time of the year.

Top Highlights

Islands and Beaches
Greece has one of the longest coastlines in the world. The mainland and island areas offer many beautiful beaches, charming bays and coves. Every Greek beach is engulfed in beauty. Some are lush-green with pines reflecting in the water, others were born from volcanic eruptions demonstrating nature's power. The Greek shores are world-famous and exceedingly popular because of their crystal-clear waters. You can enjoy beaches stretching over many kilometres, sandy or pebbly; the choice is yours!

Greek Gastronomy
Greek cuisine is rich in authentic flavours and aromas and has a history of around 4000 years, with special characteristics based on pure and unique quality products. Its culinary secrets consist of quality fresh ingredients, fine use of flavourings, the famous Greek olive oil and simplicity! Greeks gathering around the table to enjoy a meal along is a long-lasting tradition so be sure to wine and dine on your visit to Greece in a traditional restaurant or a taverna.

Acropolis of Athens
All around the Greek territory there is a plethora – over 100 – of imposing archaeological sites, some of which proudly populate the UNESCO World Heritage Sites list. One of these, the greatest and finest sanctuary of ancient Athens, dedicated primarily to its patron, the goddess Athena, dominates the centre of the modern city from the rocky crag known as the Acropolis. Take a cultural tour in the cradle of the western civilisation and discover significant sites and monuments.
All Journeys

10-Days

11-Days

12-Days

13-Days

14-Days

15-Days

16-Days

17-Days

18-Days

2-Days

3-Days

4-Days

5-Days

5-Nights

6-Days

7-Days

7-Nights

8-Days

9-Days

Adventure

Algeria

Animals

Argentina

Armenia

Auckland

Azerbaijan

Bahrain

Bali

Bangkok

Bangladesh

Beach Escapes

Beach Extension

Beijing

Bespoke

Bhutan

Bolivia

Buenos Aires

Cairo

Cambodia

Cameroon

Canada

Cape Verde

Chiang Mai

Chile

China

City Explorer

Colibri Group Journey

Colibri Travel

Colombia

Croatia

Cuba

Culinary

Destination Trip

Dhaka

Dolphins

Egypt

Family

Georgia

Germany

Highlight Tour

Hiroshima

Hoi An

Hong Kong

Hotel Specials

Hurghada

India

Indonesia

Island Hopping

Israel

Italy

Japan

Jordan

Journeys

Kenya

Kep

Kyoto

Langkawi

Laos

Madagascar

Malaysia

Marrakech

Morocco

Movie Tour

Multi Country

Myanmar

Namibia

Nature

Nepal

New Zealand

Panama

Peru

Philippines

Phnom Penh

Phu Quoc

Portugal

Private Journey

River Cruise

Rwanda

Safari Tour

Santiago de Chile

Saudi Arabia

Self-Drive Tour

Siem Reap

Singapore

Slovenia

Small Group Journeys

South Korea

Spain

Sri Lanka

Stopover

Tangier

tanzania

Thailand

Tokyo

Uganda

United Arab Emirates

United States

Vietnam

Weekend Getaway

Wellness

Whales

Wilderness

Zagreb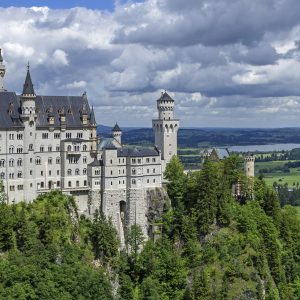 Immerse yourselves into Germany's history from the middle age to the modern era. Get fascinated by Germany's ancient, but well-kept castles and different German regions and their immense variety of German food. Your guides are locals, who will entertain you…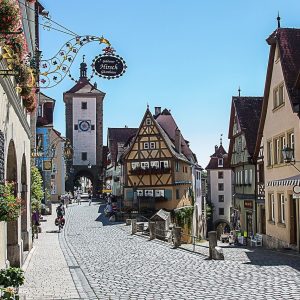 Experience nature, art and culinary delights on Germany's oldest holiday route.Enjoy its relaxed spirit on 460-kilometers from the Main River to the Alps.Get impressed by the unique scenery and let our knowledgeable guides introduce you to the German culture from…

Parthenon
The temple and the Acropolis museum as the symbol of Athens, Greece and of Western civilization.

Meteora Monastery
Part of the UNESCO World Heritage list; where bizarre rocky outcrops are capped by the centuries old monasteries, 6 of which are open to the public.

Crete
The biggest Greek island can be a destination on its own for your entire trip to Greece. Bewitching beaches, enchanting villages, splendid food and drink, unique sites and outdoor adventures are waiting for you.

Mykonos
Greece's most glamorous island destination. You'll find chic boutique hotels, classy restaurants, all day beach bar restaurants with live music, and astonishing beaches all over the place.

Santorini
The most dramatic of all the Greek islands. It is best known for the west coast cliff top towns of Fira and Oia, its unique wines and the archaeological site of Akrotiri.

Delphi
On the Greek mainland is a UNESCO World Heritage site. Built on the slopes of Mount Parnassus, overlooking a dramatic ravine, the site was sacred to the ancients ,who came here to worship Apollo and to ask advice from the mythical Oracle.