Sri Lanka is an island paradise bursting with a rich variety of attractions, spicy cuisine, and warm, welcoming people. Featuring one of the most biodiverse forests in the world, its breath-taking coast and endless palm treelined beaches are a true tropical paradise. Admire the perfectly preserved architecture and beyond the coast discover ancient Buddhist cities, lush tea-covered hills, colourful temples and palaces, wildlife experiences and beautiful countryside.


Top Highlights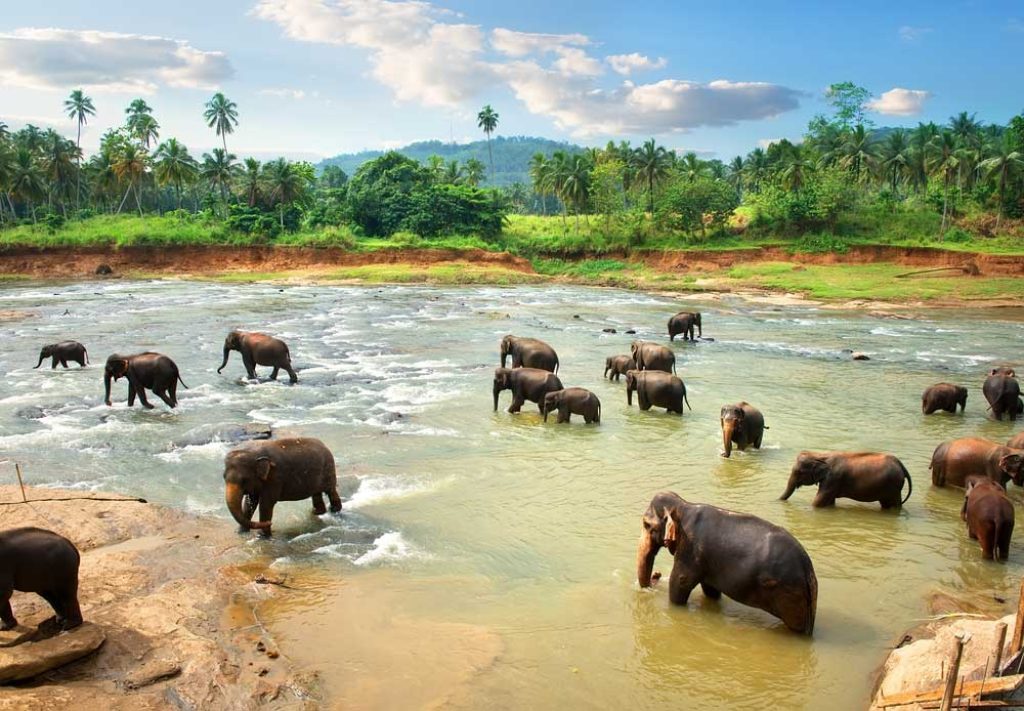 Amazing Wildlife
Sri Lanka is home to an abundance of national parks rich with magnifi cent wildlife. Yala National Park is famous for having one of the highest leopard densities in the world, while Udawalawe is where you'll fi nd the majestic Sri Lankan elephant.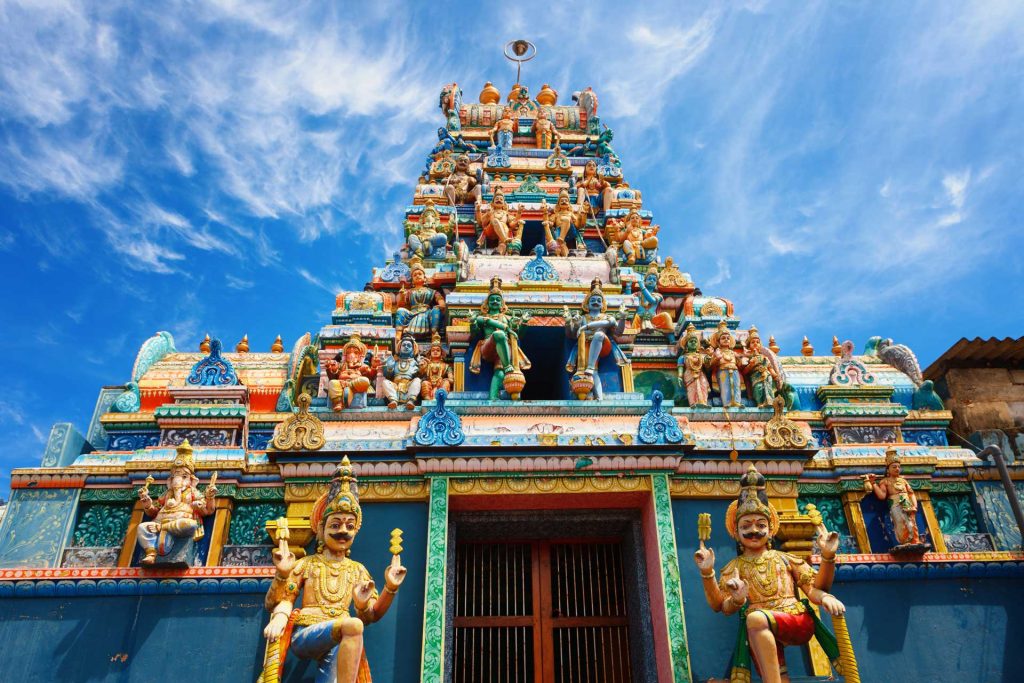 Ancient Wonders
Uncover vast remains of ancient Buddhist civilisations, cliff top palaces and hill caves in Anuradhapura, Dambulla and Sigiriya – the Cultural Triangle. Explore Galle Fort, with its ramparts fronting the Laccadive Sea and its quaint cobbled lanes.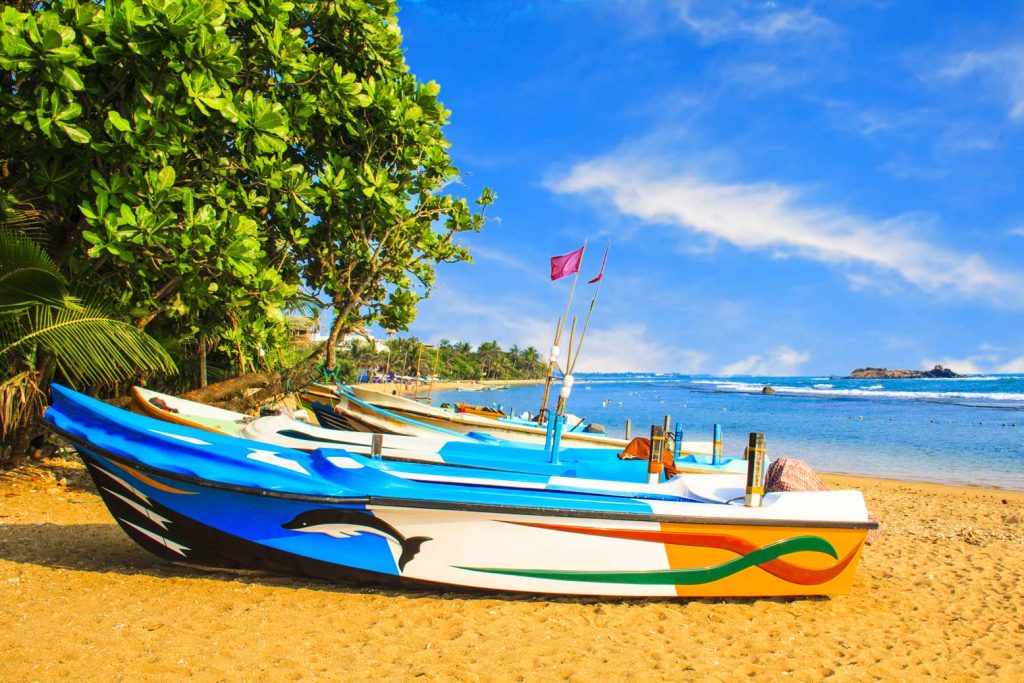 Superb Beaches
From long stretches of sandy beach to intimate coves, the Sri Lankan coast is lined with stunning golden shores. Unwind in a seaside villa or a luxurious resort with plenty of wildlife, shopping and delicious cuisine right on your doorstep.
All Journeys

10-Days

11-Days

12-Days

13-Days

14-Days

15-Days

16-Days

17-Days

18-Days

2-Days

3-Days

4-Days

5-Days

5-Nights

6-Days

7-Days

7-Nights

8-Days

9-Days

Adventure

Algeria

Animals

Argentina

Armenia

Auckland

Azerbaijan

Bahrain

Bali

Bangkok

Bangladesh

Beach Escapes

Beach Extension

Beijing

Bespoke

Bhutan

Bolivia

Buenos Aires

Cairo

Cambodia

Cameroon

Canada

Cape Verde

Chiang Mai

Chile

China

City Explorer

Colibri Group Journey

Colibri Travel

Colombia

Croatia

Cuba

Culinary

Destination Trip

Dhaka

Dolphins

Egypt

Family

Georgia

Germany

Highlight Tour

Hiroshima

Hoi An

Hong Kong

Hotel Specials

Hurghada

India

Indonesia

Island Hopping

Israel

Italy

Japan

Jordan

Journeys

Kenya

Kep

Kyoto

Langkawi

Laos

Madagascar

Malaysia

Marrakech

Morocco

Movie Tour

Multi Country

Myanmar

Namibia

Nature

Nepal

New Zealand

Panama

Peru

Philippines

Phnom Penh

Phu Quoc

Portugal

Private Journey

River Cruise

Rwanda

Safari Tour

Santiago de Chile

Saudi Arabia

Self-Drive Tour

Siem Reap

Singapore

Slovenia

Small Group Journeys

South Korea

Spain

Sri Lanka

Stopover

Tangier

tanzania

Thailand

Tokyo

Uganda

United Arab Emirates

United States

Vietnam

Weekend Getaway

Wellness

Whales

Wilderness

Zagreb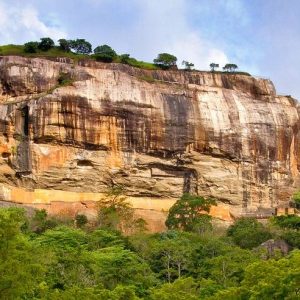 Visit the colourful markets of Cochin, and explore the surrounding areas which are home to magnificent churches and Hindu art. Discover the ancient remains of the capital city of Polonnaruwa. Wander through the ruins of temples and palaces and admire…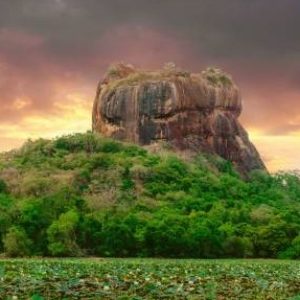 Take in the breath-taking views of Sigiriya rock, often referred to as the eighth wonder of the world. See some of the world 's most majestic and rare creatures as you trek through Hiriwadunna. Admire the perfectly preserved architecture in…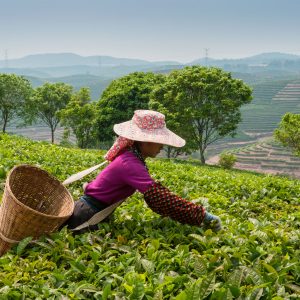 Visit one of Anuradhapura's most revered Buddhist temple sites, Ruvanvelisaya Dagoba, where a fantastic atmosphere is created by the many visiting pilgrims. Enjoy a fascinating walking tour of Colombo's Pettah market where everything from electrical goods to fresh produce is…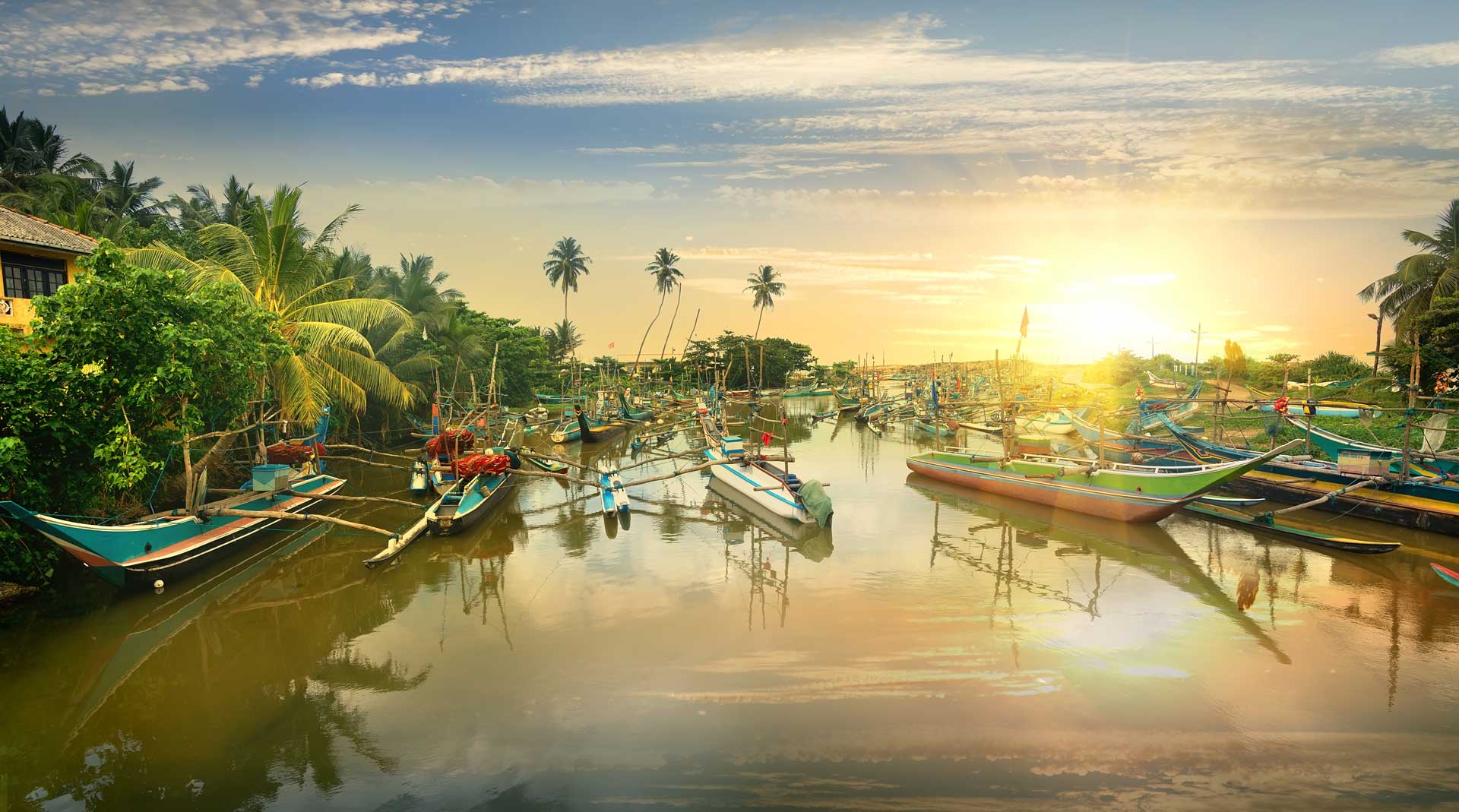 Observe leopards on safari in Yala National Park. Referred by locals as the Eighth Wonder of the World – Sigirya is the most visited highlight in Sri Lanka. Search for the world's largest creature,the Blue Whale on a morning cruise…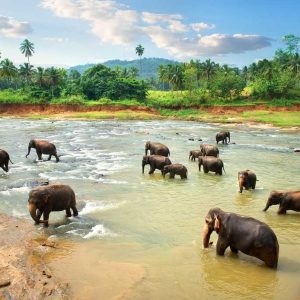 Traverse the wide open spaces of Yala National Park and spot leopards, elephants and sloth bears. Admire the perfectly preserved colonial architecture in the ancient fort city of Galle. Unwind as you sit back and relax on the beach of…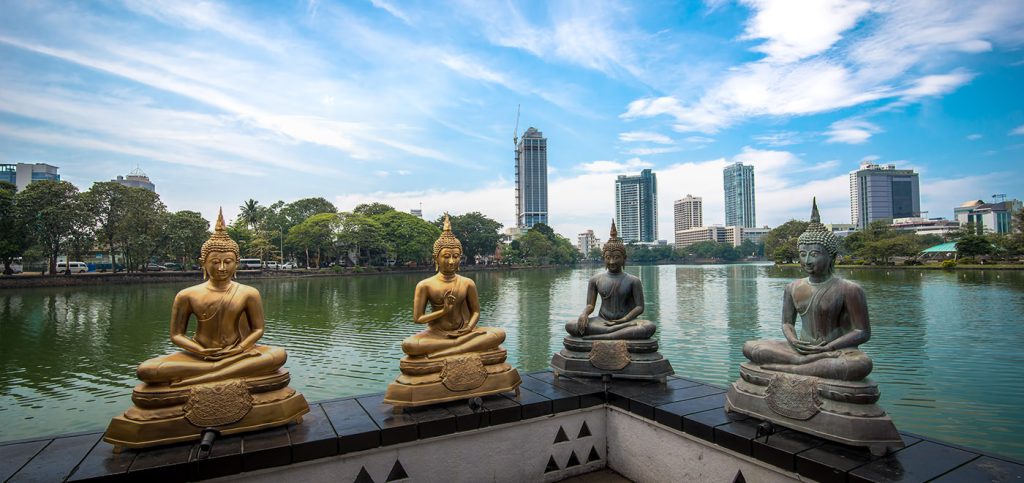 Colombo
Sri Lanka's commercial capital and major port "Colombo" offers a fine amalgamation of historic value and contemporary settings. Explore these grounds in different angles to experience the diverse array of food – organic and made to perfection with a touch of Ceylon spice, communities signifying family unions, colourful culture and of course some authentic shopping in trading boutiques with the principle of giving back to the rural society. Colombo is on 'fast forward' with sky risers and new cities being built, however, the Colonial structures entwined with the timeless rich history of Ceylon would undoubtedly take you back in time.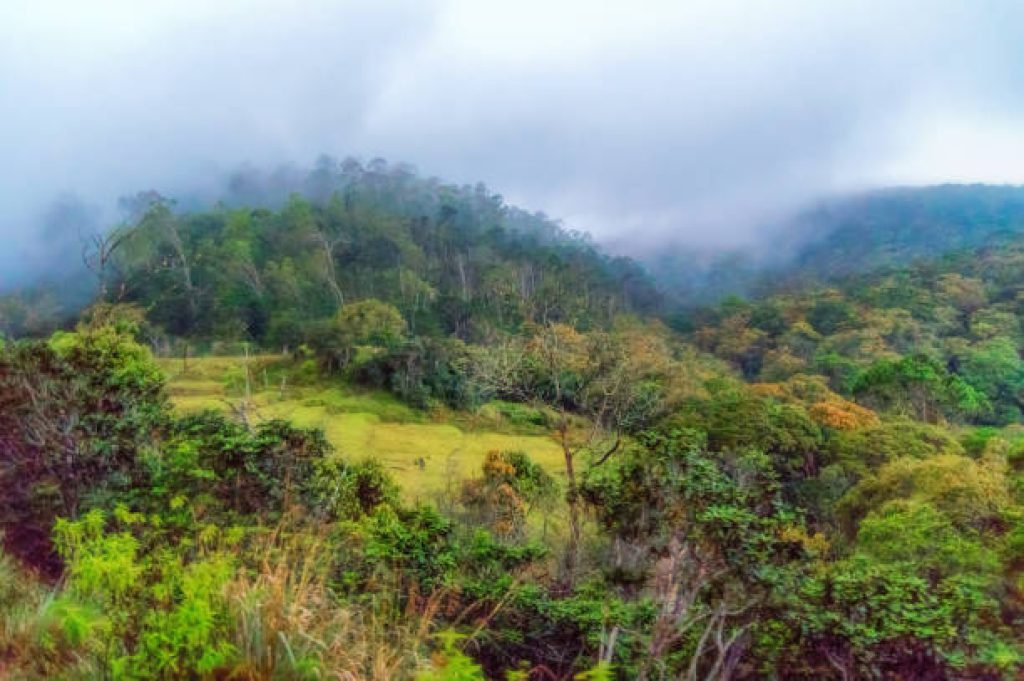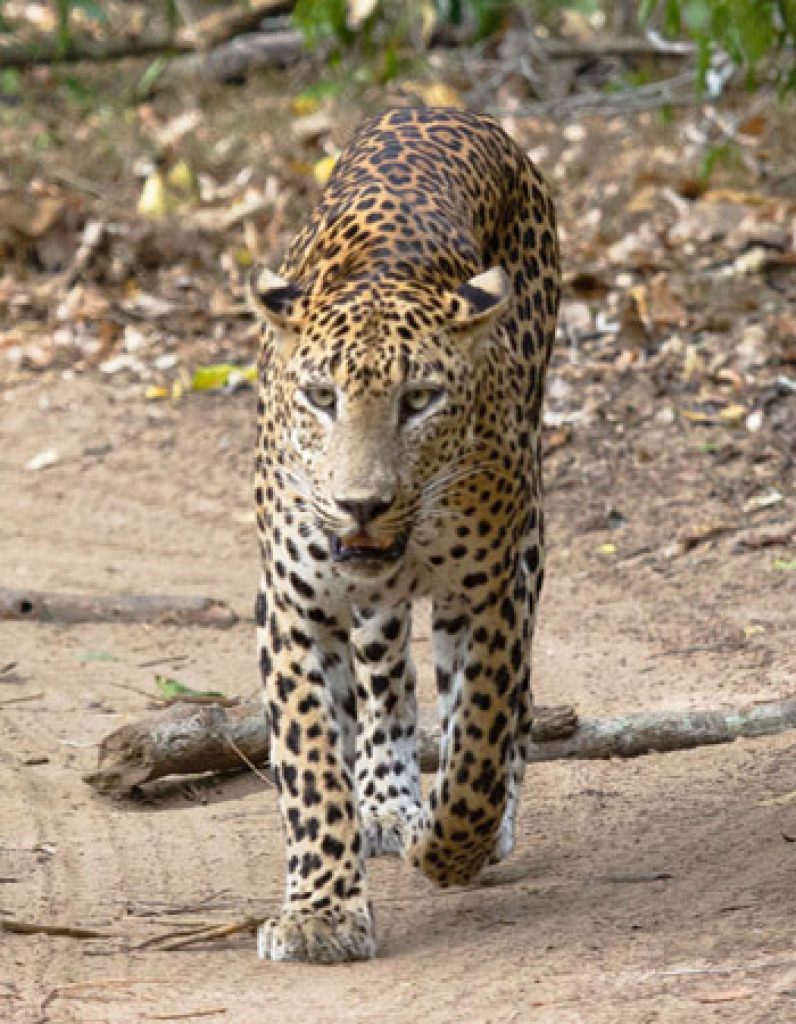 Central Highlands
Considered a great bio-diversity hotspot, the Central Highlands of Sri Lanka made it to the list of yet another UNESCO World Heritage Site. The location being approximately 2500 metres above sea level creates a cooler clime and thus allows for a plethora of flora & fauna and cascading waterfalls, making it a nature enthusiast's paradise. There are endangered and other wildlife species such as the Western-Purple-faced Langur, the Slender Loris, Sambar Deer, and even sightings of the majestic Leopard, in these montane forests.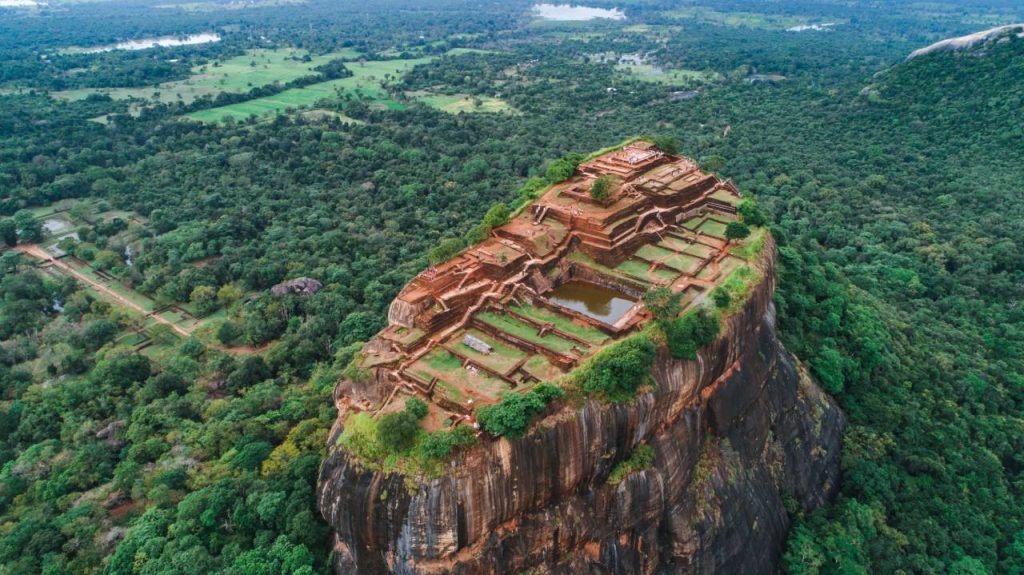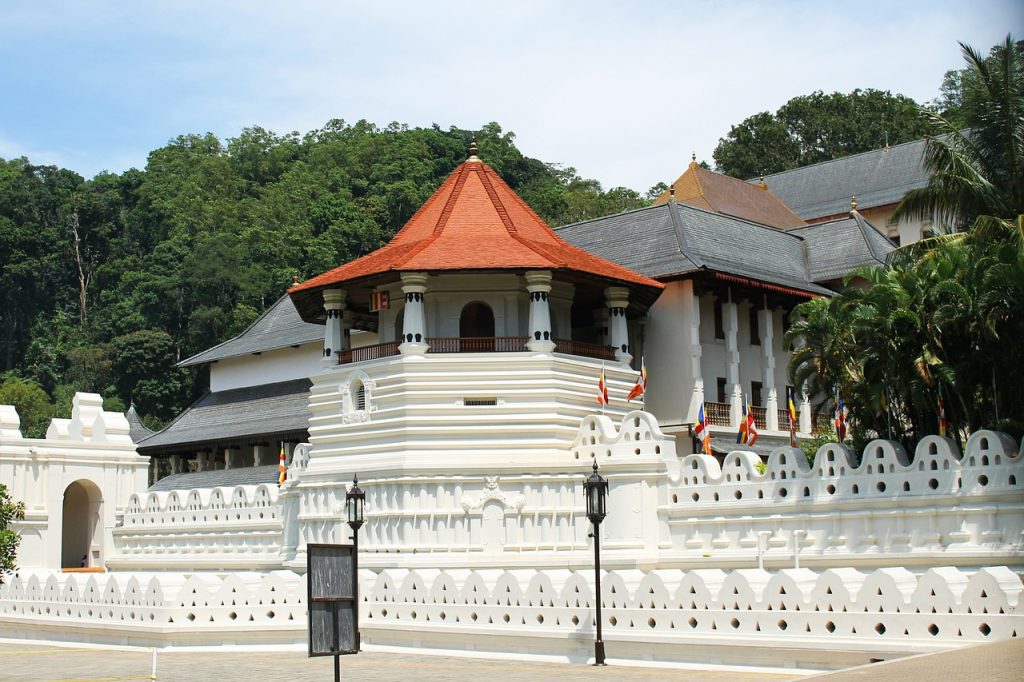 Kandy
This is a renowned UNESCO World Heritage city which carries a rich culture, history, traditions, arts and crafts. Located in the hill country, it also offers simple scenic beauty coupled with a touch of urbanity. The city's colonial architecture has been preserved well even in the backdrop of rapid urbanisation. Close to the city's center is the prime landmark, the 'Sri Dalada Maligawa' that houses the sacred Tooth Relic of Lord Buddha. Apart from the ancient monuments of the Kandyan era, the delightful jumble of antique shops and the bustling market in the city also make up for interesting places to visit.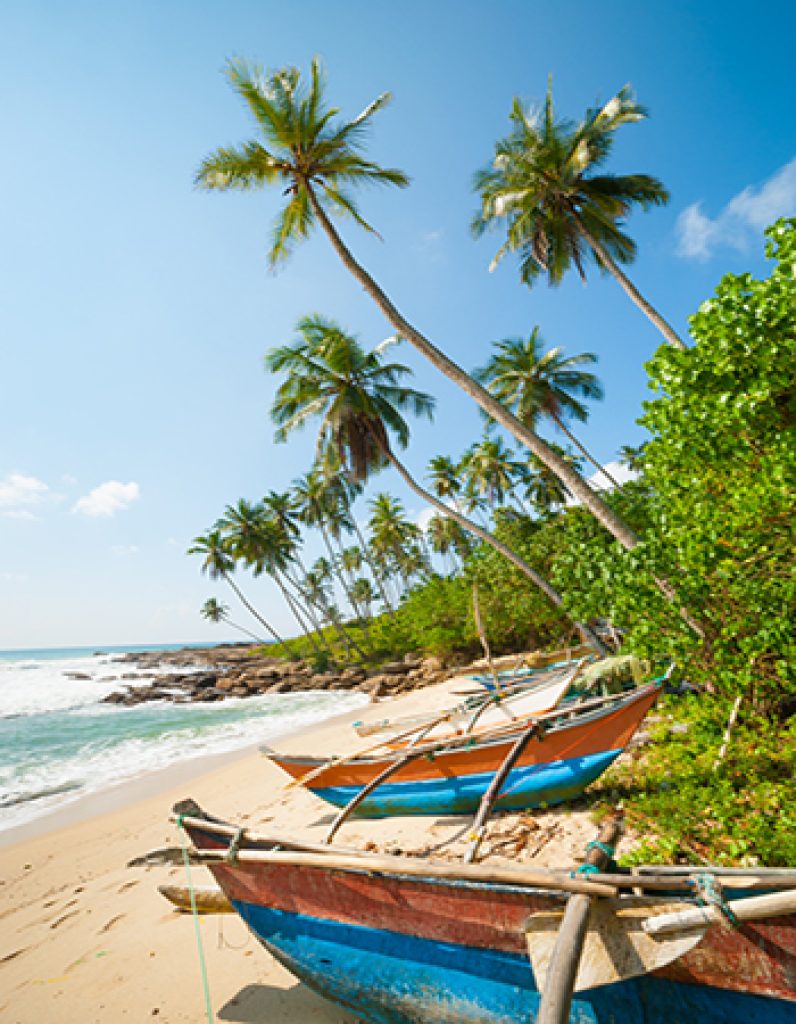 East Coast
This heavenly coastal getaway of unspoilt, white, sandy beaches and crystal blue waters is located in the Northeast portion of the island.Apart from the turquoise beaches and watersport activities, there are historically and culturally prominent sites in Trincomalee, and other leisure activities in Passikudah one could bask on. Passikudah is considered one of the most perfect and safest spots for sea baths due to its shallow coastlines and comparatively low currents.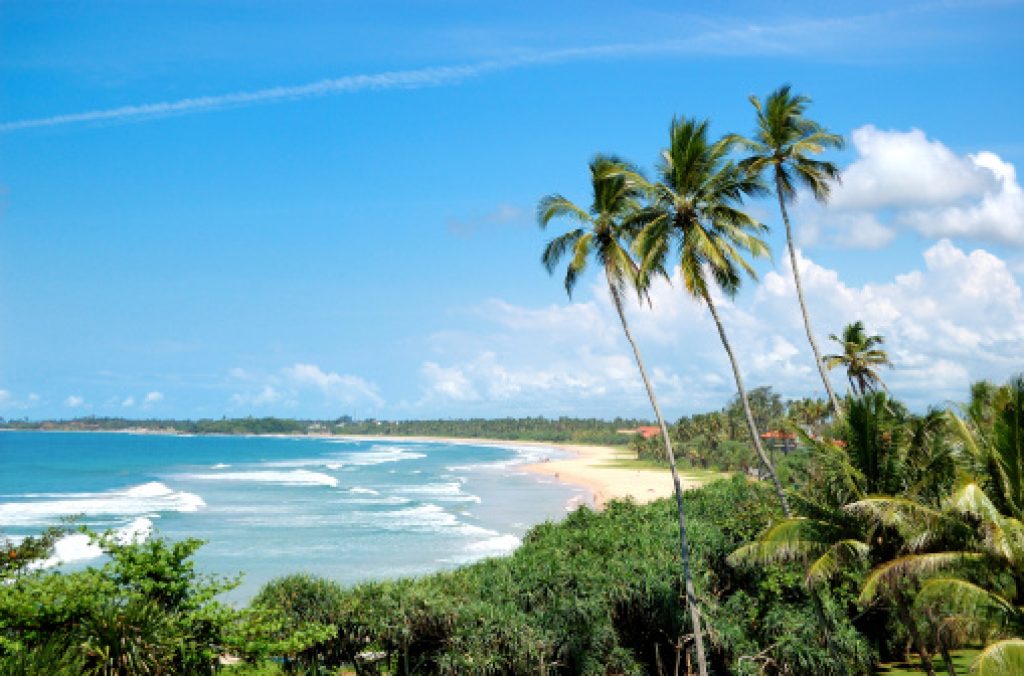 North / North West
North West Coast begins with the popular coastal town of Negombo, renowned for its fishing villages, seafood, lagoon and beach. Further North is the region untouched by mass tourism, however, offers a range of wildlife such as Whale and Dolphin watching in Kalpitiya, exotic migrant birds in Mannar, Wildlife sightings in Wilpattu National Park and many more. Jaffna, the Northern tip of the island, is immersed in history, landscape of its own with Palmyrah trees, rich local life and surrounding isles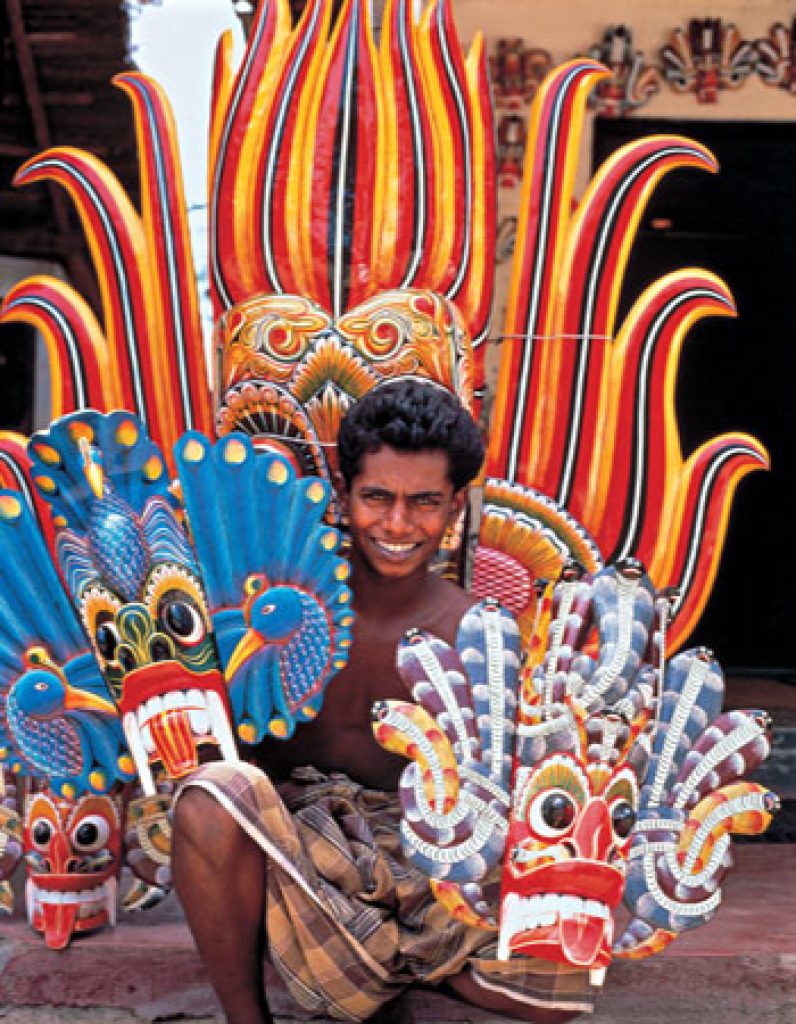 Cultural Triangle
This is the heart of Sri Lanka's history and is home to a larger concentration of proud archaeological remnants of Sri Lanka's medieval kingdoms. This bears the UNESCO World Heritage cities of Anuradhapura, Polonnaruwa, Sigiriya and Dambulla which date back to the 4th century BC. A few key locations include the unparalleled beauty of Anuradhapura and Polonnaruwa ruins, the spectacular panoramas of the ancient citadel in Sigiriya and the Cave temples in Dambulla.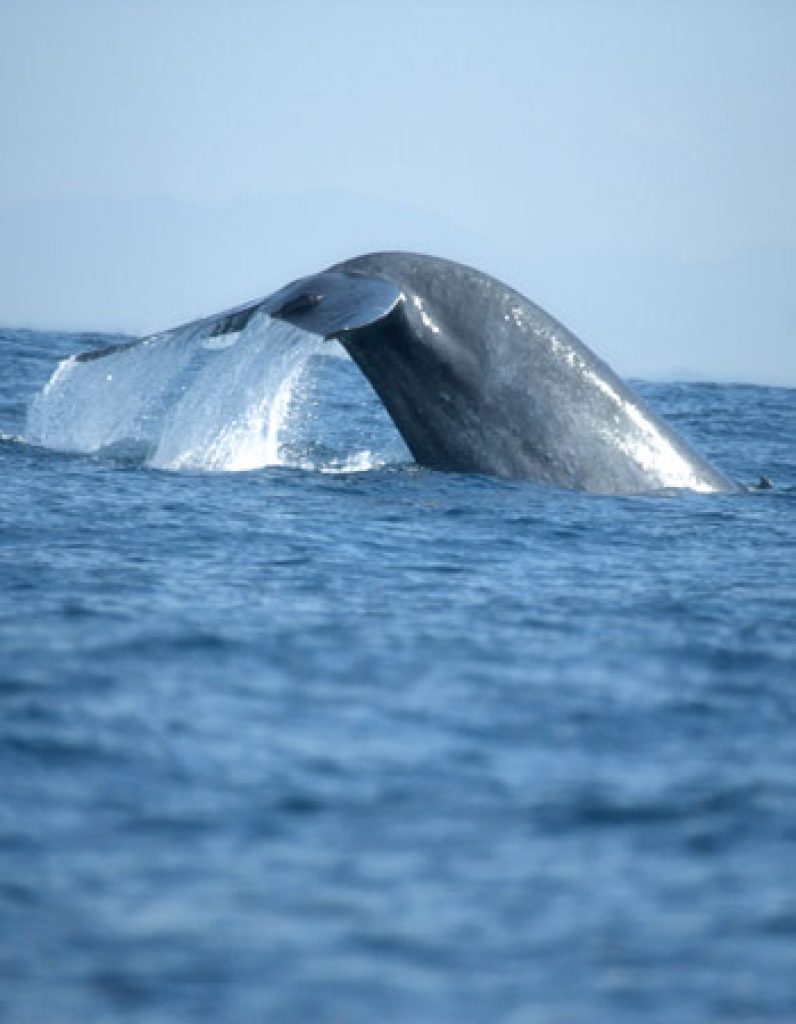 South Coast
While you would only think of the famed beaches and adventurous water sports in the coastline, this region offers many more diverse experiences you could ever dream of. The South Western Coast is also renowned for its devil mask production, traditional puppet artistry, Moonstone mines and rubber plantations. The deep South offers Whale and Dolphin watching and all the way north to the wildlife treasures of many National Parks. Further towards the East is a Surfer's paradise with Arugam Bay offering that perfect wave break.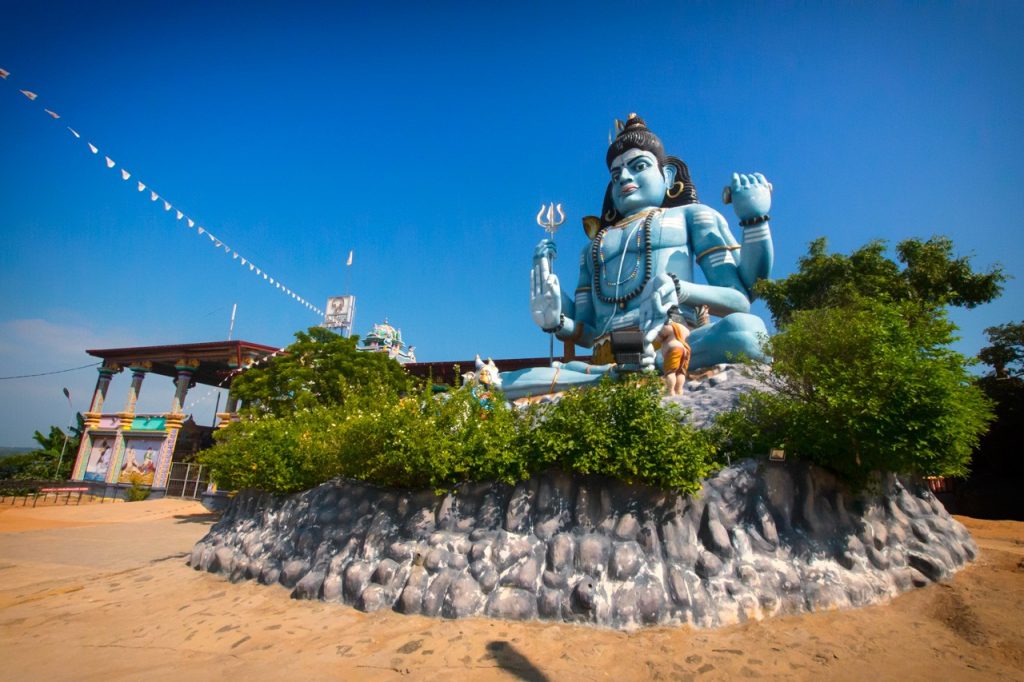 Festivals & Special Events
Though Sri Lanka is a little pearl in the Indian Ocean, it's blessed with four main religions and many other groups of ethnicities. This has protracted to us having several vibrant and traditional festivals to commemorate these distinctive occasions. Below highlighted are some of the essential ones to provide an insight of which selections classify as your "must see" and in your predilection to experience when you visit Sri Lanka along with key seasonal occurrences