The Republic of Indonesia is the largest archipelago in the world comprising 17,504 large and small tropical islands fringed with white sandy beaches, many still uninhabited and a number even still unnamed. One of these islands is Bali, one of the most enchanting holiday destinations in the whole world. Experience vast volcanic calderas and majestic crater lakes. And let's not forget about the wildlife which includes the wonderful Orangutan, native to this beautiful country.

Top Highlights

Beautiful Beaches
Made up of over 17,000 islands, Indonesia is not short of a beautiful beach or two. From the volcanic black sand in the north of Bali, to the white soft sand and turquoise waters of Gili Meno, and the pink beach of Komodo Island, you will be sure to find the perfect spot to enjoy Indonesia's incredible sunsets.

Ancient Temples
Escape the rush as you explore UNESCO World Heritage listed national parks and temples, including the worlds largest Buddhist Temple, set amongst sprawling paddy fields.

Mystical Mountains
Indonesia's horizon is vast and mountainous. Dominated by volcanoes, more than any other country in the world, a sunrise trek to the top to enjoy the view is a magical way to start your day.
All Journeys

10-Days

10-Nights

11-Days

12-Days

12-Nights

13-Days

14-Days

15-Days

16-Days

17-Days

18-Days

2-Days

2-Nights

3-Days

4-Days

5-Days

5-Nights

6-Days

7-Days

7-Nights

8-Days

9-Days

Argentina

Auckland

Bahrain

Bali

Bangkok

Bangladesh

Beach Extension

Beijing

Bespoke Tour

Bhutan

Buenos Aires

Cairo

Cambodia

Chiang Mai

Chile

China

City Explorer

Croatia

Cuba

Culinary Tour

Destination Trip

Dhaka

Egypt

Family

Georgia

Germany

Highlight Tour

Hiroshima

Hoi An

Hong Kong

Hotel Specials

Hua Hin

Hurghada

India

Indonesia

Island Hopping

Italy

Japan

Jimbaran

Jordan

Journeys

Kenya

Kep

Koh Samui

Kyoto

Langkawi

Laos

Legian

Madagascar

Malaysia

Marrakech

Morocco

Movie Tour

Multi Country

Myanmar

Nepal

New Zealand

Nusa Dua

Panama

Philippines

Phnom Penh

Phuket

Portugal

Private Journey

River Cruise

Safari Tour

Santiago de Chile

Sanur

Self-Drive Tour

Seminyak

Siem Reap

Singapore

Slovenia

Small Group Journeys

South Korea

Spain

Sri Lanka

Stopover

Tangier

tanzania

Thailand

Tokyo

United Arab Emirates

Vietnam

Weekend Getaway

Wellness

Zagreb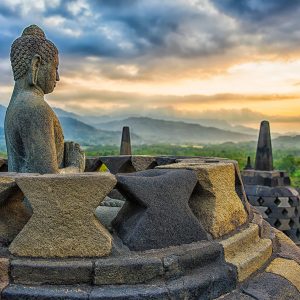 Rise early to be rewarded with the spectacular views of thr largest Buddist temple at sunrise. On Indonesia's famous train travel to Yogyakarta pass picturesque views. Feel the breeze run through your hair as you enjoy a rickshaw ride to…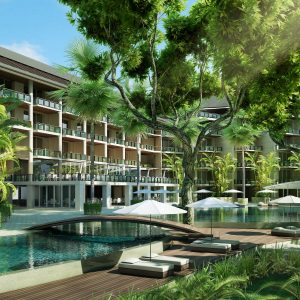 Booking Date until 30 June 2022 Stay Dates from 01 June 2022 - 31 March 2023 Non-Bookable 25 December 2022 - 05 January 2023 Spa & Food Credit…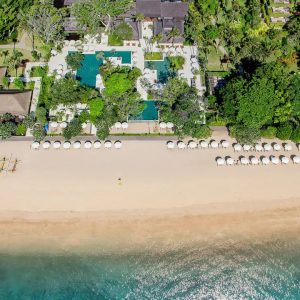 Booking Date until 30 June 2022 Stay Dates from 01 April 2022 - 31 March 2023 Surcharge from 15 July 2022 - 31 August 2022 and 27 December 2022 - 04…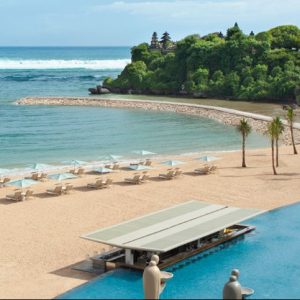 Booking Date until 30 June 2022 Stay Dates from 01 September 2022 - 31 March 2023 Surcharge from 27 December 2022 - 05 January 2023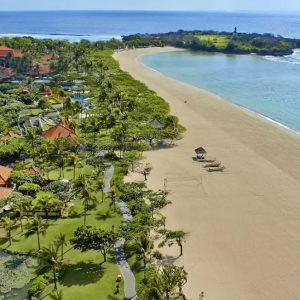 Booking Date until 30 June 2022 Stay Dates from 01 April 2022 - 31 March 2023 Surcharges from 15 July 2022 - 31 August 2022, 20 December 2022 - 04 January…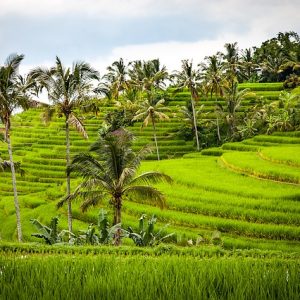 Wander the remarkable walkways of the Monkey Forest in Ubud to see the wildlife and hidden temples decorating the dense vegetation.Learn the staple ingredients of Balinese dishes with a private cooking instruction in a village. Dive into the remarkable underwater…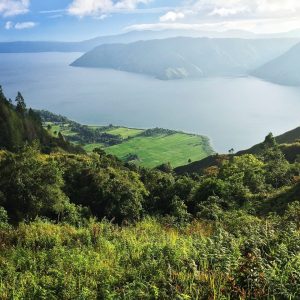 Learn about the royal history of Samosir Island including tombs, and an ancient stone table. Visit local villages for craftsmanship of silver products and textile weaving. Discover natural landscapes, hot springs, markets and museums.See monkeys harvest coconuts, pepper, vanilla, cardamom…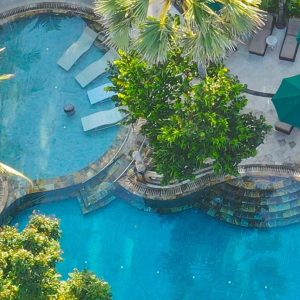 Booking Date until 30 June 2022 Stay Dates from 01 April 2022 - 31 March 2023 Surcharge from 15 June 2022 - 15 October 2022 and 24 December 2022 - 05…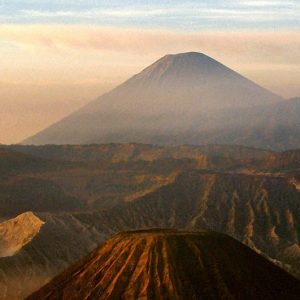 Spot local wildlife amongst the lush scenery at Bogor Gardens. Admire the monumental Borobudur Buddhist temple, which dates back to the eighth century. Watch in awe as the first light brings the mesmerising Mt. Bromo to life.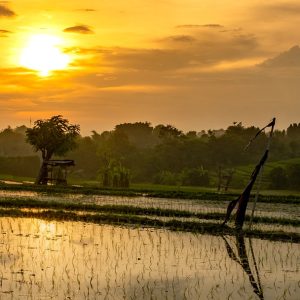 Start your day on a cliff edge where you will have a breath taking view of Indonesia's surrounds. Immerse yourself in the incredible natural delights of Bali as you observe dolphins in their natural habitat. Be warmly welcomed into a…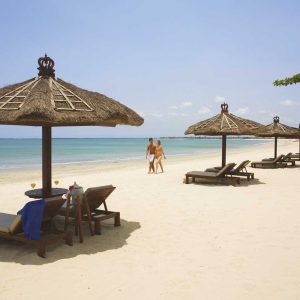 Booking Date until 30 June 2022 Stay Dates from 01 September 2022 - 31 March 2023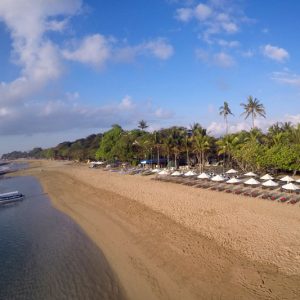 Booking Date until 30 June 2022 Stay Dates from 01 May 2022 - 31 March 2023 Surcharge from 15 July 2022 - 31 August 2022 and 23 December 2022 - 05…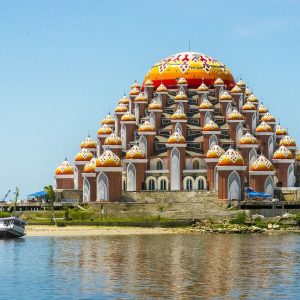 Discover a dizzying blend of mountains carved with rice paddies, outlandish funeral ceremonies, and some of the most fantastical traditional architecture in Asia. Visit lake Tempe floating village, shallow, freshwater wetland teeming with a wonderful array of water birds, fish,…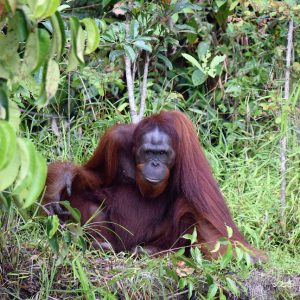 Explore the turquoise waters of Kumai on a luxury converted Houseboat. Visit local villages and markets in Kumai and Lopus Dayak Village. Enjoy the traditional rituals of a Bagondang ceremony.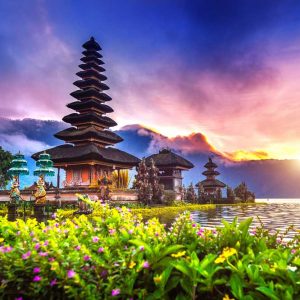 Enjoy a traditional Barong dance, symbolic of the eternal struggle between good and evil. Explore the less-developed landscape of western Bali and gain an insight into local life. Experience the vast volcanic caldera known as Kintamani, and its majestic crater…

Bali
The island is the most enchanting travel and holiday destination in the whole world. Also known as the Land of the Gods, Bali appeals through its sheer natural beauty of looming volcanoes and lush terraced rice fields that exude peace and serenity. A vibrant culture, unique arts & crafts, dramatic dances and ceremonies, gentle and friendly people and spectacular scenery make the exotic Bali Island a unique place to have unforgettable experiences.

Flores
A fascinating, mountainous and remarkably beautiful island. An island of the sublime multihued crater lakes of Kelimutu, countless of terrific beaches and heavenly earth of underwater life. The most famous tourist attraction in Flores is Kelimutu; three colored lakes in the district of Ende and close to the town of Moni. Another important highlight is the Komodo dragons, the world's heaviest living lizards which can be seen at the Komodo National Park (UNESCO World Natural Site) in the nearby Komodo Island.

Borneo
Borneo is the third largest island in the world and is located north of Java Island, at the geographic center of Maritime Southeast Asia. The island is divided among three countries: Brunei, Indonesia and Malaysia. Visiting Borneo means to embark on a unique experience of wildlife adventure of jungles, hills, mountains, rivers, rapids and wilderness. Some of the best and most spectacular areas of rainforest in the world can be seen in Borneo. Explore the lush of Borneo jungle with its diversity of vegetation and animal wildlife. You will have the chance to interact with the orang-outans; an experience that you will always remember.

Java
Formed mostly as the result of volcanic events, Java is the 13th largest island in the world and the fifth largest of Indonesia. A chain of volcanic mountains form an east-west spine along the island. Java is rich in art and culture which are intertwined with religion and age-old traditions from the time of early migrants with Western thoughts brought by Portuguese traders and Dutch colonists. Located some 4 hours drive from Surabaya, the capital of east Java, lies the famous Mount Bromo. Highlight of the island is the largest Buddhist temple in the world – Borobudur. Today the complex is the most visited tourist attraction in Indonesia.

Sumatra
The second largest island in Indonesia with a remarkable panorama, virgin forests, lush vegetation, rivers, beautiful waterfalls, peaceful sandy beaches and large ancient lakes. The island offers a vast diversity of arts, people and culture. In North Sumatra, Lake Toba is one of the awesome natural Wonders of the World. This is a crater lake so enormous it has an island almost the size of Singapore in its center. It's hard to imagine a more scenic place to come and enjoy hiking, swimming and sailing although once you arrive it might be difficult to resist the anesthetizing effects of the lake. The cool, clear water coupled with the relaxed atmosphere and friendly people is what draws visitors from all over the world to Toba.

West Papua
To experience West Papua is to discover one of the most mysterious and unknown areas of the world. This far-away island is home to the most ethnologically primitive cultures on Earth. You will find a vast display of tribes and tribal customs as well as a large variety of languages. The most important tribes are the Amungme, the Asmat, the Bauzi, the Dani, the Korowais and the Kombai.

Lombok
An island full of possibilities: Trek up Mount Rinjani, see breathtaking waterfalls and rice paddies; explore white sand beaches, world class surf, solitude and seclusion; discover untouched coral gardens to dive, snorkel and explore or visit local villages, colorful markets and see primitive life that can take you back to a time gone by. Check out the amazing weaving, local pottery, temples and a colorful culture like no other island in Indonesia. For divers and snorkelers, there are few places better than the Gili's where you can get up close to all kinds of marine life including a green turtle (Chelonia mydas) in all its glory.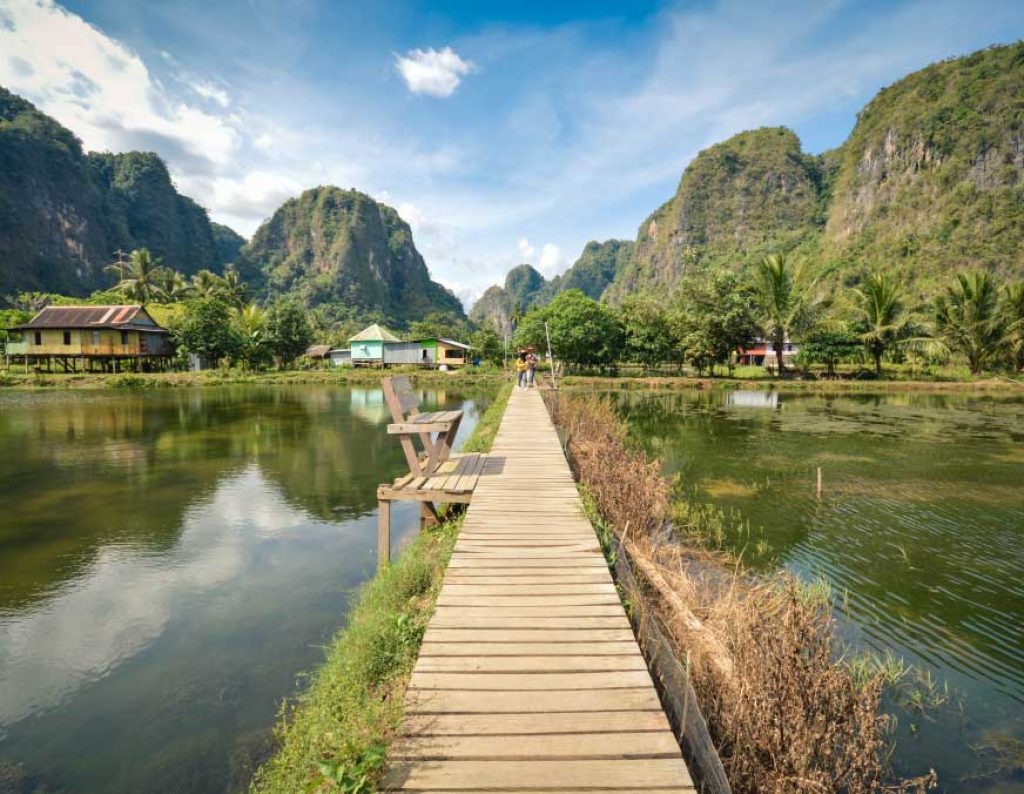 Sulawesi
To visit Sulawesi is an unforgettable experience. It offers the traveler amazing landscapes: mist-covered mountains, unspoiled tropical jungles and volcanic lakes brimming with mysterious, colored waters, green-stepped rice paddies and sprawling, sandy beaches. A huge range of activities are possible: trekking, hiking, rafting, diving, snorkeling, and many more.

Gili Islands
Three islands (Gili Meno, Gili Trawangan and Gili Air) just off the northwest coast of Lombok. Crystal clear water, white sandy beaches and diversity and abundance of marine life make the Gili's a vision of true paradise. While Gili Meno is a secluded island paradise with less accommodation and a more relaxed atmosphere, Gili Trawangan is considered the "party island" with many restaurants and bars on one and a more relaxing part on the other side. Closest to the mainland lies Gili Air which is home to a big local population – a great island for families.