Lakes surrounded by blossoming flowers, stunning mountain summits and hidden waterfalls. This is what Austria is all about. Take a deep breath on an alpine pasture. Go hiking, biking or boating, stroll through a forest and enjoy its relaxing scent, or a laid-back Austrian town, or take part in a flower-filled traditional festival. Experience Austria with all your senses and find out first-hand what makes the country so unique and authentic.

Top Highlights

Skiing
Known for warm hospitality, a love of apres-ski, and a passion for smooth pistes and deep powder, no one does skiing better than the Austrians. You will find pristine pistes, world-class ski schools, and optimal snow conditions throughout the country. There's a huge variety of skiing options for all levels on snow-sure pistes, unrivalled après-ski, hospitality, and off-the-slope activities.

Inspiration
Mozart was inspired by Salzburg's romantic old town. For Gustav Klimt, the magical light around the Attersee was a source of inspiration. Freud was hiking in the Alps to clear his head for his ground-breaking discoveries. For centuries, creative minds have been inspired by Austria's natural beauty and its rich cultural heritage. Travel to the places that inspired these masters.

Wellbeing
Experience wellbeing and relaxation in the natural surroundings of Austria. Spending time in nature allows us to find levity and new perspectives effortlessly. Forests, meadows, lakes, and rolling hills have a magical effect on our souls and in Austria you will find these in abundance. How amazing that Austria offers so many things that help to restore our mental balance.
All Journeys

10-Days

11-Days

12-Days

13-Days

14-Days

15-Days

16-Days

17-Days

18-Days

2-Days

3-Days

4-Days

5-Days

5-Nights

6-Days

7-Days

7-Nights

8-Days

9-Days

Adventure

Algeria

Animals

Argentina

Armenia

Auckland

Azerbaijan

Bahrain

Bali

Bangkok

Bangladesh

Beach Escapes

Beach Extension

Beijing

Bespoke

Bhutan

Bolivia

Buenos Aires

Cairo

Cambodia

Cameroon

Canada

Cape Verde

Chiang Mai

Chile

China

City Explorer

Colibri Group Journey

Colibri Travel

Colombia

Croatia

Cuba

Culinary

Destination Trip

Dhaka

Dolphins

Egypt

Family

Georgia

Germany

Highlight Tour

Hiroshima

Hoi An

Hong Kong

Hotel Specials

Hurghada

India

Indonesia

Island Hopping

Israel

Italy

Japan

Jordan

Journeys

Kenya

Kep

Kyoto

Langkawi

Laos

Madagascar

Malaysia

Marrakech

Morocco

Movie Tour

Multi Country

Myanmar

Namibia

Nature

Nepal

New Zealand

Panama

Peru

Philippines

Phnom Penh

Phu Quoc

Portugal

Private Journey

River Cruise

Rwanda

Safari Tour

Santiago de Chile

Saudi Arabia

Self-Drive Tour

Siem Reap

Singapore

Slovenia

Small Group Journeys

South Korea

Spain

Sri Lanka

Stopover

Tangier

tanzania

Thailand

Tokyo

Uganda

United Arab Emirates

United States

Vietnam

Weekend Getaway

Wellness

Whales

Wilderness

Zagreb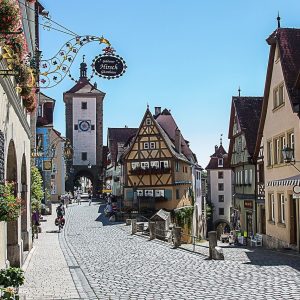 Experience nature, art and culinary delights on Germany's oldest holiday route.Enjoy its relaxed spirit on 460-kilometers from the Main River to the Alps.Get impressed by the unique scenery and let our knowledgeable guides introduce you to the German culture from…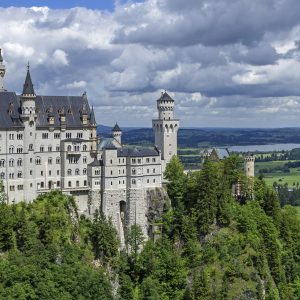 Immerse yourselves into Germany's history from the middle age to the modern era. Get fascinated by Germany's ancient, but well-kept castles and different German regions and their immense variety of German food. Your guides are locals, who will entertain you…

Salzburg
Salzburg, the birthplace of Wolfgang Amadeus Mozart, is dominated by churches, castles, and palaces. Its picturesque old town is a UNESCO World Heritage Site.

Innsbruck
Innsbruck is the place to go if you want to combine your city trip with experiencing unspoilt Alpine nature.

Vienna
Austria's capital Vienna offers a blend of imperial traditions, music, and endearing charm. A city that inspires with the old and the new alike, and always has a cosy place available in a coffee house or wine tavern.

Linz
The city of Linz is home to a vibrant music and arts scene, seamlessly blending traditional and contemporary arts.

Graz
The capital of Styria and Austria's second largest city. Here, culture, culinary delights and trendy design take centre stage on both sides of the River Mur. A relaxed city with a Mediterranean vibe, and a cultural hot spot.

St. Pölten
The youngest of Austria's regional capitals, combines Baroque and modern architecture like no other Austrian city.