Namibia's attractions are as unique as the visitors who enjoy them. There's something for everyone ranging from spectacular Sossusvlei, boasting the highest sand dunes in the world to the Fish River Canyon, the second largest canyon in the world. Etosha National Park is one of the premier destinations, where you'll view rare and endangered species. Discovering the Zambezi is a luxury experience with a combination of fertile wilderness riverine forest, flood plains, swamps, and open woodland.


Top Highlights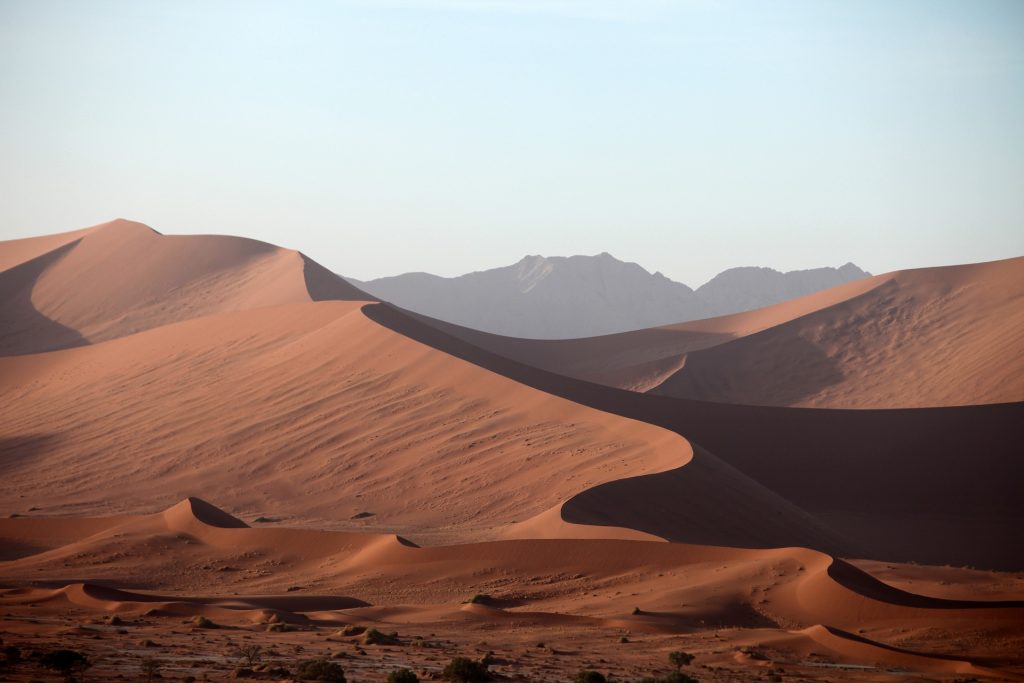 Dune & Sandboarding
The Namib Desert, the oldest in the world, is reputed to house some of the largest sand dunes on this planet. Come and conquer these constantly shifting and powerfully towering beauties by zooming down the sheer slip faces on a traditional Swakopmund sandboard or carve up the dune with style and skill on a snowboard adapted for sand.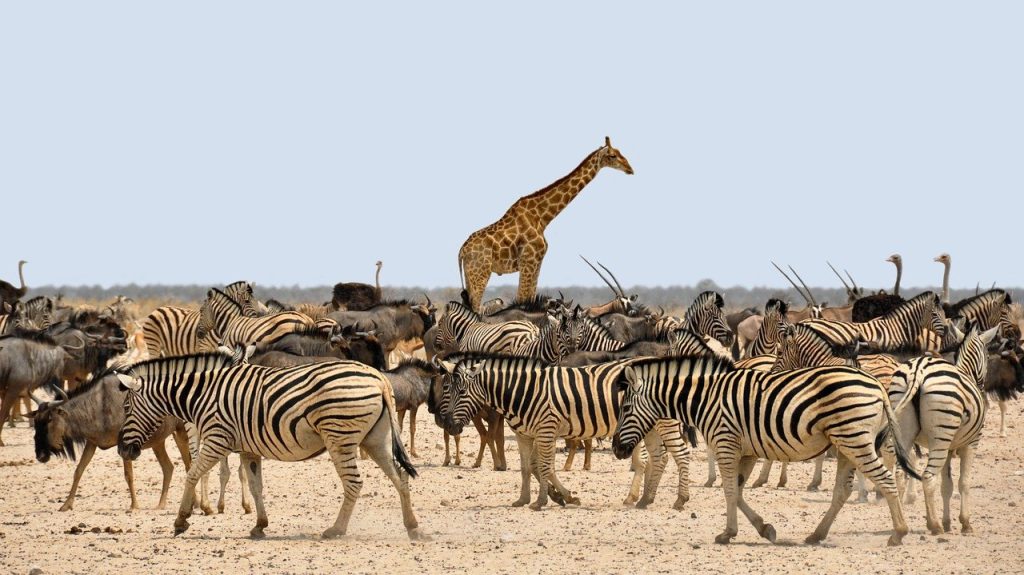 The Skeleton Coast
Namibia's north-western region extends from the Kunene River on the Angolan border down to the Ugab River, the southern border of the Skeleton Coast Park. The park is a massive wilderness reserve known for its untouched and diverse landscape, much of which is inaccessible, saved for fly-in safaris. The entire region is vastly scenic, huge, untamed, and ruggedly beautiful.

Fish River Canyon
Arguably the country's most spectacular geological phenomenon, the Fish River Canyon cuts an impressive 161 km long gorge into an otherwise flat landscape. From here, attractions are spread across great distances, the reward being the land's peace and quiet. Here you'll find forests filled with quiver trees, hot springs, and an immense area rich in gem quality diamonds.
All Journeys

10-Days

11-Days

12-Days

13-Days

14-Days

15-Days

16-Days

17-Days

18-Days

2-Days

3-Days

4-Days

5-Days

5-Nights

6-Days

7-Days

7-Nights

8-Days

9-Days

Adventure

Algeria

Animals

Argentina

Armenia

Auckland

Azerbaijan

Bahrain

Bali

Bangkok

Bangladesh

Beach Escapes

Beach Extension

Beijing

Bespoke

Bhutan

Bolivia

Buenos Aires

Cairo

Cambodia

Cameroon

Canada

Cape Verde

Chiang Mai

Chile

China

City Explorer

Colibri Group Journey

Colibri Travel

Colombia

Croatia

Cuba

Culinary

Destination Trip

Dhaka

Dolphins

Egypt

Family

Georgia

Germany

Highlight Tour

Hiroshima

Hoi An

Hong Kong

Hotel Specials

Hurghada

India

Indonesia

Island Hopping

Israel

Italy

Japan

Jordan

Journeys

Kenya

Kep

Kyoto

Langkawi

Laos

Madagascar

Malaysia

Marrakech

Morocco

Movie Tour

Multi Country

Myanmar

Namibia

Nature

Nepal

New Zealand

Panama

Peru

Philippines

Phnom Penh

Phu Quoc

Portugal

Private Journey

River Cruise

Rwanda

Safari Tour

Santiago de Chile

Saudi Arabia

Self-Drive Tour

Siem Reap

Singapore

Slovenia

Small Group Journeys

South Korea

Spain

Sri Lanka

Stopover

Tangier

tanzania

Thailand

Tokyo

Uganda

United Arab Emirates

United States

Vietnam

Weekend Getaway

Wellness

Whales

Wilderness

Zagreb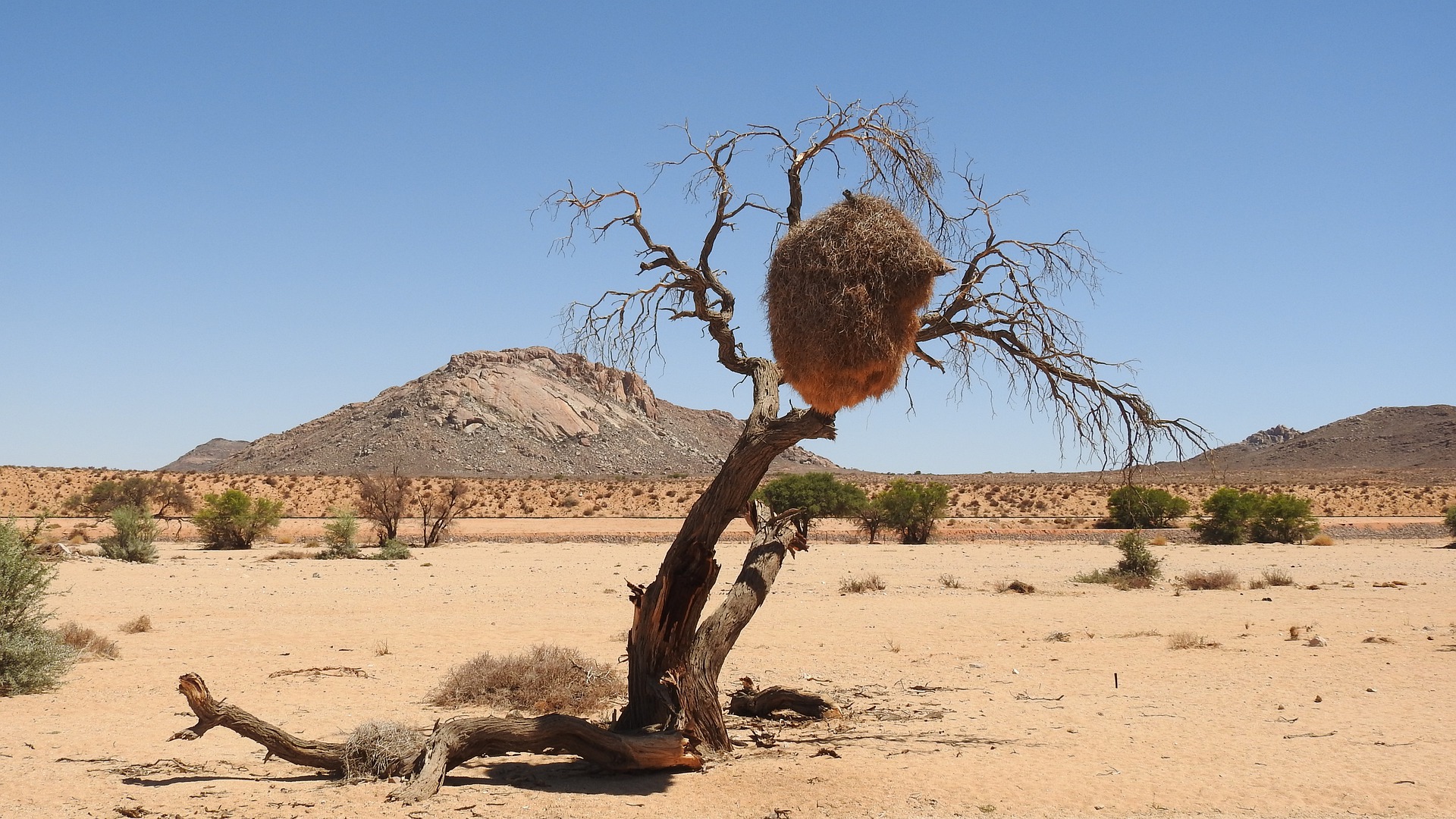 Many exciting attractions and encounters await you on your 18-day rental car tour. You will get to know Namibia from south to north. After you have landed in Windhoek and picked up your rental car, your great adventure can begin.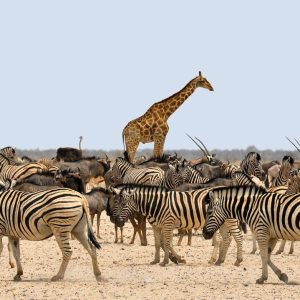 Discover the special features of the desert state during your 15-day rental car tour. Through the Kalahari you go to the south of the country to the Fish River Canyon - See into the endless expanse. After that we will…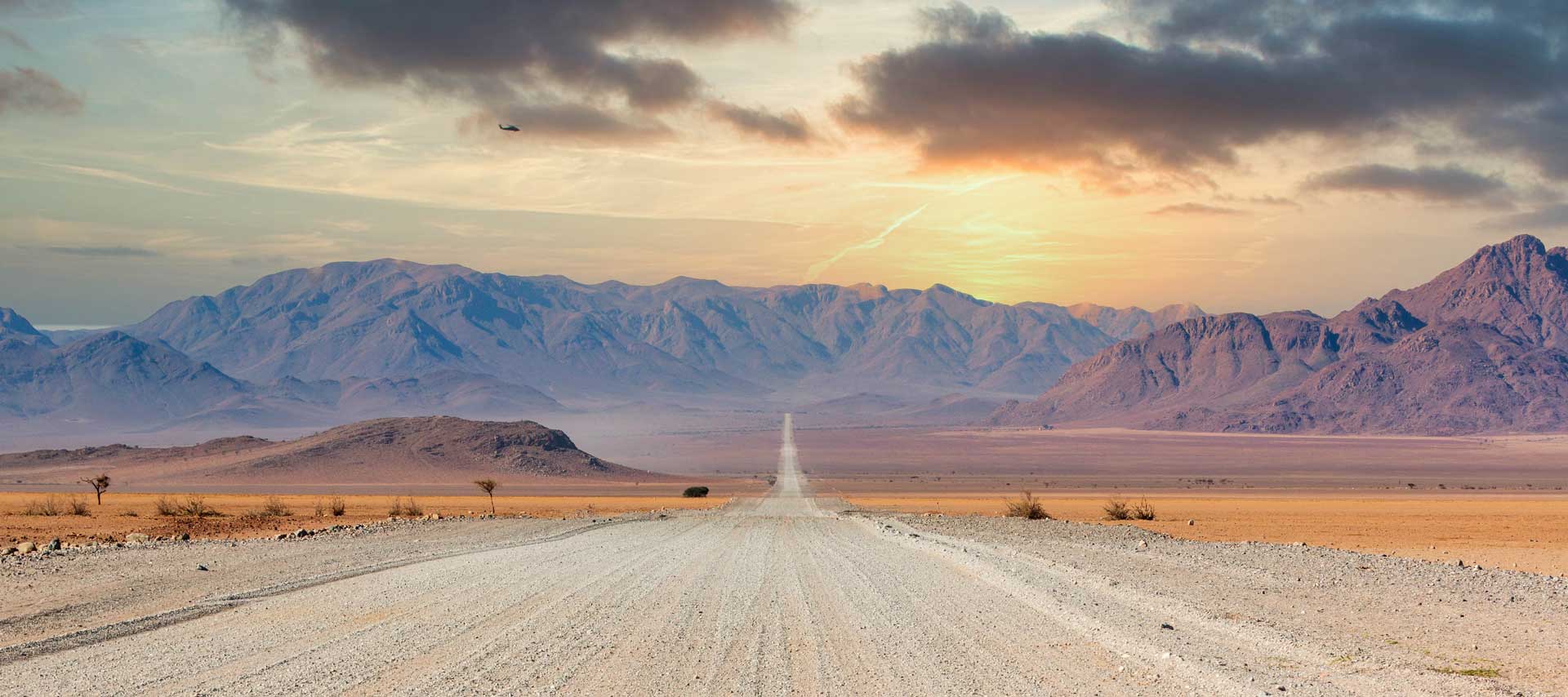 On this 12-day rental car tour you will explore the center of this wonderful and diverse country. You will first head south and explore the Kalahari with unforgettable sunsets. The next leg of your tour will take you to the…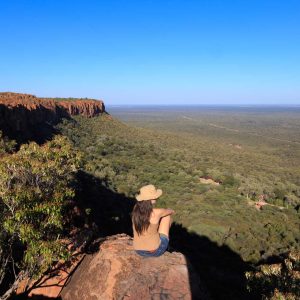 On your 14-day rental car tour you can discover the wild north of Namibia at a relaxed pace. You can expect wildlife viewings, breathtaking views, relaxing boat trips and loads of adventure.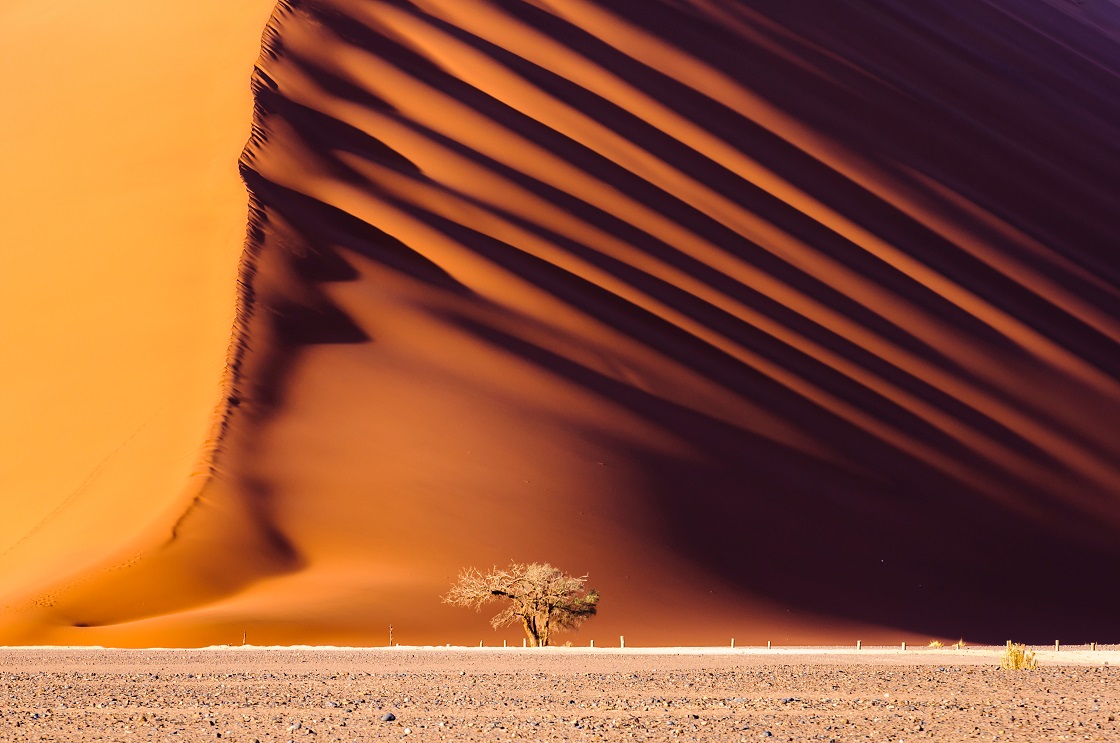 Sossusvlei, Swakopmund, Etosha South and Windhoek - Discover the best Namibia has to offer. Explore the desert, the coast and the wildlife. Two exciting game drives are included for you and will certainly leave you speechless.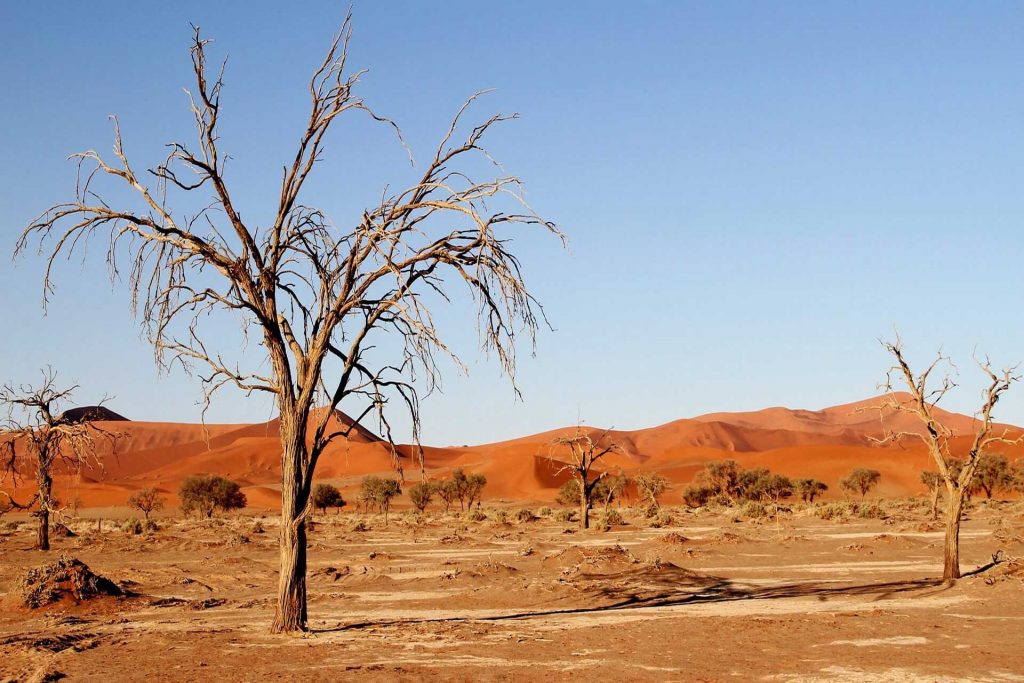 Sossusvlei
The Sossusvlei Region is situated in south-western Namibia and is characterized mainly by the Namib Naukluft Park and its highlight Sossusvlei and Dead Vlei. The Region is very diverse with the breath-taking Namib Desert – the oldest desert in the world – to the west and the Great escarpment forming a natural barrier between the Namib Desert and the central highlands to the far east.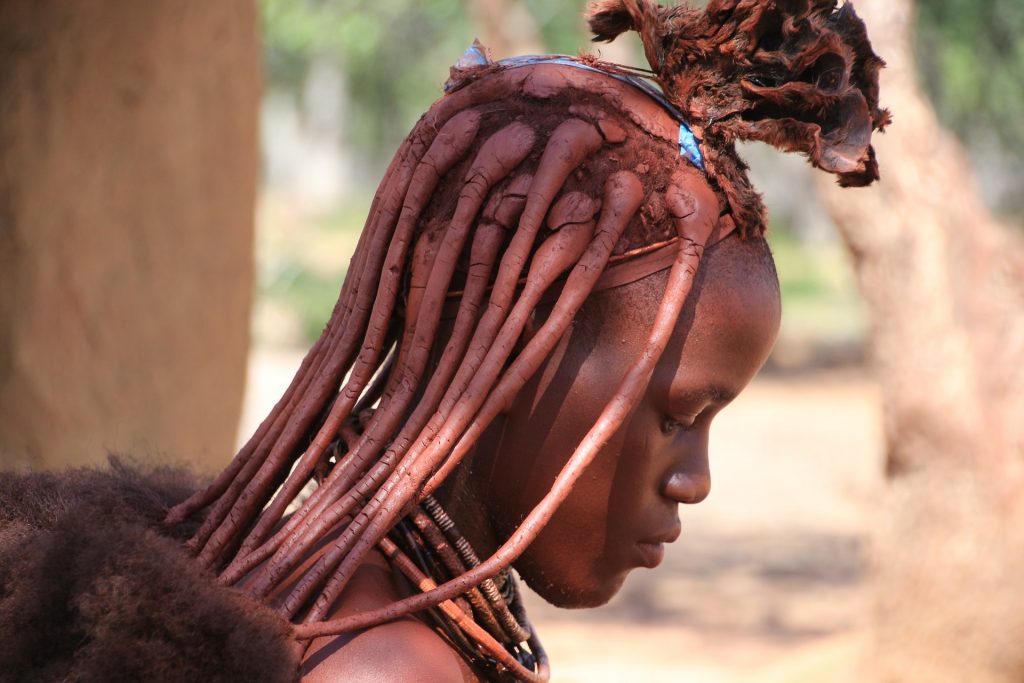 Himba People
Down in the Kunene and Omusati regions of Northern Namibia, are the semi-nomadic people of Ovahimba and Ovazimba tribes. It is customary, for them, for the women to engage in daily activities of milking cows, taking care of the children while the men go hunting, sometimes leaving for long periods of time. With a population of over 50,000, the Himba are a polygamous people where Himba girls are married off to male partners selected by their fathers once they attain puberty.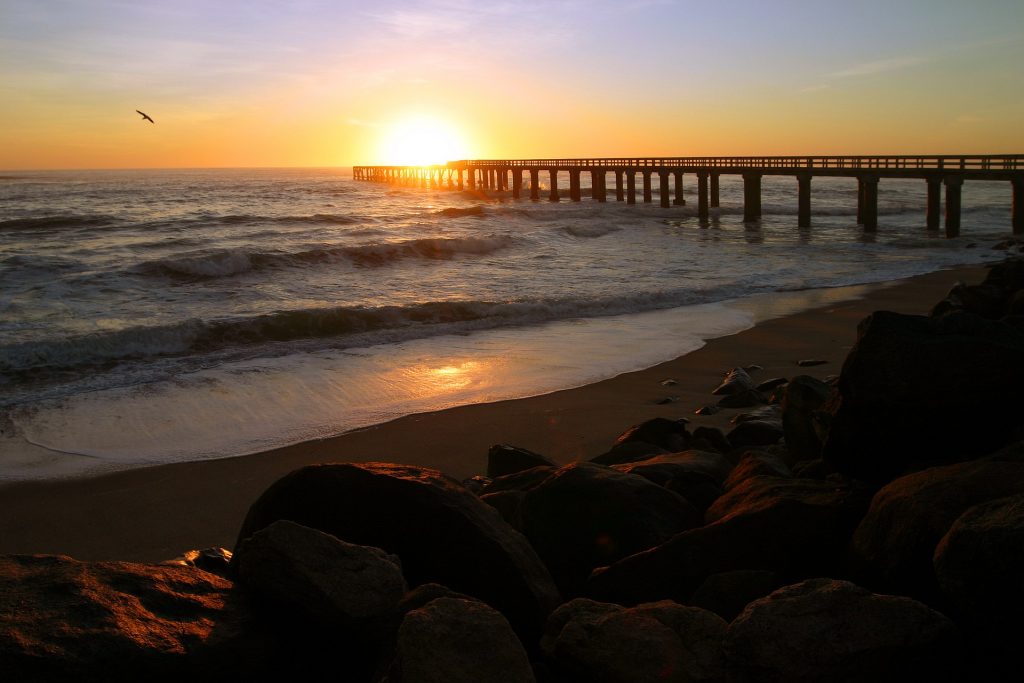 Swakopmund
Swakopmund is a coastal city in Namibia, west of the capital, Windhoek. Its sandy beaches face the Atlantic Ocean. Established by German colonists in 1892, the city's colonial landmarks include the Swakopmund Lighthouse and the Mole, an old sea wall. Next to the lighthouse, the Swakopmund Museum documents Namibian history. Inland, the elegant Swakopmund Railway Station, now a hotel, also dates to the colonial era.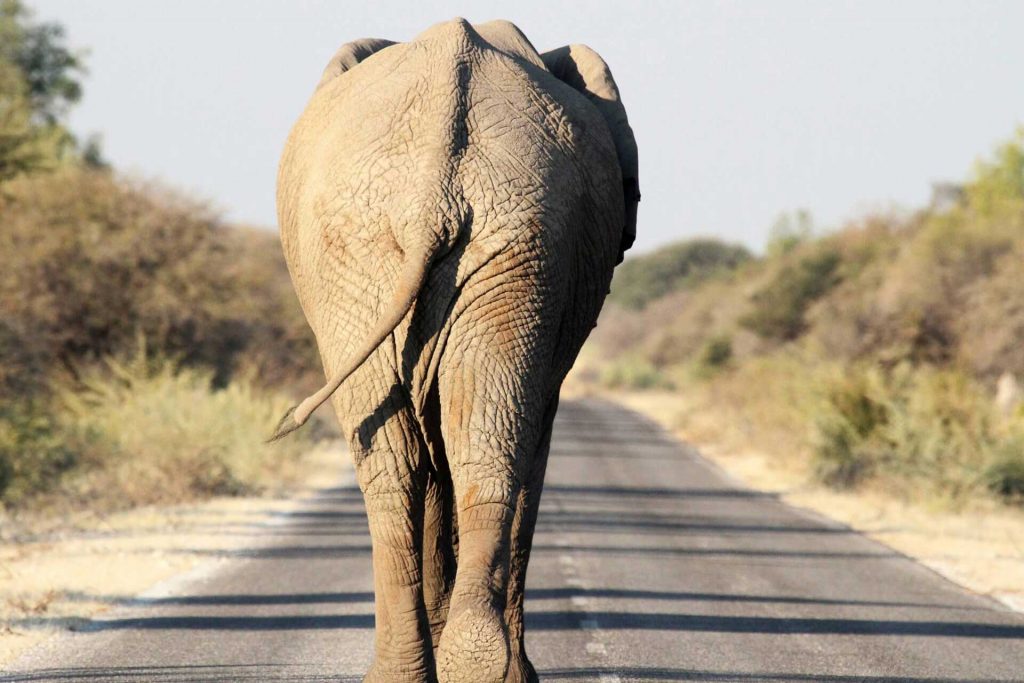 Etosha National Park
Since Etosha National Park is the gateway to Northern Namibia and Ovamboland, it's a very popular stop on any Namibian tour. Above all, it is known as Namibia's foremost wildlife sanctuary.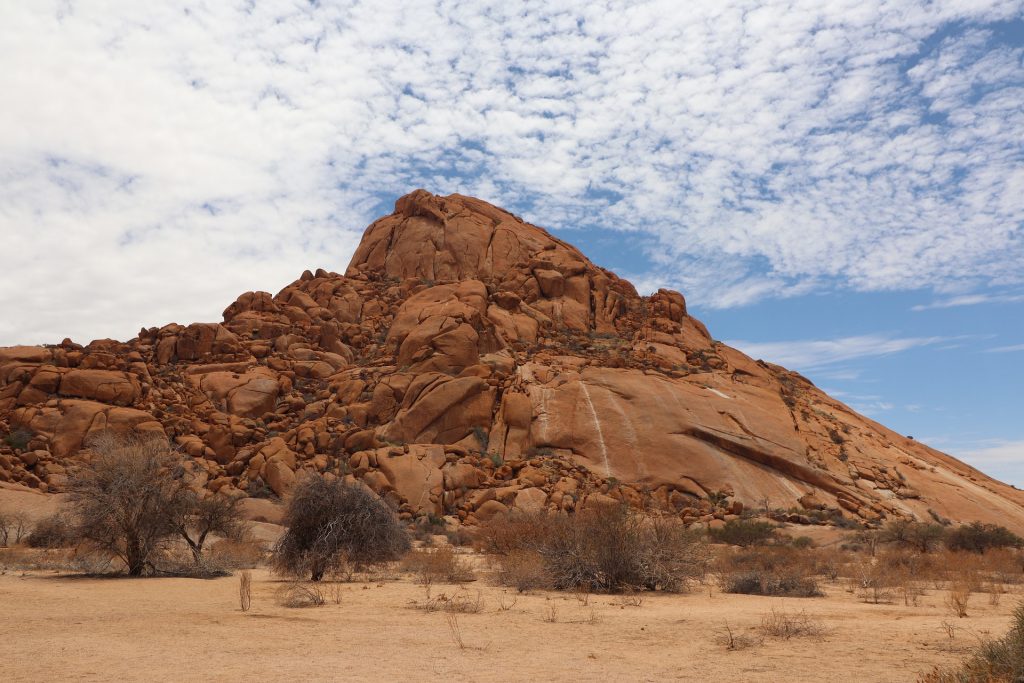 Damaraland
The breath-taking mountainous region of Damaraland is home to an assortment of desert-adapted wildlife such as elephant, rhino, zebra and lion, which eke out an existence in this near-barren landscape. The breath-taking mountainous region of Damaraland is home to an assortment of desert-adapted wildlife such as elephant, rhino, zebra and lion, which eke out an existence in this near-barren landscape.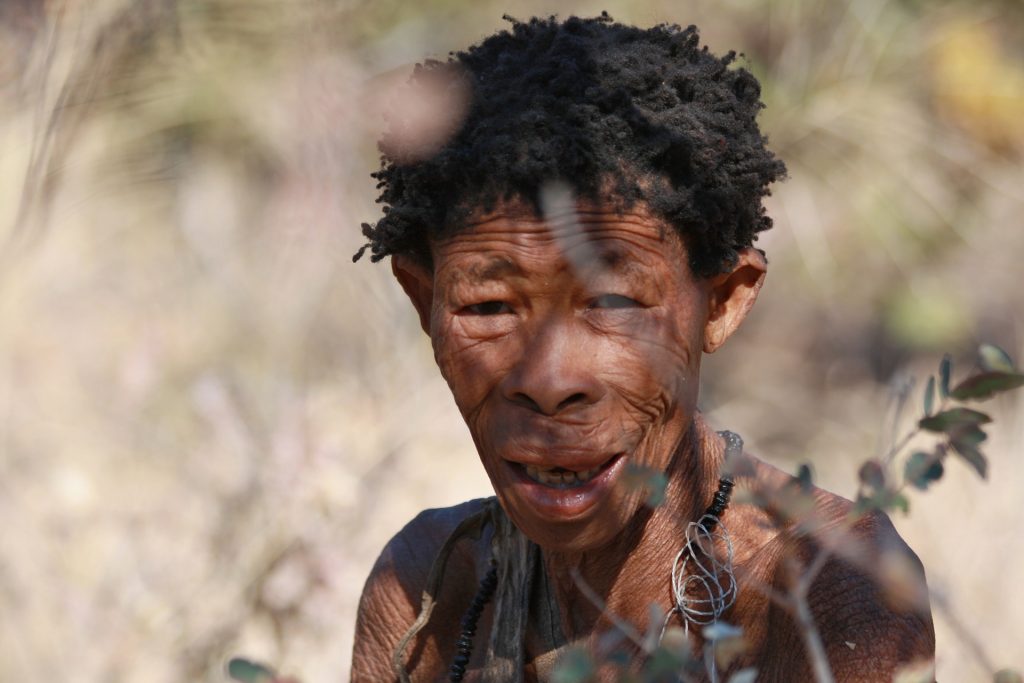 AFRICAT Foundation
Okonjima – is home to the AfriCat Foundation, an organisation whose mission is to try and ensure a future for the large carnivores of Namibia. Witness some of our projects such as the Cheetah Rehabilitation Project at work, during your stay at Okonjima.