Aruba is much more than a Caribbean paradise. The world-class beaches, always-perfect weather and warm and welcoming culture are only a part of what makes Aruba unique. The feeling you get when you step onto the sunny shores is what truly sets the country apart from any other. Come and discover this happy island, nestled in the warm southern Caribbean, shaped by 100 unique cultures, and filled with surprising natural wonders.

Top Highlights

Breath-taking Beaches
The island of Aruba is home to some of the Caribbean's top beaches. From water sports hotspots lined with luxury resorts to secluded coves sandwiched by limestone cliffs, Aruba's breath-taking variety of beaches offers something special for everyone. The best beaches in Aruba are renowned for their pure, white sand, gorgeous turquoise waters and warm, but comfortable climate.

On The Water
As warm and beautiful as the Aruban air above, the sea is bursting with life and activity. Its crystal-clear depths are home to vibrant reefs and wrecks just waiting to be explored by snorkellers and scuba divers. Snorkellers, water skiers and swimmers enjoy the protected shoals whilst elsewhere crashing waves sculpt craggy cliff faces, leaving their mark on the happy island.

Natural Wonders
The island paradise of Aruba is blessed with the bounties of nature and a variety of wonders found nowhere else. Explore the calm sandy stretches of the west coast and the towering boca bays to the north. Climb the windswept steps to Aruba's iconic mountaintop forged by ancient volcanoes. In Arikok National Park, discover rugged deserts, towering green cacti and limestone cliffs.
All Journeys

10-Days

11-Days

12-Days

13-Days

14-Days

15-Days

16-Days

17-Days

18-Days

2-Days

3-Days

4-Days

5-Days

6-Days

7-Days

8-Days

9-Days

Argentina

Auckland

Bahrain

Bali

Bangkok

Bangladesh

Beach Extension

Beijing

Bespoke Tour

Bhutan

Buenos Aires

Cairo

Cambodia

Chiang Mai

Chile

China

City Explorer

Colibri Travel

Croatia

Cuba

Culinary Tour

Destination Trip

Dhaka

Egypt

Family

Georgia

Germany

Highlight Tour

Hiroshima

Hoi An

Hong Kong

Hurghada

India

Indonesia

Island Hopping

Italy

Japan

Jordan

Journeys

Kenya

Kep

Kyoto

Langkawi

Laos

Madagascar

Malaysia

Marrakech

Morocco

Movie Tour

Multi Country

Myanmar

Nature

Nepal

New Zealand

Panama

Peru

Philippines

Phnom Penh

Portugal

Private Journey

River Cruise

Safari Tour

Santiago de Chile

Saudi Arabia

Self-Drive Tour

Siem Reap

Singapore

Slovenia

Small Group Journeys

Spain

Sri Lanka

Stopover

Tangier

tanzania

Thailand

Tokyo

United Arab Emirates

Vietnam

Weekend Getaway

Wellness

Zagreb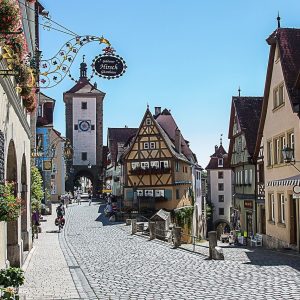 Experience nature, art and culinary delights on Germany's oldest holiday route.Enjoy its relaxed spirit on 460-kilometers from the Main River to the Alps.Get impressed by the unique scenery and let our knowledgeable guides introduce you to the German culture from…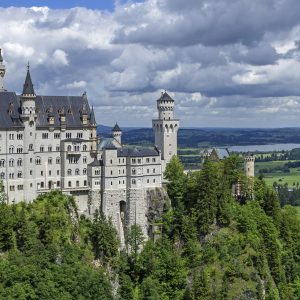 Immerse yourselves into Germany's history from the middle age to the modern era. Get fascinated by Germany's ancient, but well-kept castles and different German regions and their immense variety of German food. Your guides are locals, who will entertain you…

Oranjestad
Oranjestad is a unique blend of old and new that lends a distinctive charm to Aruba's capital.

Paradera
One of the smaller districts on the island is Paradera, home to three of Aruba's iconic landscapes.

San Nicolas City
San Nicolas offers iconic beaches and island charm far removed from the glitz and glam of Palm Beach high-rise resorts.

Regions of Aruba - Santa Cruz
One of Aruba's main highways, Route 4, runs through the centrally located district of Santa Cruz.

Regions of Aruba - Noord
There is perhaps no district on the island that is a symphonic menagerie of all things Aruba than Noord.

Regions of Aruba - Savaneta