With over 330 islands, the beautiful Fijian archipelago boasts a thousand miles of pristine, palm-fringed beaches, tropical rainforests leading down to turquoise lagoons, and incredibly magnificent underwater coral gardens. Each island is its own unique paradise and home to the warmest and friendliest people you will ever meet. Explore tiny fishing and farming villages and venture out to off-the-grid islands. Fiji truly is an idyllic South Pacific paradise.


Top Highlights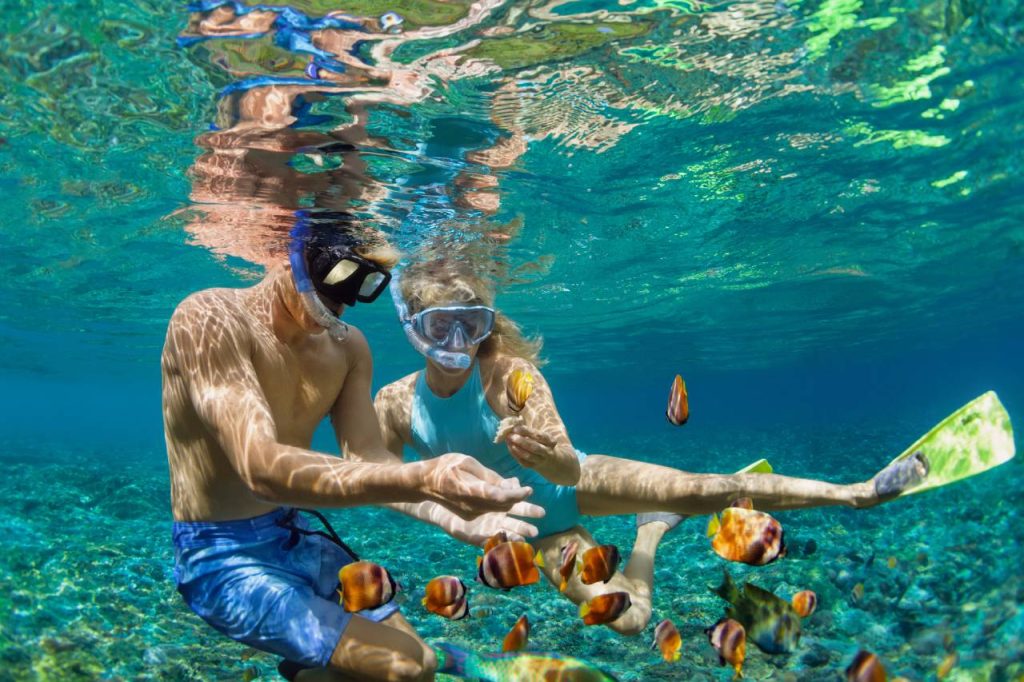 Snorkelling
Fiji has a multitude of epic snorkelling sites. Whether it's your first or your fiftieth time on a South Pacific Ocean adventure, snorkelling in Fiji is always an outstanding venture. Fiji's fringing coral reef eco-systems absolutely teem with a variety sea life! Here, you can easily swim to gorgeous reefs directly off a white sand beach or take a scenic boat ride to dramatic outer reefs.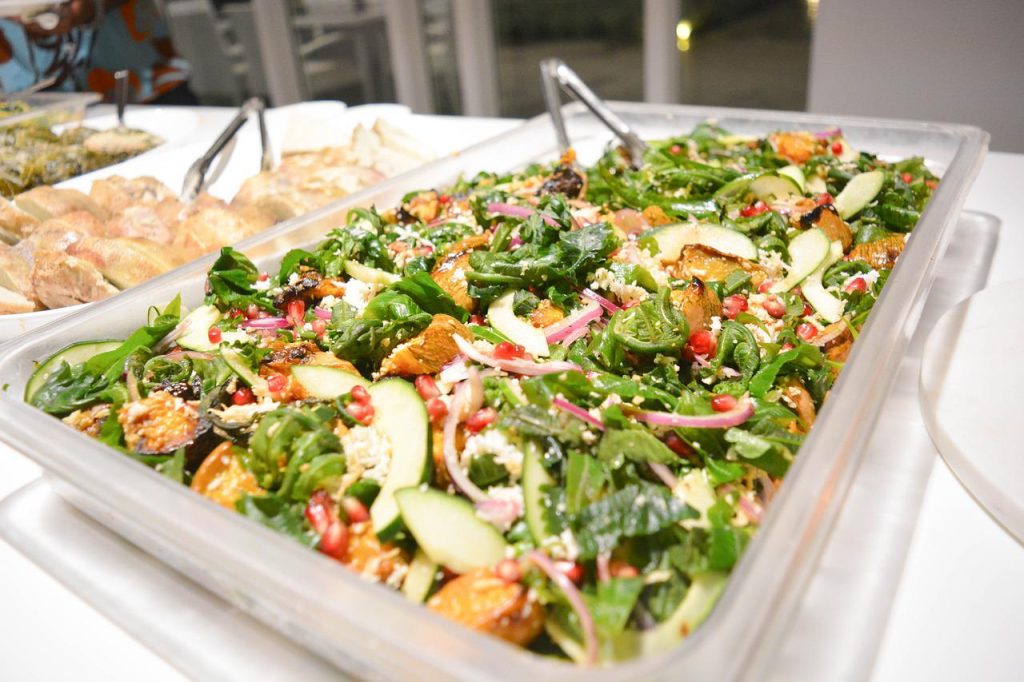 Fijian Food
Fiji's cuisine reflects its rich multi-cultural history – blending spices, ingredients and cooking methods from Melanesian, Indian, Chinese, and European cuisines. This unique fusion of influences along with a profusion of fresh seafood, exotic tropical fruit and seasonal vegetables makes for an exciting local food and drink scene and there is always something on the menu for everyone to enjoy.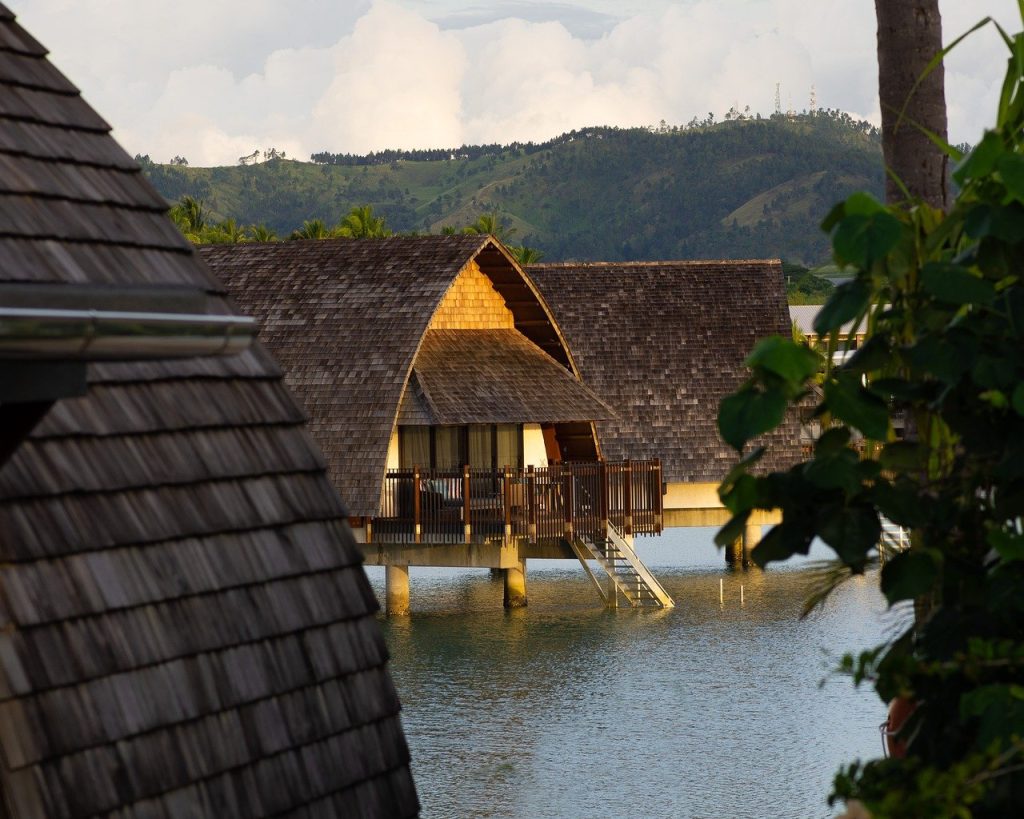 Lavish Luxury
Immerse yourself in the sophisticated surroundings of Fiji's most luxurious island resorts on a precious tropical South Pacific holiday. Whether your luxury holiday means dining barefoot beneath the stars, taking a beach picnic on a private island or comes with a team of chefs to prepare a private dinner party in your hilltop residence, Fiji has luxury holidays covered.
All Journeys

10-Days

11-Days

12-Days

13-Days

14-Days

15-Days

16-Days

17-Days

18-Days

2-Days

3-Days

4-Days

5-Days

5-Nights

6-Days

7-Days

7-Nights

8-Days

9-Days

Adventure

Algeria

Animals

Argentina

Armenia

Auckland

Azerbaijan

Bahrain

Bali

Bangkok

Bangladesh

Beach Escapes

Beach Extension

Beijing

Bespoke

Bhutan

Bolivia

Buenos Aires

Cairo

Cambodia

Cameroon

Canada

Cape Verde

Chiang Mai

Chile

China

City Explorer

Colibri Group Journey

Colibri Travel

Colombia

Croatia

Cuba

Culinary

Destination Trip

Dhaka

Dolphins

Egypt

Family

Georgia

Germany

Highlight Tour

Hiroshima

Hoi An

Hong Kong

Hotel Specials

Hurghada

India

Indonesia

Island Hopping

Israel

Italy

Japan

Jordan

Journeys

Kenya

Kep

Kyoto

Langkawi

Laos

Madagascar

Malaysia

Marrakech

Morocco

Movie Tour

Multi Country

Myanmar

Namibia

Nature

Nepal

New Zealand

Panama

Peru

Philippines

Phnom Penh

Phu Quoc

Portugal

Private Journey

River Cruise

Rwanda

Safari Tour

Santiago de Chile

Saudi Arabia

Self-Drive Tour

Siem Reap

Singapore

Slovenia

Small Group Journeys

South Korea

Spain

Sri Lanka

Stopover

Tangier

tanzania

Thailand

Tokyo

Uganda

United Arab Emirates

United States

Vietnam

Weekend Getaway

Wellness

Whales

Wilderness

Zagreb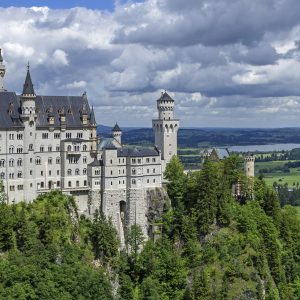 Immerse yourselves into Germany's history from the middle age to the modern era. Get fascinated by Germany's ancient, but well-kept castles and different German regions and their immense variety of German food. Your guides are locals, who will entertain you…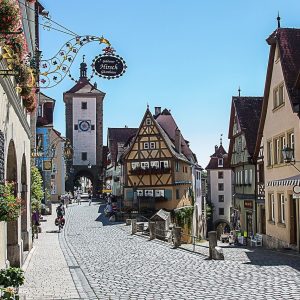 Experience nature, art and culinary delights on Germany's oldest holiday route.Enjoy its relaxed spirit on 460-kilometers from the Main River to the Alps.Get impressed by the unique scenery and let our knowledgeable guides introduce you to the German culture from…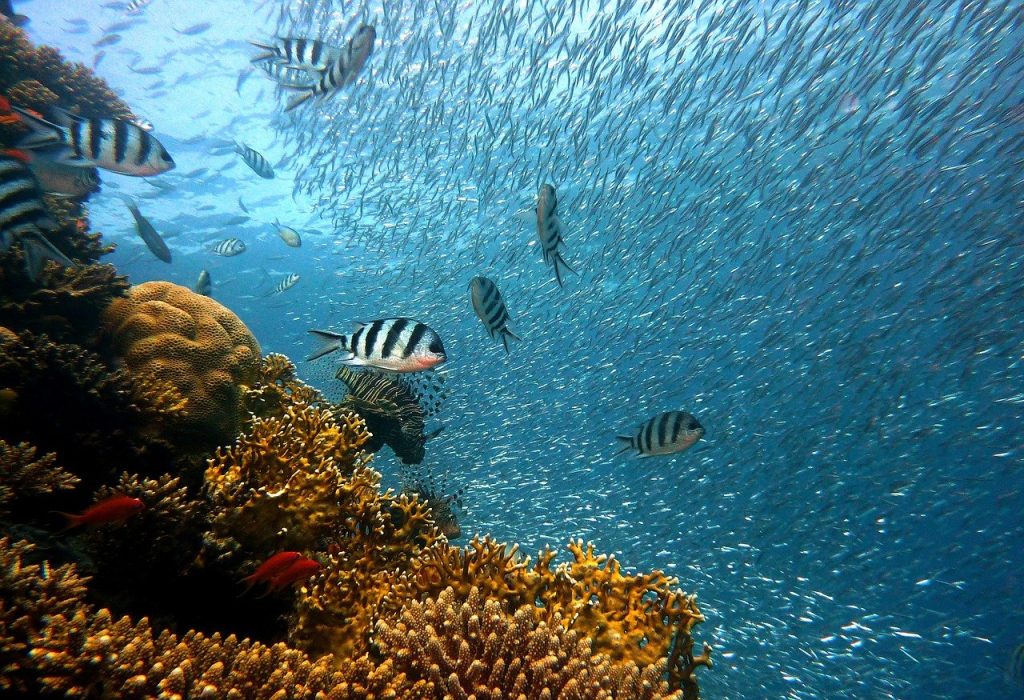 The Coral Coast
Blessed with some of the best beaches on Viti Levu, the Coral Coast's laidback vibe and huge range of things to do, make it a firm favourite for families and cultural adventurers.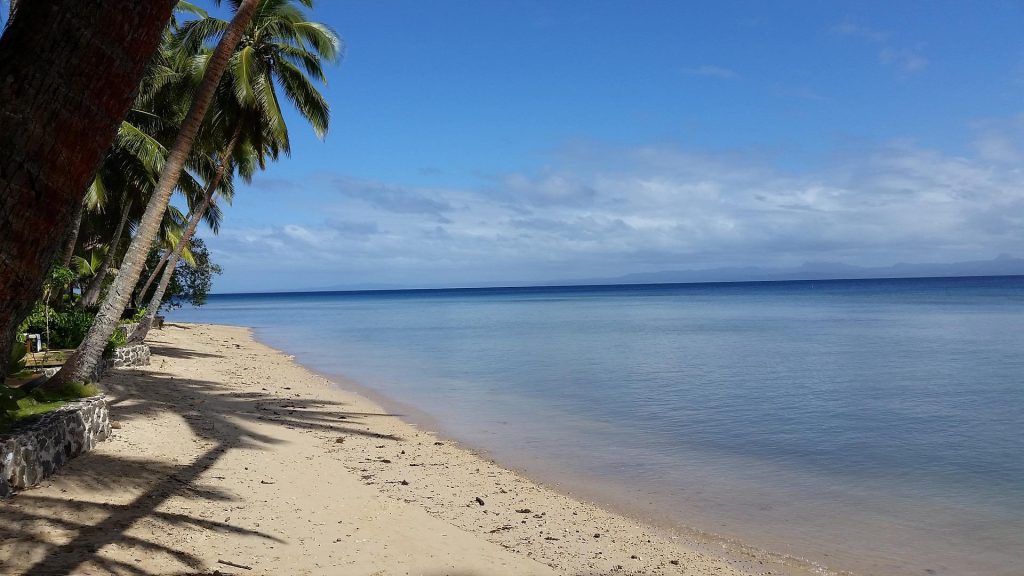 Mamanuca Islands
There's no denying that the Mamanuca islands are top contenders for Fiji's most picturesque region. But throw in a smattering of world-class resorts, frequent daily stress-free connections from Nadi, and tons of things to do and you'll see why they're such a magnet for holiday goers.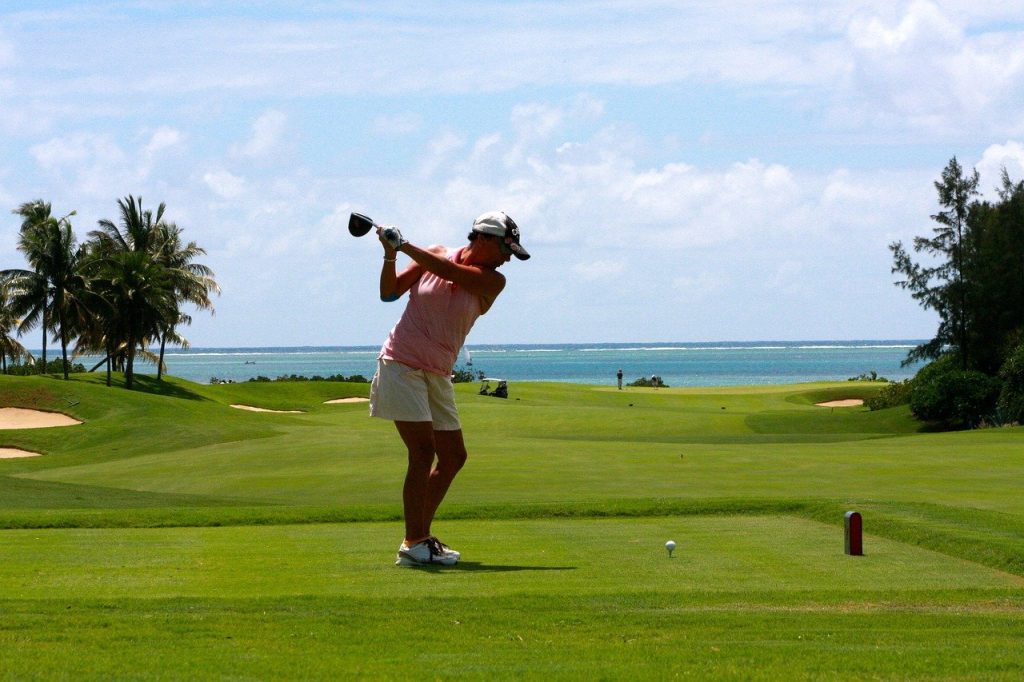 Denarau Island
Fiji's most exclusive resort enclave is a short 20-minute drive from Nadi Airport. Plan on being pampered at any of the island's nine family-friendly resorts or spend lazy days at the 18-hole championship golf course and visiting Port Denarau Marina complex.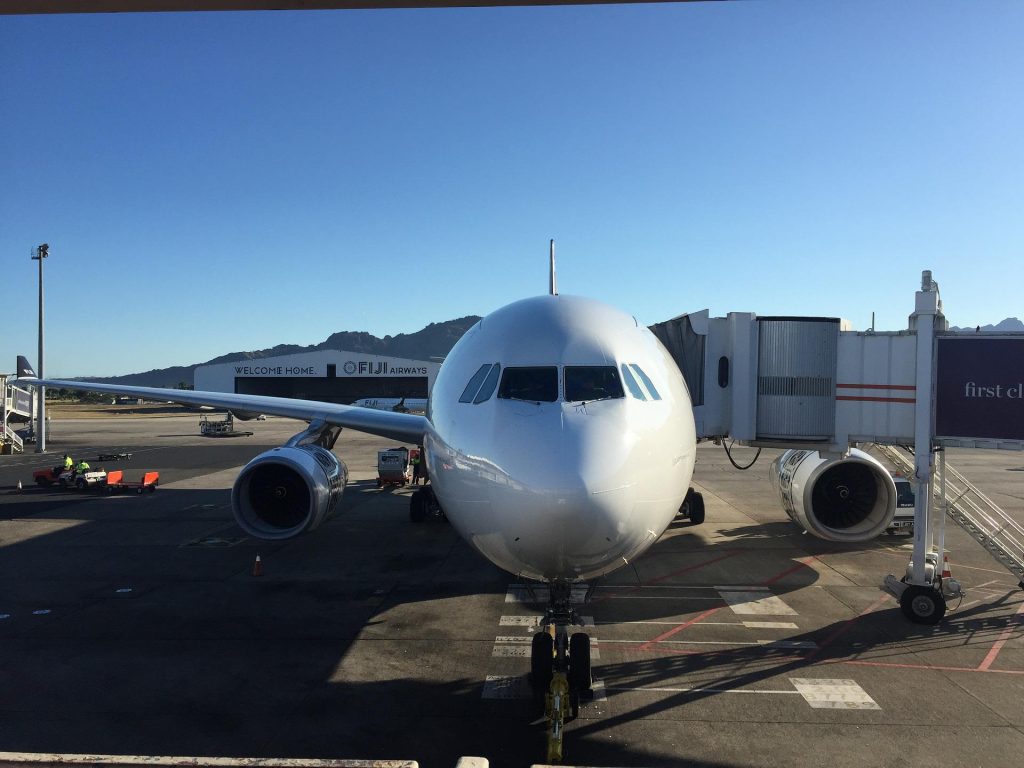 Nadi
So much more than just a stopover port, this international gateway on western Viti Levu is a melting pot of cultures and experiences. On arrival, guests are greeted with our ubiquitous Bula along with the happy tunes of local serenaders.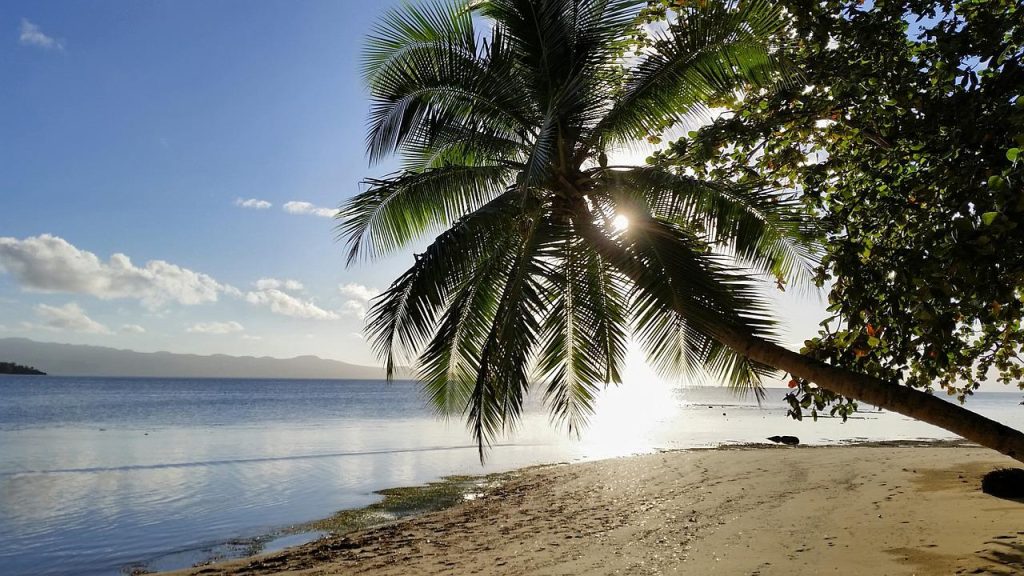 Kadavu Island
Remote and uncrowded, Fiji's fourth largest island, in the group's extreme south is the perfect tropical paradise to hide out in when you need to unplug from the world.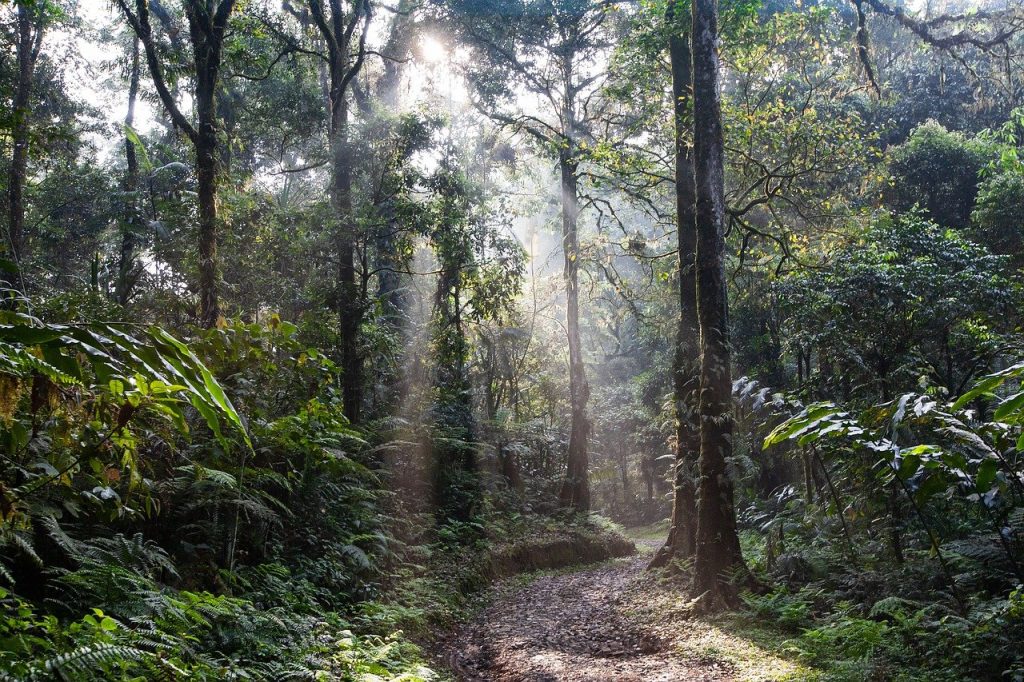 Pacific Harbour
Just two and half hour's drive from Nadi on Fiji's southern coast, you can be diving Beqa Lagoon's gorgeous reefs or heading upriver for an exhilarating jungle romp. If it's thrills you're chasing, the 'Adventure Capitals' impressive quiver of pulse-racing activities has you covered.