Colombia is famous for its arepas and specialty coffee, as well as the kindness of its people. It's known for its diverse landscapes and culturally rich heritage where art, music, and theatre mix. Colombia's huge size, combined with its stunning landscapes, means that there is a great variety of things to see and do. Every destination has several attractions, from colonial villages to the magnificent cities of the Caribbean coast.

Top Highlights

Colombian Coffee
Colombia is famous for its coffee and is adorned by astonishing mountains, friendly people, coffee plantations and valleys declared World Heritage Sites by UNESCO. Colombia's coffee region, set amidst the rugged hills, produces some of the finest coffee in the world. Visit a cocoa farm to get a fascinating insight into the cultivation and harvesting of cocoa. Learn how coffee is made and enjoy a cup in one of Colombia's stunning national parks or vibrant cities.

Colombian Cable Cars
The city of Medellín, located in north-central Colombia has character, nightlife, and public art that any urban area would envy. The city sprawls up the side of the Andes mountains and has come up with an inventive public transport solution to help its citizens get around: cable cars. Connected to the city's metro this network of cable cars offers stunning views of the city and rooftops of neighbourhoods below

Colombian Caribbean
A place full of historic cities, paradisiacal beaches, and great culinary diversity. The Caribbean is one of the most colourful, joyful regions of Colombia. Its beaches, flavours, festivals, music—its people and their stories—make this place one of the most noteworthy tourist destinations in all of Colombia. Take time to enjoy the area's many impressive cultural and natural attractions and embrace the rhythm of a captivating destination full of history. .
All Journeys

10-Days

11-Days

12-Days

13-Days

14-Days

15-Days

16-Days

17-Days

18-Days

2-Days

3-Days

4-Days

5-Days

5-Nights

6-Days

7-Days

7-Nights

8-Days

9-Days

Adventure

Algeria

Animals

Argentina

Armenia

Auckland

Azerbaijan

Bahrain

Bali

Bangkok

Bangladesh

Beach Escapes

Beach Extension

Beijing

Bespoke

Bhutan

Bolivia

Buenos Aires

Cairo

Cambodia

Cameroon

Canada

Cape Verde

Chiang Mai

Chile

China

City Explorer

Colibri Group Journey

Colibri Travel

Colombia

Croatia

Cuba

Culinary

Destination Trip

Dhaka

Dolphins

Egypt

Family

Georgia

Germany

Highlight Tour

Hiroshima

Hoi An

Hong Kong

Hotel Specials

Hurghada

India

Indonesia

Island Hopping

Israel

Italy

Japan

Jordan

Journeys

Kenya

Kep

Kyoto

Langkawi

Laos

Madagascar

Malaysia

Marrakech

Morocco

Movie Tour

Multi Country

Myanmar

Namibia

Nature

Nepal

New Zealand

Panama

Peru

Philippines

Phnom Penh

Phu Quoc

Portugal

Private Journey

River Cruise

Rwanda

Safari Tour

Santiago de Chile

Saudi Arabia

Self-Drive Tour

Siem Reap

Singapore

Slovenia

Small Group Journeys

South Korea

Spain

Sri Lanka

Stopover

Tangier

tanzania

Thailand

Tokyo

Uganda

United Arab Emirates

United States

Vietnam

Weekend Getaway

Wellness

Whales

Wilderness

Zagreb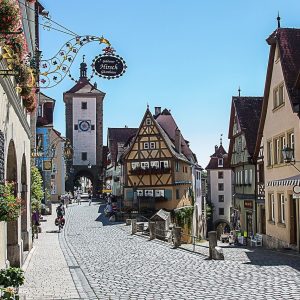 Experience nature, art and culinary delights on Germany's oldest holiday route.Enjoy its relaxed spirit on 460-kilometers from the Main River to the Alps.Get impressed by the unique scenery and let our knowledgeable guides introduce you to the German culture from…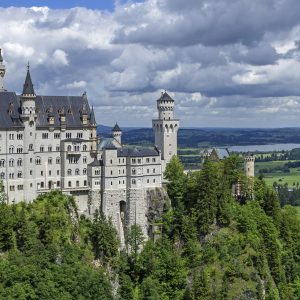 Immerse yourselves into Germany's history from the middle age to the modern era. Get fascinated by Germany's ancient, but well-kept castles and different German regions and their immense variety of German food. Your guides are locals, who will entertain you…

Cartagena
A city full of culture, history, enchantment and mystery. The UNESCO has expressed several times its love for Cartagena, defending it as one of the most beautiful cities in the world. Cartagena is a jewel in an opened sky and every angle breaths history and poetry, especially at the city's historic center, rich city of coloring buildings, balconies and windows with cornices of a lit white.

Caño Cristales
For many people, this river is considered as the most beautiful river in the world. A wonderful place that has been discovered few years ago, becoming into a worldwide wanted destination for travelers who are willing to visit and to dive in the clean waters of Five Colors River. Between June and November, this place is the proper scenario for those who love to experience the wild and nature outdoors.

Tayrona National Natural Park
The mountain range of Santa Marta is the source of a unique and complex network of ecosystems and preserves the mystery and archeological remains of the Tayrona's culture: the places known as "Pueblito" and the "Lost City" with their enigmatic terraces and paths. These places are still inhabited by the natives "Koguis" and the "Arhuaco" community. The beaches of Tayrona Park are surrounded by a virgin and lush nature, and considered among the most beautiful and unspoiled in earth. The rain forest and the mountain are crossed by several rivers and inhabited by a variety of unique animals in the world.

Bogotá
The capital of Colombia reflects the cultural diversity of the country; it is the most important cultural center and a rich place for visiting and doing several activities. Declared world capital of book by UNESCO and Latin American capital of culture by the UCCI in 2013, Bogota has turned into one of the most important cities of the South America continent, with big public places, squares, streets and modern routes.

Ciudad Perdida
An archaeological place located at the mountain range of Santa Martha where in ancient time this city was built. It is known that this city was founded around the year 800 B.C., nearly 650 years before Machu Picchu was built. The place was rediscovered in 1972, when a group of treasures looters found a series of stone stairs that lead to the mountain, and is considered one of the largest pre-Columbian settlements discovered in the Americas.

Providencia Island
A paradise with crystalline waters, blue skies, tropical jungles, pirates' histories and mystical starry nights. With isolated beaches of white sand and uncontaminated landscapes it was declared by the UNESCO as a World Reserve of Biosphere and named as the "Seaflower", this island turned into a place where you can enjoy the nature, the aquatic sports or simply for relaxing. The island offers the most uncontaminated coral reef of the Caribbean. For this reason, it attracts lovers of underwater sports who come to visit the cracks, caves and walls that form the coral reef.

La Guajira
Out of the common touristic destinations of Colombia, La Guajira is truly a wonderful paradise. A desert surrounded of green waters of the Caribbean Sea and characterized by wide extensions of salt lagoons constantly visited by flamingo's colonies. This region is ideal for those seeking for adventure and natural. Here, one has the possibility to relax at the desert beaches, hike along magnificent meadows, changing colors lagoons and wild giant cactus, or to kitesurf at the sandy beaches of "Cabo de la Vela".

Santa Cruz de Mompox
A magical Colombian town that arises on the biggest fresh water island of South America, the Margarita Island, placed in the intersection between Magdalena River and Cauca River. The town is located 6 hours car trip from Cartagena, crossing landscape and unique towns. Mompox is a real and proper jewel of colonial architecture, perfectly preserved and proclaimed by the UNESCO as World Heritage Site.

Tatacoa Desert
Also known as the Valley of the Sadness, this is one marvels of Colombia's southern center. This particular arid zone does not have anything similar with the traditional image of sand dunes. Its 370 km2 are a vast extension of dry semiarid forest, with cactus and wild cotton plants and rare and beautiful geological formations: truly and unique sculptures formed by soil erosion, different color schemes that go from ochre to mole shades.