Explore Australia's spacious landscapes, endless natural beauty, and laid-back culture. It's time to think big for your next adventure Down Under. Discover Australia's unique destinations, from the turquoise waters of the Great Barrier Reef to the Red Centre's glowing Uluru. Whether you're looking for an adventure atop rugged mountain peaks or a relaxing getaway on the soft sand of the country's best beaches, there's nothing like a holiday in Australia.


Top Highlights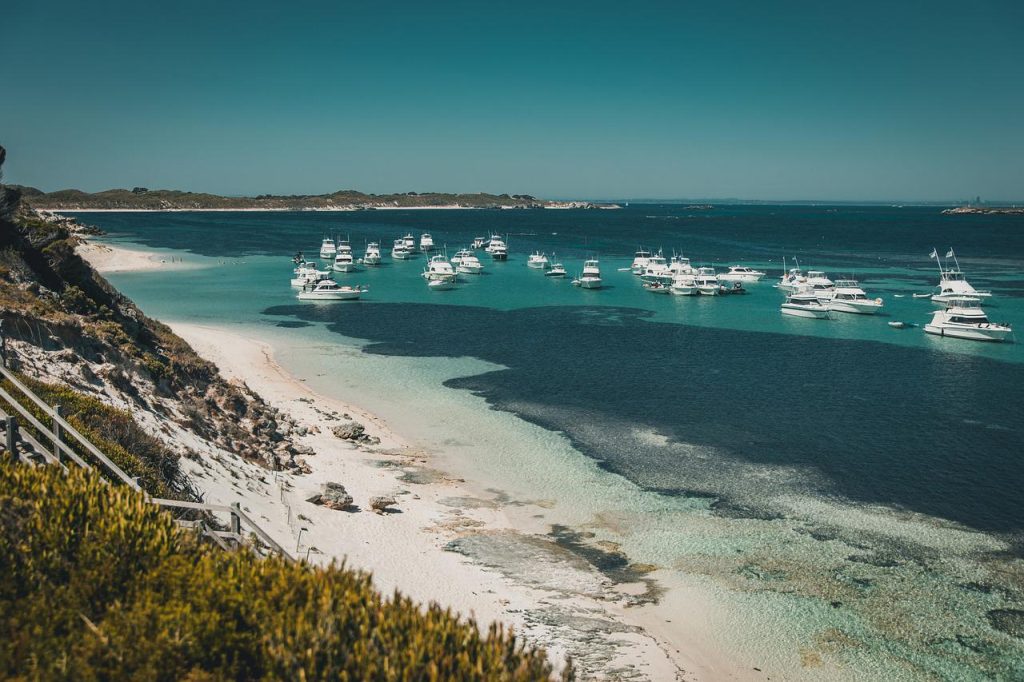 Beautiful Beaches
When you think of Australia you probably think of sunny beaches and rolling waves – and you'd be right! These sandy stretches are home to world-class surfing, unique marine life, striking ocean pools and unbeatable beach culture. So, it's no wonder Australian beaches regularly rank among the best in the world. Surf, swim, snorkel, sun-worship – there are endless ways to enjoy Australia's beautiful beaches and islands.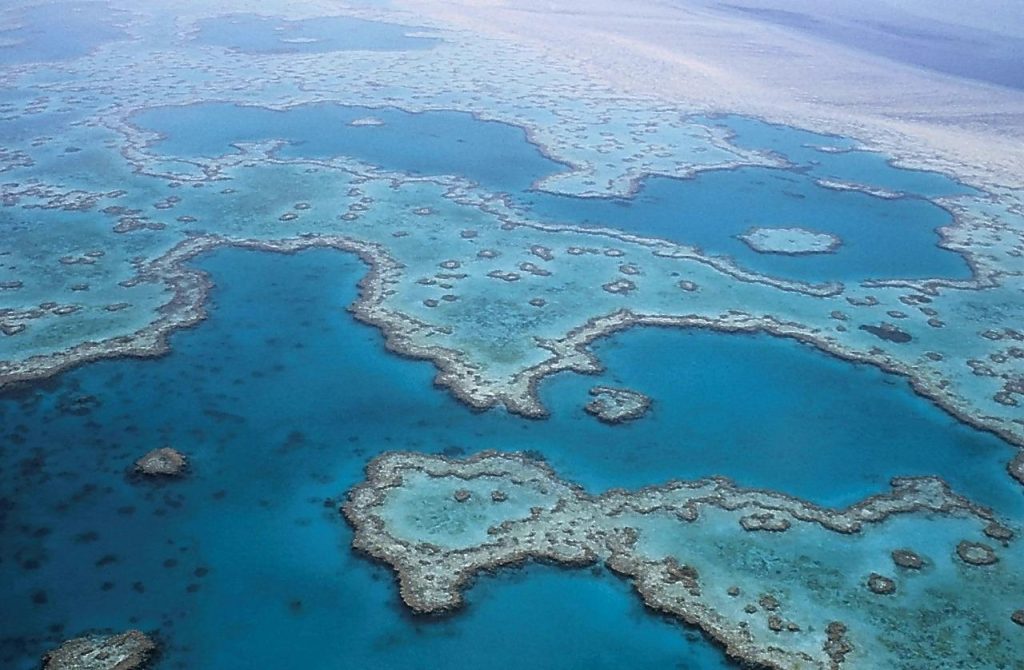 Big Things.
How many times can we say Australia has the world's biggest or greatest something? A fair few, it turns out. From the only living organism visible from outer space (the Great Barrier Reef) to the planet's biggest rock (no, not Uluru – it's actually Mount Augustus!), many Aussie attractions defy imagination. Australia is the world's biggest island with the world's oldest rainforest, and the world's whitest sand!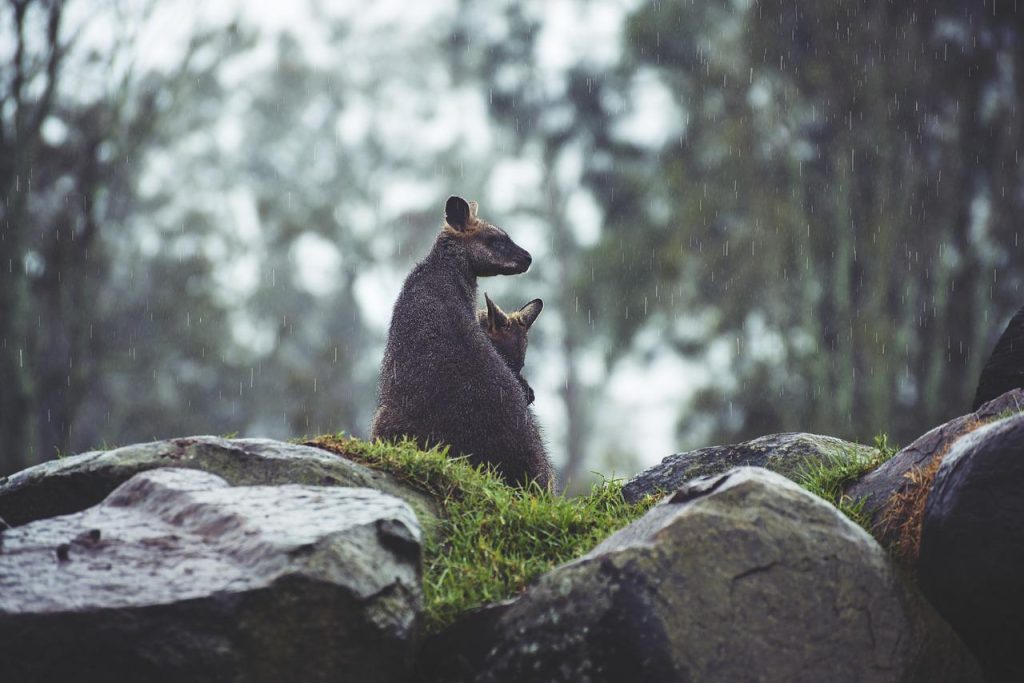 Weird & Wonderful Wildlife
80 per cent of Australia's wildlife is so unique it can't be found anywhere else in the world? In addition to kangaroos, koalas and wombats, there are also harmless whale sharks (swim with them in Ningaloo Reef); the smiling quokka (get a selfie with one on Rottnest Island); the shy platypus (hiding in south-east Australia's rivers); and one of the planet's largest birds, the emu.
All Journeys

10-Days

11-Days

12-Days

13-Days

14-Days

15-Days

16-Days

17-Days

18-Days

2-Days

3-Days

4-Days

5-Days

5-Nights

6-Days

7-Days

7-Nights

8-Days

9-Days

Adventure

Algeria

Animals

Argentina

Armenia

Auckland

Azerbaijan

Bahrain

Bali

Bangkok

Bangladesh

Beach Escapes

Beach Extension

Beijing

Bespoke

Bhutan

Bolivia

Buenos Aires

Cairo

Cambodia

Cameroon

Canada

Cape Verde

Chiang Mai

Chile

China

City Explorer

Colibri Group Journey

Colibri Travel

Colombia

Croatia

Cuba

Culinary

Destination Trip

Dhaka

Dolphins

Egypt

Family

Georgia

Germany

Highlight Tour

Hiroshima

Hoi An

Hong Kong

Hotel Specials

Hurghada

India

Indonesia

Island Hopping

Israel

Italy

Japan

Jordan

Journeys

Kenya

Kep

Kyoto

Langkawi

Laos

Madagascar

Malaysia

Marrakech

Morocco

Movie Tour

Multi Country

Myanmar

Namibia

Nature

Nepal

New Zealand

Panama

Peru

Philippines

Phnom Penh

Phu Quoc

Portugal

Private Journey

River Cruise

Rwanda

Safari Tour

Santiago de Chile

Saudi Arabia

Self-Drive Tour

Siem Reap

Singapore

Slovenia

Small Group Journeys

South Korea

Spain

Sri Lanka

Stopover

Tangier

tanzania

Thailand

Tokyo

Uganda

United Arab Emirates

United States

Vietnam

Weekend Getaway

Wellness

Whales

Wilderness

Zagreb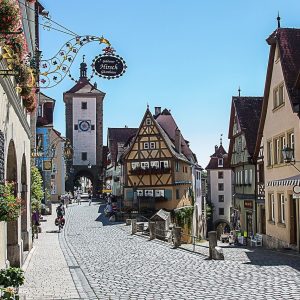 Experience nature, art and culinary delights on Germany's oldest holiday route.Enjoy its relaxed spirit on 460-kilometers from the Main River to the Alps.Get impressed by the unique scenery and let our knowledgeable guides introduce you to the German culture from…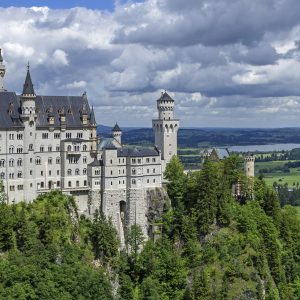 Immerse yourselves into Germany's history from the middle age to the modern era. Get fascinated by Germany's ancient, but well-kept castles and different German regions and their immense variety of German food. Your guides are locals, who will entertain you…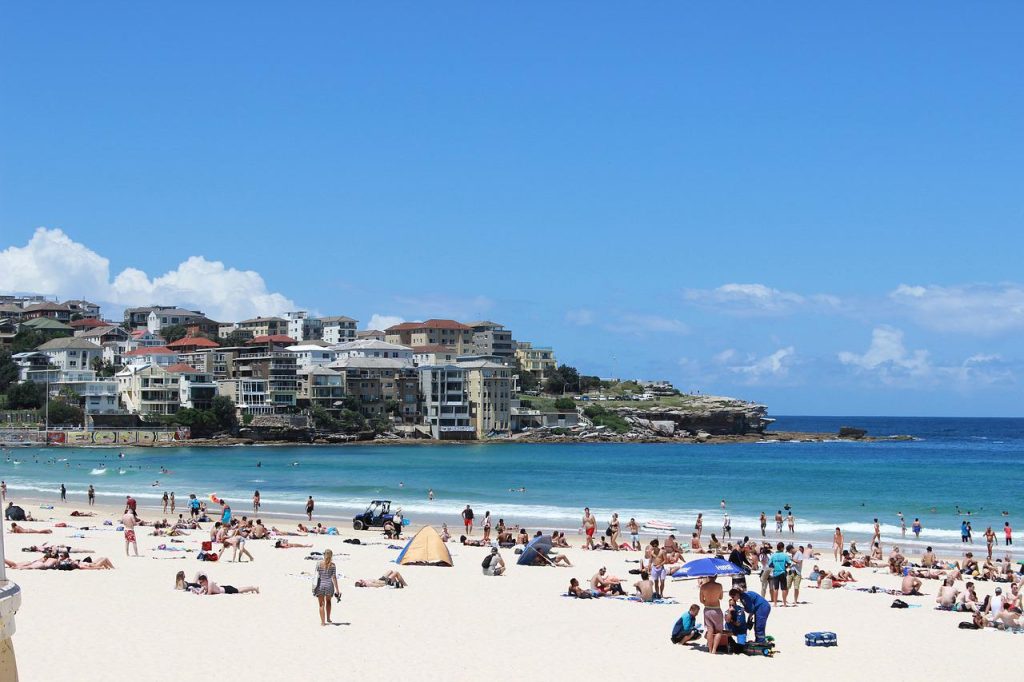 Bondi Beach
If you've never heard of the "Bondi bubble", spend one day in this bustling, beautiful blue oceanside village and you'll soon catch on. Even to locals, this slice of heaven is a real-life wonderland. Start your day watching the sunrise paint the ocean with a gorgeous glow before cooling off in an iconic ocean pool and filling up on a scrumptious brunch with a side of ocean views.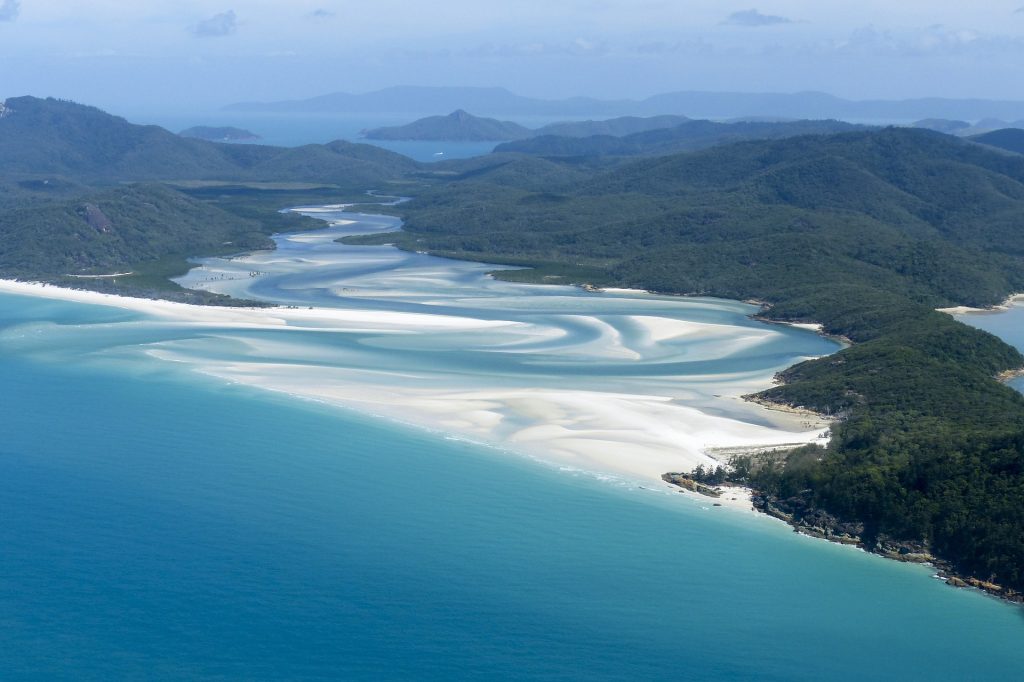 The Whitsundays Island
The Whitsundays is an archipelago of 74 tropical islands located just 55 kilometres (34 miles) off the Queensland coast, next to the Great Barrier Reef. Visitors travel to the Whitsundays from all around the world to relax on the pure white sands of Whitehaven Beach, soar over Heart Reef in a sea plane and stay in world-class accommodation on luxury islands. The clear, protected waters around the island's secluded beaches and hidden bays are also ideal for sailing, snorkelling, diving and swimming.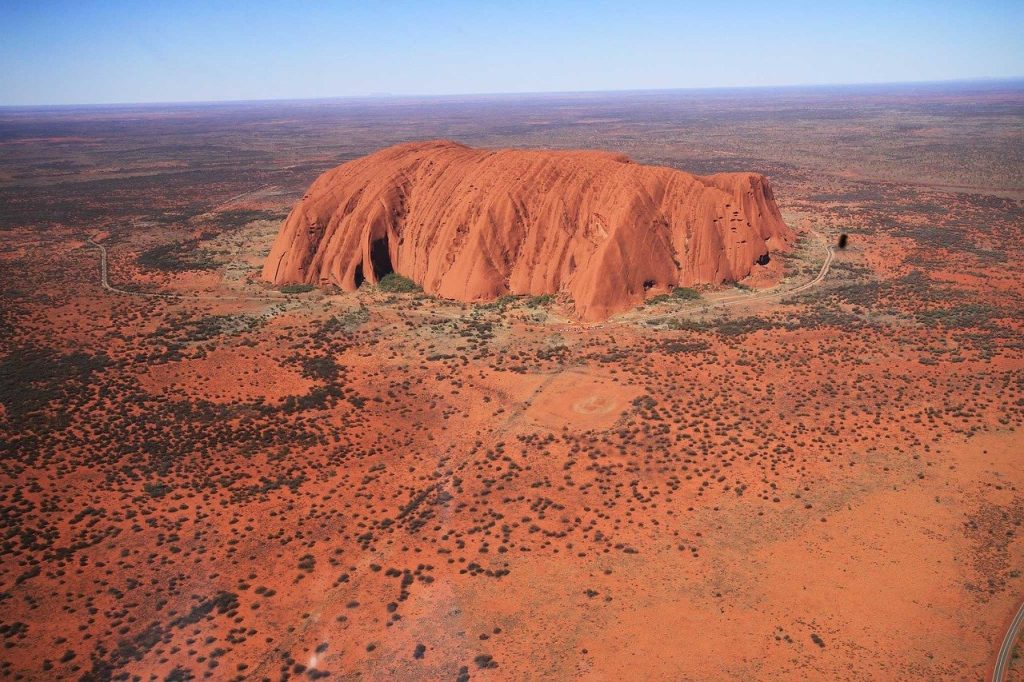 Uluru and Kata Tjuta
In Australia's Red Centre lies the spectacular Uluru-Kata Tjuta National Park. Home to many ancient wonders, the park is most famous for the enormous monoliths it's named after. Uluru and Kata Tjuta rise from the earth in all their red glory just 30 kilometres (18.6 miles) from each other. Measuring 348 metres (1140 feet) high and 9.4 kilometres (5.8 miles) in circumference, Uluru is the largest sandstone monolith in the world, while Kata Tjuta is made up of 36 giant domes spread over more than 20 kilometres (12.4 miles). Both sites remain deeply spiritual and sacred to the local Anangu people, who have lived here for more 22,000 years.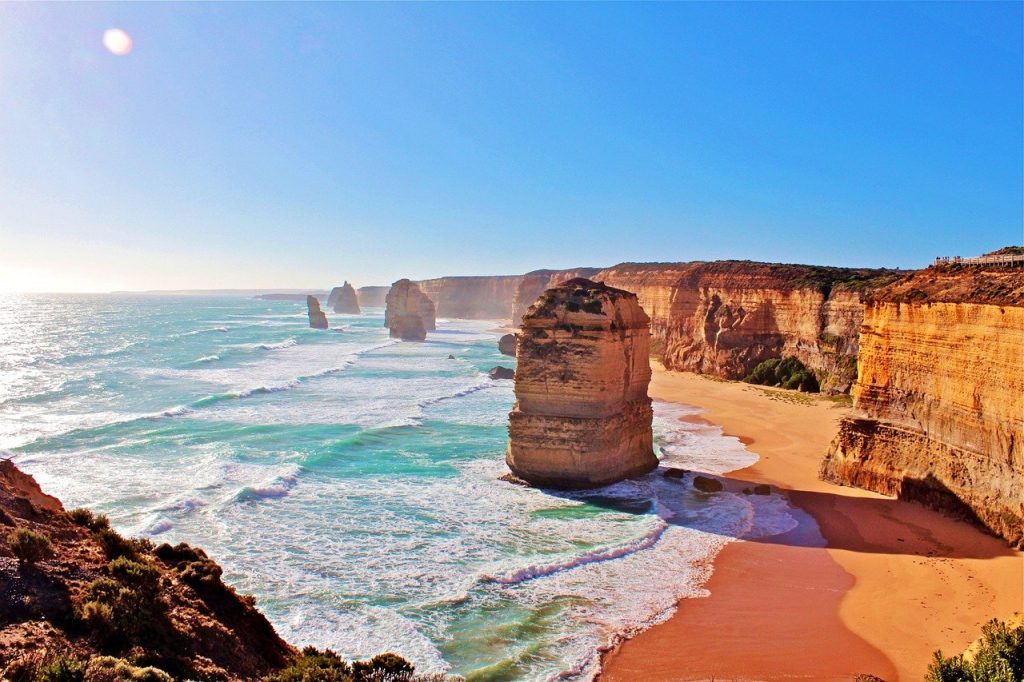 Great Ocean Road
The spectacular Great Ocean Road hugs the seaside cliffs that snake along the wild and windswept Southern Ocean. The striking vistas along the iconic road evoke awe with craggy cliffs, empty beaches and soaring bluffs flanked by brilliant green countryside. Add epic surf, native wildlife, unforgettable hiking and biking trails and you will find plenty of things to see and do around every corner.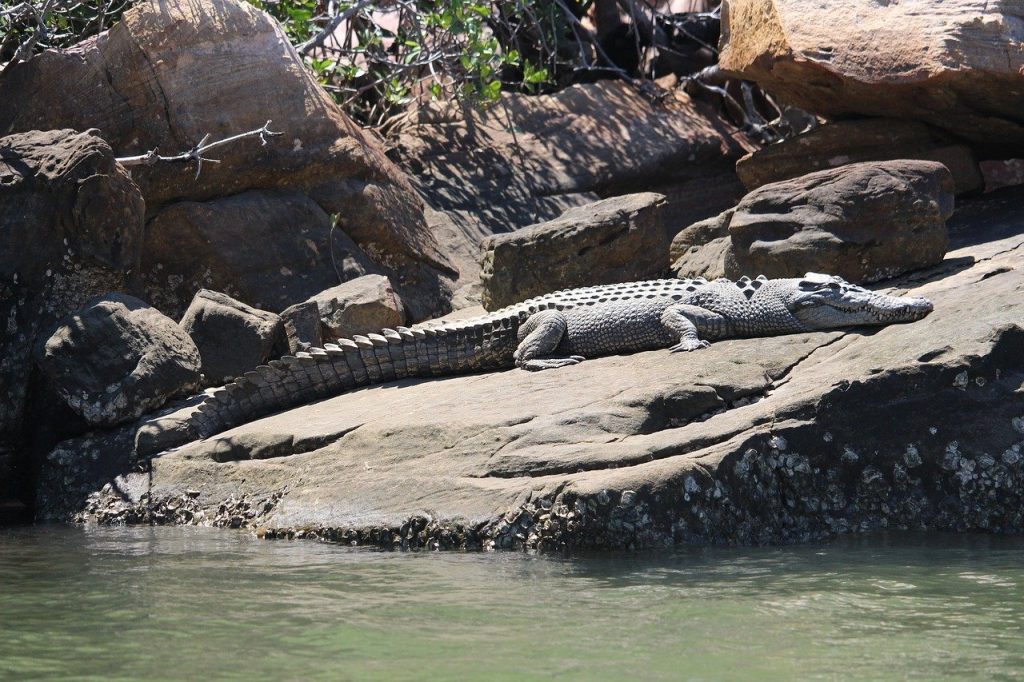 Kimberley Region
Three times larger than England and with a population of less than 40,000, the Kimberley region – spread over Australia's entire north-western corner – is one of the world's last wilderness frontiers. Here you'll find prolific wildlife, majestic canyons, freshwater swimming holes and several outback stations, as well as one of Australia's greatest 4WD road trips. Despite the area's remoteness, it's also a place of great food, luxury accommodation, friendly locals and one of the most romantic beach towns on Earth.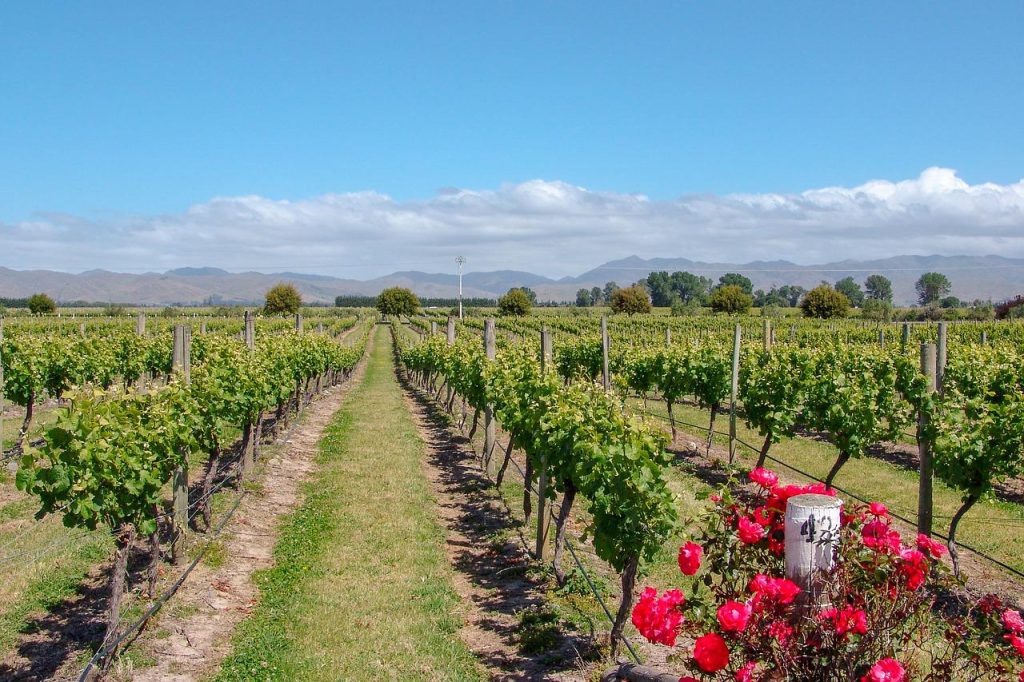 Barossa Valley
The Barossa is one of the world's great wine producing areas, boasting more than 150 wineries and 80 cellar doors. When you're not sipping the region's top drops, you can admire the vines from a hot air balloon, dine at renowned restaurants and explore nearby villages and national parks.