Follow in the footsteps of bandits and revolutionaries to South America's most adventurous country. Bolivia will take your breath away, not just because of its spectacular scenery, monuments and relics from ancient civilizations or wildlife, but as large swathes of the country are very high altitude including the de facto capital La Paz. Bolivia is a diverse and landlocked nation of snowy peaks, high plateaus, colourful deserts and tropical lowlands.

Top Highlights

The Andes
Climb your way up the Andes Local belief says the Andes are haunted by mountain gods, called "apus". Mountaineers come from all over the world to Bolivia to test their mettle against these spirits, and have some of the most breathtaking adventures along the way. Of course, it is important to only go with internationally certified guides, and the mountaineers at Bolivia Expé are some of the most experienced around.

Food
Bolivian food varies with altitude and latitude. When in La Paz try sajta de pollo, hot spicy chicken with onion and potato, or Cochabamba go for silpancho, fried breaded meat with eggs, rice and bananas, in Sucre Salteñas are the best savoury pasties you can get, and in the Tropics go for Surubí (a white fish from the Amazonian rivers).

Llamas
Llamas have been a part of Andean and Incan culture for thousands of years and the Aymaras and Quechuas use them in their rituals too. For example, when they build a new house or building they bury an unborn fetus under the cornerstone of the new house that will be built. They believe that by giving Mother Nature (they call her Pachamama) the fetus she will bring them health, wealth, happiness and safety in their new house or building.
All Journeys

10-Days

11-Days

12-Days

13-Days

14-Days

15-Days

16-Days

17-Days

18-Days

2-Days

3-Days

4-Days

5-Days

5-Nights

6-Days

7-Days

7-Nights

8-Days

9-Days

Adventure

Algeria

Animals

Argentina

Armenia

Auckland

Azerbaijan

Bahrain

Bali

Bangkok

Bangladesh

Beach Escapes

Beach Extension

Beijing

Bespoke

Bhutan

Bolivia

Buenos Aires

Cairo

Cambodia

Cameroon

Canada

Cape Verde

Chiang Mai

Chile

China

City Explorer

Colibri Group Journey

Colibri Travel

Colombia

Croatia

Cuba

Culinary

Destination Trip

Dhaka

Dolphins

Egypt

Family

Georgia

Germany

Highlight Tour

Hiroshima

Hoi An

Hong Kong

Hotel Specials

Hurghada

India

Indonesia

Island Hopping

Israel

Italy

Japan

Jordan

Journeys

Kenya

Kep

Kyoto

Langkawi

Laos

Madagascar

Malaysia

Marrakech

Morocco

Movie Tour

Multi Country

Myanmar

Namibia

Nature

Nepal

New Zealand

Panama

Peru

Philippines

Phnom Penh

Phu Quoc

Portugal

Private Journey

River Cruise

Rwanda

Safari Tour

Santiago de Chile

Saudi Arabia

Self-Drive Tour

Siem Reap

Singapore

Slovenia

Small Group Journeys

South Korea

Spain

Sri Lanka

Stopover

Tangier

tanzania

Thailand

Tokyo

Uganda

United Arab Emirates

United States

Vietnam

Weekend Getaway

Wellness

Whales

Wilderness

Zagreb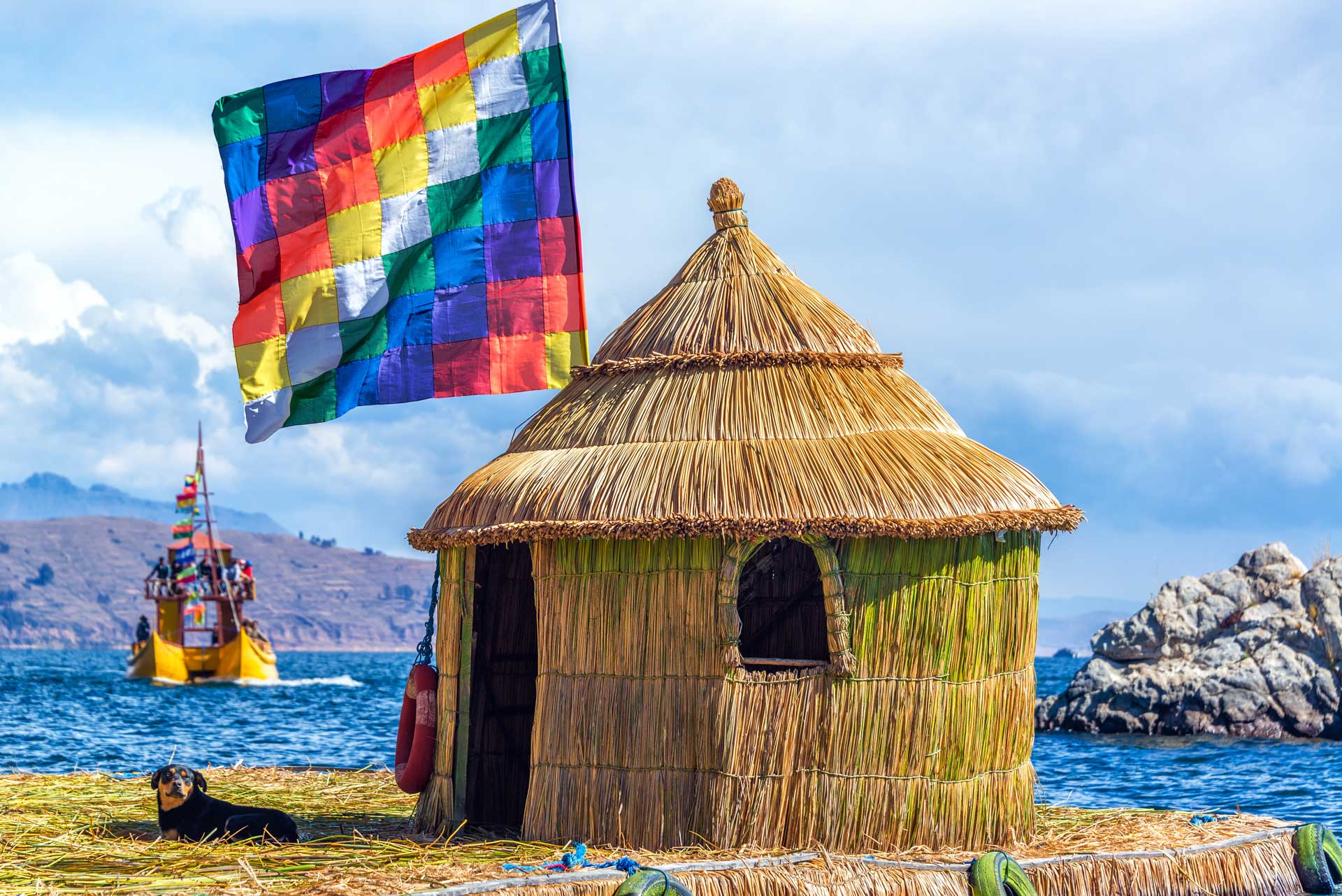 Experiences unique nature and landscapes during this 9-day classical journey through Bolivia and Chile. Marvel at the most breathtaking spots like the Salt Flats of Uyuni, beautiful lagoons in South Lipez , the Moon Valley in San Pedro de Atacama,…
Get a good overall impression of the western region of South America by experiencing the highlights of Peru, Bolivia and Chile during a 16-day tour. You will not only learn about the history of the Andean advanced civilization, but as…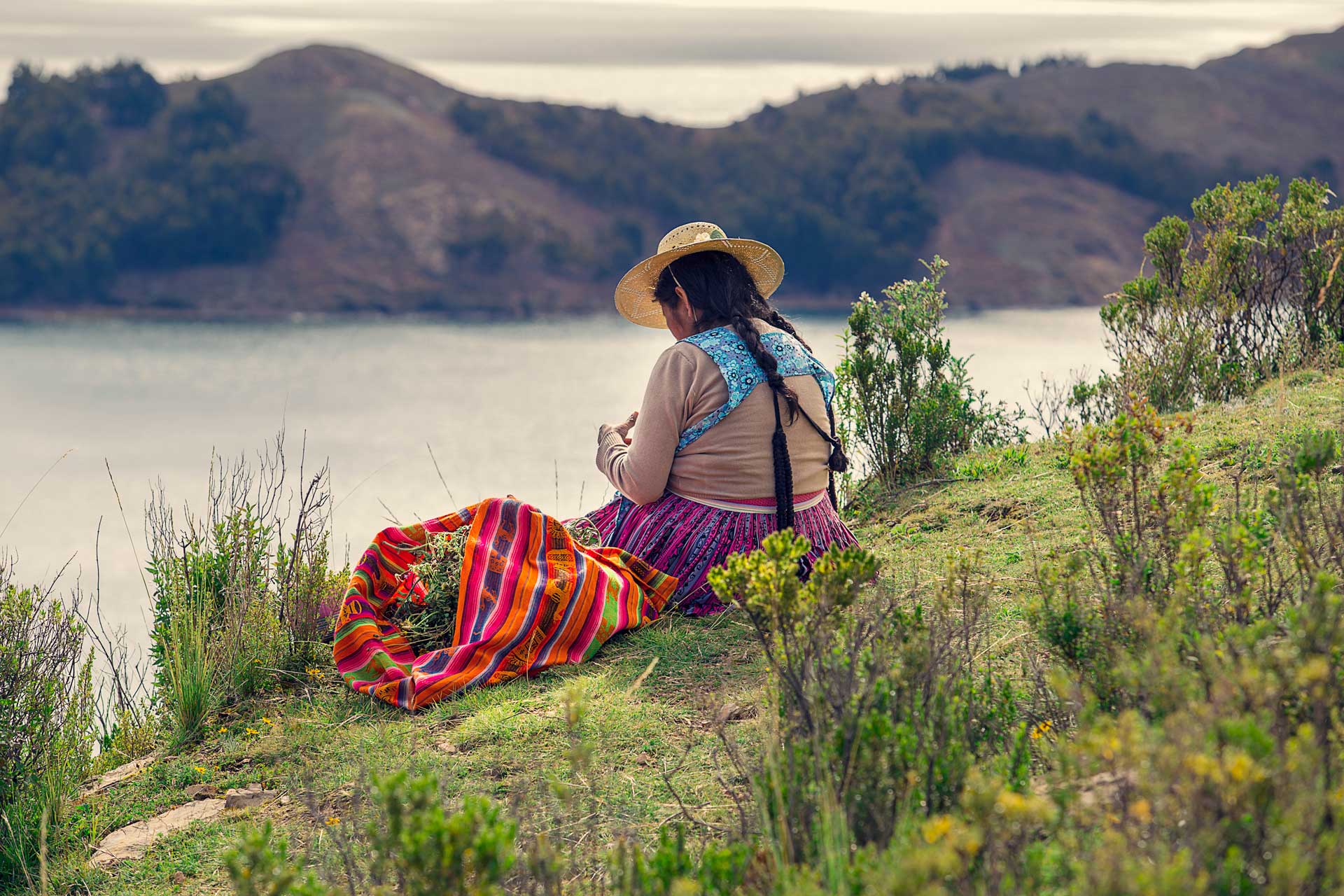 Travel the highlights of Peru and Bolivia in 15 days. Marvel at the 15th century Inca citadel Machu Picchu and the Sacred Valley, get to know the former Inca capital Cuzco, take trips to the famous Uyuni Salt Flats and…

Arequipa and Colca Canyon
Known for its excellent gastronomy and for being the point where you can look from above how condors fly, Arequipa, also known as the white city, sits at the foot of the Misti volcano and on the banks of the Chili River. This vibrant city's colonial churches and mansions were built in ashlar, a white volcanic stone.

Lima
Peru's capital used to be a walled city with narrow streets and long balconies, occupied by Limeños enjoying food, life, and an evening filled with board games. Nowadays, only a small part of the City of Kings retains some of these old days, such as the historic centre, the stately palace of Torre Tagle, and the 1610 stone bridge.

Cusco
The number one Touristic destination due not only to the historic city but cause of Machupicchu. Cusco used to be the capital of the Tahuantinsuyo empire, inhabited by people from the four suyos (regions) of the Inca confederation. Nowadays, Cusco is mainly the starting point for visits to the Sacred Valley of the Incas as well as the world-famous Machupicchu.

Caral
The origin of Andean culture. Located around 200 km north of Lima, this is the oldest known urban settlement and civilization in the Americas. Caral is situated in the middle of the Supe Valley and was developed at the same time as other great cultures in Egypt, China, and Mesopotamia. The farming techniques and sustainable practices of this sacred city still remain a reference point to this day.

Nasca and Palpa Lines
Located in the desert plains of the Rio Grande de Nasca river basin, this is a mysterious gallery of lines and geoglyphs formed by depressions or shallow incisions in southern Peru between 500 BC and 500 AD. More than 800 drawings, naturally preserved by the region's dry climate, stretching over 450 km² of hot desert sand.

Chiclayo and Trujillo
Northern cities well-known for their excellent gastronomy and for being one of the best spots for archaeology hunters. They share the legacy of the Moche and Chimu cultures, builders of the great Chan Chan citadel as well as the Tomb of the Lord of Sipan. This tomb, once created for this very important Mochica warrior priest, reveals incredibly valuable gold and silver objects.