Located at the Iberian Peninsula in the southwest of Europe, Spain is – and has been for thousands of years – one of the cultural centres of Europe. Spain's landscapes are extremely varied. It has beautiful cities and towns, offering ancient monuments as well as futuristic architecture. It has countless World Heritage Sites by UNESCO and Picturesque mosques, and cathedrals can be found throughout. Gastronomic delights are also a highlight of a visit to Spain.
Additionally, the Balearic Islands (Mallorca, Menorca and Ibiza) in the Mediterranean Sea, Canary Islands in Atlantic Ocean, and Ceuta and Melilla, located in northern Africa, are Spanish territory. Landscapes are extremely varied, some almost desert-like, others green and fertile, and of course there are the long coasts, in the east along Mediterranean Sea from Pyrenees to Gibraltar, and in the west along the Atlantic Ocean and Cantabrian Sea. Widely known for Flamenco music and dance, bullfights, fantastic beaches and lots of sunshine, Spain has to offer much more than that. It is – and has been for thousands of years – one of the cultural centres of Europe.
It has beautiful cities and towns, offering really old monuments as well as futuristic architecture. It has 15 World Heritage cities by UNESCO, 42 cultural World Heritage Sites by UNESCO, 4 natural World Heritage Sites and 2 mixed World heritage Sites by UNESCO (3rd country in the world & 2nd in Europe in number of them) but in addition to them, it has 19 Intangible Cultural World Heritage elements (4th country in the world & 1st in Europe in number of them). Absolutely stunning is what Moors have left in this country. The Great Mosque of Cordoba is one of the most visited sights by tourists, the other of course being Granada's Alhambra which is perfectly conserved in its original condition. In 12th century Gothic style was introduced in Spain as you can enjoy in the cathedrals of Burgos, Toledo and Leon. Plateresque style is the Spanish variation of Renaissance style represented in the University of Salamanca. Baroque is to be discovered in the Monastery "El Escorial", closed to Madrid and Santiago de Compostela. In Modernism Antoni Gaudí in Barcelona, as his great cathedral "Sagrada Familia" is the biggest icon of it. Until today Barcelona in particular has remained a centre of modern and even futuristic architecture. Gastronomic tourism in Spain is the best way to know and immerse oneself in the culture and tradition of a place. The geographical situation, the climate and a very long history full of cultural mixes, make Spain one of the richest, at least if we talk about food. The great variety and quality of fish, seafood, meats, agricultural products, wines or oils that we find make Spain a unique enclave for gastronomic tourism. Moreover, you can taste 277 Michelin stars in 224 restaurants all around the country.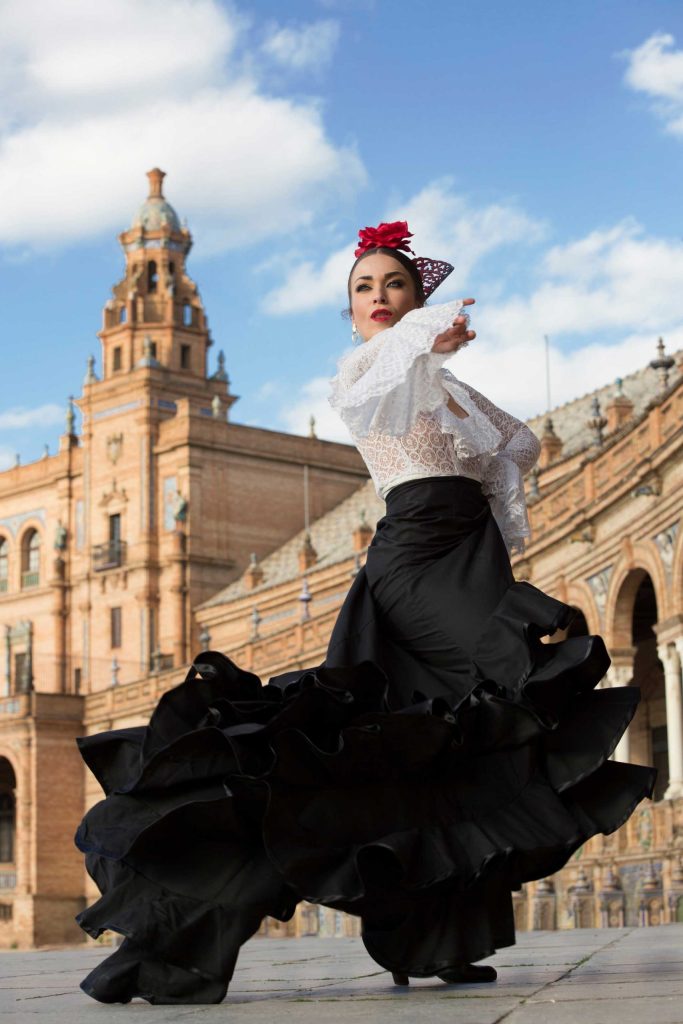 All Journeys

10-Days

10-Nights

11-Days

12-Days

12-Nights

13-Days

14-Days

15-Days

16-Days

17-Days

18-Days

2-Days

2-Nights

3-Days

4-Days

5-Days

5-Nights

6-Days

7-Days

7-Nights

8-Days

9-Days

Argentina

Auckland

Bahrain

Bali

Bangkok

Bangladesh

Beach Extension

Beijing

Bespoke Tour

Bhutan

Buenos Aires

Cairo

Cambodia

Chiang Mai

Chile

China

City Explorer

Croatia

Cuba

Culinary Tour

Destination Trip

Dhaka

Egypt

Family

Georgia

Germany

Highlight Tour

Hiroshima

Hoi An

Hong Kong

Hotel Specials

Hua Hin

Hurghada

India

Indonesia

Island Hopping

Italy

Japan

Jimbaran

Jordan

Journeys

Kenya

Kep

Koh Samui

Kyoto

Langkawi

Laos

Legian

Madagascar

Malaysia

Marrakech

Morocco

Movie Tour

Multi Country

Myanmar

Nepal

New Zealand

Nusa Dua

Panama

Philippines

Phnom Penh

Phuket

Portugal

Private Journey

River Cruise

Safari Tour

Santiago de Chile

Sanur

Self-Drive Tour

Seminyak

Siem Reap

Singapore

Slovenia

Small Group Journeys

South Korea

Spain

Sri Lanka

Stopover

Tangier

tanzania

Thailand

Tokyo

United Arab Emirates

Vietnam

Weekend Getaway

Wellness

Zagreb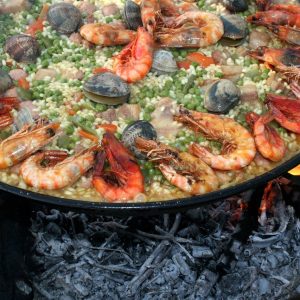 Visit the centre of Madrid, a guided tour which will take you to the most beautiful corners of the city and explore this amazing capital. Indulge in a fantastic dinner in Pamplona La Rioja, at one of the best restaurants…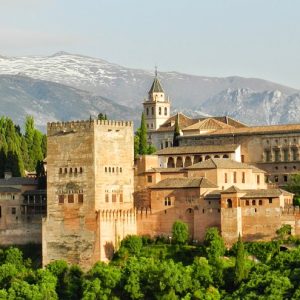 Marvel at the Royal Palaces of Alhambra. See the Barbary Apes of Gibraltar. Visit the historic highlights of Seville, Madrid and Barcelona.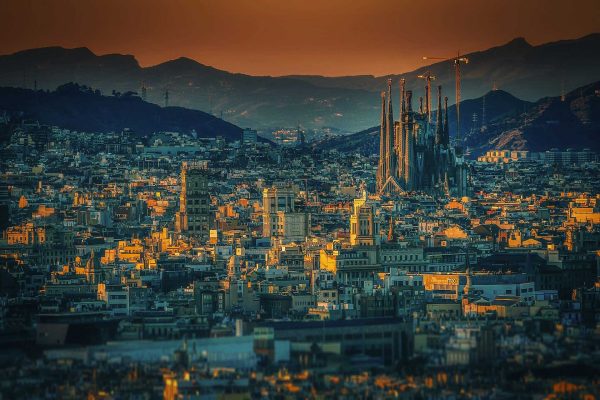 Barcelona – Located on the Mediterranean coast one can follow the traces of history and diversity while walking through the city. The Gothic Quarter, built over the Roman ruins, and the Eixample district with its Catalan art-nouveau, or modernista, buildings, which is a showcase for Gaudí's dazzling architecture are just two stops one shouldn't miss.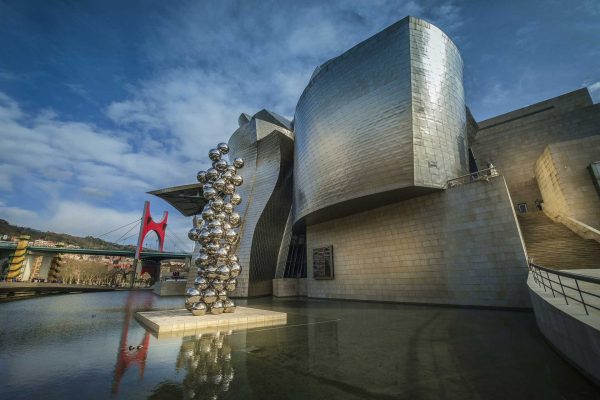 Bilbao – One of the largest cities in Northern Spain and home to the famous Guggenheim Museum. Don't miss out a walk through the charming medieval quarter Casco Viejo and the panoramic view over the city from the top of Artxanda.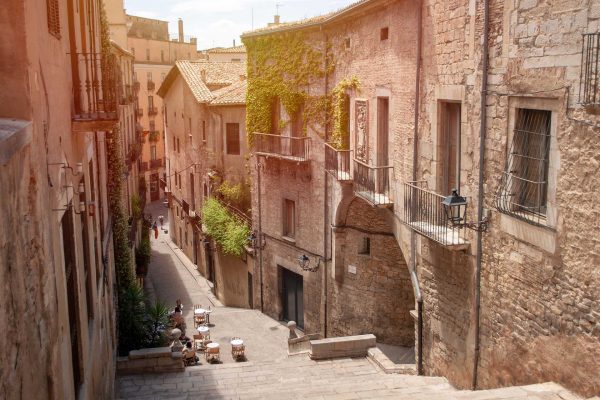 Girona – The secret beauty of Catalonia at the confluence of the rivers Ter, Onyar, Galligants, and Güell. For the best views, walk on the medieval walls and enjoy the views as far as the Pyrenees.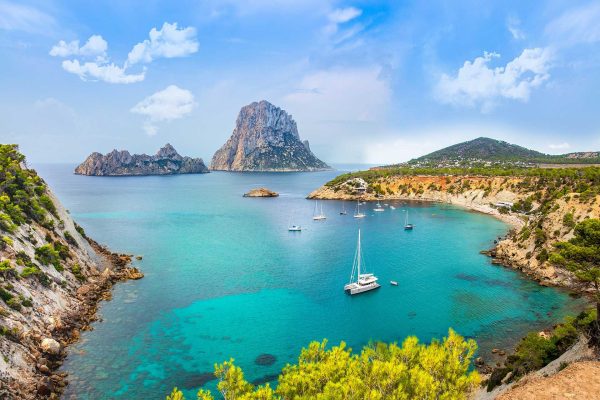 Ibiza – The official name of the island is Eivissa, altough the most popular way to noun it is Ibiza. The island has become famous because of its legendary and at times riotous nightlife. Though large parts of the island are registered as UNESCO World Heritage Sites.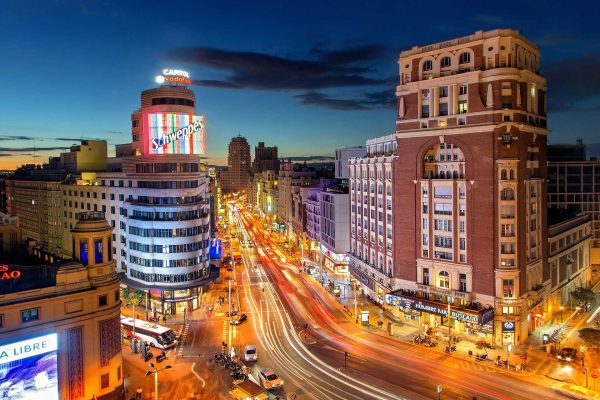 Madrid – The capital and cultural centre of Spain houses one of Europe's largest royal palaces but also other ancient sights are waiting to be discovered. For those interested in art, the famous Paseo del Arte (or Art Walk) links the three top art museums of the city.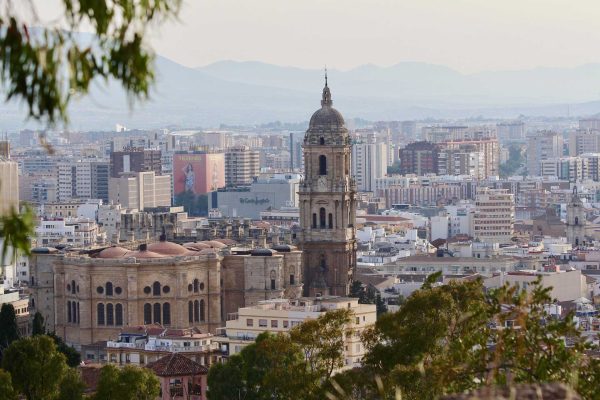 Malaga – known as "the capital of the Costa del Sol". One can find here the birthplace of Pablo Picasso, the Museo Picasso Málaga, the Carmen Thyssen Museum, the old town, and beautiful beaches.