Destination Overview SLOVENIA…
Slovenia is a country located in Central Europe at the crossroads of main European cultural and trade routes with a little over than 2mio inhabitants. It is where the Alps meet the Mediterranean and the Pannonian Plain meets the Karst. It is geographically very diverse and one of the greenest countries in Europe as more than 60% of the territory is covered with forests.
Slovenia is the foremost outdoor destination. The most famous sentence about describing Slovenia is: You can ski in the morning and swim in the sea in the afternoon. The diverse landscape is perfect for hiking and cycling. Rich river system gives a lot of opportunities for water sports like white water rafting, canyoning, and kayaking. The list of activities is almost endless. Slovenia also has an amazing underground world. Karst-limestone region is home to more than 10.000 caves, many open to the public.
Use the viewer below to turn the pages of our brochure. Or, download your own copy of our digital brochure
"Slovenia | by Insider Journeys" by clicking the "DOWNLOAD" arrow at left upper corner below
Slovenes have an obsession with using only fresh and locally produced ingredients. The result is a terrific foodie destination. Culinary specialties of four geographically very different areas are an excellent reason to visit Slovenia, one of the most sustainability-oriented countries and the first to receive the title of the Global Green Destination.It is also a strong wine destination. It is not very known for large wine producers, but almost 30.000 winemakers know how to produce excellent wines. Boutique wineries with special characters will leave you speechless.Slovenia is known for an exceptional number of top athletes and rich cultural creations. In Slovenia, it is not difficult to compare the value of goods and services, as they are priced in one of the most important world currencies – in euros.The weather change as quickly as the landscape. But the best time to visit is from March till October. Besides that November is the month of culinary and wine and December is magical with all the lights and cooked wine.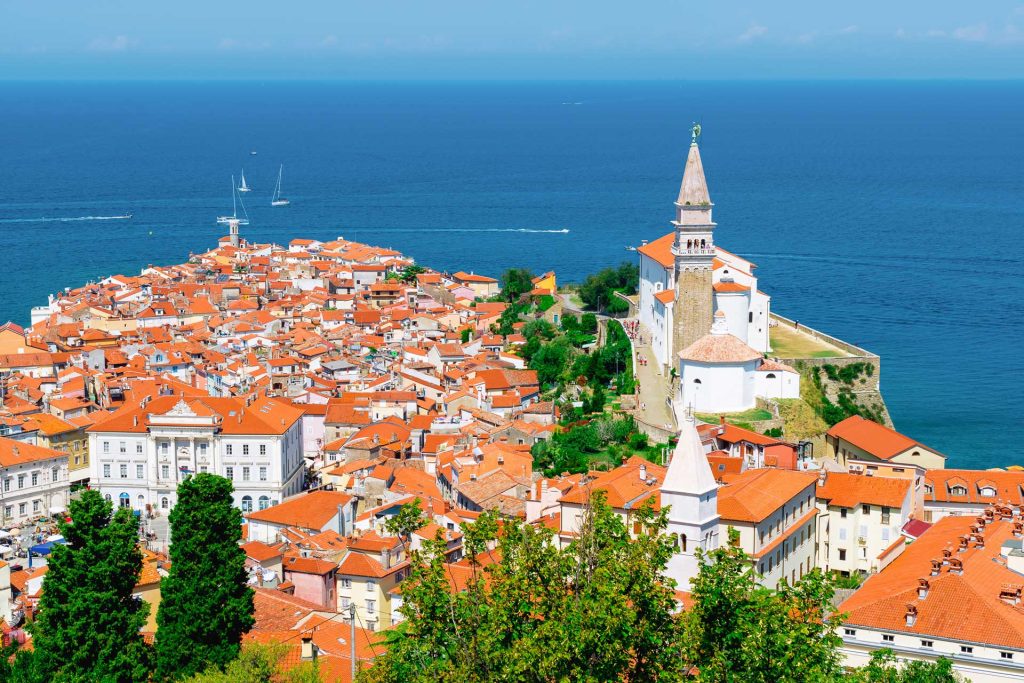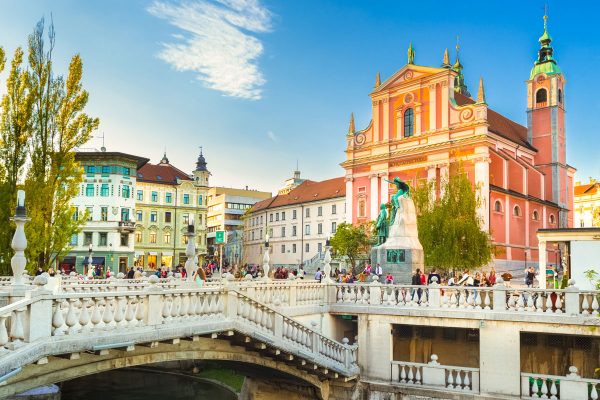 Ljubljana – the greenest capital in Europe is positioned almost right in the middle of Slovenia which gives it a perfect location for exploring the country.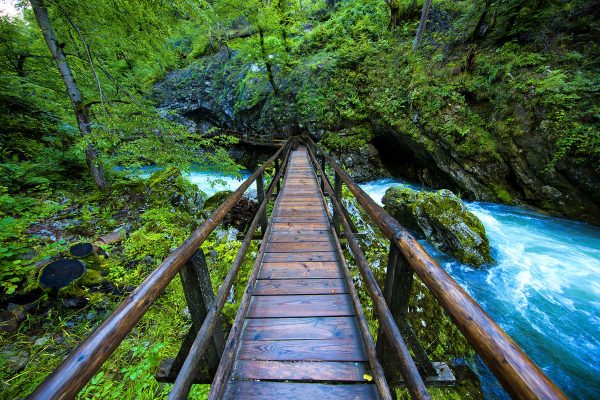 Lake Bled – and a castle perched on a cliff are one of the most beautiful Alpine resorts in Europe.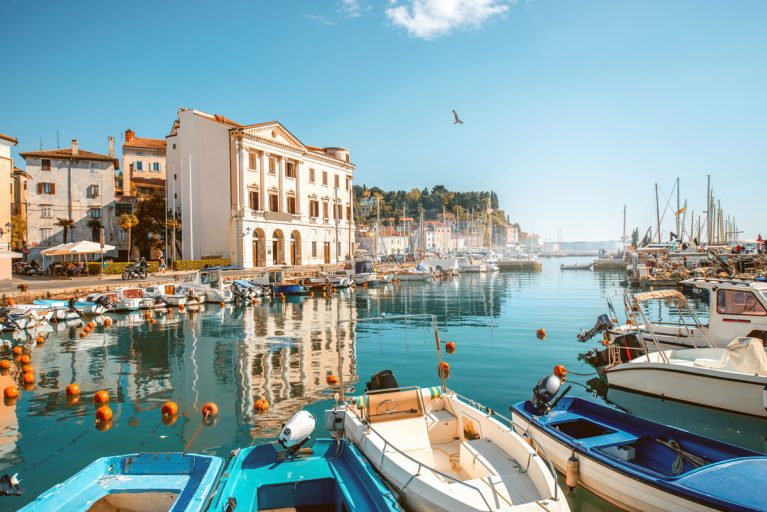 PIran – The most beautiful town on the Slovenian coast surrounded by salt pans, where the world-class fleur de sel (flower of salt) is still produced today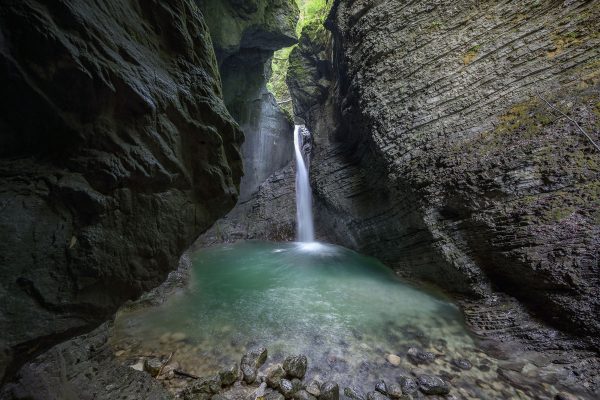 Soča Valley with river Soca – known for a distinct emerald green colour, is considered to be one of the most beautiful rivers in Europe and perfect for waters sports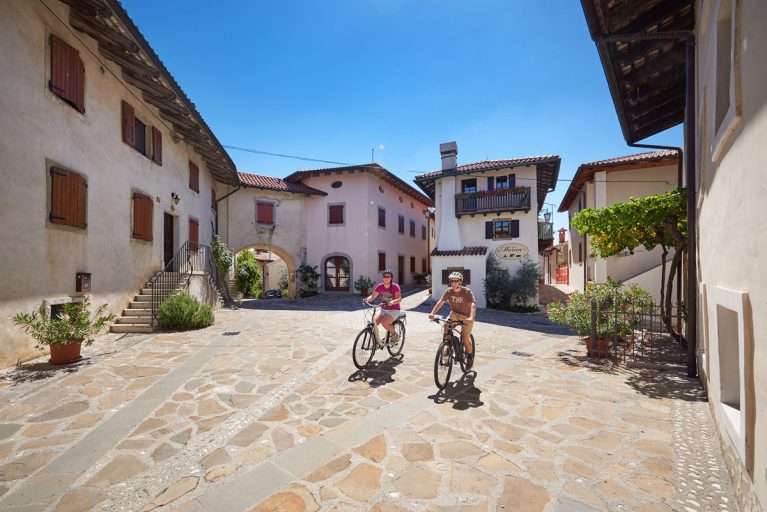 Goriska Brda – sun kissed wine country by Italian border is home of vineyards, olive treese and orchards and the Mediterranea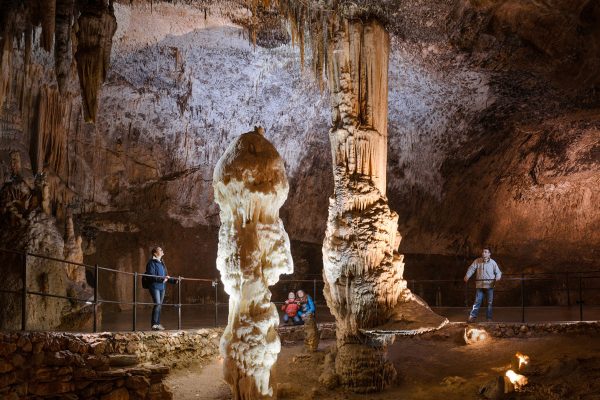 Postojan Cave and Predjama Castle – the most beautiful and spectacular Karst cave in Europe and the biggest castle built in the cave
Slovenia Private Journeys