Destination Overview NEW ZEALAND…
New Zealand, the island country in the southwestern Pacific Ocean, is a part of the Oceania Continent. It is located in the east of Australia and in the south of the Pacific Island Nations of New Caledonia, Fiji and Tonga. The country is split into two main islands, the North-, and the South Island and also numerous smaller islands. Approximately 53% of its population is living in the four largest cities Auckland, Wellington, Christchurch and Hamilton. New Zealand is divided into sixteen regions.
Most places in New Zealand receive over 2,000 hours of sunshine a year, with the sunniest areas – Bay of Plenty, Hawke's Bay and Nelson/Marlborough – receiving over 2,350 hours. New Zealand does not have a large temperature range. The weather can change unexpectedly—as cold fronts or tropical cyclones quickly blow in. Because of this, you should be prepared for sudden changes in weather and temperature if you're going hiking or doing other outdoor activities. In summer (December to February) the average temperature is between 20°C and 30°C.
Use the viewer below to turn the pages of our brochure. Or, download your own copy of our digital brochure "New Zealand | by Insider Journeys" by clicking the "DOWNLOAD" button in the left corner of the viewer.
"New Zealand has elegant restaurants, leading hotels, bars and pubs to dine. Bistros, cafes and family-style restaurants offer good food at reasonable prices. As a nation surrounded by the sea there is lots of seafood all year-round. The country is also well-known for world-class lamb, beef and dairy. A piping-hot roast lamb on a Sunday night is a kiwi staple, best enjoyed with fresh veggies and a glass of Pinot Noir. No trip to New Zealand is complete without a delicious Hangi. Hangi means earth oven and is a traditional Maori method of cooking food using heated rocks buried in a pit oven. The Kiwis also love their desserts – hokey pokey ice cream and Pavlova are real kiwi favorites. You should also try "fish and chips", Kiwi fruit, cheese and wine."


With a patchwork history of Māori, European, Pacific Island and Asian cultures, New Zealand has become a melting-pot population – but one with some special features that make it unique in the world. New Zealand offers a unique variety of flora and fauna like nowhere else in the world. Some important animals that can be found there are endangered bird species like the tuatara, moa, kiwi, kokako, saddleback, huia and the kakapo, the blue duck, several kinds of penguins, dolphins, colossal squids, the sperm whale, glow worms, bats, giant snails, possums and sheep. New Zealand's only poisonous animal, the katipō spider, lives in dunes behind sandy beaches.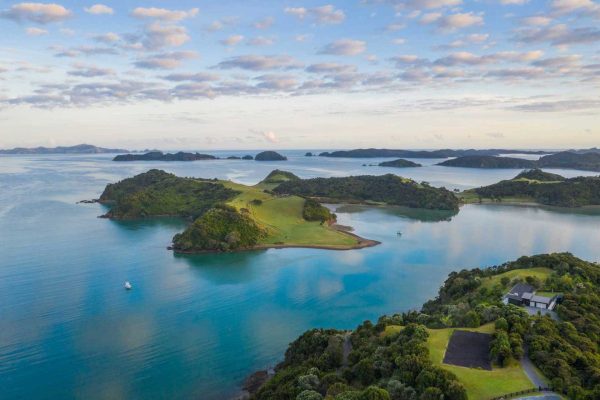 Bay of Islands / Northland – Paihia is a great place to explore all of the Bay of Islands and one can swim with dolphins, walk or drive to the Haruru Falls, or learn about early New Zealand history where the Treaty of Waitangi was first signed. From Paihia you can take the ferry to Russell, the first permanent European settlement and sea port in New Zealand.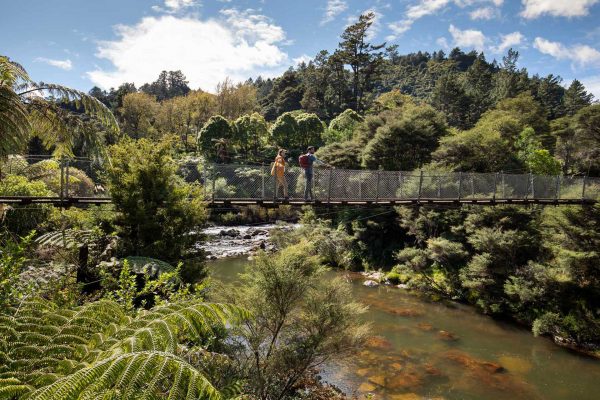 Coromandel Peninsula – Renowned worldwide for its natural beauty – misty rainforests and pristine golden beaches, the Coromandel is blessed with hundreds of natural hideaways, making it an ideal place to slow down, relax and unwind. Dig your own hot spa pool in the sand at Hot Water Beach, explore the Coromandel Forest Park, or cruise the islands by boat.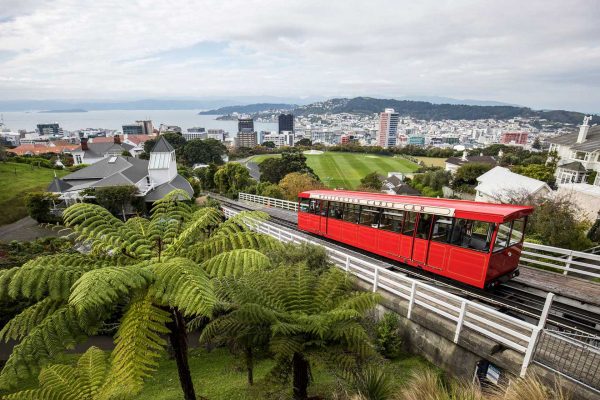 Wellington – New Zealand's capital is compact, cultured and full of character. Nestled between the harbour and the hills, the downtown area is ideal for explorations on foot. Wellington is also a major travel crossroad between North and South Island. The main attractions are the Te Papa museum, the Mount Victoria Lookout and the Cable Car.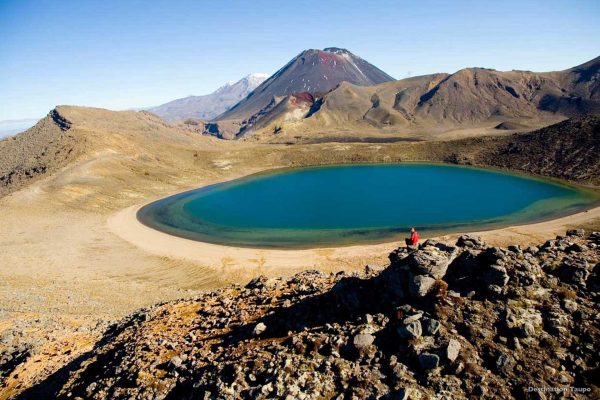 Tongariro National Park – New Zealand's first national park, Tongariro was gifted to the New Zealand people in 1887 by the Ngati Tuwharetoa tribe and is now a World Heritage area. The Tongariro Crossing is regarded as one of the best one-day walks in the world. The 80,000ha Park is enjoyed and explored year-round by hikers, skiers, botanists, geologists and nature lovers alike.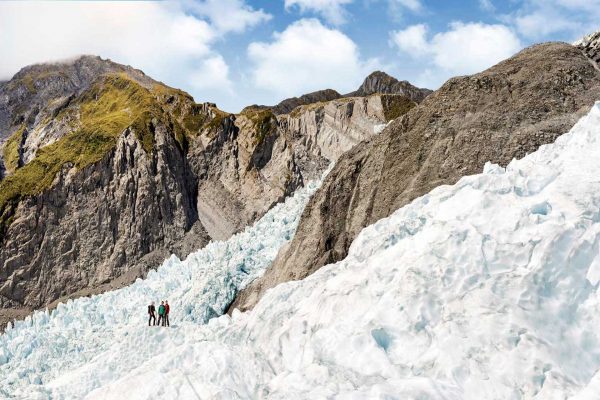 Fox & Franz Glaciers – The Franz Josef is a 12 km long glacier located in Westland Tai Poutini National Park on the West Coast of New Zealand's South Island. Together with the Fox Glacier 20 km to the south, it is unique in descending from the Southern Alps to less than 300 meters above sea level, amidst the greenery and lushness of a temperate rainforest.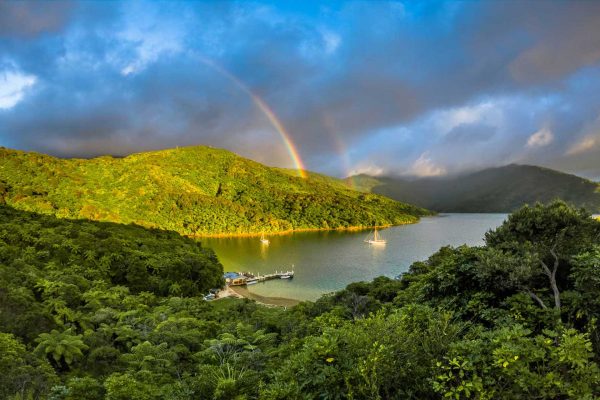 Marlborough Sounds – An extensive network of sea-drowned valleys created by a combination of land subsidence and rising sea levels at the north of the South Island of New Zealand. According to Māori mythology, the sounds are the prows of the sunken waka (canoe) of Aoraki.
New Zealand Private Journeys