All our Small Group Journeys with "Unique" experiences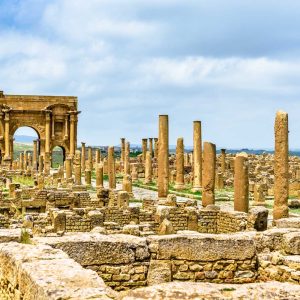 Discover Algeria's captivating cultural diversity on an 11-day adventure. Begin in Algiers, a city steeped in history and architectural influences. Explore historic sites, the UNESCO-listed M'zab Valley in Ghardaïa, Constantine's dramatic gorge, and ancient Roman cities like Timgad and Lambaesis. Djemila's well-preserved Roman ruins and Sétif's archaeology museum offer insights into the past. Visit Cherchell and Tipaza for coastal views and historical treasures. In Algiers, explore museums and unique architecture. Your journey ends with a cultural dinner in Kasbah Palace. Immerse yourself in Algeria's history, landscapes, and diverse culture.

Embark on an incredible journey and immerse yourself in the captivating wildlife of Kenya's iconic safari destinations, including Amboseli National Park and Masai Mara Game Reserve. Witness thrilling game viewing experiences as you track the majestic Big Five animals. Encounter lions, elephants, rhinos, leopards, and buffaloes in their natural habitats. Additionally, embrace the vibrant and colourful Maasai culture, offering a unique cultural immersion during your safari adventure. Prepare for an unforgettable experience that combines extraordinary wildlife encounters with rich cultural experiences.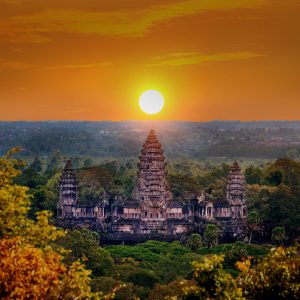 Before dawn, travel to Angkor Wat and explore the grounds by torchlight before watching the sun rise over Angkor Wat's famous spires. Journey through the Cambodian countryside before entering Angkor Thom where you will gain your first view of the many faces of Bayon temple. Stroll through Dom Deak local market before making your way to the Cambodian Landmine Museum.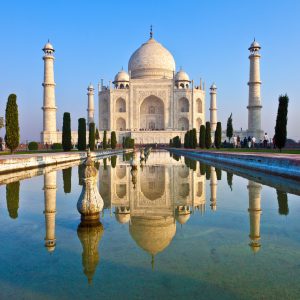 Experience the vibrant streets of Old Delhi on a rickshaw tour, immersing yourself in the local way of life. Marvel at the timeless beauty of the Taj Mahal, a symbol of love crafted in gleaming white marble. Embark on an exhilarating game drive through the pristine forests of Ranthambore National Park, in search of the majestic Royal Bengal Tigers. Explore the Pink City of Jaipur on a captivating rickshaw tour, guided by women who come from the slums and low-income areas of Jaipur. Indulge in local traditions and flavours during a memorable dinner with a warm and welcoming local family in Jaipur. Experience the best of India's cultural heritage and natural wonders on this remarkable journey.

Indulge in a moment of tranquillity at Hamarikyu Garden while savouring the flavours of matcha (green tea) and traditional Japanese sweets. Immerse yourself in the captivating world of bonsai as you stroll through the enchanting Omiya Bonsai Village, home to numerous nurseries and private gardens. Discover the profound Zen culture and exquisite architecture at the Daitokuji Temple complex. Delve into the historic charm of Kurashiki, where former rice storehouses have been transformed into captivating museums and charming cafés.