Steung Siem Reap Hotel provides a relaxing retreat from the temple and bustling town of Siem Reap with luxurious and specious and great services and facilities in a relax atmosphere with Cambodian hospitality and Angkorian charm.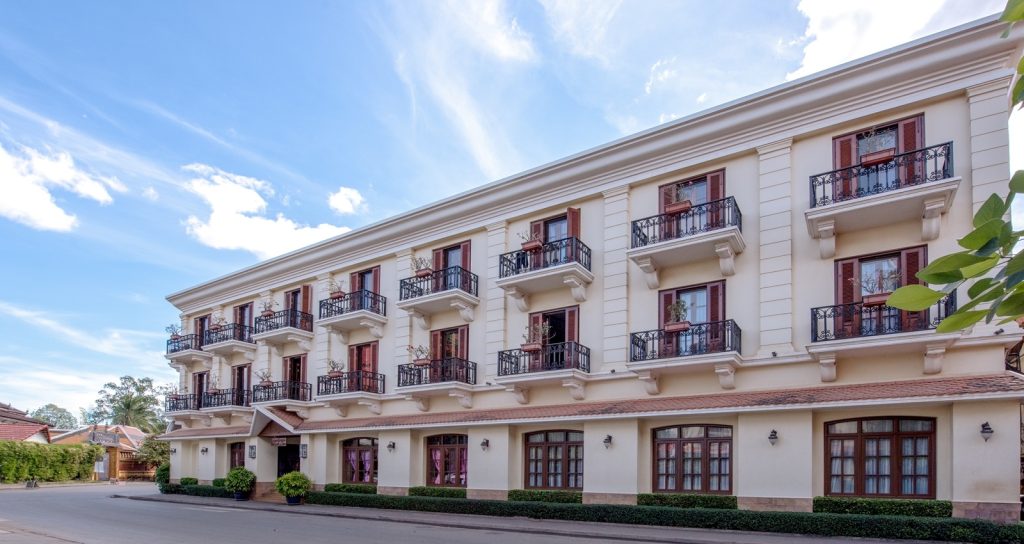 About the Hotel
Located in the French Quarter; Psah Chas (Old Market) retaining her true colonial French characteristics, wooden louvre french-windows, doors and wooden floors complete with wrought iron balconies. The interiors whilst youthfully modern, bright airy and cheerful retain some semblance of her 1930's art-decor characteristics with a hint Khmer flavour. 76 appointed rooms and suites – a fine old and elegant hotel, was established in the early 1920's soon after construction of the Wat Preah Prom Rath Temple.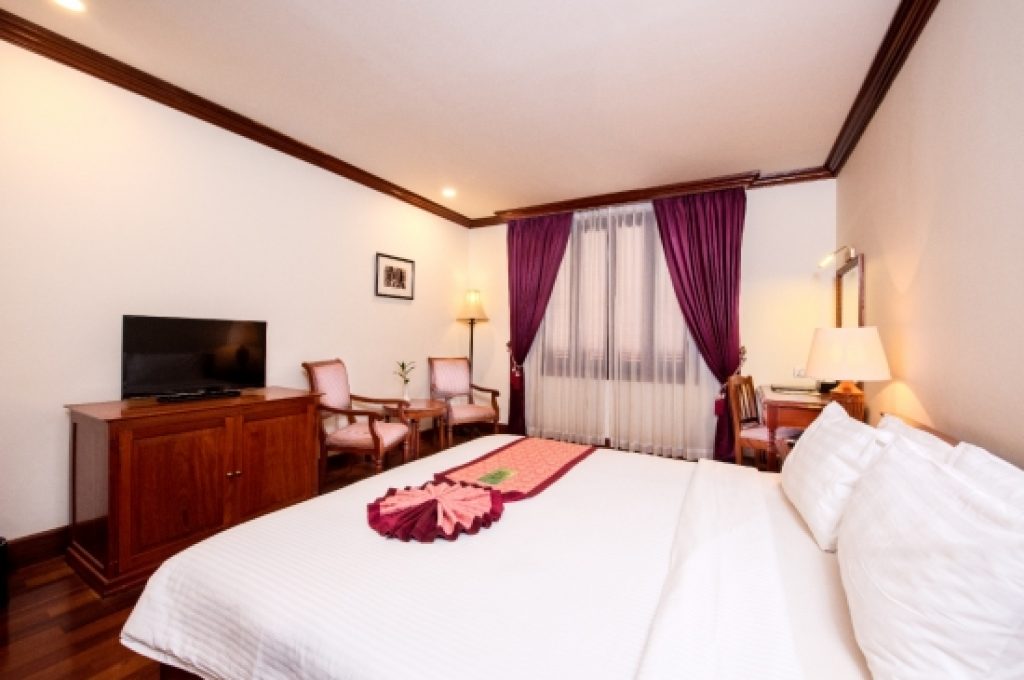 About the Rooms
The Superior rooms are located in both building, wooden floor, sound proof window, all rooms are full set of amenities, rooms designed as French colonial characteristic blended with Khmer Cultural Products mixing with the high class and modern facilities.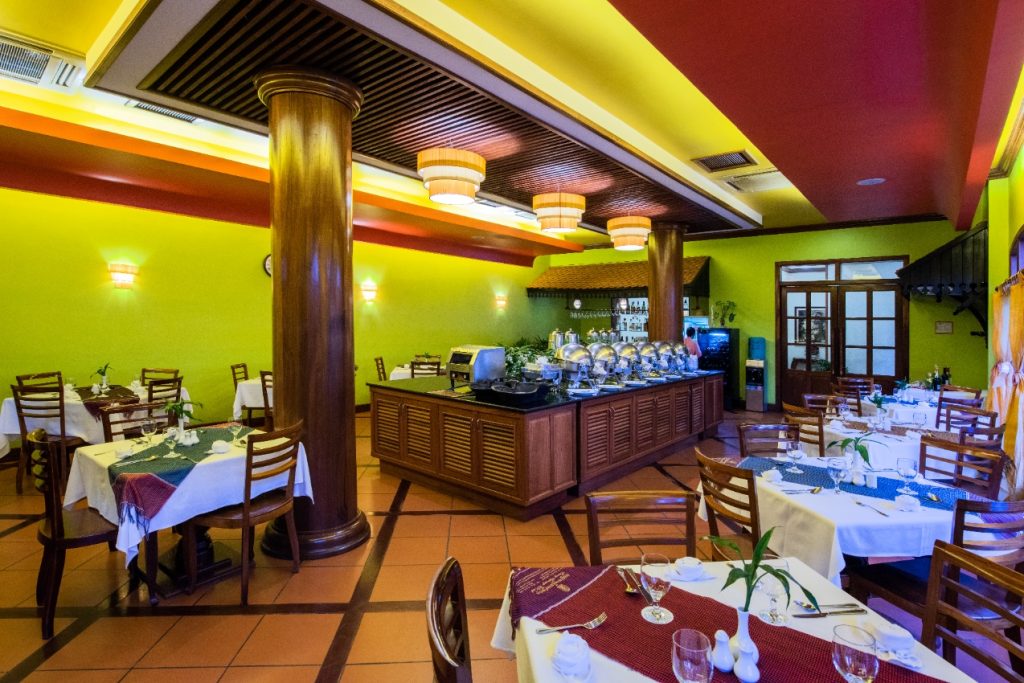 About Dining
Steung Siemreap Hotel has one restaurant and one bar connected each other located next to the swimming pool. The restaurant offer multi selection on international and Khmer cuisines. With choices of buffet and delicious A-la-carte specialty, the executive chef makes the Siem Reap authentic dishes to offer you a real locality of food experience.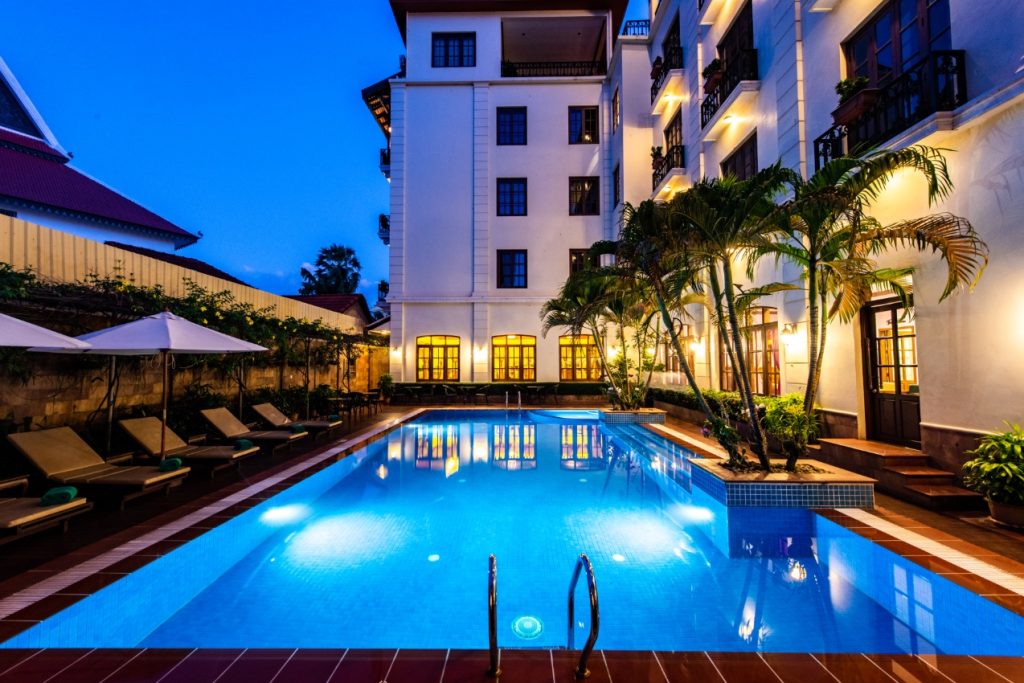 About Facilities and Recreation
Located on the Ground floor next to Restaurant, the pool will be open daily from 6:00 am to 20:00 pm. The changing rooms is next to the pool or in the female/male changing room and a sauna room.