La Niche D'Angkor Boutique Hotel
La Niche d' Angkor Boutique Hotel is a family-run boutique hotel built around the swimming pool and lush tropical garden. Located in the heart of Siem Reap town just about 5 minutes' walk to the Siem Reap City Center, Pub Street, Old Market, Night Markets, Banks, Restaurants and Shopping areas.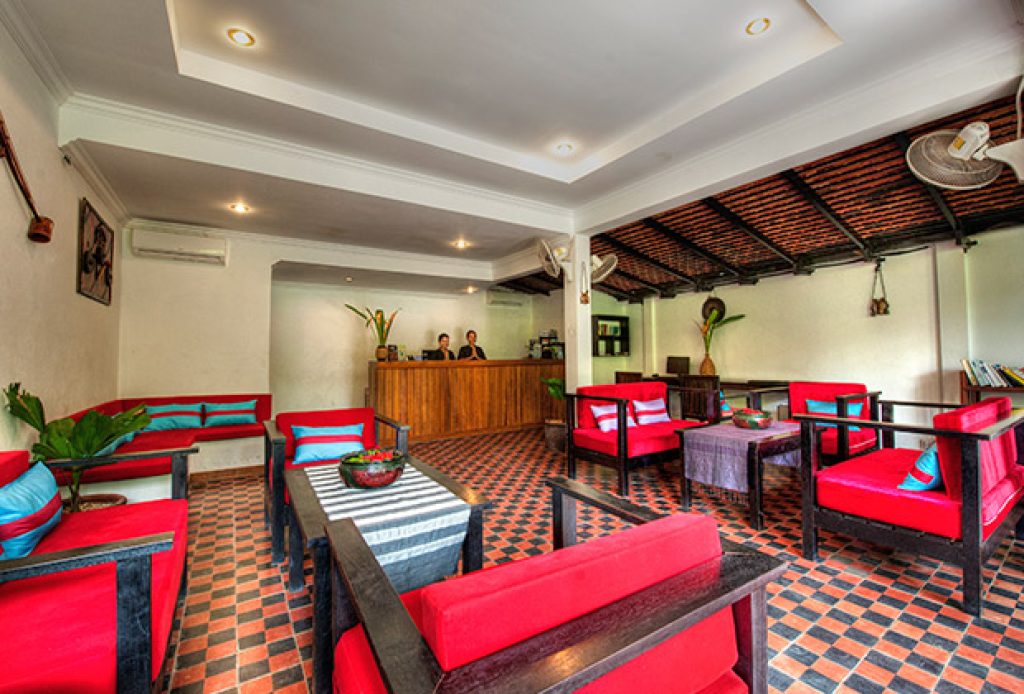 About the Hotel
La Niche D'angkor Boutique Hotel offers 14 deluxe double rooms, 10 deluxe twin bedrooms, 04 deluxe triple rooms (02 rooms with one queen size bed and one single bed and the other two rooms with three separate single beds), 02 family rooms and 06 inter-connecting rooms (one double room connected with one twin bed room). Most of the rooms have terrace and views of the big beautiful swimming pool setting in the middle of a lush tropical garden and some have view to the garden.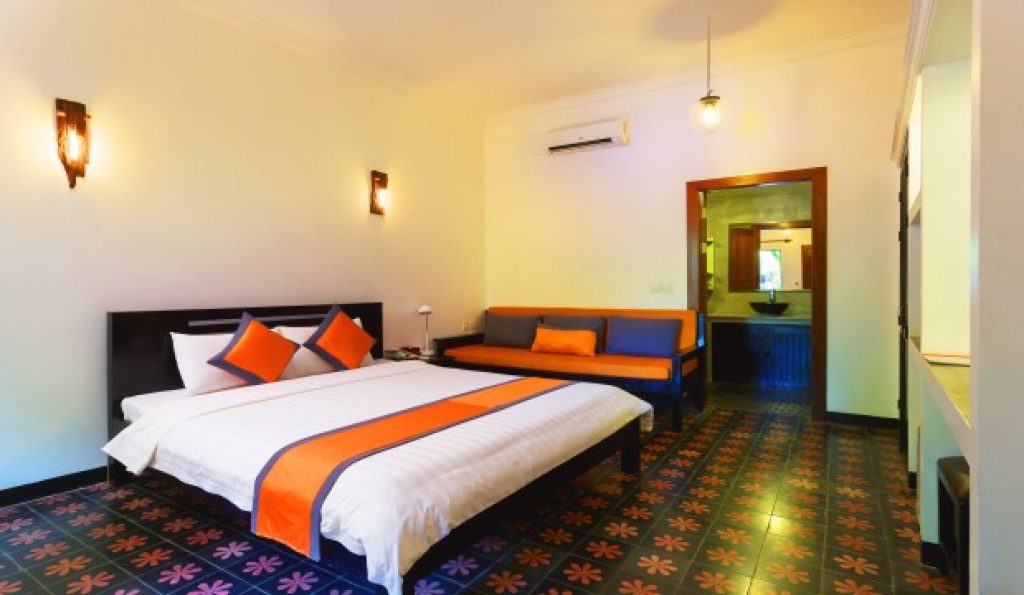 About the Rooms
The boutique hotel offers 36 rooms, decorated in a modern Cambodian style. All rooms have the following amenities: air conditioner, flatscreen Satellite TV's, free WiFi, coffee and tea making facilities, bathroom with bath and a separate shower , mini- bar, safe- deposit box, hairdryer and each room has a private balcony.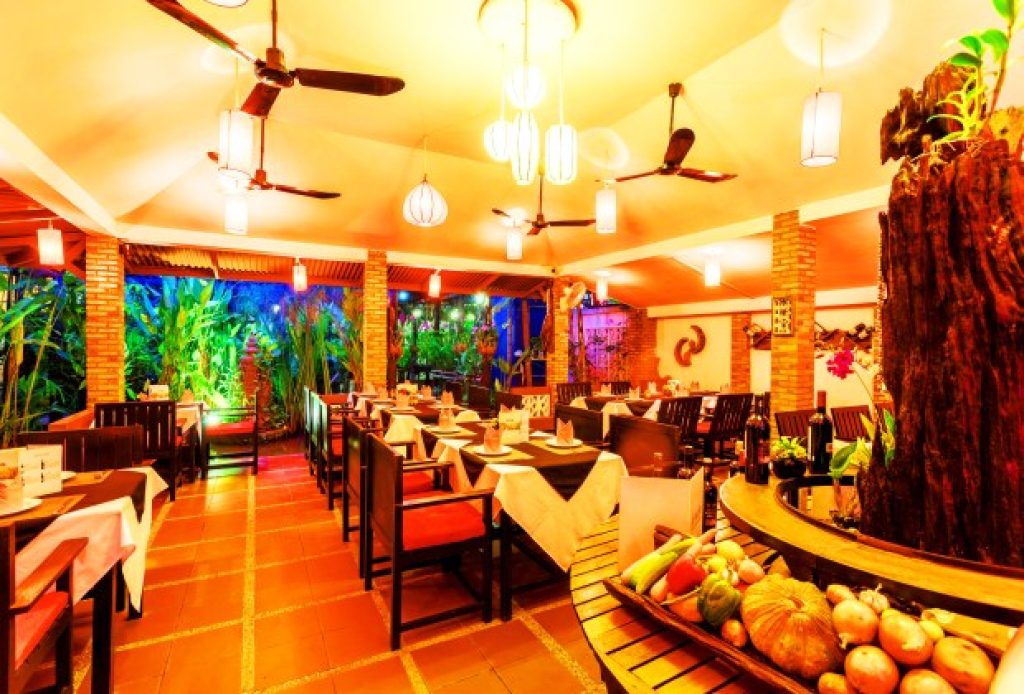 About Dining
The Coconut Restaurant is an open air restaurant with terrace offering a choice of traditional Cambodian cuisine and international dishes with local touch. The Restaurant is set in a peaceful and relaxing atmosphere overlooking to greenery garden and swimming pool. The Mango Bar is located near the restaurant serving light snacks and refreshments throughout the day.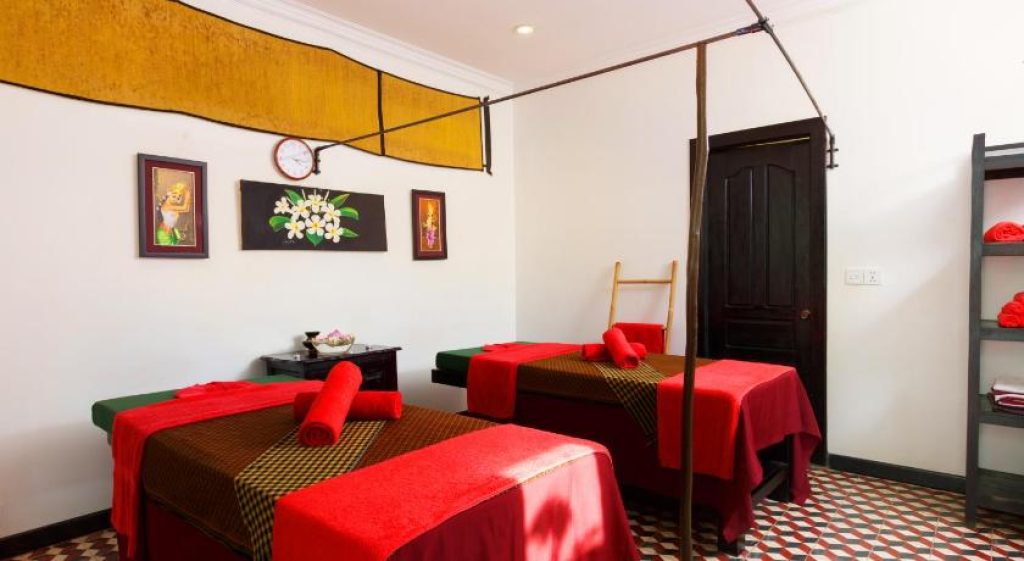 About Facilities and Recreation
When you need to re-balance and rejuvenate your body in between daily routines La Niche Spa is the perfect answer for a time and resource saving relaxation. A therapeutic health massage well suited to urban lifestyle. La Niche Spa provides professional massage to restore and enhance natural beauty from the inside. Tune your body, mind and spirit and let yourself go get pampered and freshened. Indulge yourself in the relaxation and simplicity of La Niche Spa. Experience the true pleasure of cozy stylish ambience, clean and hygienic environment; unique tasteful decoration.