Turkey – just the name itself conjures up visions of oriental splendour, mystery, and intrigue. Turkey is one of the world's most popular tourism destinations. The rectangular shaped country is surrounded on three sides by three different seas. Its shores are laced with beaches, bays, coves, ports, islands, and peninsulas. Turkey is also blessed with majestic mountains and valleys, lakes, rivers, waterfalls, and grottoes perfect for winter and summer tourism and sports of all kinds.

Top Highlights

The Turkish Riviera
The Turquoise Riviera (also known as the Turkish Riviera or the Turquoise Coast) is the name generally given to the stretch of beautiful waters encompassing the provinces of Antalya, Muğla and the southern Aegean of Izmir. In short, it's a region of breath-taking natural beauty, with a warm climate, warm sea, mountainous scenery, gorgeous beaches, thousands of kilometres of coves and shorelines to explore, – not to mention the inland waterfalls, forests, hiking trails and more.

UNESCO Sites
Turkey is home to 16 cultural and 2 mixed UNESCO World Heritage Sites. Mixed heritage sites contain elements of both natural and cultural significance. History comes alive as you travel within Turkey. Sites with unique cultural and historical significance can be admired and will enrich your knowledge of humanity's extensive heritage and all are of great historical importance. Many civilizations from the earliest ages of humanity have settled in Turkey and have left their mark across this beautiful country.

Turkish Delights
Turkish cuisine is one of the most varied and richest in the world. Turkey is on the crossroads of Europe and Asia. This unique location combined with the migration of Turks over the centuries from Central Asia to Europe has shaped the identity of its gastronomy. The diversity of fauna and flora has also contributed to the great variety in regional cuisines. Almost every region in Turkey offers its own gastronomic experience and they all await you to discover them!
All Journeys

10-Days

11-Days

12-Days

13-Days

14-Days

15-Days

16-Days

17-Days

18-Days

2-Days

3-Days

4-Days

5-Days

5-Nights

6-Days

7-Days

7-Nights

8-Days

9-Days

Adventure

Algeria

Animals

Argentina

Armenia

Auckland

Azerbaijan

Bahrain

Bali

Bangkok

Bangladesh

Beach Escapes

Beach Extension

Beijing

Bespoke

Bhutan

Bolivia

Buenos Aires

Cairo

Cambodia

Cameroon

Canada

Cape Verde

Chiang Mai

Chile

China

City Explorer

Colibri Group Journey

Colibri Travel

Colombia

Croatia

Cuba

Culinary

Destination Trip

Dhaka

Dolphins

Egypt

Family

Georgia

Germany

Highlight Tour

Hiroshima

Hoi An

Hong Kong

Hotel Specials

Hurghada

India

Indonesia

Island Hopping

Israel

Italy

Japan

Jordan

Journeys

Kenya

Kep

Kyoto

Langkawi

Laos

Madagascar

Malaysia

Marrakech

Morocco

Movie Tour

Multi Country

Myanmar

Namibia

Nature

Nepal

New Zealand

Panama

Peru

Philippines

Phnom Penh

Phu Quoc

Portugal

Private Journey

River Cruise

Rwanda

Safari Tour

Santiago de Chile

Saudi Arabia

Self-Drive Tour

Siem Reap

Singapore

Slovenia

Small Group Journeys

South Korea

Spain

Sri Lanka

Stopover

Tangier

tanzania

Thailand

Tokyo

Uganda

United Arab Emirates

United States

Vietnam

Weekend Getaway

Wellness

Whales

Wilderness

Zagreb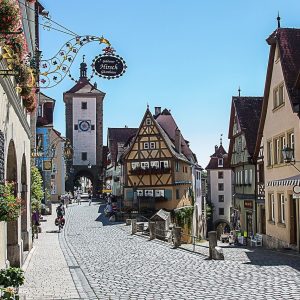 Experience nature, art and culinary delights on Germany's oldest holiday route.Enjoy its relaxed spirit on 460-kilometers from the Main River to the Alps.Get impressed by the unique scenery and let our knowledgeable guides introduce you to the German culture from…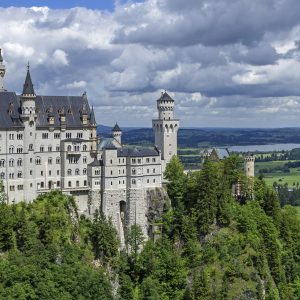 Immerse yourselves into Germany's history from the middle age to the modern era. Get fascinated by Germany's ancient, but well-kept castles and different German regions and their immense variety of German food. Your guides are locals, who will entertain you…

Istanbul
The one and only crossroads of Eastern and Western culture, it unites hidden history as the capital of three Empires, world-famous Turkish cuisine, Ottoman style Shopping (Grand Bazaar & Spice Market), and a world-renowned nightlife.

Bodrum
Considered as the "St. Tropez of Turkey" the city has gained the reputation as the centre of the Turkish art community with its lively, friendly and Bohemian atmosphere and many small galleries.

Kuşadasi
With the ruined city of ancient Ephesus, a UNESCO world heritage site. Kusadasi is known for its lively downtown, rich history, fun night life, broad sandy beaches, and top class restaurants. The nearby humble village of Şirince is famed for local fruit wines.

Cappadocia
The land of beautiful horses, unique accommodation opportunities in cave hotels, well-known local wines, famed as carpet-weaving and known for hot-air balloon experiences over the fairy chimneys.

Bursa
The first capital of the Ottoman Empire. It is well known for thermal baths in and around the city but also homeland to the very famous Turkish folklore shadow puppet show. The nearby Uldudag is the largest and most celebrated winter-sports and skiing centre in Turkey.

Erzurum
Where one can find world-class ski resorts, shopping-centre-lined streets, but also Lake Tortum just around the corner. Discover the "Oltu" stone, a specific semi-precious local black stone carved in the area from which various forms of jewellery and rosary beads are made of.

Antalya
A world-renowned rock-climbing spot with impressive waterfalls, a fascinating theme park consisting of adventure park and aqua park, rafting and jeep safari opportunities, and the mysteries of the sunken city.

Çanakkale
The area around the Dardanelles is full of history, both ancient and modern. It has always been a crossing point of invading armies for centuries, the legendary story of the Trojan wars took place here but also the Battle of Çanakkale during the 1st World War.

Denizli
The natural healing hidden in Anatolia. The region varies from the World-famous Pamukkale travertines to thermal springs, and is protected by the UNESCO.