From palm-lined lakeshores to sparkling glaciers, from medieval villages to buzzing cities – Switzerland offers an incredible number of sights. The concentration of attractions is unrivalled worldwide. Renowned for its chocolates and watches, tourism in Switzerland is a delight. With numerous stunning lakes, Alpine passes offering spectacular views, mountains perfect for skiing and snow-walking, and UNESCO World Heritage sites aplenty, Switzerland is a country just waiting to be explored.

Top Highlights

Matterhorn & Mountains
The Matterhorn and Switzerland are inseparably linked to each other. The pyramid shaped colossus of a mountain, which is very difficult to climb, is said to be the most-photographed mountain in the world. The Klein-Matterhorn ("Little Matterhorn"), which can be reached via a funicular, lies adjacent to the Matterhorn, and makes for a wonderfully scenic and enjoyable visit.

Chocolate & Cheese
Switzerland is synonymous with chocolates and cheese and makes some of the best chocolates and cheese in the world. These Swiss culinary delights are famous internationally for their high quality and varieties. Cheese was first made in Switzerland in the 15th century and over the years, its popularity abroad has led to exports worth over 700 million US dollars!

Swiss Villages
Switzerland is full of little villages, towns and regions with plenty of charm, character and surprises awaiting. Discover the secret treasures of some of Switzerland's less-familiar places and journey through Idyllic landscapes, traditional small towns and mountain villages where it seems as if time has stood still. The villages of Switzerland offer romance, culture and history throughout.
All Journeys

10-Days

11-Days

12-Days

13-Days

14-Days

15-Days

16-Days

17-Days

18-Days

2-Days

3-Days

4-Days

5-Days

5-Nights

6-Days

7-Days

7-Nights

8-Days

9-Days

Adventure

Algeria

Animals

Argentina

Armenia

Auckland

Azerbaijan

Bahrain

Bali

Bangkok

Bangladesh

Beach Escapes

Beach Extension

Beijing

Bespoke

Bhutan

Bolivia

Buenos Aires

Cairo

Cambodia

Cameroon

Canada

Cape Verde

Chiang Mai

Chile

China

City Explorer

Colibri Group Journey

Colibri Travel

Colombia

Croatia

Cuba

Culinary

Destination Trip

Dhaka

Dolphins

Egypt

Family

Georgia

Germany

Highlight Tour

Hiroshima

Hoi An

Hong Kong

Hotel Specials

Hurghada

India

Indonesia

Island Hopping

Israel

Italy

Japan

Jordan

Journeys

Kenya

Kep

Kyoto

Langkawi

Laos

Madagascar

Malaysia

Marrakech

Morocco

Movie Tour

Multi Country

Myanmar

Namibia

Nature

Nepal

New Zealand

Panama

Peru

Philippines

Phnom Penh

Phu Quoc

Portugal

Private Journey

River Cruise

Rwanda

Safari Tour

Santiago de Chile

Saudi Arabia

Self-Drive Tour

Siem Reap

Singapore

Slovenia

Small Group Journeys

South Korea

Spain

Sri Lanka

Stopover

Tangier

tanzania

Thailand

Tokyo

Uganda

United Arab Emirates

United States

Vietnam

Weekend Getaway

Wellness

Whales

Wilderness

Zagreb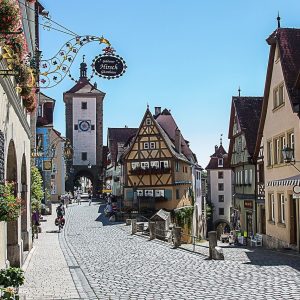 Experience nature, art and culinary delights on Germany's oldest holiday route.Enjoy its relaxed spirit on 460-kilometers from the Main River to the Alps.Get impressed by the unique scenery and let our knowledgeable guides introduce you to the German culture from…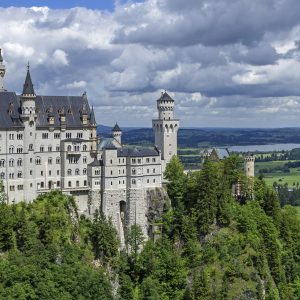 Immerse yourselves into Germany's history from the middle age to the modern era. Get fascinated by Germany's ancient, but well-kept castles and different German regions and their immense variety of German food. Your guides are locals, who will entertain you…

Geneva
Feel the urban nature. A walk along the lake, a ride on a boat and then a café on a terrace in the Old Town. The Rhône crossing the city, saying hi to the building with its crystal-clear water. Welcome to Geneva!

Winter sports & Ski Resorts
Switzerland have their snow-capped peaks to thank for being made of one of the world's most popular travel destinations. Up until this very day, their mountains still captivate skiers, snowboarders, tobogganers and other winter sports enthusiasts.

Zurich
The cosmopolitan city by the water combines creative urban life with nature in all its glory. Zurich is abuzz with activity day and night with its countless events, diverse museums, own food festival and Switzerland's most vibrant nightlife. And if you're after rest and relaxation, you can be in the Swiss mountains in less than an hour.

Albula/Bernina railway
130kilometres in one train. The Albula/Bernina railway line forms the heard of the UNESCO World Cultural Heritage listing and is regarded as one of the world's most spectacular routes. The UNESCO route itself overs 122 kilometres from Thusis to Tirano, passing 196 bridges, 55 tunnels and 20 towns along the way.

Interlaken
Interlaken lies in the Bernese Oberland on an alluvial plain, between Lake Thun and Lake Brienz. The vacation destination, which is presided over by the three mighty mountains, Eiger, Mönch and Jungfrau, is the starting point for numerous activities.

Bern
Not many cities have managed to retain their historic features quite as successfully as Bern, the capital of Switzerland. The old town of Bern is a UNESCO World Heritage Site and thanks to its 6 kilometres of arcades - the locals refer to them as 'Lauben' - boasts on of the longest weather-sheltered shopping promenades in Europe.