Sweden is a country rich in opportunities; from the Arctic beauty of the North with its midnight sun, to the castles of the southernmost province Skåne with its more continental flavour. Visitors to Northern Sweden can experience the frozen thrills of the Ice Hotel in Jukkasjärvi, dog sledging, ice fishing, snowmobiling and more. Further South, visitors can enjoy the 1,680 miles of coastline with tens of thousands of islands to explore.

Top Highlights

Lakes
With over 100,000 lakes in Sweden, you're never too far from a beautiful lakeside. And thanks to Sweden's right of public access, these serenity-inducing waters are free for all to enjoy. Embark on any number of activities – from refreshing wild swimming and peaceful kayak excursions to Nordic tour skating and tranquil fishing experiences.

The Edible Country
In Sweden, naturally healthy food can be found just around the corner – in the forests, lakes, and meadows. That's why the world's largest gourmet restaurant has been created: the Edible Country. In collaboration with four Michelin-starred chefs, inspirational menus have been created, featuring local produce to help you experience the Swedish pantry.

Vikings
Vikings have captured the imaginations of all ages for centuries – and perhaps more so now than ever via films and TV series such as The Northman and Vikings: Valhalla. Often portrayed as bloodthirsty warriors, there's a lot more to these seafaring Scandinavians who were also dedicated farmers, master shipbuilders and skilled craftspeople.
All Journeys

10-Days

11-Days

12-Days

13-Days

14-Days

15-Days

16-Days

17-Days

18-Days

2-Days

3-Days

4-Days

5-Days

5-Nights

6-Days

7-Days

7-Nights

8-Days

9-Days

Adventure

Algeria

Animals

Argentina

Armenia

Auckland

Azerbaijan

Bahrain

Bali

Bangkok

Bangladesh

Beach Escapes

Beach Extension

Beijing

Bespoke

Bhutan

Bolivia

Buenos Aires

Cairo

Cambodia

Cameroon

Canada

Cape Verde

Chiang Mai

Chile

China

City Explorer

Colibri Group Journey

Colibri Travel

Colombia

Croatia

Cuba

Culinary

Destination Trip

Dhaka

Dolphins

Egypt

Family

Georgia

Germany

Highlight Tour

Hiroshima

Hoi An

Hong Kong

Hotel Specials

Hurghada

India

Indonesia

Island Hopping

Israel

Italy

Japan

Jordan

Journeys

Kenya

Kep

Kyoto

Langkawi

Laos

Madagascar

Malaysia

Marrakech

Morocco

Movie Tour

Multi Country

Myanmar

Namibia

Nature

Nepal

New Zealand

Panama

Peru

Philippines

Phnom Penh

Phu Quoc

Portugal

Private Journey

River Cruise

Rwanda

Safari Tour

Santiago de Chile

Saudi Arabia

Self-Drive Tour

Siem Reap

Singapore

Slovenia

Small Group Journeys

South Korea

Spain

Sri Lanka

Stopover

Tangier

tanzania

Thailand

Tokyo

Uganda

United Arab Emirates

United States

Vietnam

Weekend Getaway

Wellness

Whales

Wilderness

Zagreb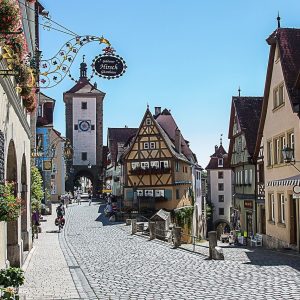 Experience nature, art and culinary delights on Germany's oldest holiday route.Enjoy its relaxed spirit on 460-kilometers from the Main River to the Alps.Get impressed by the unique scenery and let our knowledgeable guides introduce you to the German culture from…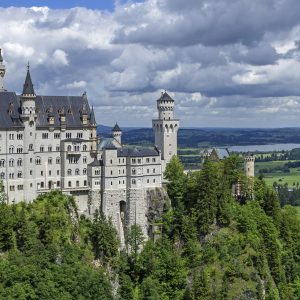 Immerse yourselves into Germany's history from the middle age to the modern era. Get fascinated by Germany's ancient, but well-kept castles and different German regions and their immense variety of German food. Your guides are locals, who will entertain you…

Stockholm
Stockholm is known as one of the most inclusive and welcoming cities in the world. Its contemporary, urban appeal is balanced with centuries-old history and closeness to nature. As for the things to do in Stockholm, the list is endless.

Uppsala
Uppsala bridges the gap between academia and modern innovation. This vibrant university town has many strings to its historically significant bow.

Sundsvall
Sundsvall is one of Sweden's most fascinating cities, offering not only a cool urban setting but also unique natural landscapes.

Gotland
Gotland is a paradise island with characterful wilderness and a coastline punctuated with sandy beaches and sculptural sea stacks. Historically significant, its main town Visby is a Viking-era wonder and UNESCO World Heritage Site.

Swedish Lapland
A visit to Swedish Lapland will open up a unique world, combining vast expanses of nature, authentic Sami culture and culinary specialities.

Bohuslän
Stretching along the west coast of Sweden from Gothenburg to the Norwegian border, Bohuslän is a seaside paradise celebrated for its seafood delicacies, cultural heritage and numerous outdoor activities – boating and sailing included.