Qatar has an abundance of attractions on offer, with its natural reserves, historic forts, international resorts and five–star hotels, public parks, restaurants, and malls. Qatar is considered one of the safest tourist destinations in the world, where one can observe the generous hospitality which characterizes the Arabic culture. Known for its terrains that entail an arid desert and long Persian Gulf shoreline filled with beaches and dunes, Qatar is one of the most gorgeous countries in the world. 

Top Highlights

Historic Forts
One of the many forts in Qatar is the immaculately restored Al Zubarah Fort. This UNESCO World Heritage site is one of the most extensive and best-preserved examples of an 18th–19th century settlement in the country. It covers the remains of a walled coastal town that once ranked as one of the Gulf's most important pearl diving and trading centres with links extending to the Indian Ocean.

An Inland Sea
In the south-eastern corner of the country lies one of Qatar's most impressive natural wonders, the 'Inland Sea' or Khor Al Adaid. A UNESCO recognized natural reserve with its own ecosystem, this is one of the few places in the world where the sea encroaches deep into the heart of the desert. Inaccessible by road, this tranquil expanse of water can only be reached by crossing the rolling dunes.

Islamic Art
Experience 14 centuries of great art at The Museum of Islamic Art's magnificent and imaginatively presented displays of the finest art and artefacts from across the Islamic world. No visitor can fail to be impressed by the quality and diversity of the collections, housed in a modern architectural masterpiece designed by IM Pei. The museum ensures fresh interest through its constantly changing programme of special exhibitions.
All Journeys

10-Days

11-Days

12-Days

13-Days

14-Days

15-Days

16-Days

17-Days

18-Days

2-Days

3-Days

4-Days

5-Days

5-Nights

6-Days

7-Days

7-Nights

8-Days

9-Days

Adventure

Algeria

Animals

Argentina

Armenia

Auckland

Azerbaijan

Bahrain

Bali

Bangkok

Bangladesh

Beach Escapes

Beach Extension

Beijing

Bespoke

Bhutan

Bolivia

Buenos Aires

Cairo

Cambodia

Cameroon

Canada

Cape Verde

Chiang Mai

Chile

China

City Explorer

Colibri Group Journey

Colibri Travel

Colombia

Croatia

Cuba

Culinary

Destination Trip

Dhaka

Dolphins

Egypt

Family

Georgia

Germany

Highlight Tour

Hiroshima

Hoi An

Hong Kong

Hotel Specials

Hurghada

India

Indonesia

Island Hopping

Israel

Italy

Japan

Jordan

Journeys

Kenya

Kep

Kyoto

Langkawi

Laos

Madagascar

Malaysia

Marrakech

Morocco

Movie Tour

Multi Country

Myanmar

Namibia

Nature

Nepal

New Zealand

Panama

Peru

Philippines

Phnom Penh

Phu Quoc

Portugal

Private Journey

River Cruise

Rwanda

Safari Tour

Santiago de Chile

Saudi Arabia

Self-Drive Tour

Siem Reap

Singapore

Slovenia

Small Group Journeys

South Korea

Spain

Sri Lanka

Stopover

Tangier

tanzania

Thailand

Tokyo

Uganda

United Arab Emirates

United States

Vietnam

Weekend Getaway

Wellness

Whales

Wilderness

Zagreb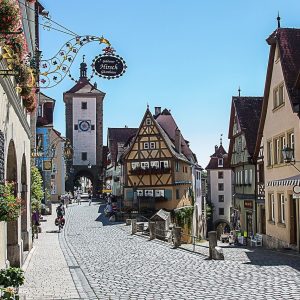 Experience nature, art and culinary delights on Germany's oldest holiday route.Enjoy its relaxed spirit on 460-kilometers from the Main River to the Alps.Get impressed by the unique scenery and let our knowledgeable guides introduce you to the German culture from…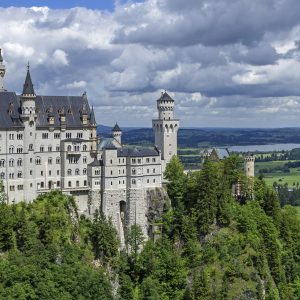 Immerse yourselves into Germany's history from the middle age to the modern era. Get fascinated by Germany's ancient, but well-kept castles and different German regions and their immense variety of German food. Your guides are locals, who will entertain you…

Al Khor
Some of Qatar's vibrant natural wonders reside in this area like the the ancient Ain Hleetan Well and the Al Khor Towers, the Thakira Mangroves, Purple Island, Al Farkiah Beach, and last, but not least, the Al Khor Park and Zoo and the Al Bayt Stadium where the first FIFA World Cup Qatar 2022 match will take place.

The Pearl
The Pearl Qatar is a man-made island near Doha's prestigious West Bay District. Discover a fascinating Island, where luxury, recreation and a thriving community coexist.

Doha
From a pearling and fishing village of great importance, with around 350 pearling boats at the beginning of the 20th century, Doha underwent a complete economic transformation and became a modern and prosperous city.

Imam Abdul Wahhab Mosque
Standing atop a hill, the Qatar State Grand Mosque melds tradition and modernity.

Al Zubarah Fort
The fort overlooks the ruins of a once bustling pearling and trading town which bore witness to fierce tribal battles in the 18th century as powerful empires fought for regional dominance. Today, the fort has been transformed into a museum where visitors can explore artefacts from the pearl diving era.

The desert
The undulating sand dunes of Qatar's desert proffer a stark beauty, and are a popular destination for a recreational safari or the spectacular landscape.