If you think of the Netherlands, flowers, windmills and wooden shoes come to mind – but Holland has so much more to offer! Enjoy a beach walk along coast or a cycling tour of the Veluwe. Experience the hospitality of North Brabant, the authentic charm of the Hanseatic cities and the Achterhoek in eastern Holland. Immerse yourself in Dutch culture in the modern metropolises, historic cities, and picturesque villages in the west.

Top Highlights

Cycling
The Netherlands is the ultimate destination for cycling thanks to its flat landscape, mild climate, short distances and wonderful infrastructure. It's safe, easy and great fun! More than 37,000 kilometres of bicycle paths are waiting for you throughout the country. So if you want to see more of Holland, one of the best ways to do so is by bicycle.

Icons
The Netherlands (or Holland) may be a small country, but it's packed with world famous icons. Discover the bulb fields, windmills, cheese markets, wooden shoes, canals of Amsterdam, masterpieces of Old Masters, Delft Blue earthenware, innovative water-management and millions of bicycles. Find out more about these and other typical Dutch highlights with a visit to the Netherlands.

All Seasons
Discover the Netherlands in every season. Summer, winter, spring and fall. Every season in the Netherlands has its own charm. Enjoy the typical Dutch flower fields in spring or go for a walk along the Veluwe's flowering heather in the fall. Show off your skating skills in winter or be a beach bum in the summer. Celebrate the Dutch seasons!
All Journeys

10-Days

11-Days

12-Days

13-Days

14-Days

15-Days

16-Days

17-Days

18-Days

2-Days

3-Days

4-Days

5-Days

5-Nights

6-Days

7-Days

7-Nights

8-Days

9-Days

Adventure

Algeria

Animals

Argentina

Armenia

Auckland

Azerbaijan

Bahrain

Bali

Bangkok

Bangladesh

Beach Escapes

Beach Extension

Beijing

Bespoke

Bhutan

Bolivia

Buenos Aires

Cairo

Cambodia

Cameroon

Canada

Cape Verde

Chiang Mai

Chile

China

City Explorer

Colibri Group Journey

Colibri Travel

Colombia

Croatia

Cuba

Culinary

Destination Trip

Dhaka

Dolphins

Egypt

Family

Georgia

Germany

Highlight Tour

Hiroshima

Hoi An

Hong Kong

Hotel Specials

Hurghada

India

Indonesia

Island Hopping

Israel

Italy

Japan

Jordan

Journeys

Kenya

Kep

Kyoto

Langkawi

Laos

Madagascar

Malaysia

Marrakech

Morocco

Movie Tour

Multi Country

Myanmar

Namibia

Nature

Nepal

New Zealand

Panama

Peru

Philippines

Phnom Penh

Phu Quoc

Portugal

Private Journey

River Cruise

Rwanda

Safari Tour

Santiago de Chile

Saudi Arabia

Self-Drive Tour

Siem Reap

Singapore

Slovenia

Small Group Journeys

South Korea

Spain

Sri Lanka

Stopover

Tangier

tanzania

Thailand

Tokyo

Uganda

United Arab Emirates

United States

Vietnam

Weekend Getaway

Wellness

Whales

Wilderness

Zagreb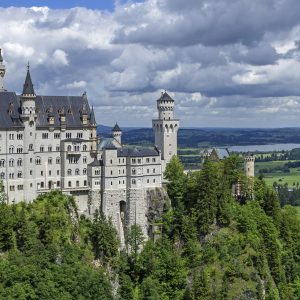 Immerse yourselves into Germany's history from the middle age to the modern era. Get fascinated by Germany's ancient, but well-kept castles and different German regions and their immense variety of German food. Your guides are locals, who will entertain you…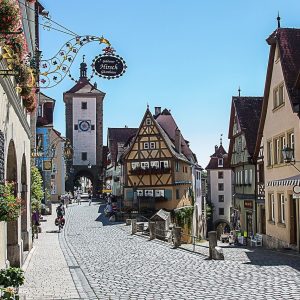 Experience nature, art and culinary delights on Germany's oldest holiday route.Enjoy its relaxed spirit on 460-kilometers from the Main River to the Alps.Get impressed by the unique scenery and let our knowledgeable guides introduce you to the German culture from…

Gouda
Gouda is world famous for its cheese and syrup waffles. Take a tour along the beautiful canals, wander through narrow picturesque streets or check out the action at the Gouda cheese market.

Rotterdam
Rotterdam is a city of many faces: a tough port city, a trendy nightlife city, a sophisticated shopping city, and a hip artistic city. Above all, Rotterdam is the architecture city of Holland that stimulates innovation. Its skyline is always changing. There are many things to do amid Rotterdam's skyscrapers.

Amsterdam
Visit the world-famous 17th century capital of Holland. Enjoy the historic buildings, beautiful museums, and pleasant ambiance. Go for a boat tour on the canals, stroll through Vondelpark, and go shopping in the inner city. Amsterdam is a unique city!

Utrecht
Utrecht is the lively, beating heart of Holland. It was built around the Dom tower, which you can see from any point in the city, so there is no way you can get lost in the attractive, car-free city centre.

The Hague
The Hague is the only big city with a beach directly on the North Sea coast. The city boasts many monuments, chic hotels, and a political heart. The tram will convey you from the city centre to Scheveningen and Kijkduin in just twenty minutes, where you can enjoy the sun, beach and sea..

Groningen
Groningen, capital of the eponymous province in the northern part of Holland, is a lively city that has much to offer in terms of culture and events, beautiful historic monuments like the Martini Tower, great shopping districts for a wonderful shopping spree, and excellent restaurants.