Malta has a long and rich history, and this is reflected in the island's cultural attractions. The country's modern museums and art galleries feature relics from Malta's history. There are also many aquatic activities to enjoy along with a choice of beaches. Whether you're a history buff, a night owl, or simply a rambler wishing to be bowled over by natural splendour, the list of things to do in Malta is endless.

Top Highlights

Swimming Spots
Golden sandy beaches, unique red sands, and rocky shores, the Maltese Islands offer any type of swimming spot imaginable! The Islands also have many Blue Flag Beaches, an Award for exceptional water quality, accessible facilities, services, and sustainable operations. Get ready to jump into the crystal-clear blue seas any time of year, thanks to Malta's vast connectivity and favourable climate! Go on, bask in the 300 days of Maltese sunshine, and relax in the pristine Mediterranean Sea!

Giants of Gozo
Malta's sister island, Gozo, is well worth a visit. Travellers can witness old traditions such as Gozitan cheese being made. Gozo does not lack in visitor experiences – with the world's oldest free-standing temples of Ggantija, a UNESCO world heritage site. This majestic site, situated in lush countryside, is made up of two massive temples. The rocks are so large that it is not a surprise that many locals used to believe that they were built by giants!

Maltese Meals
Being home to an abundance of outstanding produce, a sea brimming with delicious seafood, and recipes dating back centuries, food and drink are the very essence of Maltese Culture. Hence, it's hardly surprising that the Islands have some of the most spectacular cuisine in the World. Whatever type of dining experience you're craving, be it a culinary extravaganza at a Michelin-starred restaurant, or a hearty dig into some local cuisine, there's always something to sink your teeth into in Malta.
All Journeys

10-Days

11-Days

12-Days

13-Days

14-Days

15-Days

16-Days

17-Days

18-Days

2-Days

3-Days

4-Days

5-Days

5-Nights

6-Days

7-Days

7-Nights

8-Days

9-Days

Adventure

Algeria

Animals

Argentina

Armenia

Auckland

Azerbaijan

Bahrain

Bali

Bangkok

Bangladesh

Beach Escapes

Beach Extension

Beijing

Bespoke

Bhutan

Bolivia

Buenos Aires

Cairo

Cambodia

Cameroon

Canada

Cape Verde

Chiang Mai

Chile

China

City Explorer

Colibri Group Journey

Colibri Travel

Colombia

Croatia

Cuba

Culinary

Destination Trip

Dhaka

Dolphins

Egypt

Family

Georgia

Germany

Highlight Tour

Hiroshima

Hoi An

Hong Kong

Hotel Specials

Hurghada

India

Indonesia

Island Hopping

Israel

Italy

Japan

Jordan

Journeys

Kenya

Kep

Kyoto

Langkawi

Laos

Madagascar

Malaysia

Marrakech

Morocco

Movie Tour

Multi Country

Myanmar

Namibia

Nature

Nepal

New Zealand

Panama

Peru

Philippines

Phnom Penh

Phu Quoc

Portugal

Private Journey

River Cruise

Rwanda

Safari Tour

Santiago de Chile

Saudi Arabia

Self-Drive Tour

Siem Reap

Singapore

Slovenia

Small Group Journeys

South Korea

Spain

Sri Lanka

Stopover

Tangier

tanzania

Thailand

Tokyo

Uganda

United Arab Emirates

United States

Vietnam

Weekend Getaway

Wellness

Whales

Wilderness

Zagreb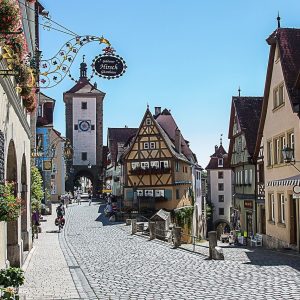 Experience nature, art and culinary delights on Germany's oldest holiday route.Enjoy its relaxed spirit on 460-kilometers from the Main River to the Alps.Get impressed by the unique scenery and let our knowledgeable guides introduce you to the German culture from…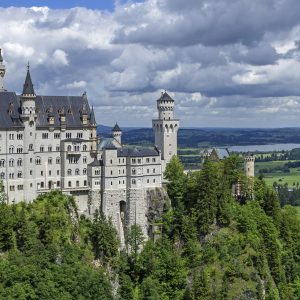 Immerse yourselves into Germany's history from the middle age to the modern era. Get fascinated by Germany's ancient, but well-kept castles and different German regions and their immense variety of German food. Your guides are locals, who will entertain you…

Valetta
Also known as the Fortress City, Citta' Umilissima and "a city built by gentlemen for gentlemen", this UNESCO World Heritage site is one of the most concentrated historic areas in the world and a masterpiece of the Baroque.

Mdina
Often referred to as the 'Noble City', Mdina is one of Europe's finest examples of an ancient walled city and extraordinary in its mix of medieval and baroque architecture.

Marsaxlokk
This colourful and quaint village situated on the sea is truly a feast for the senses and the place where you can see the decorative fishing boats, visit the vibrant fish market and enjoy a fish-based meal in one of the many restaurants that dot the waterfront.

Vittoriosa
This city, situated on the sea, was the first home of the Knights when they arrived in 1530 and contains many important architectural riches. Its city centre is a labyrinth of colours and traditions, and show a slice of authentic life as well as a glimpse into Malta's maritime fortunes.

Gozo
Steeped in myths and legends, Malta's sister island is a tranquil haven with baroque churches and old stone farmhouses dotting the countryside, whilst its coast offers some of the Mediterranean's best dive sites and amazing panoramas.

Comino
Situated between Malta and Gozo, this tiny island is virtually uninhabited and is a paradise for snorkelers, divers, windsurfers and ramblers, with Blue Lagoon being its main attraction.