If you like to explore amazing coastal cliffs, walk in rugged mountain ranges, eat fresh food from the sea, or warm up by a fire in a traditional Irish pub, then Ireland is for you! The Irish natural environment with its landscapes and seascapes is one of the top reasons to visit Ireland. From the cliffs at Slieve League, to the Connemara National Park and the golden beaches of Wexford, the scenery is stunning.

Top Highlights

Traditional Tastes
Seafood chowder by the fire in a wind-whipped coastal pub. Traditional Irish stew in the surrounds of an 18th century market. Afternoon tea in a castle overlooking a misty lough. Food in Ireland isn't just about the taste; it's about the place, the experience, the land and sea, and the people who created it.

Traditional Tunes
In Ireland, traditional music covers the whole spectrum of our emotions, from raucous, playful fun, to soulful, tragic ballads. Songs like the Irish Rover and Whiskey in the Jar are Irish standards that are known the world over so if you find yourself near a pub in Ireland, and there's a session going, pop in and pull up a stool!

Traditional Trails
Simply put, people love to walk and talk in Ireland. Whether it's a stroll along a beach like Benone Strand in County Derry-Londonderry, a walk along the riverbanks of Kilkenny and Carlow, or a trek through the forests and green spaces of rural Ireland – nothing beats getting out and about on the island of Ireland.
All Journeys

10-Days

11-Days

12-Days

13-Days

14-Days

15-Days

16-Days

17-Days

18-Days

2-Days

3-Days

4-Days

5-Days

5-Nights

6-Days

7-Days

7-Nights

8-Days

9-Days

Adventure

Algeria

Animals

Argentina

Armenia

Auckland

Azerbaijan

Bahrain

Bali

Bangkok

Bangladesh

Beach Escapes

Beach Extension

Beijing

Bespoke

Bhutan

Bolivia

Buenos Aires

Cairo

Cambodia

Cameroon

Canada

Cape Verde

Chiang Mai

Chile

China

City Explorer

Colibri Group Journey

Colibri Travel

Colombia

Croatia

Cuba

Culinary

Destination Trip

Dhaka

Dolphins

Egypt

Family

Georgia

Germany

Highlight Tour

Hiroshima

Hoi An

Hong Kong

Hotel Specials

Hurghada

India

Indonesia

Island Hopping

Israel

Italy

Japan

Jordan

Journeys

Kenya

Kep

Kyoto

Langkawi

Laos

Madagascar

Malaysia

Marrakech

Morocco

Movie Tour

Multi Country

Myanmar

Namibia

Nature

Nepal

New Zealand

Panama

Peru

Philippines

Phnom Penh

Phu Quoc

Portugal

Private Journey

River Cruise

Rwanda

Safari Tour

Santiago de Chile

Saudi Arabia

Self-Drive Tour

Siem Reap

Singapore

Slovenia

Small Group Journeys

South Korea

Spain

Sri Lanka

Stopover

Tangier

tanzania

Thailand

Tokyo

Uganda

United Arab Emirates

United States

Vietnam

Weekend Getaway

Wellness

Whales

Wilderness

Zagreb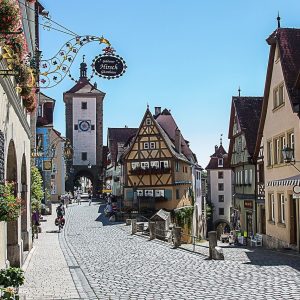 Experience nature, art and culinary delights on Germany's oldest holiday route.Enjoy its relaxed spirit on 460-kilometers from the Main River to the Alps.Get impressed by the unique scenery and let our knowledgeable guides introduce you to the German culture from…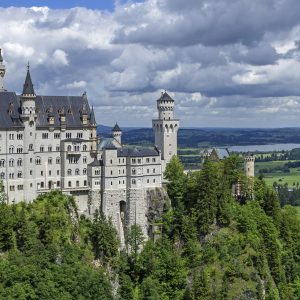 Immerse yourselves into Germany's history from the middle age to the modern era. Get fascinated by Germany's ancient, but well-kept castles and different German regions and their immense variety of German food. Your guides are locals, who will entertain you…

Belfast
It's got natural beauty. It's got tons of history. And it's got super-friendly locals who know how to have a good time. No wonder Belfast is one of the hottest destinations in Europe to visit.

Ireland's Ancient East
At first sight, Ireland's Ancient East is a tranquil and beautiful land of rolling green hills, charming towns and quiet waters, all framed by the River Shannon and the Irish Sea. But dig a little deeper and you'll discover a region that ripples with over 5,000 years of history.

Dublin
Welcome to Dublin, a city that's as intimate as a village and as friendly as an Irish pub. Framed by mountains, centred on a river and edged by a beautiful bay, the city's streets and alleys are filled with vibrant art and historic buildings, hip cafés and traditional "old man" pubs, as Dubliners call them.

Northern Ireland
This is a land that resounds with myths from the Sperrin Mountains to the Giant's Causeway. It's a place of unbridled creativity, from the music scene in Belfast to literary greats both, past and present. And it's hub of great food, with cutting-edge restaurants and cosy old pubs.

Ireland's Hidden Heartlands
Defined by its connection to both water and land and heralded for its pure beauty, Ireland's Hidden Heartlands is a destination that basks in nature, with under-the-radar experiences that feel like you're getting to the real heart of Ireland.

Wild Atlantic Way
From the wind-whipped tip of Malin Head in County Donegal to the balmy beauty of Kinsale town in County Cork, the west of Ireland will wow you with its epic landscapes and charm you with its quiet moments.