Iceland is a country of extreme contrasts and dramatic landscapes. Widely known as "the land of fire and ice," Iceland is home to some of the largest glaciers in Europe and some of the world's most active volcanoes. Diverse and beautiful, the Icelandic landscape is characterised by a huge number of waterfalls, geysers, volcanoes, black sand beaches, and steaming lava fields, reminiscent of an almost alien landscape.

Top Highlights

Volcanoes
Volcanic activity is a fact of life in Iceland. People have learned to live with both its geothermal energy and a dramatic natural environment - and even entertainment. Plan your trip to the centre of the Earth and experience the volcanic beauty of Iceland. Descend into the bottom of a dormant volcano and admire the beauty of Icelandic nature.

The Northern Lights
The extreme dark of the Icelandic winter has a few perks. Between September and April, people in Iceland are treated to a magnificent natural display: the phenomenon of aurora borealis, or what we commonly call the Northern Lights. The Northern Lights are a spectacular natural phenomenon, often seen dancing around in fantastic colours across the Icelandic Arctic sky.

Ice Caves
Iceland is the perfect location for an ice cave adventure. Some of Iceland is covered by glaciers and the climate is perfect for ice caves to form as flow tunnels by meltwater. Nothing compares to being inside a blue ice cave enjoying nature's architecture at its best. A visit to an ice cave is an unforgettable experience.
All Journeys

10-Days

11-Days

12-Days

13-Days

14-Days

15-Days

16-Days

17-Days

18-Days

2-Days

3-Days

4-Days

5-Days

5-Nights

6-Days

7-Days

7-Nights

8-Days

9-Days

Adventure

Algeria

Animals

Argentina

Armenia

Auckland

Azerbaijan

Bahrain

Bali

Bangkok

Bangladesh

Beach Escapes

Beach Extension

Beijing

Bespoke

Bhutan

Bolivia

Buenos Aires

Cairo

Cambodia

Cameroon

Canada

Cape Verde

Chiang Mai

Chile

China

City Explorer

Colibri Group Journey

Colibri Travel

Colombia

Croatia

Cuba

Culinary

Destination Trip

Dhaka

Dolphins

Egypt

Family

Georgia

Germany

Highlight Tour

Hiroshima

Hoi An

Hong Kong

Hotel Specials

Hurghada

India

Indonesia

Island Hopping

Israel

Italy

Japan

Jordan

Journeys

Kenya

Kep

Kyoto

Langkawi

Laos

Madagascar

Malaysia

Marrakech

Morocco

Movie Tour

Multi Country

Myanmar

Namibia

Nature

Nepal

New Zealand

Panama

Peru

Philippines

Phnom Penh

Phu Quoc

Portugal

Private Journey

River Cruise

Rwanda

Safari Tour

Santiago de Chile

Saudi Arabia

Self-Drive Tour

Siem Reap

Singapore

Slovenia

Small Group Journeys

South Korea

Spain

Sri Lanka

Stopover

Tangier

tanzania

Thailand

Tokyo

Uganda

United Arab Emirates

United States

Vietnam

Weekend Getaway

Wellness

Whales

Wilderness

Zagreb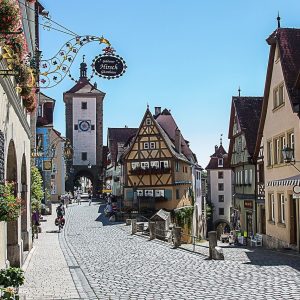 Experience nature, art and culinary delights on Germany's oldest holiday route.Enjoy its relaxed spirit on 460-kilometers from the Main River to the Alps.Get impressed by the unique scenery and let our knowledgeable guides introduce you to the German culture from…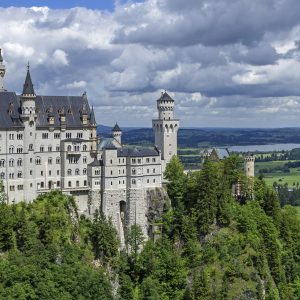 Immerse yourselves into Germany's history from the middle age to the modern era. Get fascinated by Germany's ancient, but well-kept castles and different German regions and their immense variety of German food. Your guides are locals, who will entertain you…

The Westfjords
One of Iceland's best-kept secrets is undoubtedly the country's northwest corner, named the Westfjords. Isolation and sparse population have preserved the unspoiled nature of the Westfjords and Icelandic folklore culture.

South Iceland
Iceland is a country full of geological contrasts and they are best visible in the South, where geothermal heat meets glacial cold. In the Southwest and the Golden Circle Area, the heat is on, providing the energy for Iceland's many greenhouses and swimming pools.

The Reykjanes Peninsula
The Reykjanes peninsula is a geological wonder, where lighthouses outnumber villages. Besides hosting the Keflavík International Airport and, just a few minutes away, the spectacular Blue Lagoon, and the Fagradalsfjall volcano, the Reykjanes peninsula is a destination.

Reykjavik
Reykjavík is the natural starting point for any visit to Iceland, and not undeservedly so. The capital is world-renowned for its culture, history, and natural beauty on all fronts.

East Iceland
Discover the wonders of East Iceland, home to the country's largest forest, lush farmlands and an assortment of streams and mountains. Thanks to the East's fjords and their natural harbours, a variety of picturesque fishing villages border the coast.

West Iceland
West Iceland is one of Iceland's most geologically diverse regions. Its natural wonders are a nearly exhaustive sampling of all that Iceland offers, ranging from slumbering volcanoes and majestic waterfalls to various flora and wildlife.