Georgia is a country with a variety of breath-taking natural beauty, a remarkable number of early Christian architecture, extraordinary cultural diversity, delicious local cuisine and over 8000 years of Qveri wine tradition. A wide variety of climate zones as well as natural landscapes, along with the black sea coastline and Greater and Lower Caucasus mountains, make Georgia a popular destination for trekking, camping, horse-riding, and all other kinds of outdoor pursuits.


Top Highlights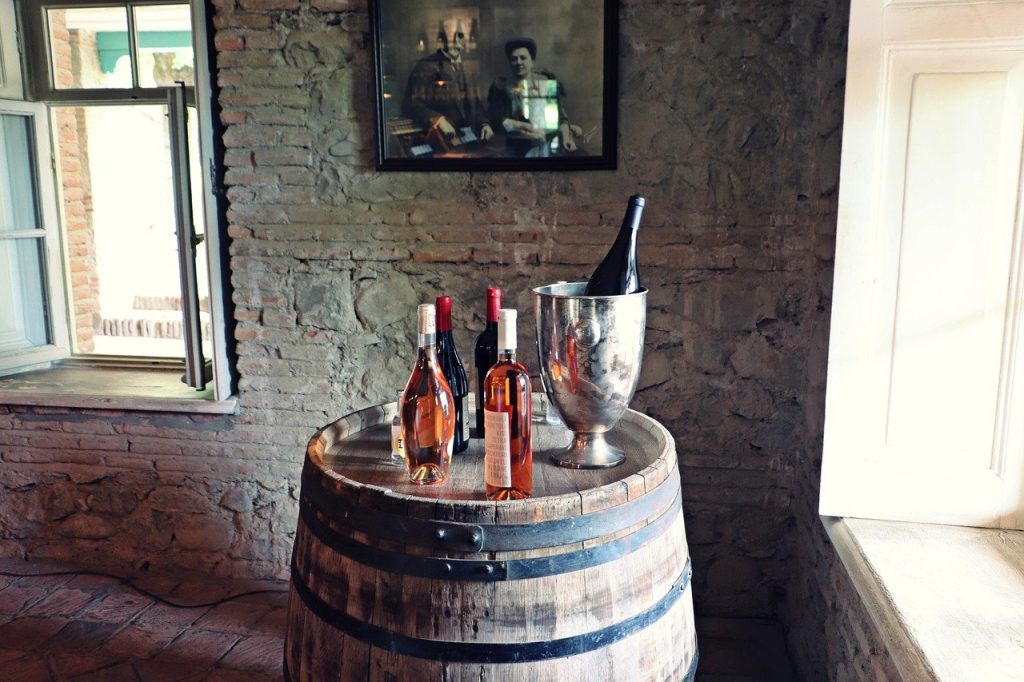 Qvevri Wine
Wine has been cultivated in the Eastern part of Georgia for about 8000 years and the country boasts over 500 varieties of endemic grapes and the world's first cultivated grapevines, making it a popular wine-tasting destination. The ancient Georgian winemaking method using Qvevri clay jars has now been added to the UNESCO Intangible Cultural Heritage List. It is also believed that the word "wine" originated from the Georgian word "ghvino".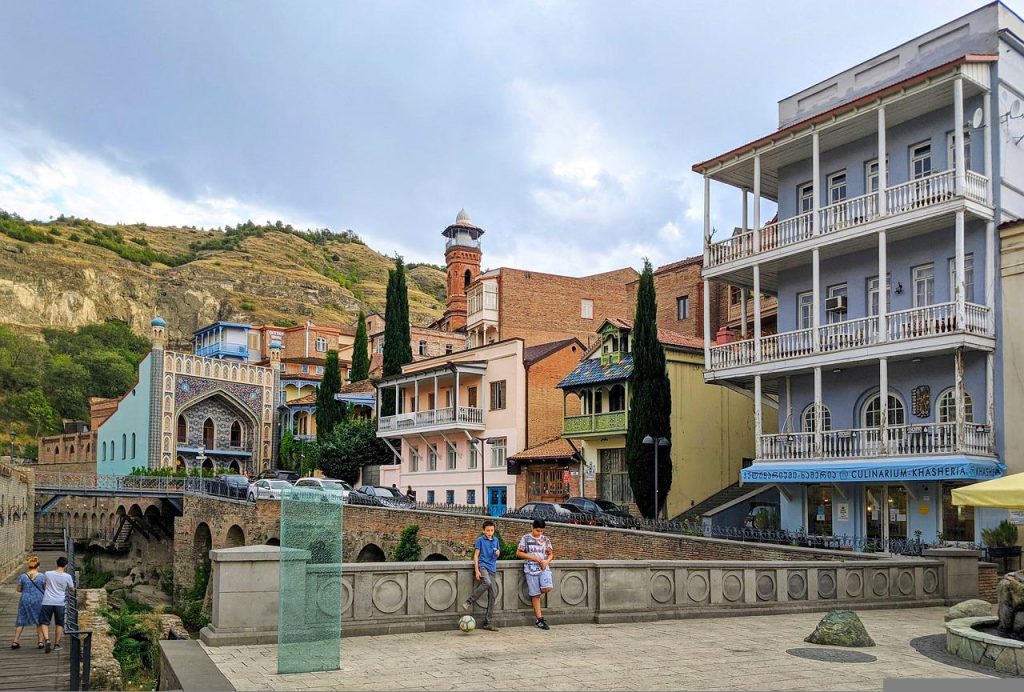 Sulfur baths
Hot sulfur baths have come from the earth for many centuries in Tbilisi. The city is built on top of thermal springs, hence the name, 'Tbilisi' in Georgian which means 'warm'. The sulphur springs are a big tourist attraction in Georgia and many people visit regularly for a soak, scrub and traditional massage beneath the domed roofs. If you're a fan of sulfur baths Tbilisi is a great place to get your fix.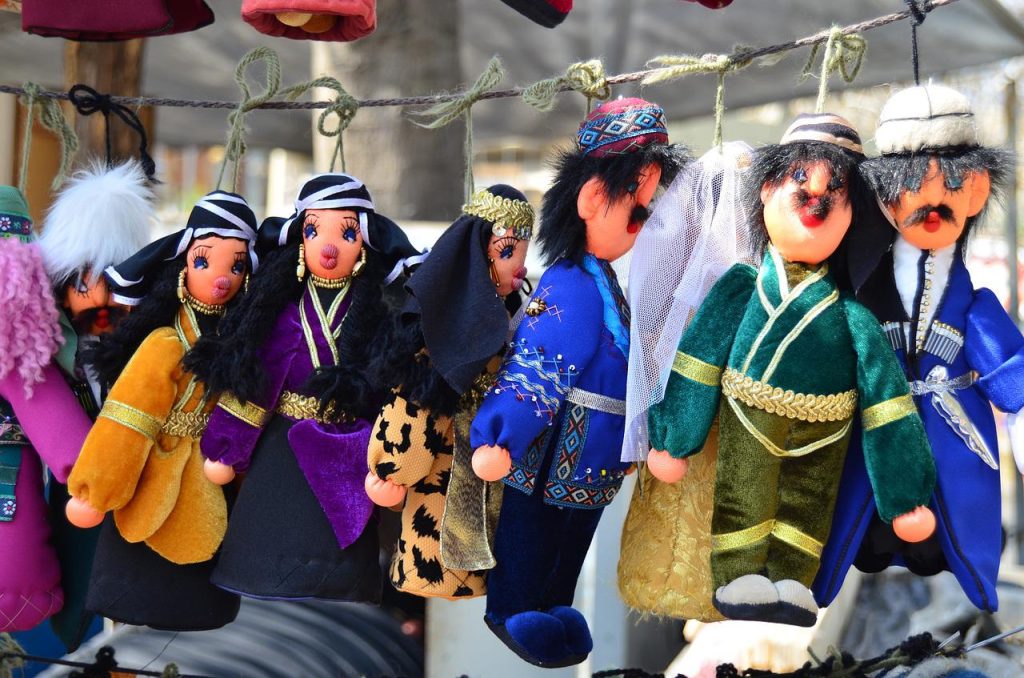 Music and Dance
Georgia has a rich heritage of folk song and dance and seeing a live show is a popular highlight of a visit to the country. There's a huge range of entertainment on offer, from live folk and jazz music to Georgian national dance. There is also the opportunity to listen to Georgia's UNESCO-listed polyphonic chanting; Georgian church or folk polyphony in which three voices flow in perfect harmony, representing The Holy Trinity.
All Journeys

10-Days

11-Days

12-Days

13-Days

14-Days

15-Days

16-Days

17-Days

18-Days

2-Days

3-Days

4-Days

5-Days

5-Nights

6-Days

7-Days

7-Nights

8-Days

9-Days

Adventure

Algeria

Animals

Argentina

Armenia

Auckland

Azerbaijan

Bahrain

Bali

Bangkok

Bangladesh

Beach Escapes

Beach Extension

Beijing

Bespoke

Bhutan

Bolivia

Buenos Aires

Cairo

Cambodia

Cameroon

Canada

Cape Verde

Chiang Mai

Chile

China

City Explorer

Colibri Group Journey

Colibri Travel

Colombia

Croatia

Cuba

Culinary

Destination Trip

Dhaka

Dolphins

Egypt

Family

Georgia

Germany

Highlight Tour

Hiroshima

Hoi An

Hong Kong

Hotel Specials

Hurghada

India

Indonesia

Island Hopping

Israel

Italy

Japan

Jordan

Journeys

Kenya

Kep

Kyoto

Langkawi

Laos

Madagascar

Malaysia

Marrakech

Morocco

Movie Tour

Multi Country

Myanmar

Namibia

Nature

Nepal

New Zealand

Panama

Peru

Philippines

Phnom Penh

Phu Quoc

Portugal

Private Journey

River Cruise

Rwanda

Safari Tour

Santiago de Chile

Saudi Arabia

Self-Drive Tour

Siem Reap

Singapore

Slovenia

Small Group Journeys

South Korea

Spain

Sri Lanka

Stopover

Tangier

tanzania

Thailand

Tokyo

Uganda

United Arab Emirates

United States

Vietnam

Weekend Getaway

Wellness

Whales

Wilderness

Zagreb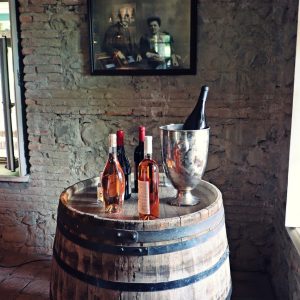 Discover Highlights of Georgian National cuisine. Enjoy Cooking classes in local families. Tasting of traditional Qveri Wines.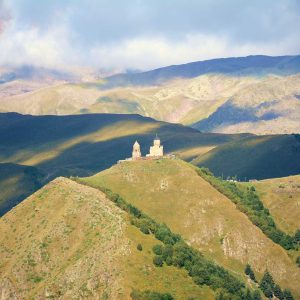 Go hiking in the Greater and Lower Caucasus Mountains. Get thrilled during a Bike Tour to Ananuri Fortress. Enjoy glamping near Chaukhi Mount.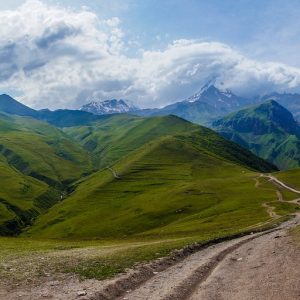 Discover architectural and archeological Highlights of Georgia. Explore the Caucasus Mountains and Black Sea coastline. Taste traditional wine and delicious food.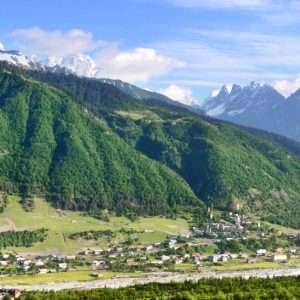 Enjoy the magical beauty of Towers and Glaciers of Svaneti. Meet century old traditions of local people. Off-road, Hiking and domestic flight...this tour has it all!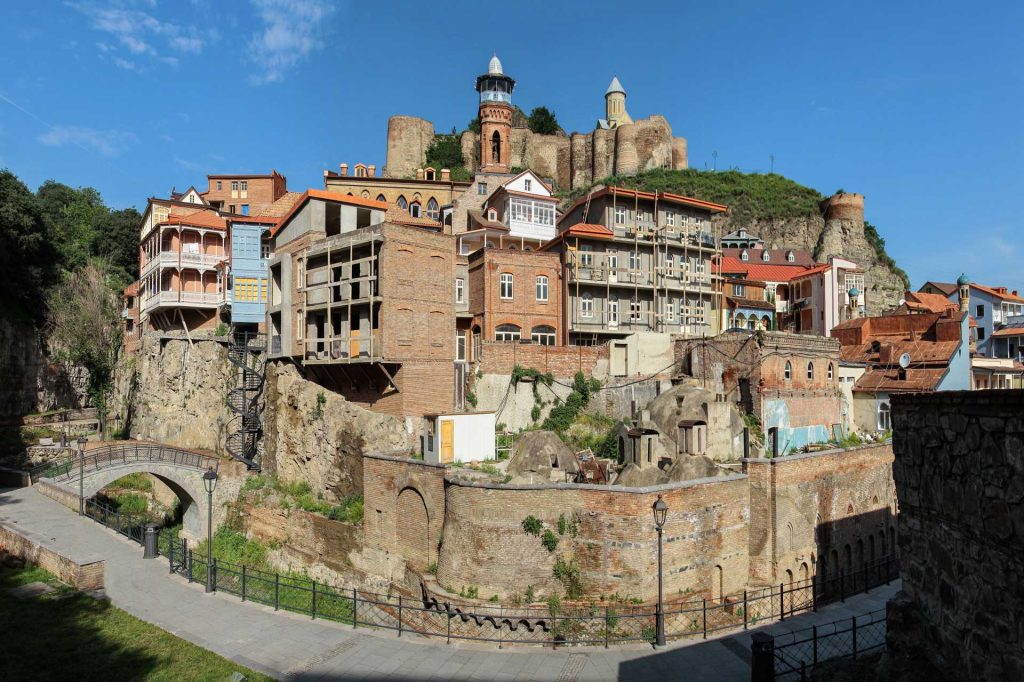 Tbilisi
The city where the East meets the West enchants with its history, colorful architecture and dynamic lifestyle. Located in a dramatic valley setting, the city impresses with an unique mix of natural beauty and its picturesque Old Town and eclectic Art Nouveau architecture. Not to forget the world-famous thermal baths that gave the city its name by the old Georgian word for 'warm', Tbilisi.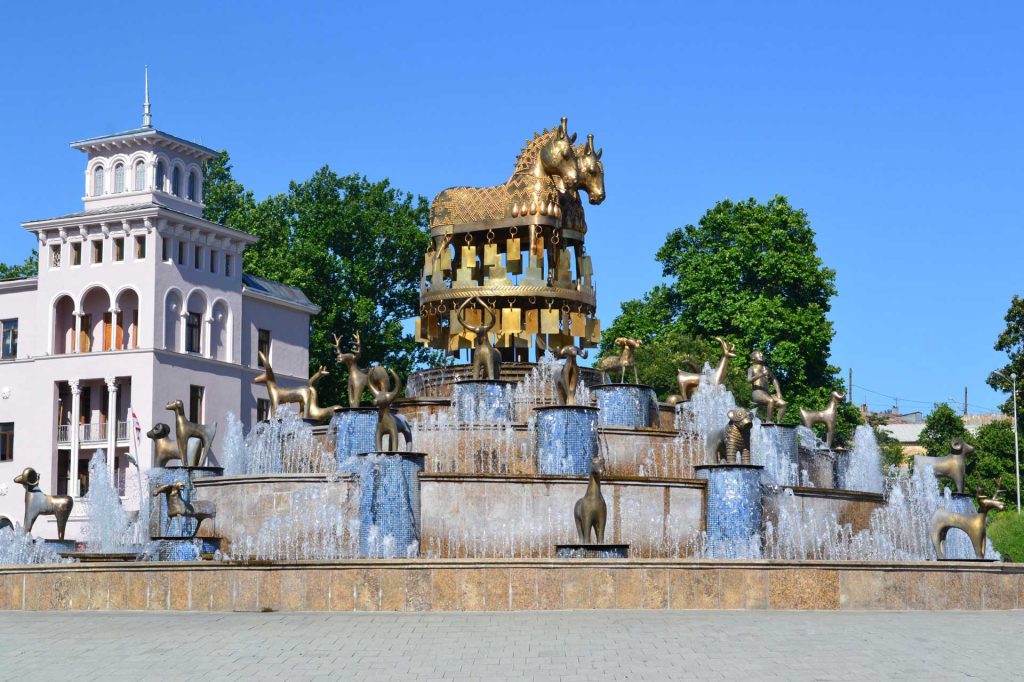 Svaneti
Nestled high in the Greater Caucasus Mountains, the Upper Svaneti province (UNESCO World Heritage) is an exceptional example of mountain scenery scattered with medieval type villages. The area is so remote that it was never tamed by any ruler. Symbol of Svaneti are the defensive stone towers (koshki), most originally built between the 9th and 13th centuries. More than 200 koshkis have been preserved to this day.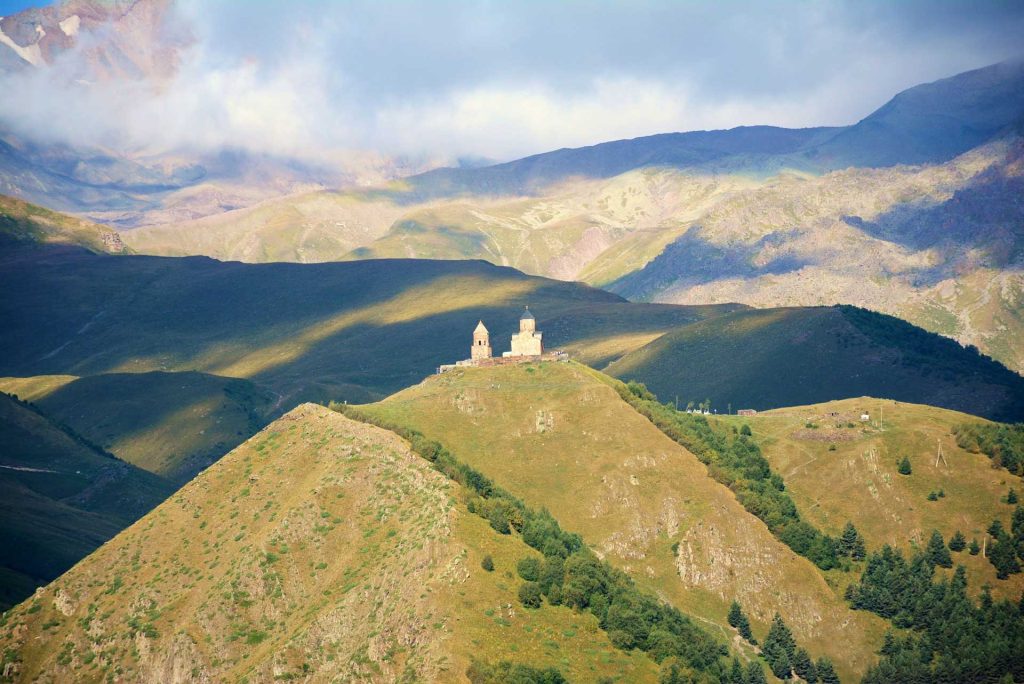 Stepantsminda
Commonly known as Kazbegi, this settlement is located at the foot of Mt. Kazbek (5047m), one of the highest and most beautiful peaks of the Caucasus, where Prometheus was chained according to an old Greek legend. Stepantsminda location is absolutely stunning and the city makes the ideal starting point for hikes and bike tours through the surrounding mountains and valleys.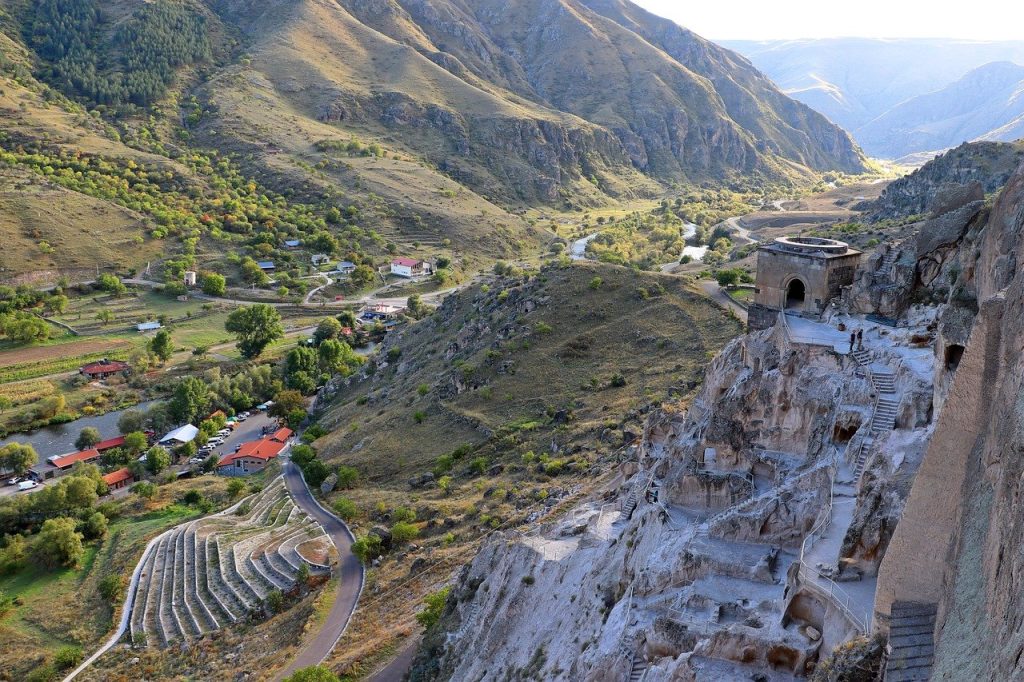 Batumi
While being the main port of Georgia at the Black Sea coastline, the city is mainly a getaway for tourists, drawn in by the subtropical climate, pebble beaches, and hot sulfur springs that rise in the region. Also known as the "Las Vegas of the East", Batumi offers a variety of architectural styles that reflect the city's long and eventful history. A particularly eye-catching attraction is the alphabet tower, a modern, 130-meter-high structure with the 33 letters of the unique Georgian alphabet depicted on the sides.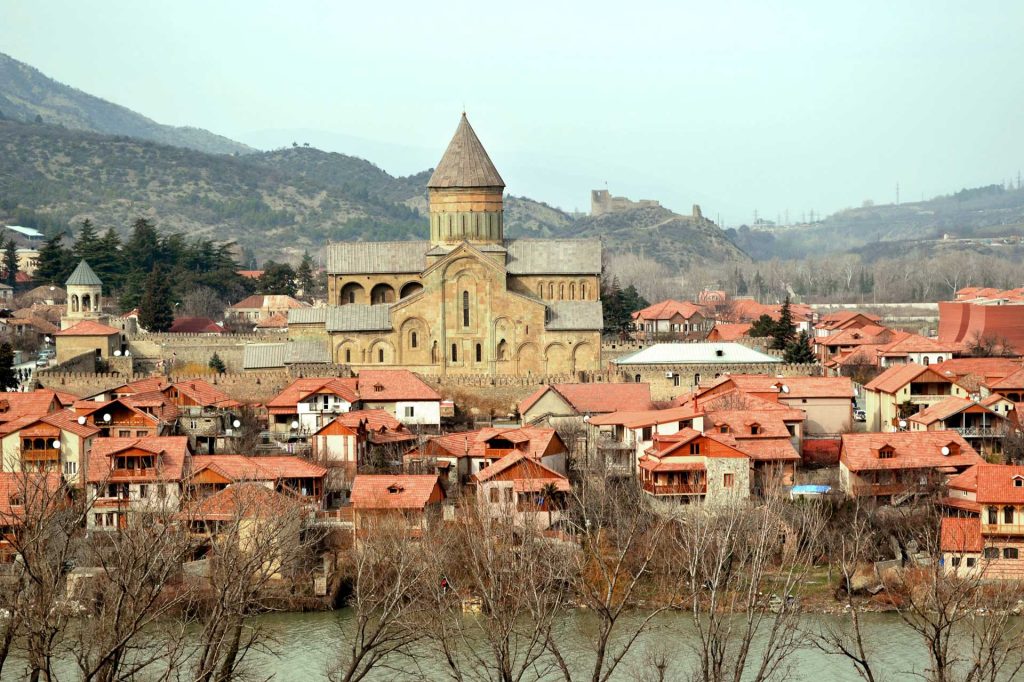 Mtskheta
The old capital and religious centre of Georgia lies on the confluence of the Aragvi and Mtkvari Rivers. The city's old churches are rated as outstanding examples of medieval religious architecture in the Caucasus. Moreover, it is the most sacred pilgrimage city in Georgia and has been declared a UNESCO World Heritage Site.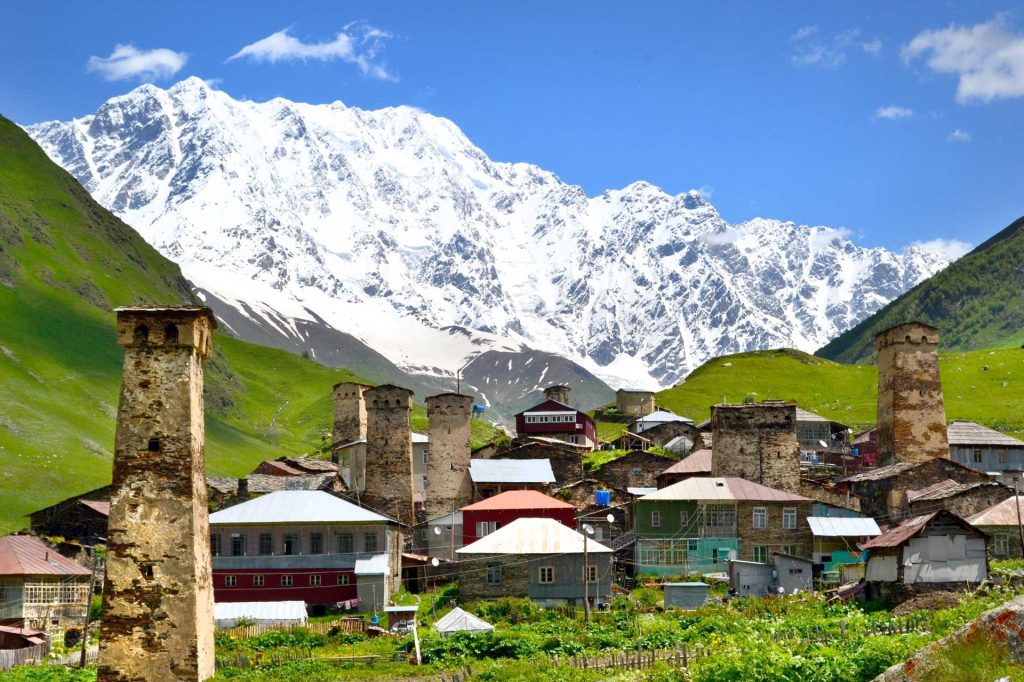 Kakheti
Georgia's wine region in the Eastern part of the country is famous for its traditional 8000 years old viniculture (UNESCO World Heritage) and for the genuine hospitality. Ancient sites reach from the Tuscan-looking hillside town of Sighnaghi to the monastery cave complex of Davit Gareja. But also beautiful forests, alpine lakes, waterfalls, vast plains, and even a radiant desert can be found here.